Real Estate News
Why does the whole city have to move on September 1?
Most Boston renters are tied to a schedule that's perfect for college students, but miserable for everyone else.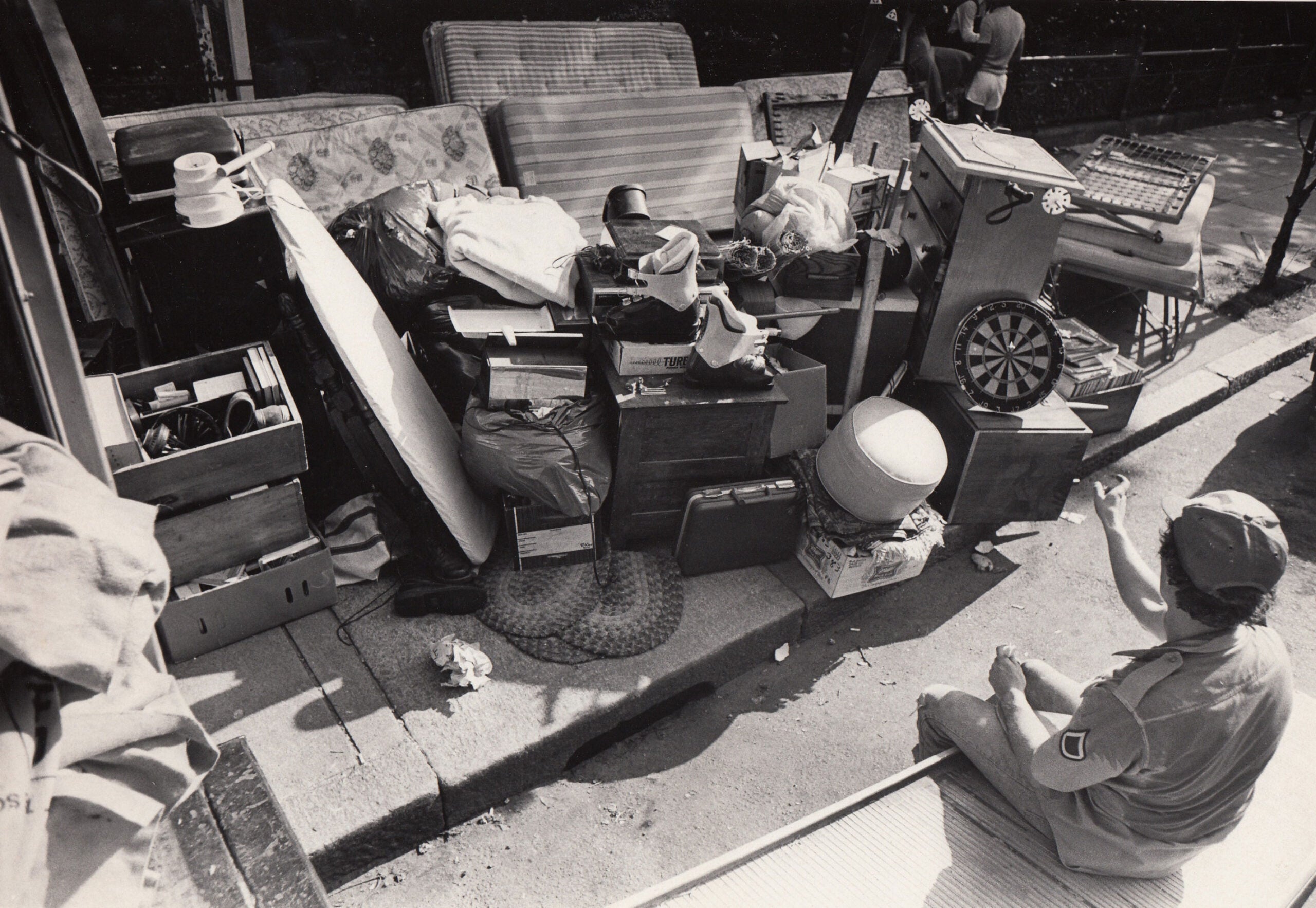 You could be getting psyched right now for a holiday weekend at the beach. But instead you are bracing for moving day madness first.
Blame the tens of thousands of Boston college students rushing back to the city for the fall semester.
Students at the Hub's 25 four-year colleges and universities have traditionally made up one of the largest blocks of renters in the city, with their numbers soaring over the last decade or so, Boston officials and real estate brokers said.
As a result, the city's landlords long ago adopted the September-to-September lease cycle, meaning most Boston renters are tied to a schedule that's just perfect for college students, but miserable for everyone else.
Even if you graduated from college years ago, or never went, you may feel like you are part of one big, chaotic college block party this weekend, said Rich Hornblower of Coldwell Banker Residential Brokerage, who lives downtown next to the Emerson and Suffolk campuses.
"This is going to be a really tough 24 to 48 hours in Boston,'' Hornblower said.
That college students effectively call the shots in Boston's rental market isn't all that surprising given their numbers.
There are more than 200,000 students at colleges and universities across the Boston area, with three quarters of them attending four-year institutions inside the city limits, from Boston University to the Massachusetts College of Art, noted Devin Quirk, director of operations for the Department of Neighborhood Development, which tracks the Hub's student population.
Of these, more than 36,000 students at Boston-based colleges and universities are renting apartments and sometimes entire houses in neighborhoods across the Hub, a number that doesn't include MIT and Harvard students who cross the Charles to rent in Boston, Quirk said.
Overall, these collegiate renters are spread across 13,000 buildings and rentals across the city, from run-down Victorians and triple-deckers to apartment buildings.
Allston-Brighton tops the list for having the most college renters, followed by the Fenway, Mission Hill/Jamaica Plain, Dorchester, and the South End.
And it's not just thousands upon thousands of college students who are coming to town this weekend, but likely thousands of parents as well.
Given that many are from out of state, they are often novices to Boston's warren of one-way streets and the abundance of unhelpful highway signs impossible to interpret for the uninitiated.
"It's a big hassle,'' said Todd Mikelonis, general manager of Charlesgate Realty on Boylston Street, which has a thriving student rental business. "It just adds to the chaos,'' he said.
Even in neighborhoods that aren't completely dominated by students, most leases are based on the academic year.
Beacon Hill has long been home to students from Suffolk University and Emerson, both of which have downtown campuses.
Still, with just a couple hundred students, Beacon Hill is hardly 'college central' like Allston-Brighton or Mission Hill.
Yet roughly 80 percent for apartments on Beacon Hill turn over every September, notes John Ford of Ford Realty, a downtown based brokerage firm.
However, for renters tired of battling through the craziness of Boston's annual Sept. 1 mass migration, there's hope.
A small but growing number of landlords are starting to experiment with leases starting on other months, such as June 1 or April 1, Mikelonis said.
Ford also sees signs of rebellion on Beacon Hill as well as some landlords try to break free of the tyranny of the September lease cycle.
That said, Sept. 1 is likely to remain move-in day here in Boston for some time to come.
The already huge number of college students in Boston is only growing, having soared 21 percent from 1995 to 2010, Quirk said.
"If you aren't having to move into Boston this week, I wouldn't plan on coming into Boston on Labor Day,'' Hornblower advised. "Stay out of Boston on Monday.''