Real Estate News
Mayor Breaks Ground on 'The Parkside on Adams' in Roslindale
The development of this mixed-use complex includes the repurposing of the historic Roslindale Substation into a restraurant and commercial space, as well as the construction of 43 new residences.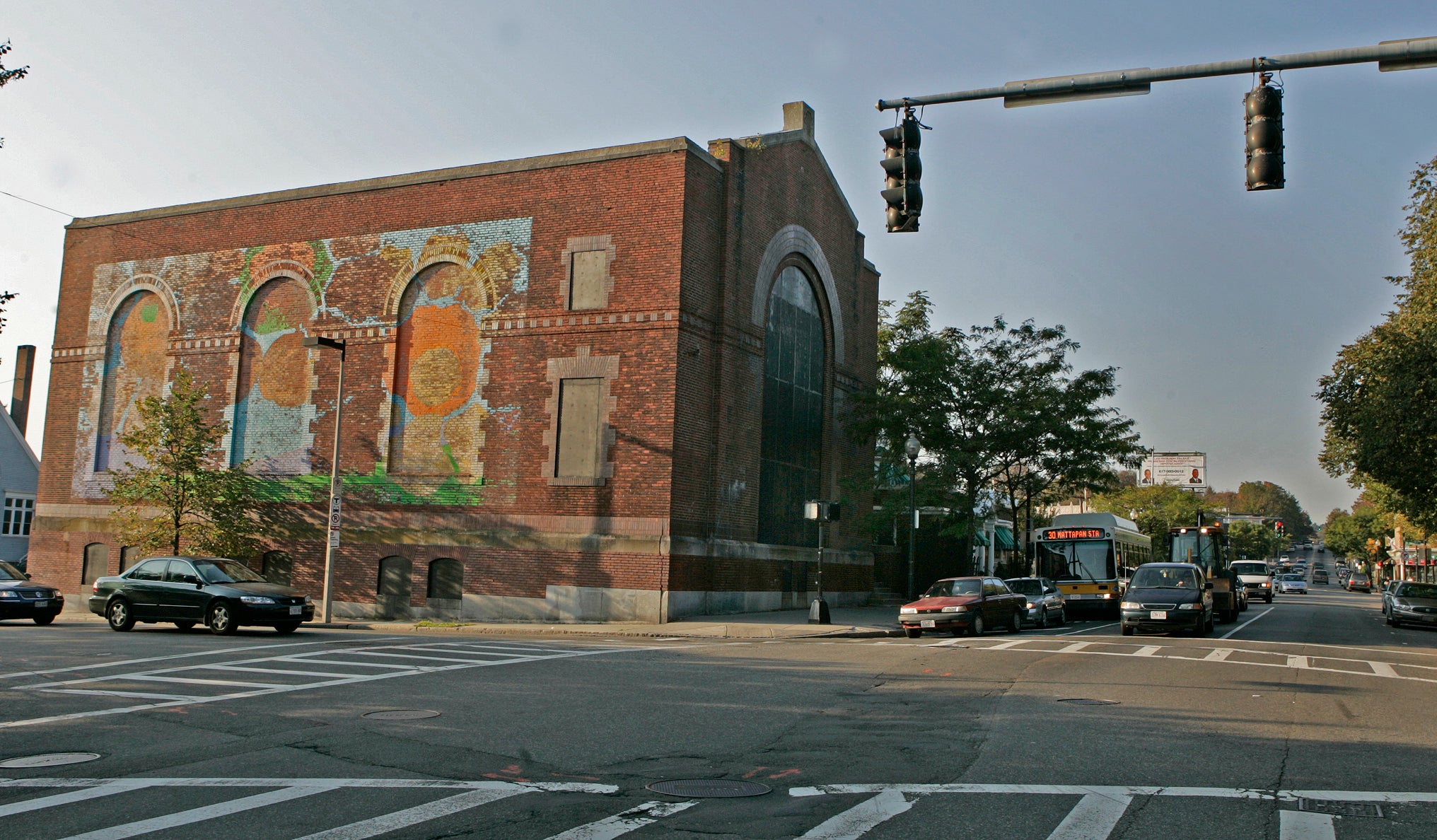 Boston Mayor Marty Walsh officially broke ground today on The Parkside on Adams, a mixed-use complex in Roslindale, alongside about 200 members of the community and the development team, according to a press release.
Located across from Adams Park at the corner of Washington Street and Cummins Highway, the complex will include the historic former MBTA substation, as well as land formerly occupied by the F.J. Higgins Funeral Home, which was demolished over the summer. Partners in the project include Historic Boston Inc., Roslindale Village Main Street, Inc., and Peregrine Group LLC of Rumford, RI.
In an earlier statement, Walsh said, "This project will invigorate a sleepy corner of Roslindale Village with new energy and vibrancy.''
The 8,000 square foot substation, built in 1911, served as a switching and transformer station for Boston's elevated railway, and predates the MBTA. It was first listed on the National Register of Historic Places on August 27, 2013, and its renovation — the most extensive of Roslindale Village Main Street thus far — will follow the Secretary of the Interior's Standards for Rehabilitation.
A plan for the redevelopment of the substation, which has been out of use since 1971, has been in the works since 2001. The plan began to take shape in 2011 when Roslindale Village Main Street and Historic Boston started aquiring properties.
"Parkside on Adams is going to continue to power mobility in the neighborhood,'' Walsh said, referencing the substation's original purpose.
Adams Park, which is also being renovated, is set to reopen on October 18.
Matt Kiefer, the president of Historic Boston Inc., said, "We've been thinking about this for a long time. It's a model for Historic Boston.''
A new 120-seat restaurant, expected to be owned and operated by Chris Douglass of The Ashmont Grill and Dorchester's Tavolo, will open on the main level of the substation. Commercial space will also be available for growing businesses on the substation's first floor.
Meanwhile, 43 new apartments, including six affordable units available by lottery, will be located in a four-story building on the premises. Studio, one-, and two-bedroom units will be available along with resident parking at an at-grade garage.
The total development cost for the project, which was approved in October 2013 by the City of Boston Zoning Board of Appeals, is about $15 million. Both the substation and the residential part of the project are scheduled for completion in August of next year.
All told, the project will create 80 construction jobs, while the restaurant will generate about 30 permanent jobs. Maintenance and property management will create about 3-5 full time equivalents.