Real Estate News
Secrets of Pro House Flippers
Flipping homes has become such an enticing business, there are TV shows dedicated to it. But how hard is it, really?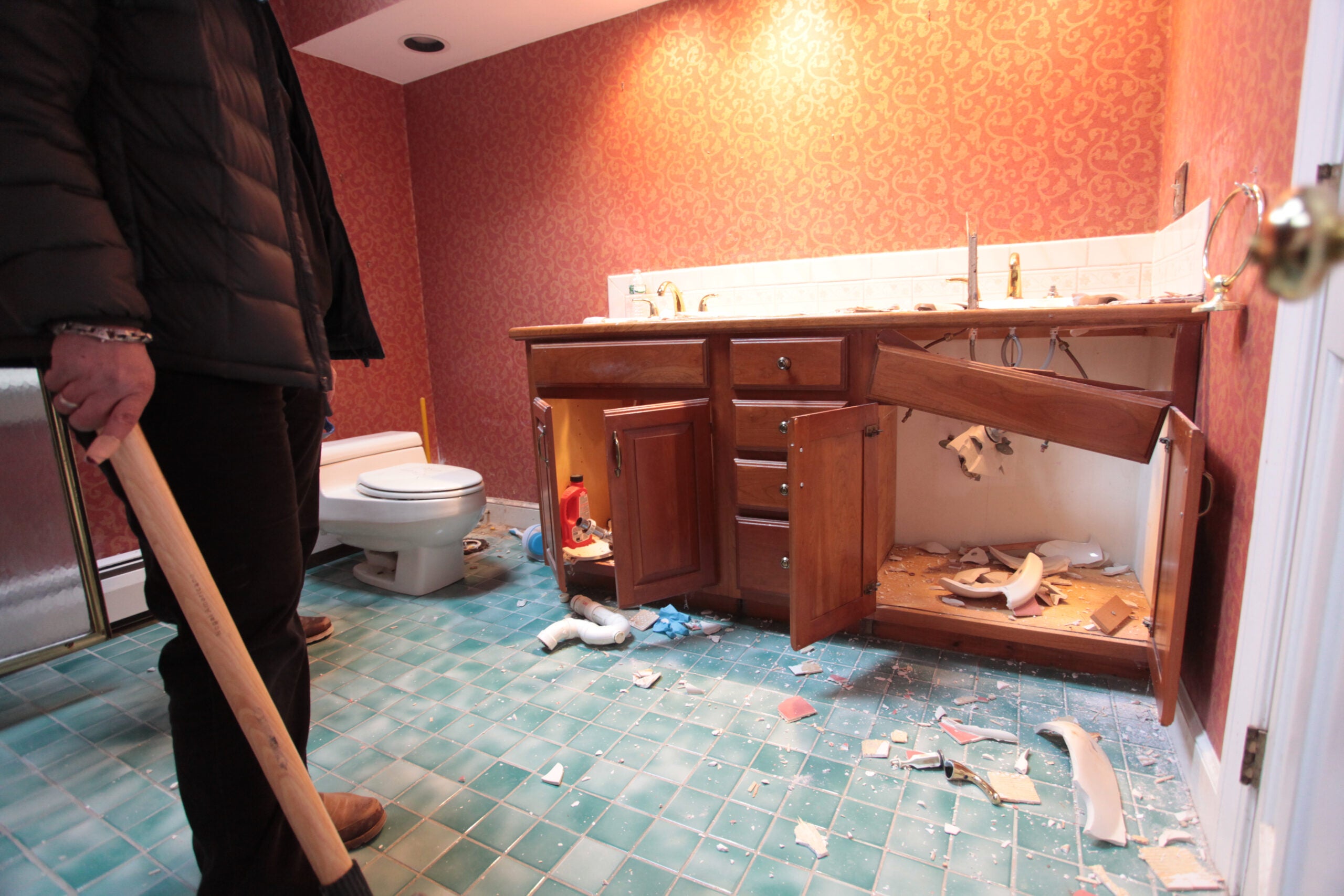 Massachusetts is the most profitable state to flip a home, according to financial news site 24/7 Wall St. The average 2013 Massachusetts flip sold for $300,000 more than the original purchase price and generated $103,384 in gross profit.
That's certainly not chump change, but those looking to get into such a potentially lucrative business might be wondering how hard flipping is to do.
Thanks to television, the term "flipping a house'' sometimes conjures up images of men in expensive suits buying crappy houses for dirt cheap, throwing a coat of paint on decrepit walls, and then selling the homes at huge price increases – fast.
But this isn't exactly reality — at least not if you're doing it right, said Peter Souhleris, one of the owners of CityLight Homes, a Peabody-based property buying and selling company.
"Some people consider themselves flippers, and they just do paint and carpet,'' Souhleris said. This is not what CityLight does, he added.
House flipping is a complex process. First, you have to find a house in a "distressed situation,'' which means the owners need to sell it for cheap, due to anything from bankruptcy, to divorce, to foreclosure. The house should also need significant rehabilitation, whether it's the roof, walls, floors, foundation, or more. The house flippers then restore and improve the house, and sell, or "flip'' it, for a profit.
Souhleris and his partner, Dave Seymour, have 18 years of combined experience flipping homes. They even have a TV show about it, "Flipping Boston,'' on A&E. Souhleris described houses they've flipped that involved collapsed foundations, rotted doors, and 100-year-old walls.
These are common challenges that true house flippers face – especially in Boston, where a preponderance of historic homes and inclement weather makes the industry quite difficult at times.
"The average home is over one hundred years old,'' Souhleris said of Boston neighborhoods. "New England is not like Florida or Las Vegas where developments are cookie cutter. The house next door could be completely different.''
The men remember projects where they've been pounded with rain and snow from nor'easters, delaying deals with contractors to complete roofing and flooring.
Situations like this are not for the faint of heart. But Souhleris and Seymour said they love the task, and are a well-prepared duo: Souhleris has a background in architecture and interior design, while Seymour, a former firefighter, ran a small construction company for years.
With the 2012 recovery of the real estate market, flipping houses has become more and more popular.
Tom Cafarella is a partner at Ocean City Development, a real estate solutions company that serves the Greater Boston area. Cafarella said that when he first got into the house flipping business 10 years ago, he'd bid for houses against one or two other people. Now, he said he often faces bidding wars with as many as 28 other people.
"When we started, the market was going straight up,'' Cafarella said. "Then, when the market crashed in 2007-8-9, the market was flooded with foreclosures. All of that inventory has been taken off the market.''
The house flipping business can be pretty challenging for newbies, Cafarella said. Since so many properties have been scooped up since the recession, it's very hard to find distressed properties in the Greater Boston area without expensive, extensive marketing campaigns. But they're worth looking for.
Aaron Katz is a Boston-based development agent and franchise owner with HomeVestors, a national network of real estate investors. Katz said the good thing about flipping homes in Greater Boston is that "pretty much all of Eastern Massachusetts is in high demand.'' So if you're lucky enough to get ahold of a distressed property, and skilled enough to rehab it, the house should "fly off the shelves.''
"Boston is one of the hardest cities in the country to get a deal in,'' Katz said. "Because the market is so strong, and houses are in such high demand, and there's so little space to build. Homeowners don't need to sell their house at a discount.''
So besides the age of homes, and the weather, and the scarcity of cheap real estate, what other challenges do prospective home flippers face in Boston? Souhleris said it's very hard for first-timers to adequately guess how much a rehabilitated home will sell for, so it's important for them to "know their market.''
"You don't want to buy a house thinking you'll sell it for $500,000 and sell for $400,000,'' Seymour added. This can be tricky in Boston, where neighborhoods are often comprised of houses of all different ages and architectural styles. That's why you should get multiple estimates from realtors and talk to various contractors about the extent of work the house needs.
Katz also said there are certain rehab projects you should steer clear from. Underground oil tanks are risky, he said, because you can't see if they'releaking. A tank found to be leaking into the ground "could drive up a $2,000 expense to well over $200,000,'' he said.
Katz also said to stay away from property that has no real value. There's no point in throwing money into renovating a house that no one wants because it's on the corner of a busy highway.
Cafarella said the only projects he avoids are layouts that can't be changed: "Crazy low ceilings or chopped-up rooms,'' he said. "If you can't change a property much, it's hard to add value. You see that with some of these crazy 1700 and 1800 buildings.''
But from Cafarella to Katz, to Seymour and Souhleris, all men said they find their job rewarding. They mentioned the freedom of being their own bosses, and the joy of helping homeowners unburden themselves of properties they can't keep.
Perhaps the best part, Seymour said, is the accomplishment he feels after a successful rehabilitation project.
"The hardest part is the best part,'' Seymour said. "Getting to the finish line and watching it go to market. You feel pride and honor. You can look at pictures of that piece of real estate and know the story behind every room and how awful it was when you bought it and how beautiful it is after.''