Real Estate News
Beacon Hill: The oldest historic district in Boston
Beacon Hill became the first city-designated historic district in Boston in 1955, while nearby neighborhoods faced demolition.
This is the first in a nine-part series on Boston.com about historic districts in the city of Boston.
Out of the nine historic districts in Boston, Beacon Hill is the first. In 1955, this brick- and-cobblestone-covered neighborhood, containing the Massachusetts State House, a passageway from the Underground Railroad, and now a variety of expensive shops, became the first city-designated historic district.
Today, Beacon Hill is known for antique shops, expensive restaurants, beautifully crafted doors, and narrow streets¬ it is filled with historic charm. But how does it stay that way, you ask?
Well, the commission that oversees this historic district has neighborhood-specific rules and guidelines for exteriors of the buildings. These guidelines not only apply to businesses and shops, but also to the historic homes in the district.
[fragment number=0]
History
According to Boston City Hall, Beacon Hill got its name from a beacon that at one point sat up on the hill to warn people about foreign invasion. Development began on the hill in 1795 with the construction of the State House, and then residential development subsequently followed. In 1795, the Mount Vernon Proprietors, made up of six wealthy citizens, was created. The organization is considered to be one of the first land development operations in the country. Charles Bulfinch completed the State House in 1797, and major residential development began in 1800.
Beacon Hill became the first designated historic district in 1955. This was occurring around the same time that Boston's West End, which is right across Cambridge Street from Beacon Hill, was being threatened with demolition.
"Recall back the minds of the people in the '50s and '60s,'' said George Born, a Boston University graduate student doing research on the historic districts of Boston. "Think about what was going on in Boston, and what they were trying to avoid.''
In Boston after World War II, demolition was becoming a trend to get out of the economic situation the city was facing. "It was considered the way of the future,'' Born said. Also, in general, there was a newfound desire to get out of the city and move to the suburbs.
"There was something countercultural about the Beacon Hill people,'' Born said. "They weren't moving to the suburbs and were asserting their way of urban life.''
The West End was demolished between 1958 and 1960, and there is now a museum in place to detail the neighborhood's history that has been physically lost.
"The West End was never a historic district and didn't have that protection,'' he said.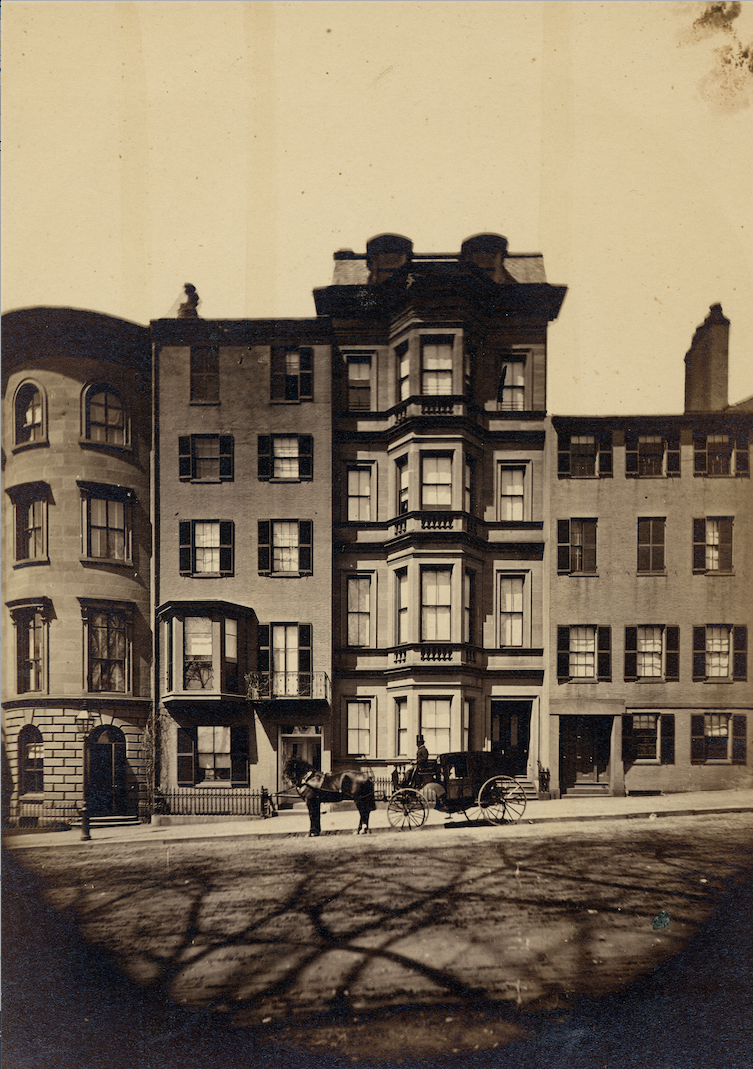 Born said that nowadays, people don't need to be as concerned with another large-scale renewal project, such as what happened in the West End in the 1950s. But today, the greater fear is of incremental loss.
"You have one homeowner who does something, and another one follows, and pretty soon you have a whole street, and it just continues street by street,'' he said.
Because it is now a historic district, Beacon Hill has almost eight full pages of guidelines and architectural regulations that citizens must abide by.
These regulations makes sure Beacon Hill stays Historic Beacon Hill, as a "tangible reminder of old Boston as it existed in the early days of the Commonwealth.''
Architectural Style
There are three types of structures that characterize Beacon Hill's early period:
– Freestanding mansion (These homes, though there were not too many of them built, had large plots of land surrounding a large public square.)
– Pairs of houses symmetrical in design
– Row house: multiple attached houses with the same design
These three types are built mostly in the Federal and Greek Revival Style. According to the Boston Preservation Alliance, the Federal Style is known for classical columns, three-part windows, and flat facades. The State House is a typical example of this style.
Greek Revival is known as a simpler version of Federal Style. Buildings are often constructed with Quincy granite or brick. According to the Boston Preservation Alliance, "Buildings in this style linked the ancient democracy of Greece with the civic ideals of the young American republic.''
Famous Sites in Beacon Hill
-First Otis House: This house, open to the public, is owned by Historic New England. It is one of three of Harrison Gray Otis's houses, all of which were built by Charles Bulfinch. Otis, who was influential in developing Beacon Hill, was a Boston mayor and served in Congress, but was a lawyer by trade. Shira Gladstone, the Otis House site manager, said, "We have the same guidelines. We are in the historic district. Any exterior work that is visible from the public way. We have to get approved by the district commission on Beacon Hill.''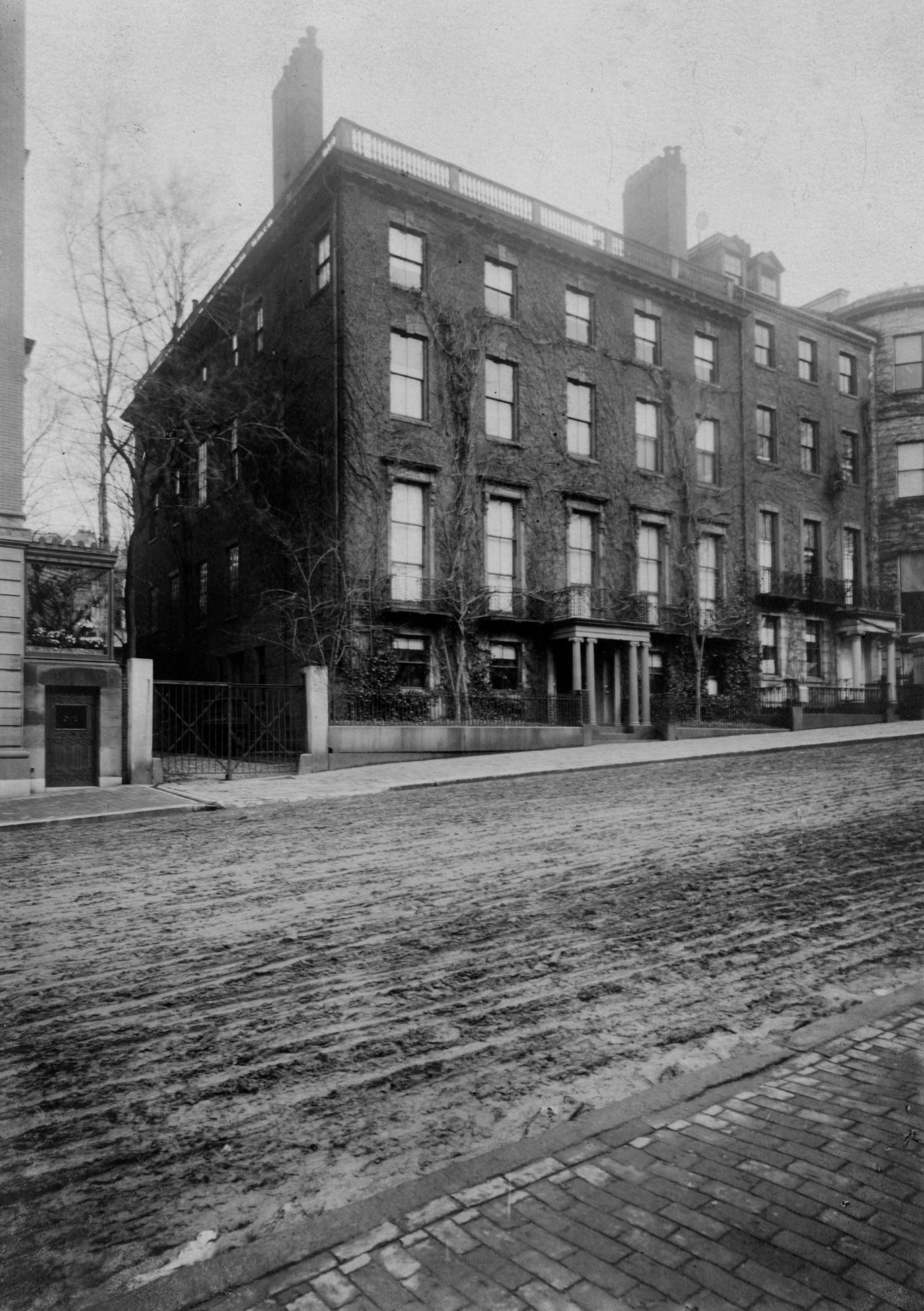 -Third Otis House: Now the offices of the American Meteorological Society, this was Otis's most impressive house on Beacon Hill. Though this house is not open to the public, it is one of Historic New England's preservation easement houses, and they pay it an annual visit to assess the protection of the interior space.
-Museum of African American History: This is now the location of a museum, but in the 1800s, this was the African Meeting House. This is the oldest standing black church in the country.
Regulations
There are a wide range of regulations for Beacon Hill, split up into the following categories: masonry, roofs, windows, doors, trim, paint, ironwork, signs, commemorative plaques, and street furniture. The regulations do not just apply to buildings within the historic district., they also apply to viewpoints, such as the Boston Common, Storrow Drive, the Longfellow Bridge, and Cambridge Street. Many of the guidelines state that repairing architectural features is better than replacing them completely or adding something new.
But, if an addition is needed, or you desire a contemporary design for building, it is OK, as long as it is compatible with the other buildings in the neighborhood. (You also need to get it approved by the commission.) Solar panels, heaters, wind energy equipment, and other contemporary devices must be out of public view.
Cleaning is also something that can lead to a problem. You need permission to clean masonry, as "the darkening over time of building facades tends to produce a distinctive and uniform appearance and because inappropriate cleaning practices may cause irreversible damage to the masonry,'' according to the regulations.
Any paint samples that you wish to use must be submitted to the commission before use, and no neon lights or electronic signs or displays are permitted on buildings.
As much as you might want to change something little on your house, violating these regulations can result in a fine of $1,000 per day. Make sure you get it approved!