Real Estate News
Apartments, Condos, A Hotel Add to Quincy's Development Boom
A number of local developers and the mayor want to transform the town into a hip urban mecca.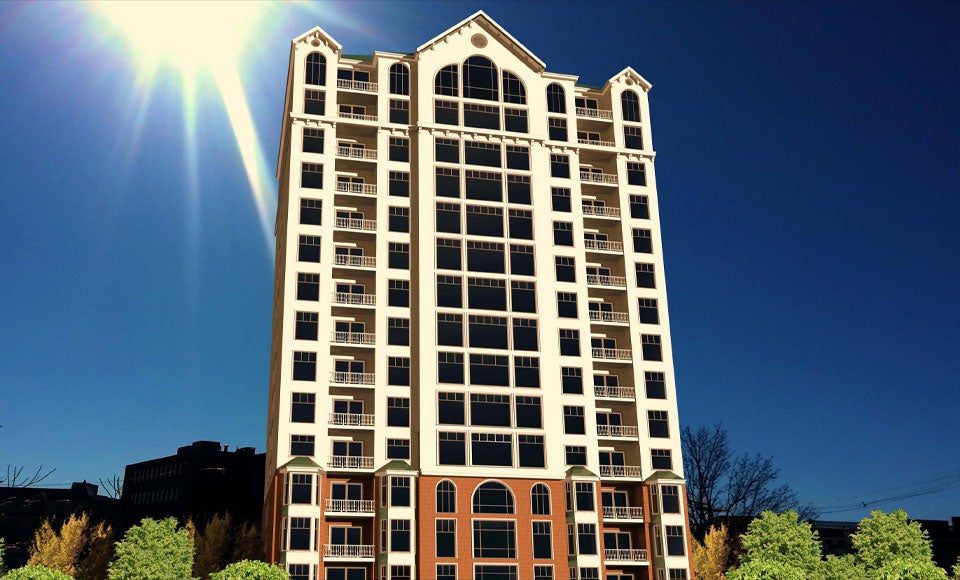 Grand plans to transform humdrum downtown Quincy into the next hip urban mecca are alive and kicking again after being left for dead just a year ago.
A trio of local developers has stepped forward with plans for luxury condos, an upscale apartment tower, and a hotel.
Meanwhile, construction kicked off late last month on the first phase of Quincy's West of Chestnut project, a $100 million, 400-unit apartment development that will feature amenities and design flourishes aimed at attracting young professionals.
The flurry of activity comes roughly a year after Quincy Mayor Thomas Koch gave walking papers to a New York firm that had been master developer and planner for the entire Quincy Center redevelopment campaign but the city endured years of little progress.
The three new proposed projects add up to $100 million.
"We are very much on track,'' Koch said. "We are moving.''
Here are the proposals:
1. Apartments
Quincy developer Peter O'Connell has rolled out plans for a 15-story, 122-unit luxury apartment high-rise, which would take shape on the city-owned Hancock parking lot. O'Connell previously developed two other big residential projects, Marina Bay and Quarry Hills.
As part of the deal, O'Connell will have to work out an agreement with city officials to build on the lot, with City Council approval needed as well.
2. Condos
Quincy native Sean Galvin of Galvcon Development is focusing instead on condos. Galvin plans to build 48 luxury condos at the old Woolworth department store site at the corner of Cliveden and Hancock streets.
Galvin said his upscale condo development is aimed at empty nesters hoping to stay in Quincy after they sell their homes. Cliveden Place will feature two and three bedroom units ranging in price from $550,000 to $650,000.
"We believe that the excitement is finally happening with all the major projects taking place downtown,'' Galvin said. "A lot of Quincy residents have been waiting a long time for this.''
Cliveden Place will be the first condo project within the downtown district, Koch said. "The condo market has been slower to return than rentals but we are starting to see it come back.''
3. Hotel
Developer LBC Boston, by contrast, wants to build a 116-room hotel at 1500 Hancock Street, having spent the last year buying up $23 million worth of property.
A City Makeover
City officials also announced plans to build a parking garage, also on the city-owned Hancock parking lot, to help accommodate all the new downtown development. The new parking would be paid for bonds supported by the tax revenue generated by all the new projects, Koch said.
After the configuration of the garage is determined, the city will seek another round of developers to build out the remainder of the Hancock parking lot.
The revival of the downtown plan comes in part amid a change in tactics.
The general goal – redeveloping Quincy's downtown into a mix of new residences, stores, shops and restaurants – has stayed the same since planning first began several years ago.
But a long-standing emphasis on rolling out large-scale blocks of new development has now shifted into assembling the larger project one piece at time, with more of a focus on individual projects, Koch said.
"It's more manageable,'' he said.
Early planning for the city's makeover also focused more on commercial development, but that has changed with the comeback in residential real estate, Koch added.
What's also helping are soaring condo prices and rents in downtown Boston, Cambridge, and Somerville, forcing young professionals and others interested in an urban lifestyle to consider less expensive options, such as in Quincy.
Still, one element hasn't changed: plans for a downtown park called Adams Green, which will reconnect the Church of the Presidents, currently marooned on what amounts to be a traffic island, with the rest of downtown. The church is the final resting place for two presidents and their wives, John Adams and John Quincy Adams.
"The time is now,'' he said.