Real Estate News
The Most Expensive Block in Boston
It's exactly where you would think.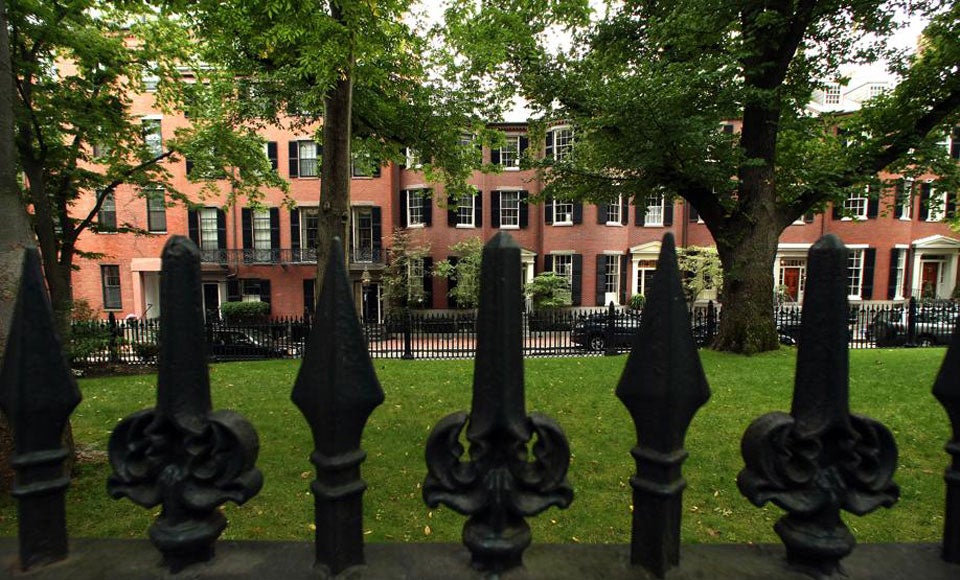 The most expensive block in Boston is probably exactly where you would guess: the heart of Beacon Hill, lining a private park enclosed by a wrought iron gate.
The median home value on Louisburg Square is over $6.7 million, according to real estate site Zillow. Meanwhile, Zillow estimates the median home price in all of Boston is $455,500.
The numbers may be eye-popping, but the "most expensive'' title should be no surprise to anyone familiar with Louisburg Square. It was last in the news when Secretary of State John Kerry was fined $50 for failing to remove snow from the sidewalk bordering his mansion there.
Two of the 25 most-expensive homes ever sold in Boston are on Louisburg Square, according to Charlesgate Realty, which created this handy map:
[fragment number=0]
But even with a pair of $11-million-plus sales, Louisburg Square can't touch the most expensive blocks in the whole country. A new Zillow report identifies Indian Creek Island Road in Florida as the most expensive American block, with more than 10 homes. The median home value on the tiny island is over $21 million.
Louisburg Square isn't even in the top 15 streets nationwide – a list that is rounded out by Copa De Oro Road in Los Angeles, which has a median home value of $10.2 million.
If you're looking to elbow into the rarefied air of Louisburg Square, you're out luck at the moment because none of the homes are on the market. But this $4.1 townhouse is right around the corner.