Real Estate News
The massive move-in extravaganza of 'Allston Christmas,' explained
Here's a guide to understanding the phenomenon of Allston Christmas, the day half of Boston moves and the other half finds new decor for their homes.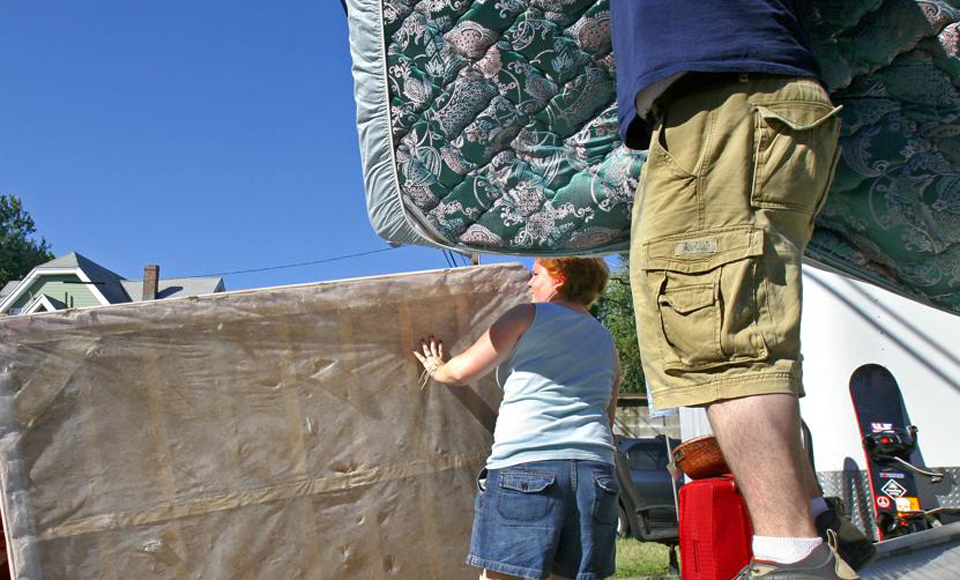 Merry Allston Christmas, Bostonians! 'Tis the season for hand-me-down furniture gathering bugs on street corners, double-parked U-Hauls as far as the eye can see, and a swarm of youths flocking to their cramped apartments.
Confused? Here's a guide to understanding the phenomenon of Allston Christmas, the day half of Boston moves and the other half finds new decor for their homes.
What exactly is Allston Christmas?
Allston Christmas is the nickname for the days leading up to September 1, which is when most apartment leases in the city of Boston start. That means the streets are full of renters taking their furniture, clothes, kitchenware, and other home goods out of their apartments to make way for the people moving in.
Some of those items will make it to moving trucks or be stuffed into the back of sedans to be shipped to a new apartment. Many other items will be abandoned on sidewalks.
As such, Allston Christmas is like a hoarder's heaven, with streets full of items for the taking. It's like a city-wide flea market.
Why Allston? Is it only seen there?
Allston is one of the nighborhoods with a high percentage of renters, but it's certainly not the only one. Call it Brighton Christmas, Fenway Christmas, Back Bay Christmas — whatever. Any neighborhood near a major university or with a large number of young renters will celebrate the occasion.
Here's a heat map of the areas in which residents have applied for moving truck permits, which serves as a good barometer for how many people are moving.
[fragment number=0]
What's up with the "Christmas'' part of the name?
Because there are free things everywhere! With so many people moving their furniture from place to place, kitchen tables may not fit into the new apartment and old desks may be ready for an upgrade.
Ikea coffee tables, frat house couches, old-school square TVs, boxes of clothes hangers — all of them will be sitting on the side of the street for the next few days, crying out for a new owner.
[fragment number=1]
And if there aren't any takers, they'll head to the dump.
Why do so many apartment leases start on Sept. 1?
As with most bad ideas in Boston, blame college students. The September-to-September lease is timed to the student undergraduate invasion every school year. More than 200,000 students get their higher-education in the Boston area, and about 38,000 students lived in off-campus housing in Boston last year.
That annual timeline has come to define the lease cycle, even for areas without as many college students. For example, about 80 percent of Beacon Hill apartments have leases that begin and end in September, according to John Ford of Ford Realty.
When did people start actually calling move-in day "Allston Christmas''?
The name is fairly recent. Urban Dictionary's entry was submitted back in 2008, and the first mentions on Twitter came in the summer of 2009.
[fragment number=2]
[fragment number=3]
Boston.com picked up on the trend in 2011, but Google Trends says the title didn't begin to take off in news headlines until the summer of 2012.
Of course, move-in day has a long history in Boston, as this awesome historical gallery attests.
Apparently, Boston Move-In Day Used to Be a Ton of Fun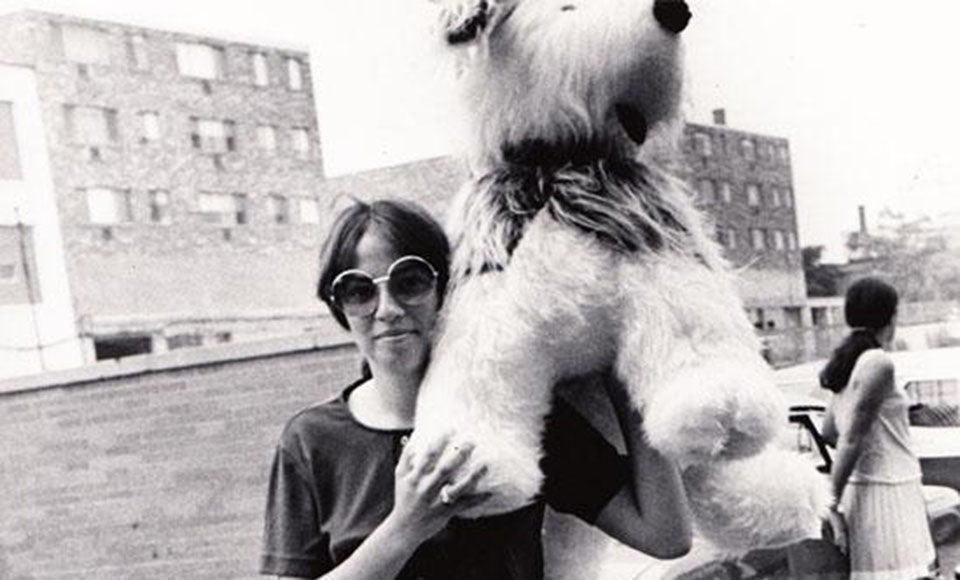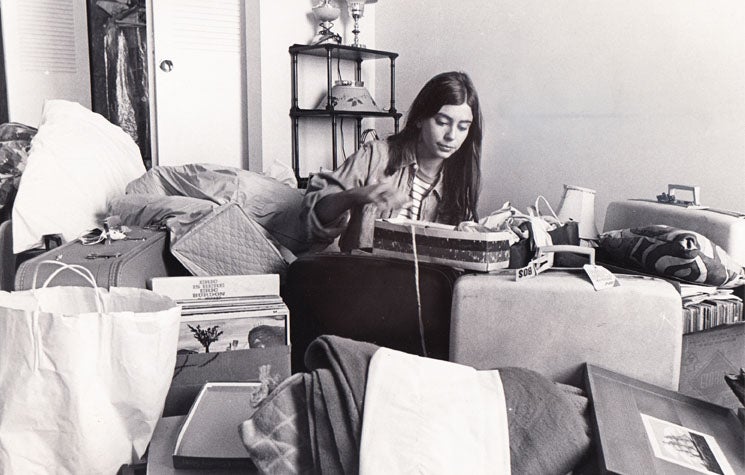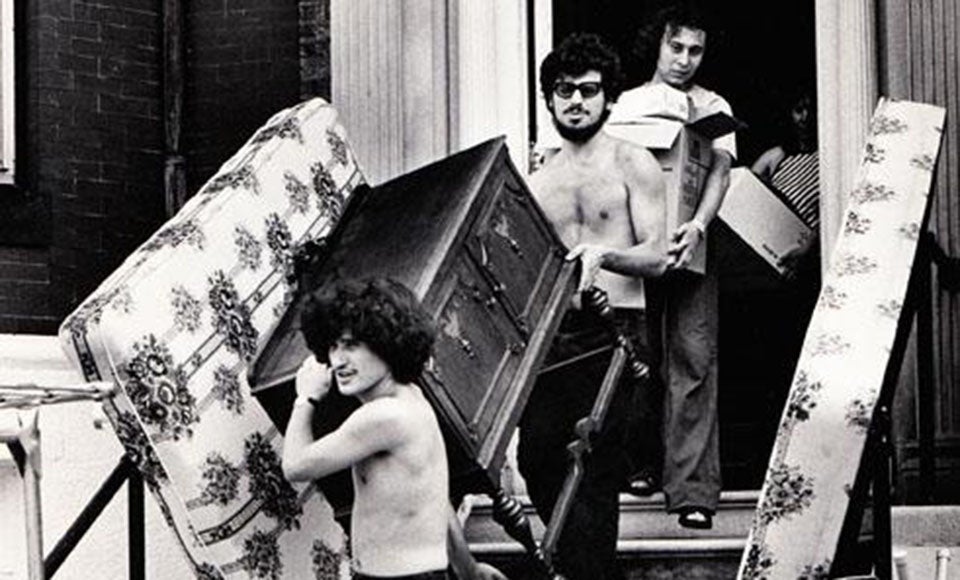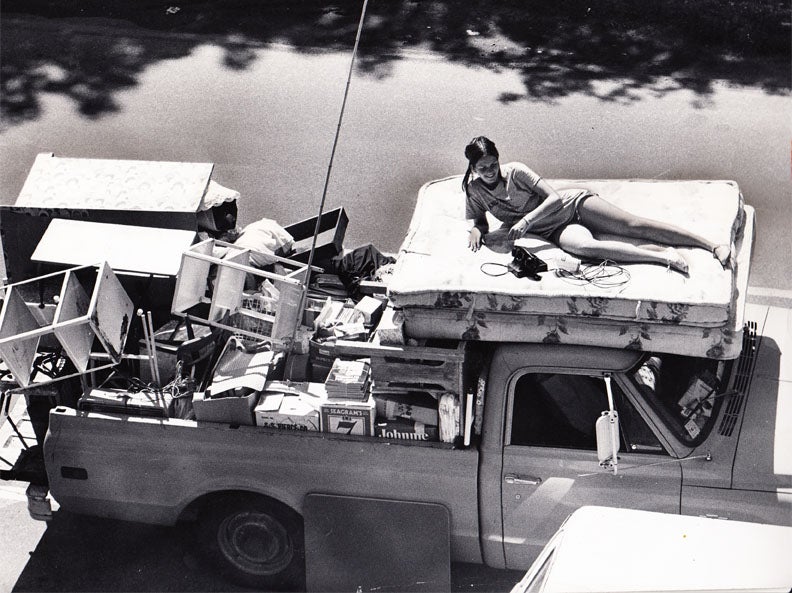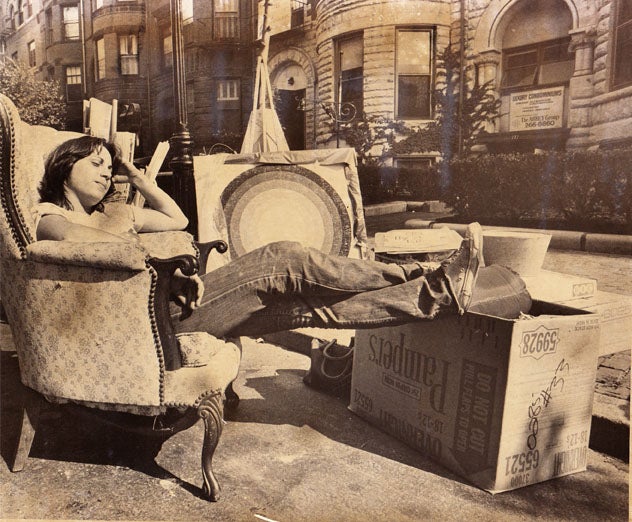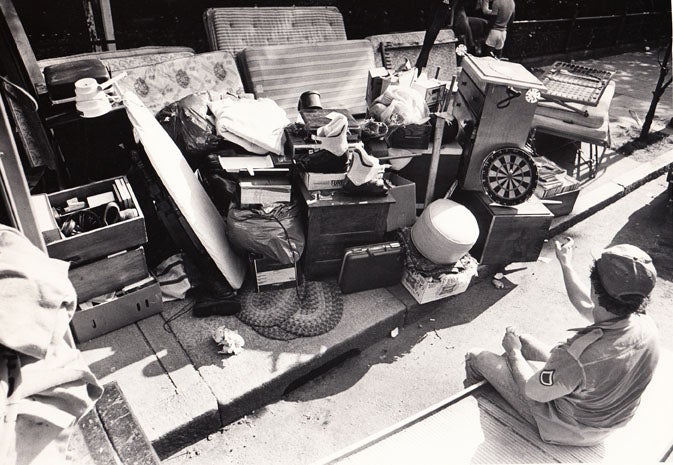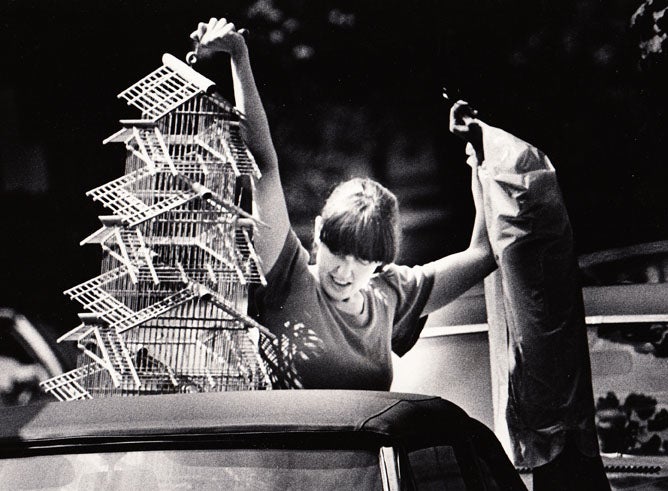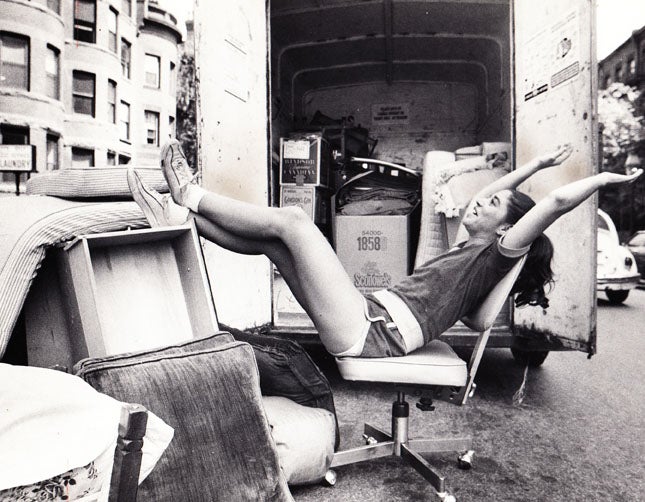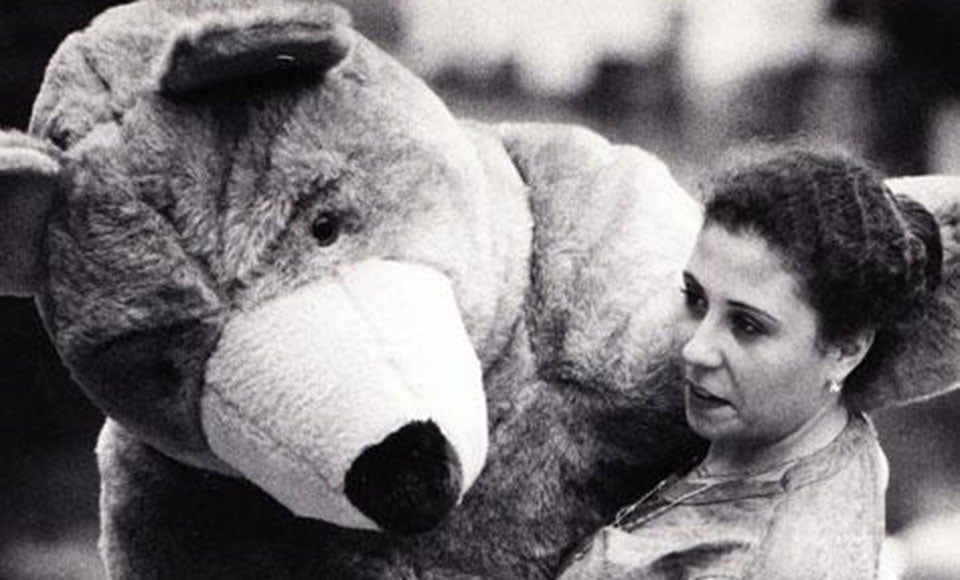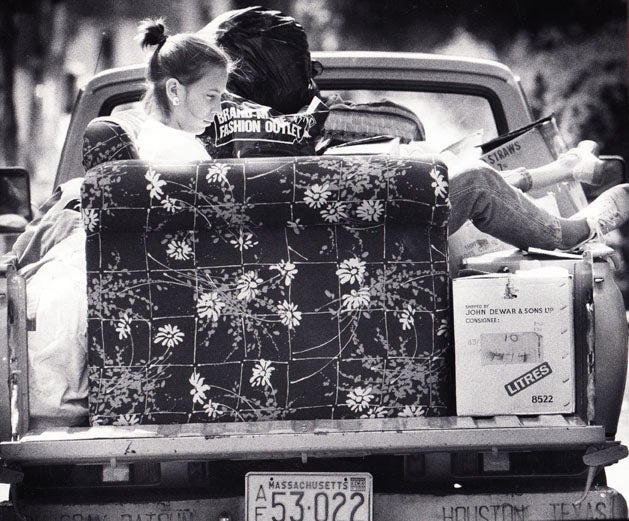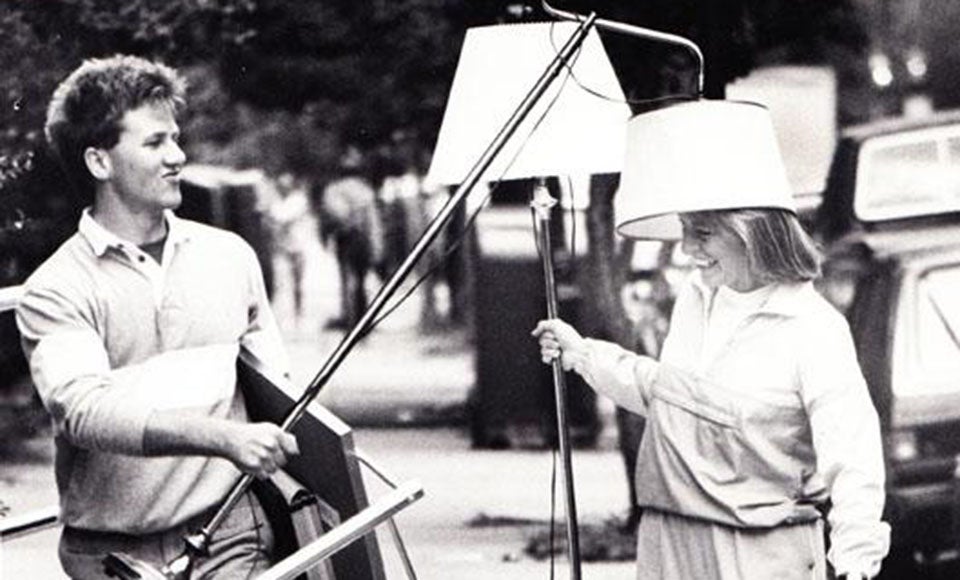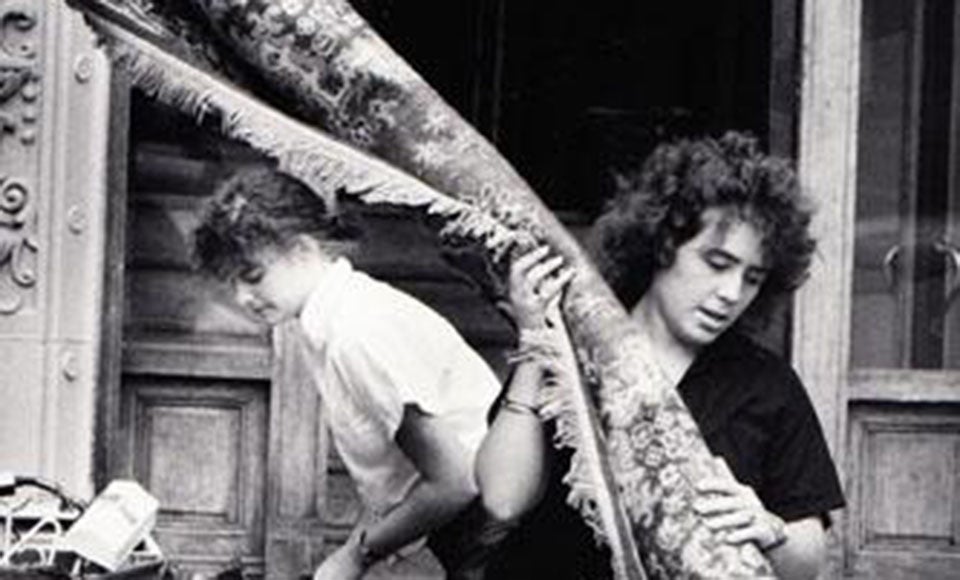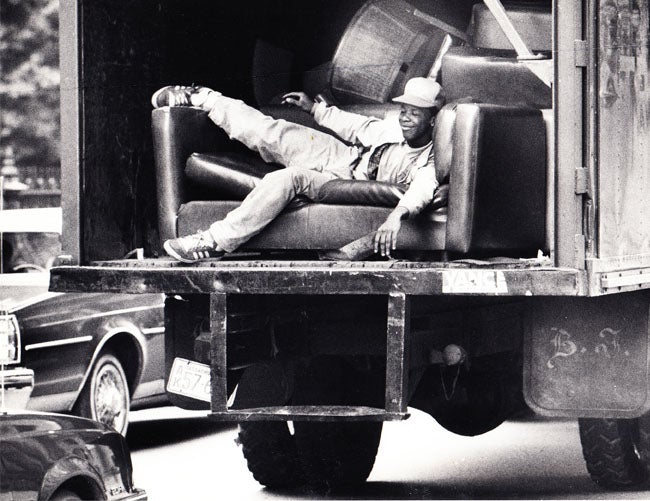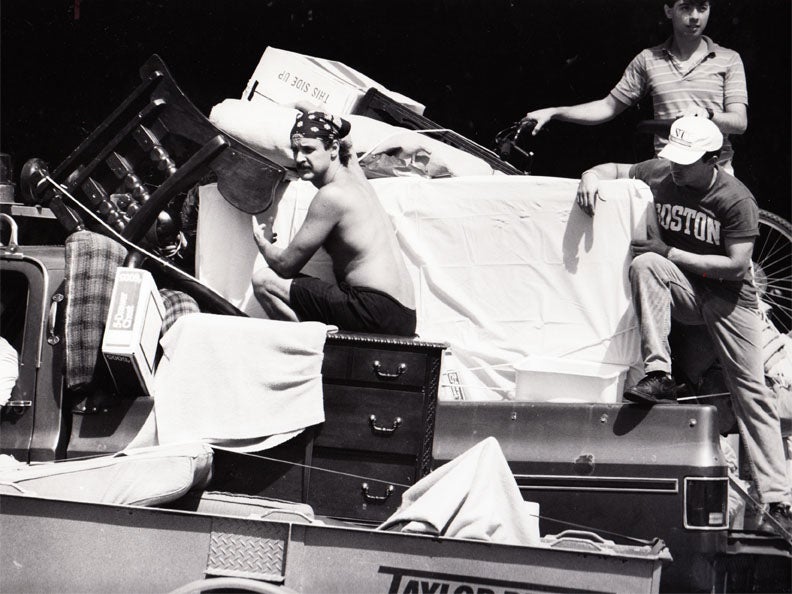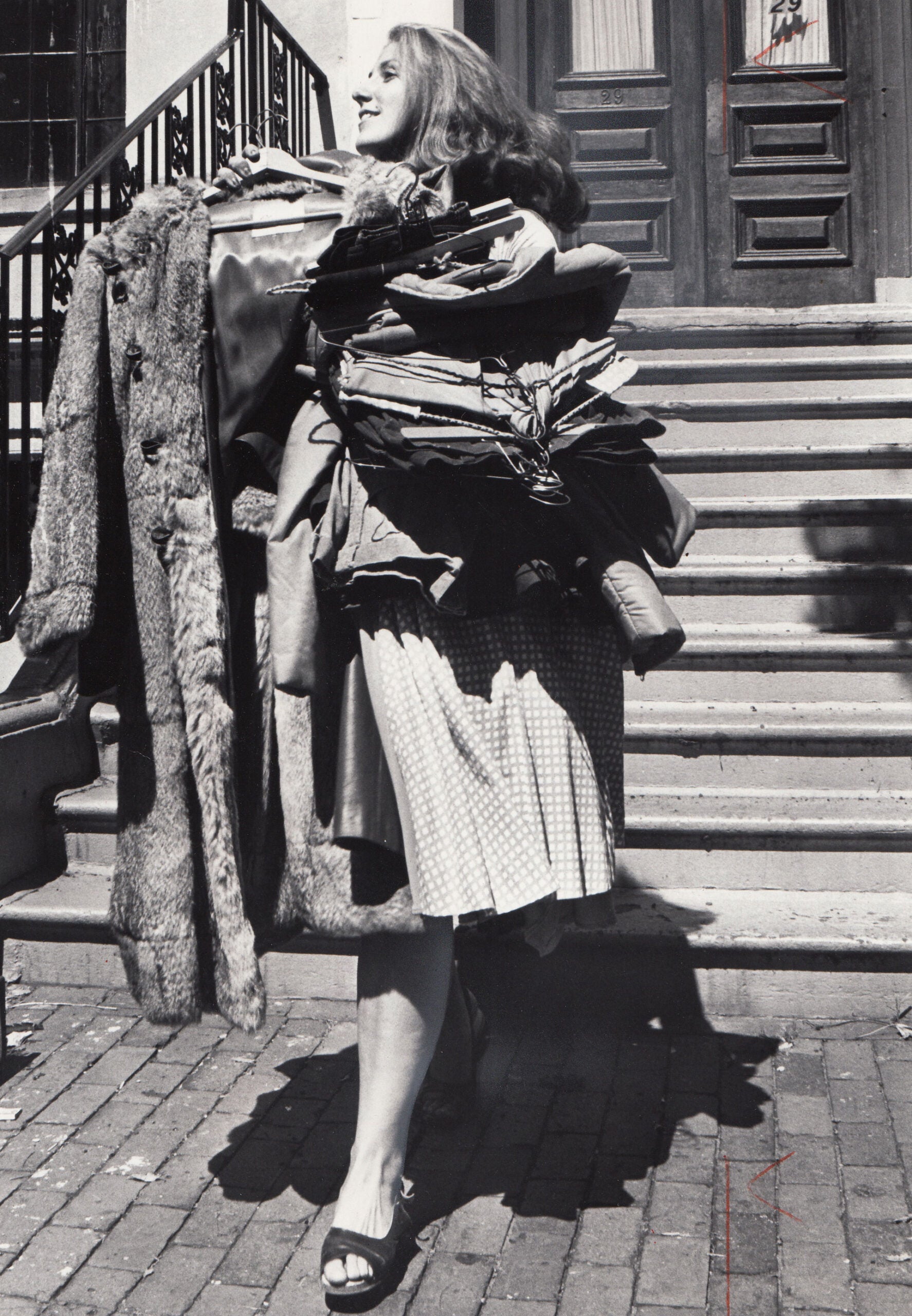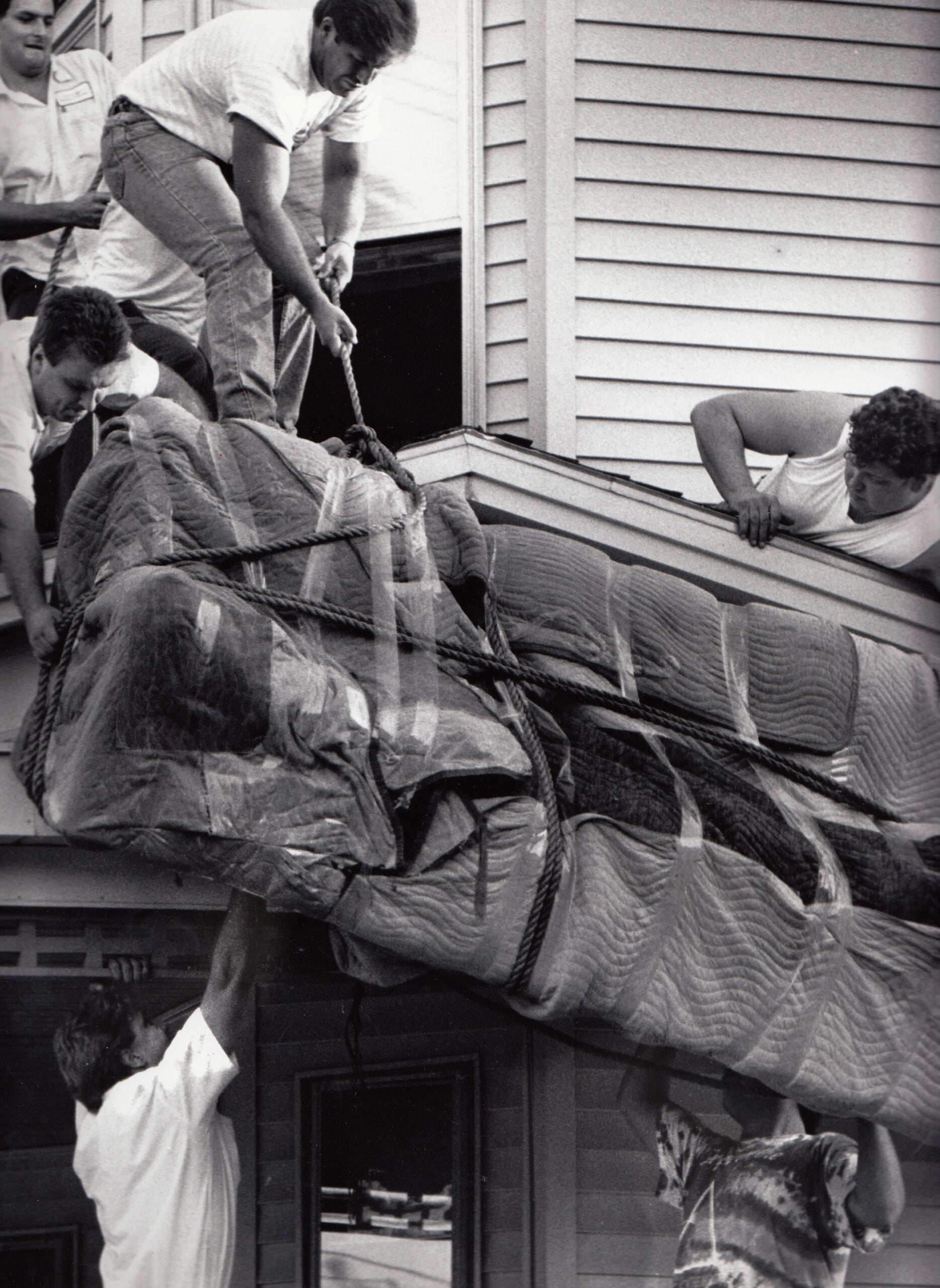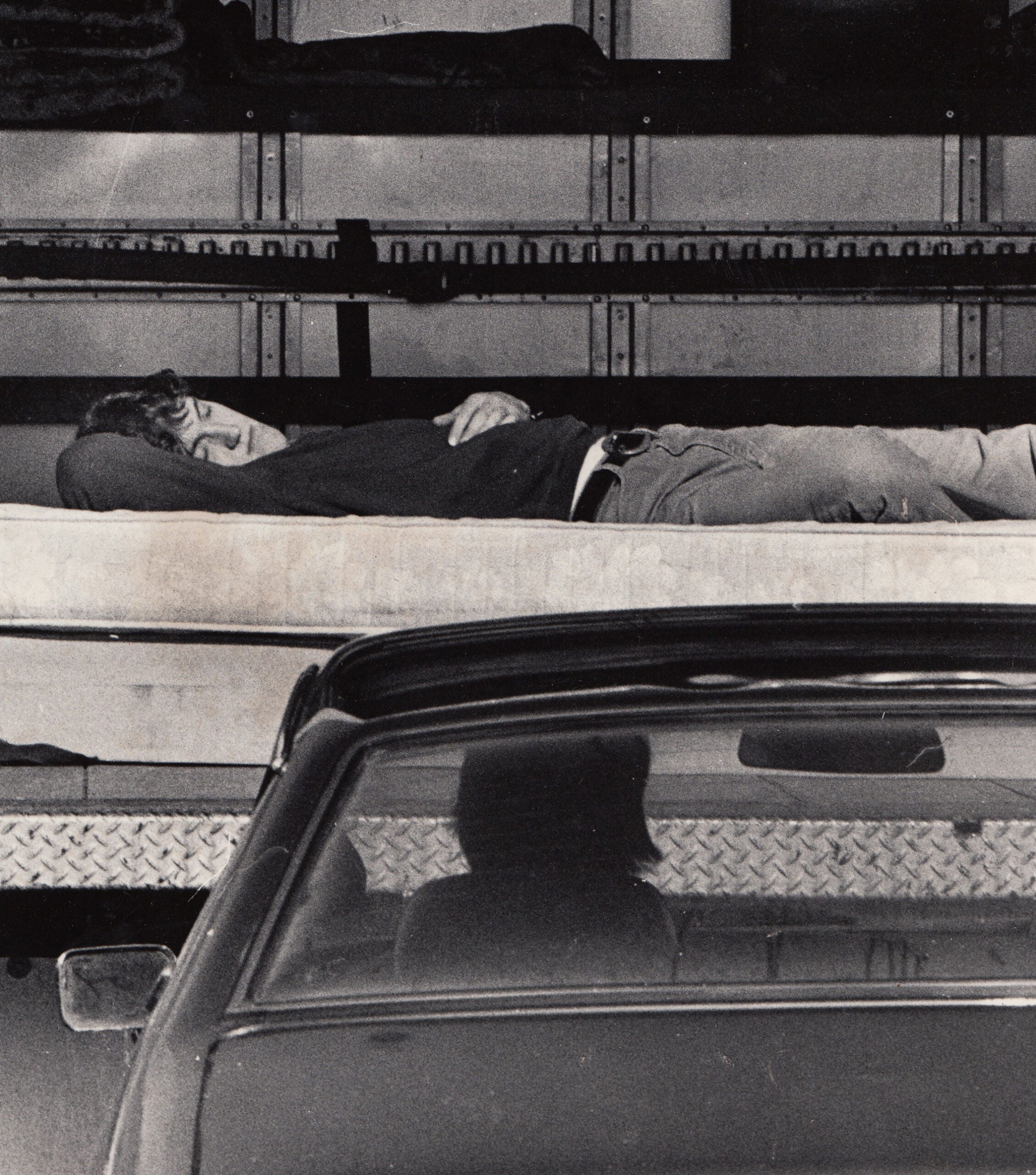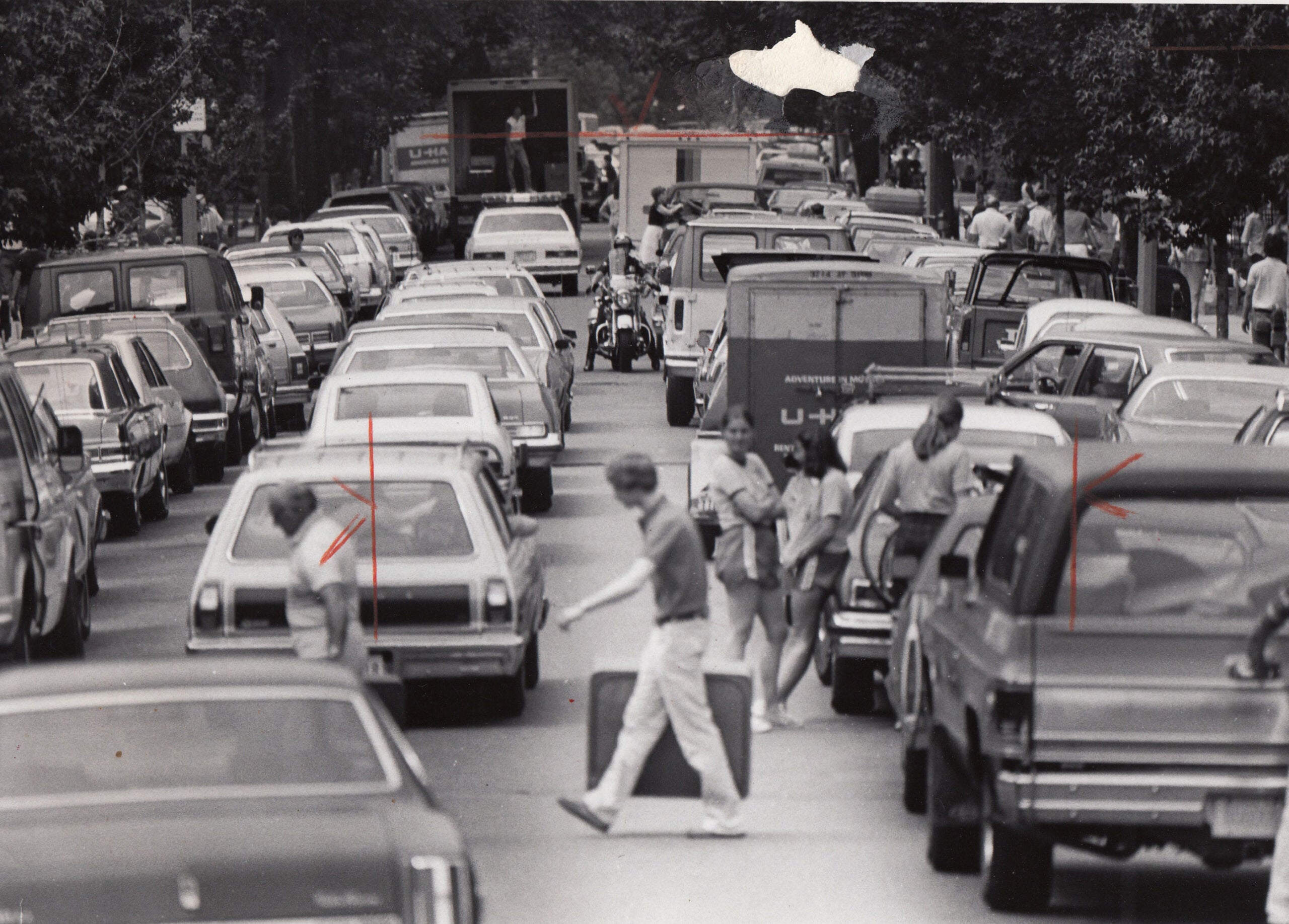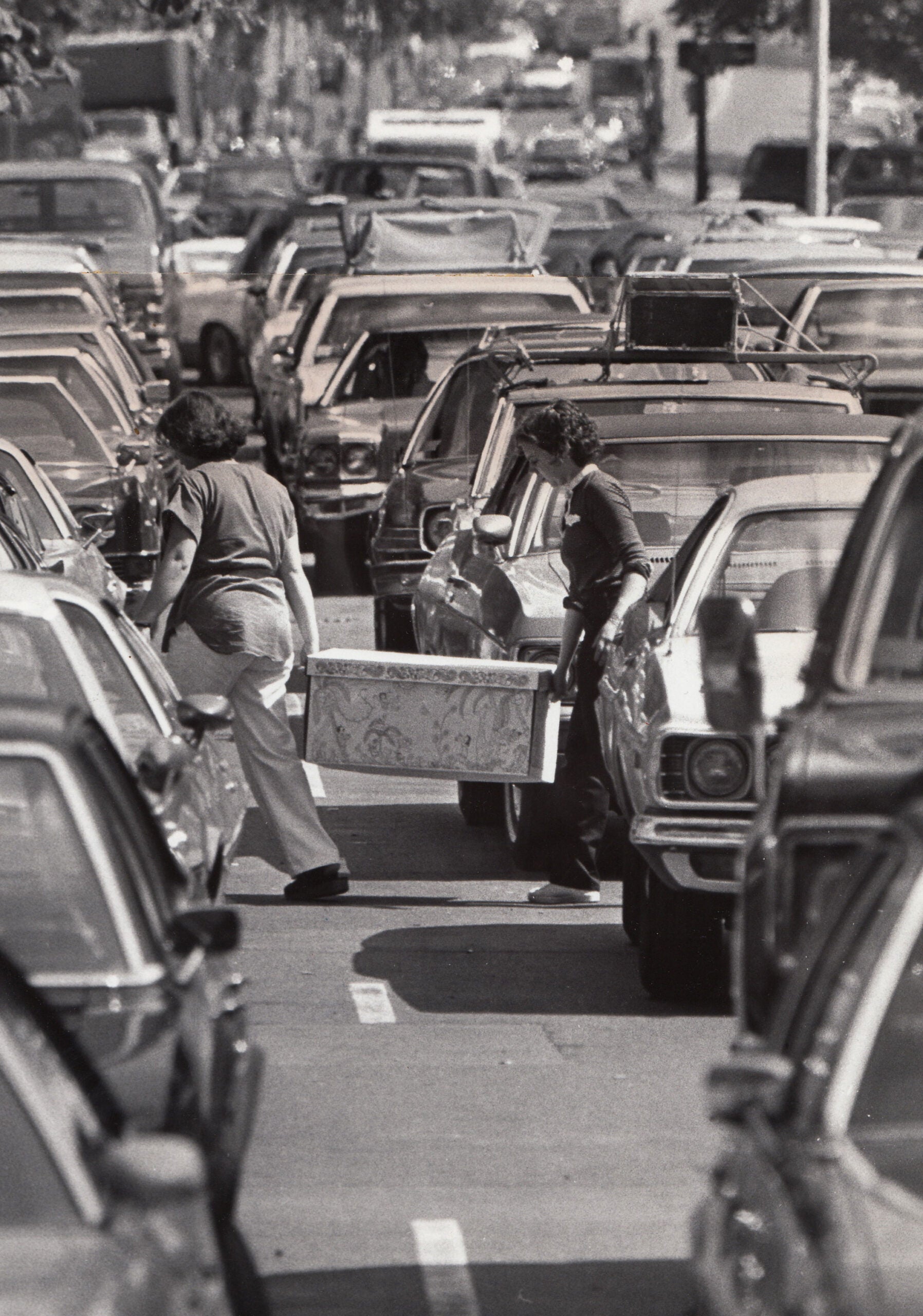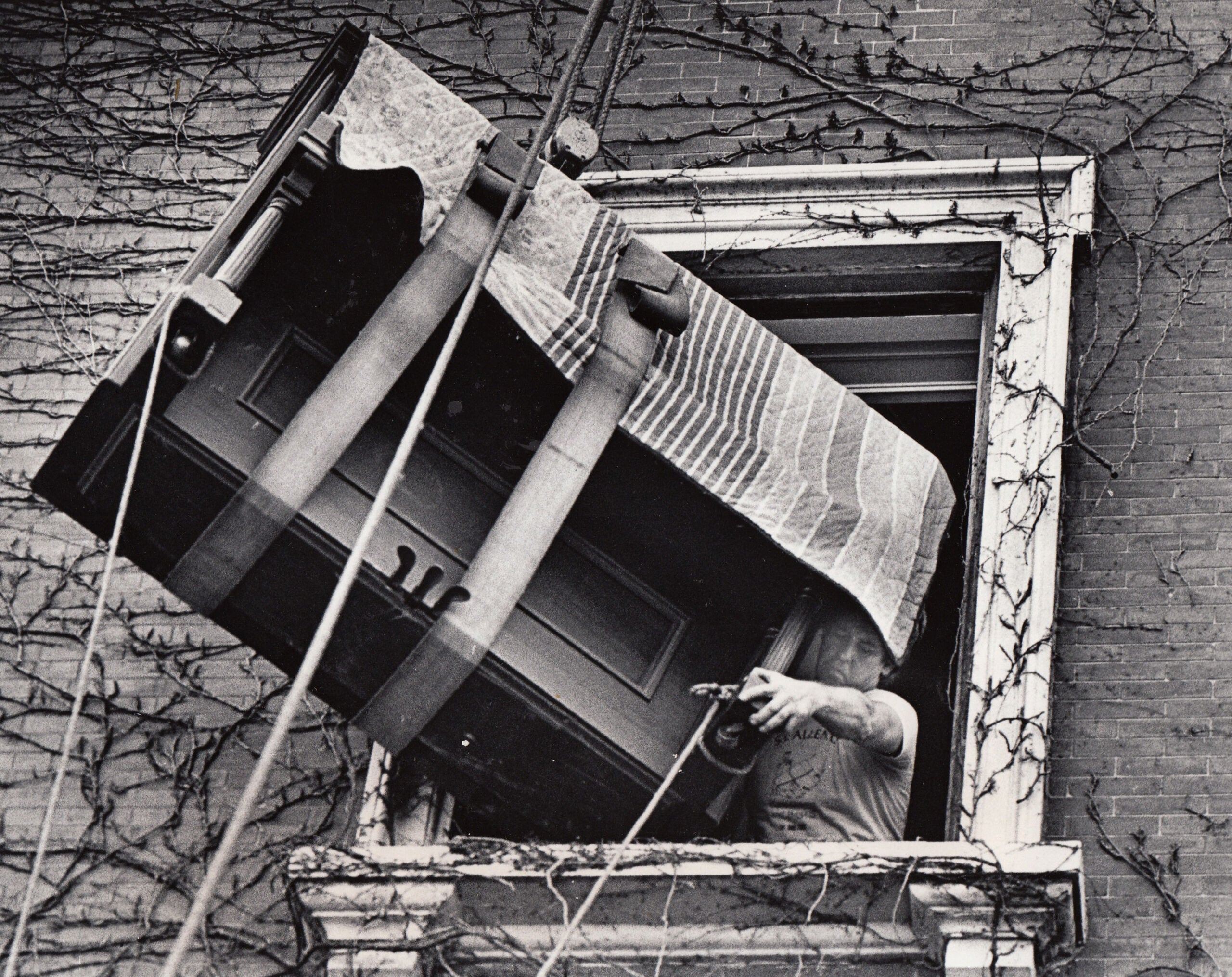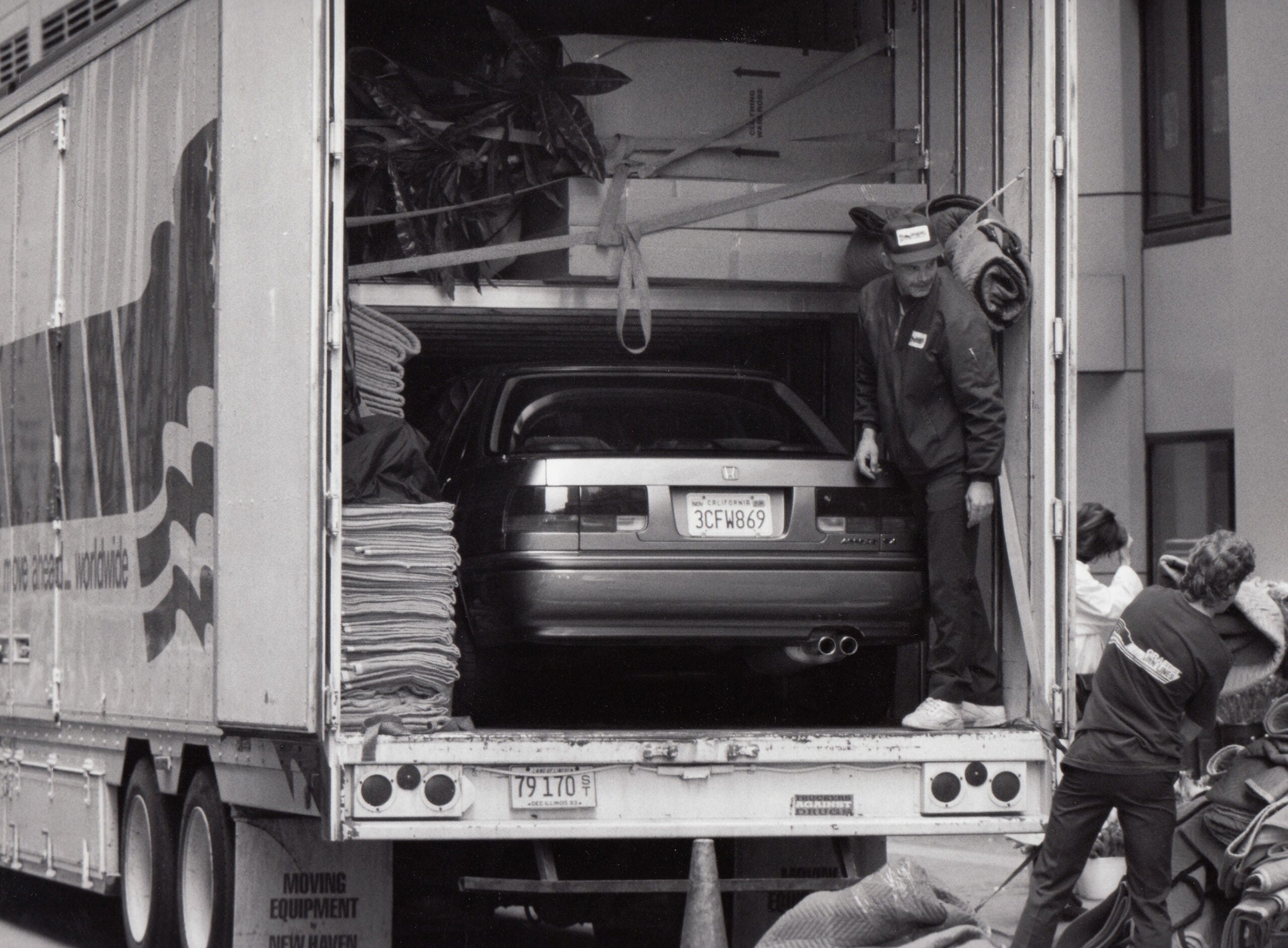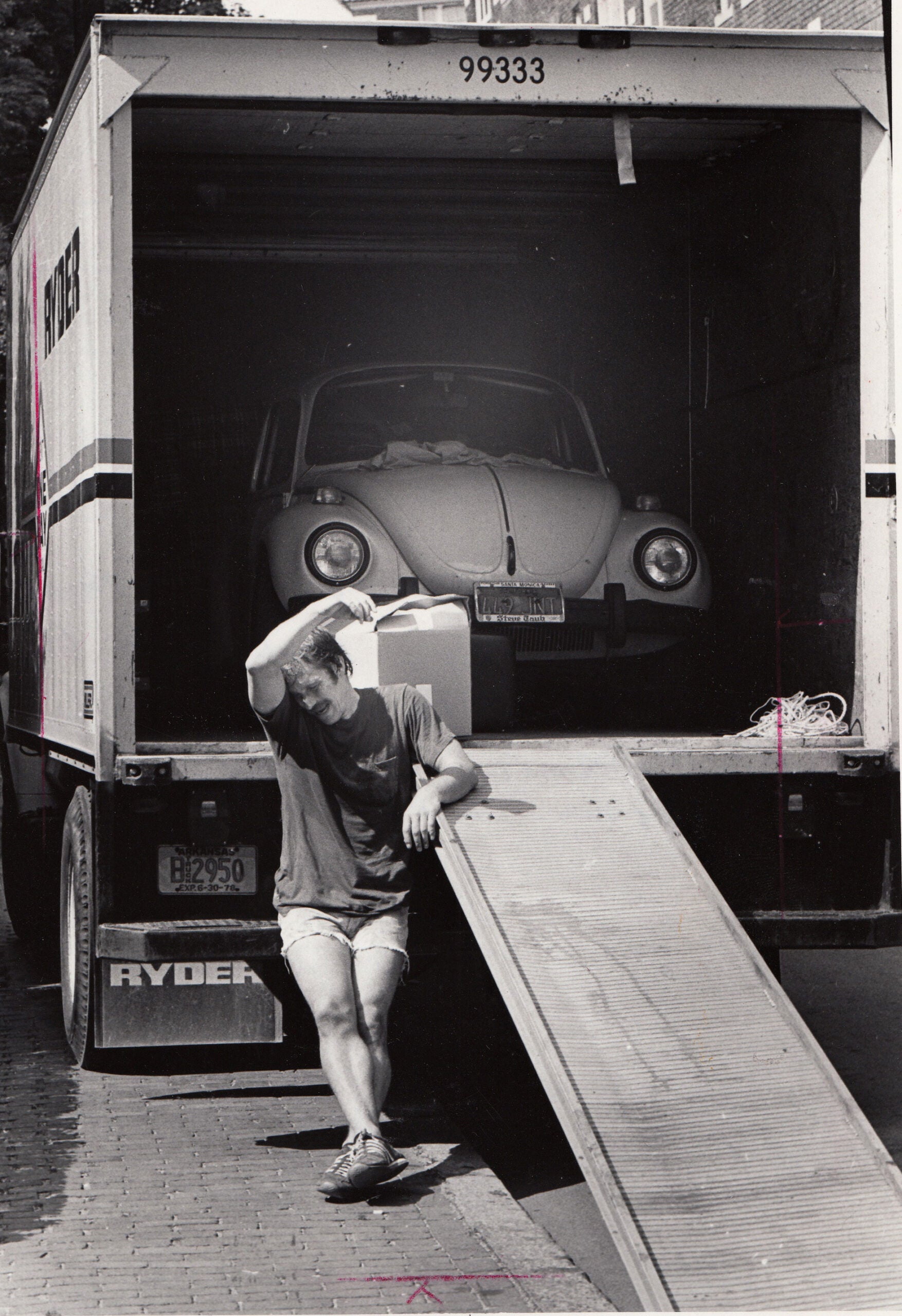 What are the best discarded items to take?
The real question is one of capacity. What are you able to fit into a car? How many friends can you gather to carry that pool table to your apartment on the 3rd floor?
[fragment number=4]
Most wood furniture items are good for taking once they get a scrub down. Book shelves, dressers, and the like are relatively easy to clean and refurbish with a fresh coat of paint.
Also, make sure the items are actually abandoned and not just sitting on the sidewalk. Don't be the person taking a new couch from someone who just took a quick bathroom break.
What should you avoid at all costs?
Furniture with cushions or upholstery is right out. Mattresses, couches, and love seats should be avoided at all costs; basically, anything that could potentially be infested with bed bugs. Don't take that risk.
[fragment number=5]
Taking stuff off the sidewalk seems pretty gross, no?
Definitely! If you're queasy about the idea of grabbing randomly dropped items, you can use the typical avenues for these moving leftovers: Craigslist, Facebook groups for selling and buying, or just nearby friends. Those might be just as dirty, but at least they won't have sat on asphalt for who knows how long.
How can I enjoy Allston Christmas from the comforts of my computer?
Twitter, for one, is a great source of intentional and unintentional fun with the "Allston Christmas'' search term.
[fragment number=6]
The day's events also serve as inspiration for a comedic web-series called, appropriately, Allston Xmas. "Boston is a city of great ideas,'' its Twitter bio reads. "Making everybody move on the same day is not one of them.''
What are you supposed to do if you have to move out Aug. 31 but can't move in until Sept. 1?
¯_(ツ)_/¯. If you ever figure out the answer, tell Boston.com's Megan Turchi.