Real Estate News
Married architect duo built their own super green home in Roslindale
The pros at Studio Luz Architects just won an American Architecture Award for the home they built… for themselves.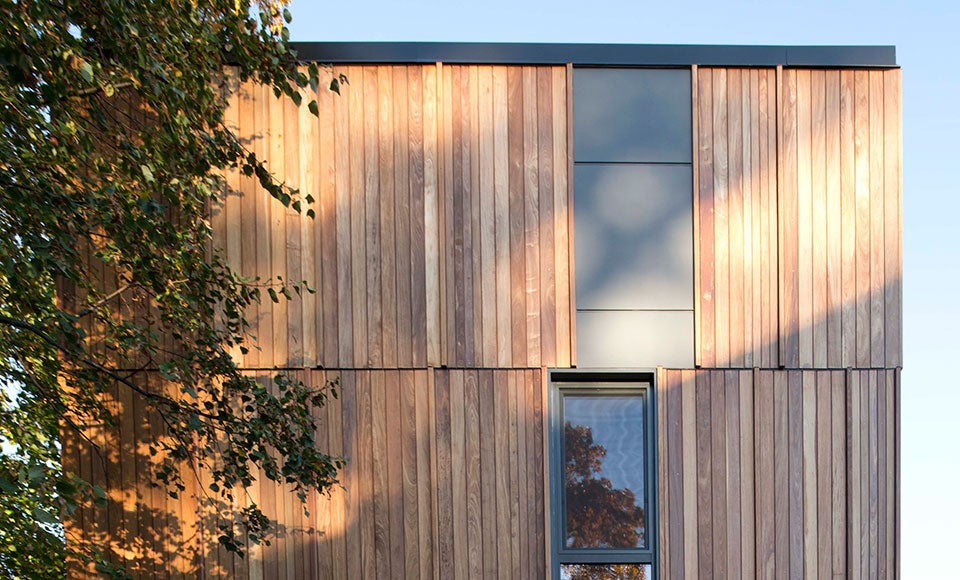 Hansy Better Barraza and Anthony Piermarini bought a small fixer-upper home in Roslindale in 2006 with an empty parcel of land next to it. She had wanted a parcel of land to build a new home, while he wanted a fixer-upper – it was perfect.
Nearly a decade later, the home they built on that empty parcel (while living in the fixer-upper) has garnered them a 2015 American Architecture Award.
Barraza and Piermarini, who founded the firm Studio Luz Architects in 2002, spent three years coming up with the plans and the design for the new house, where they now live with their two children.
"We both designed it and both did the drawings,'' said Barraza, an associate professor of American architecture at the Rhode Island School of Design. Piermarini is also a professor at Roger Williams University.
Urban Inspiration
The Roslindale home's unique and sustainable design was inspired in part by a city program.
Back in 2011, Studio Luz participated in the Energy Positive "E+'' Green Building Demonstration Program, started under late Mayor Thomas Menino, which called for submissions to develop a plot of city-owned land into super-green residences.
"We did not win it,'' Barraza said. "But we had learned so much about how to build an energy-efficient home and we wanted to move it along in making it possible.''
Story continues after gallery.
See inside the Roslindale home:
DM-110415-roslindalehome.gallery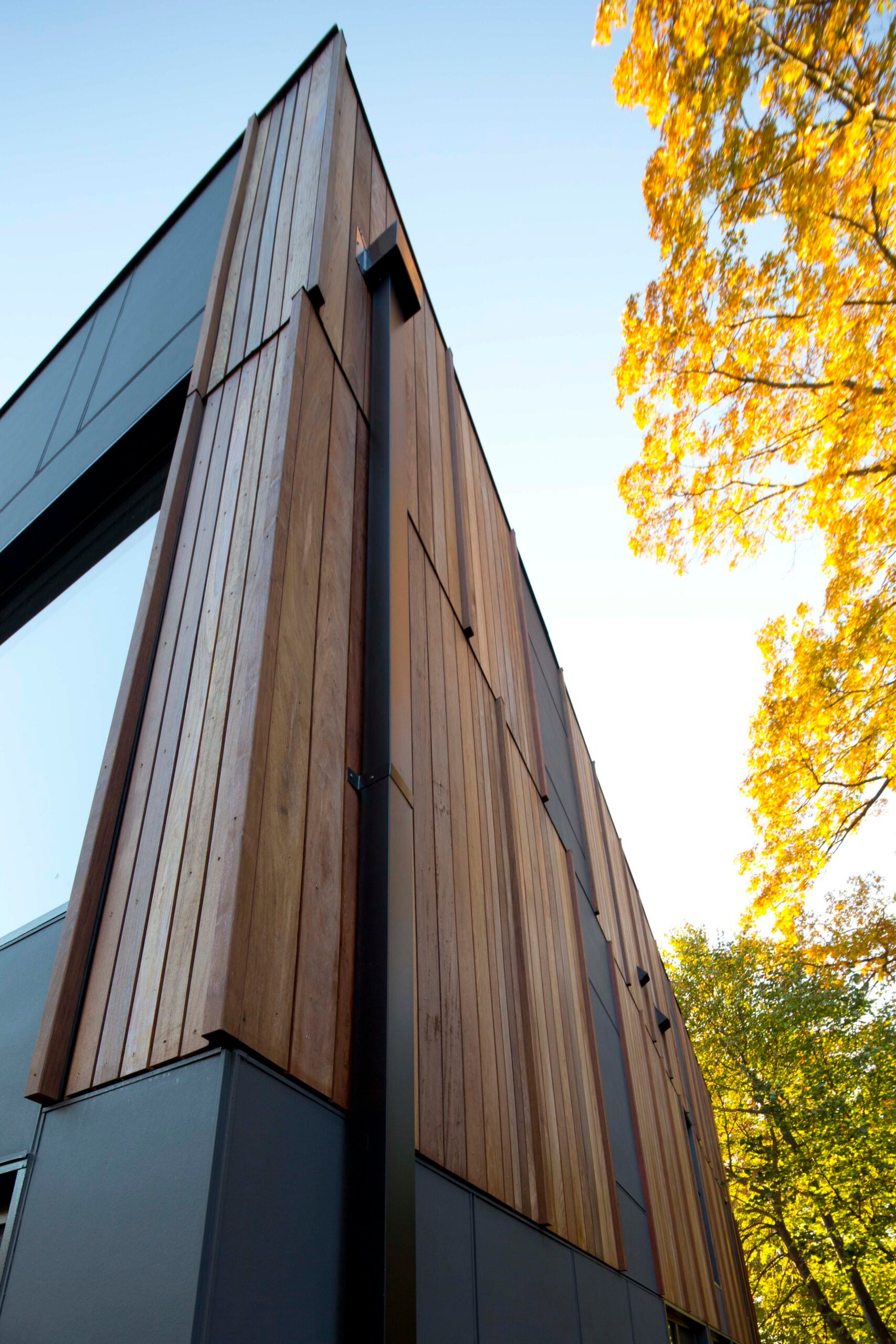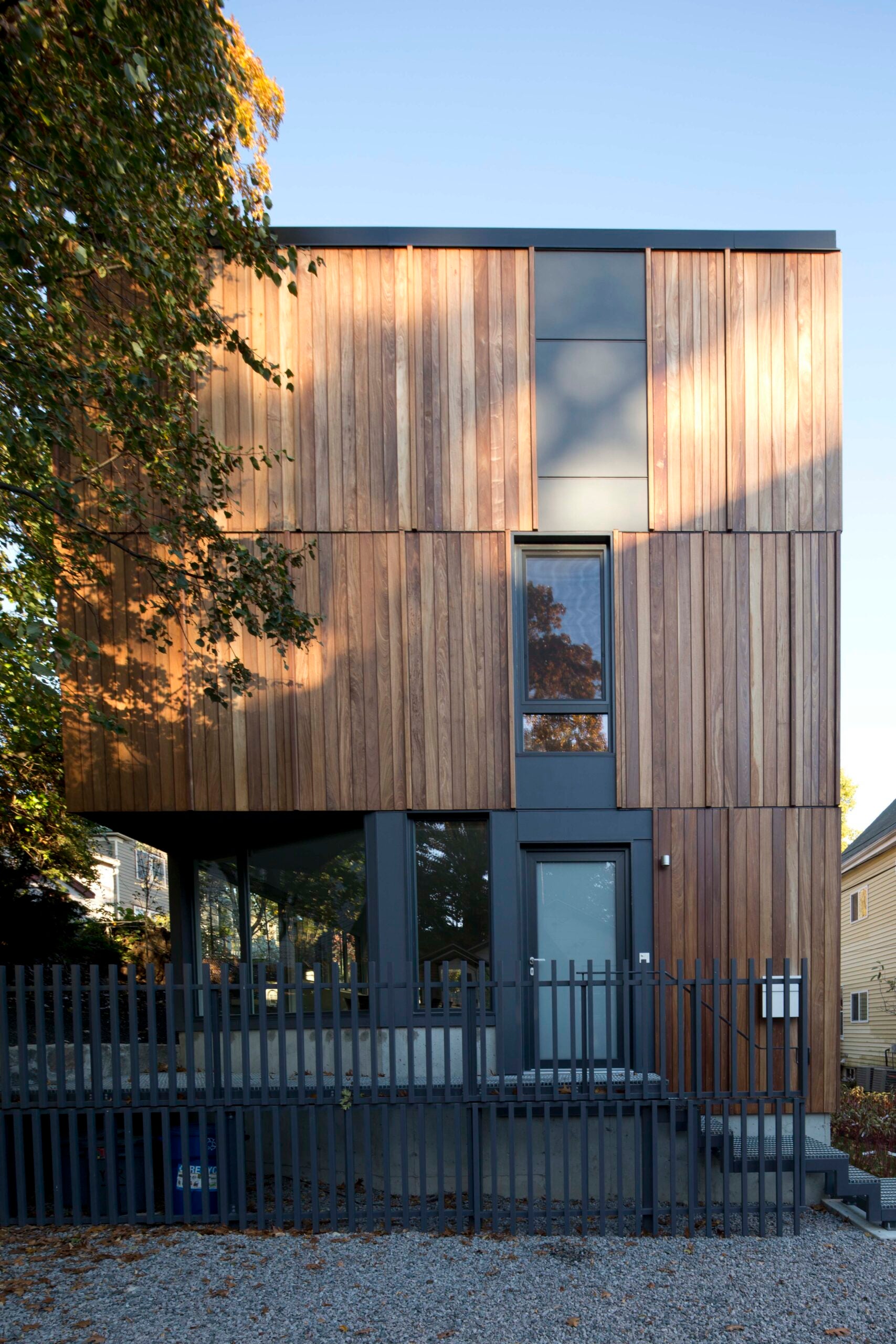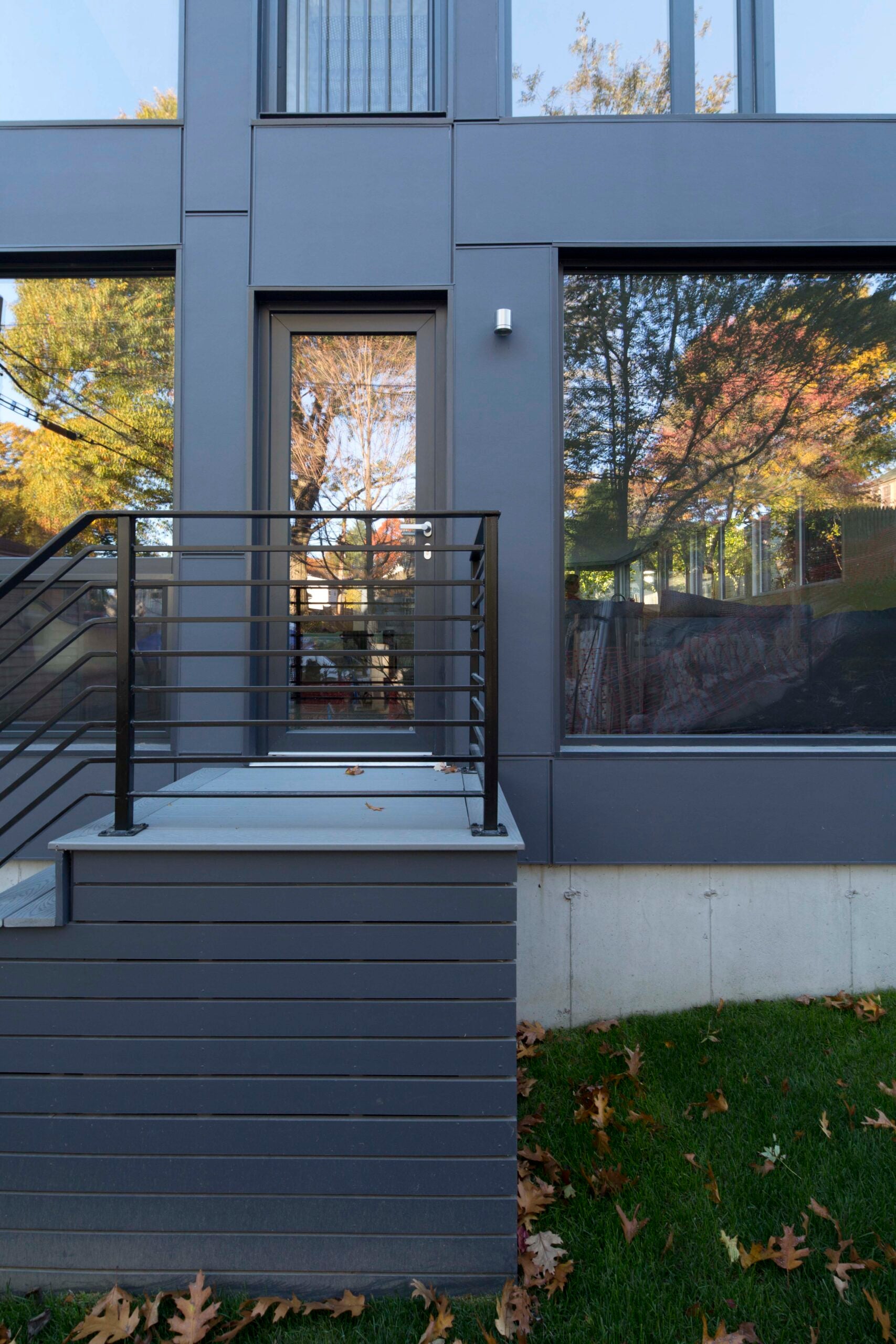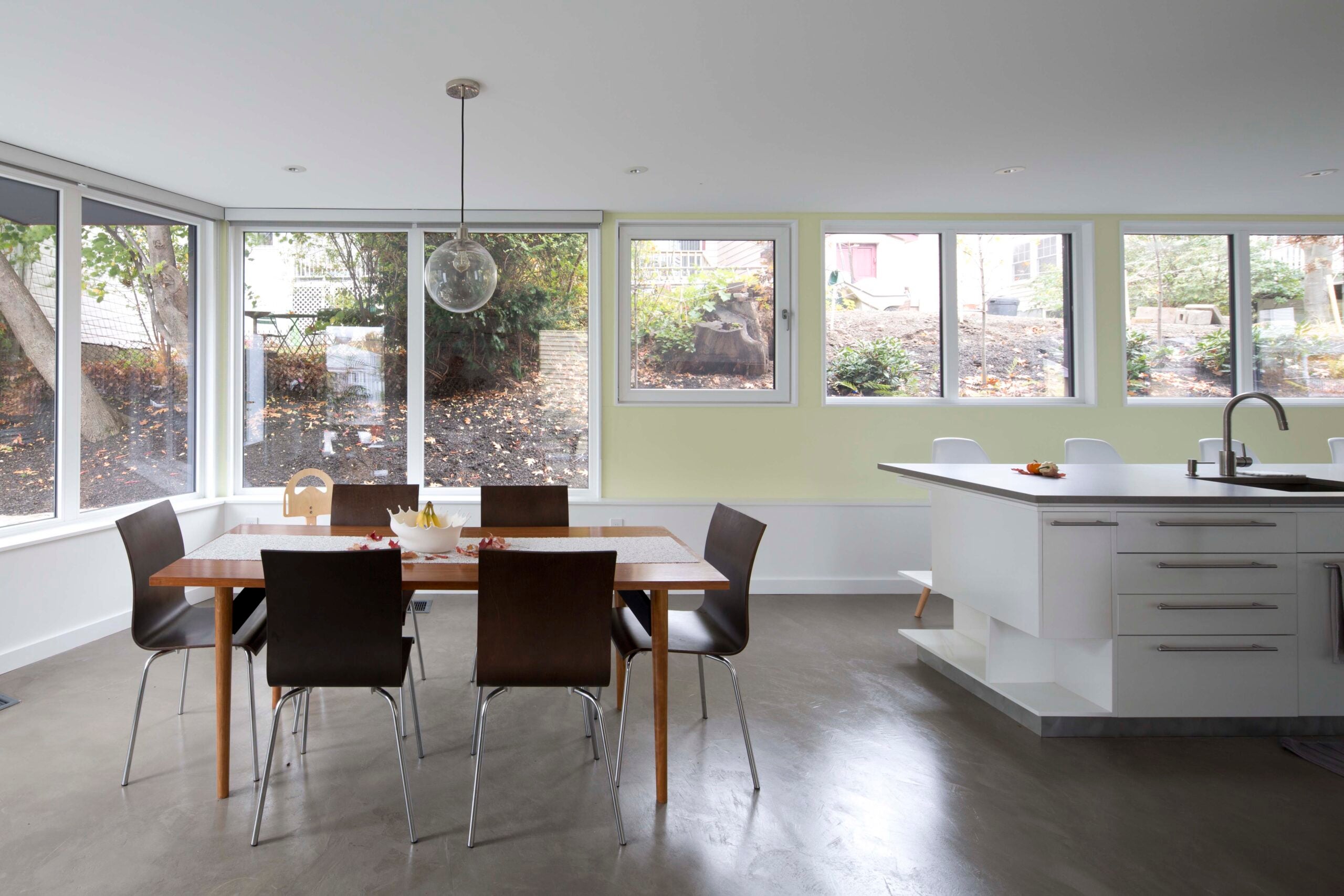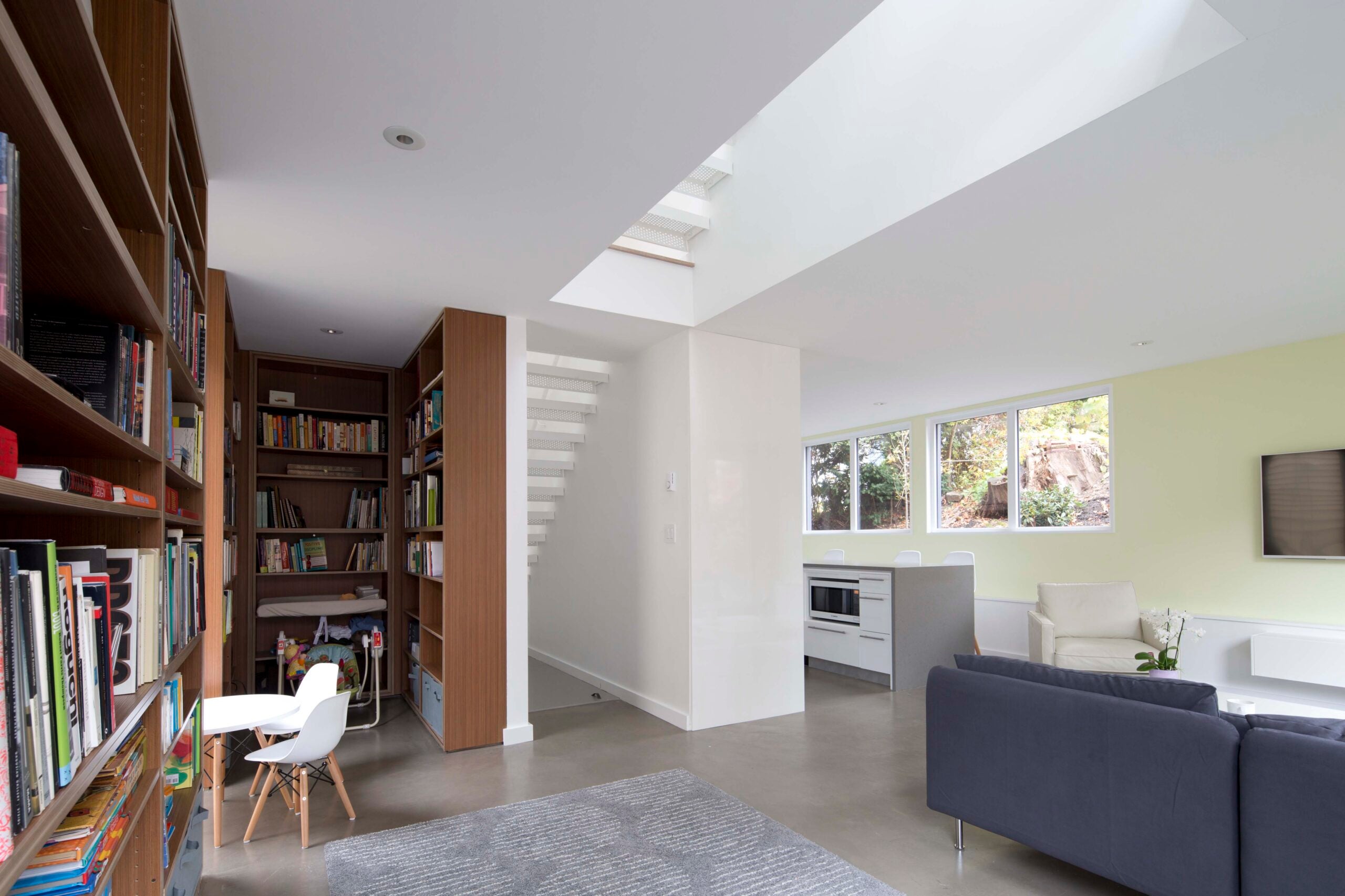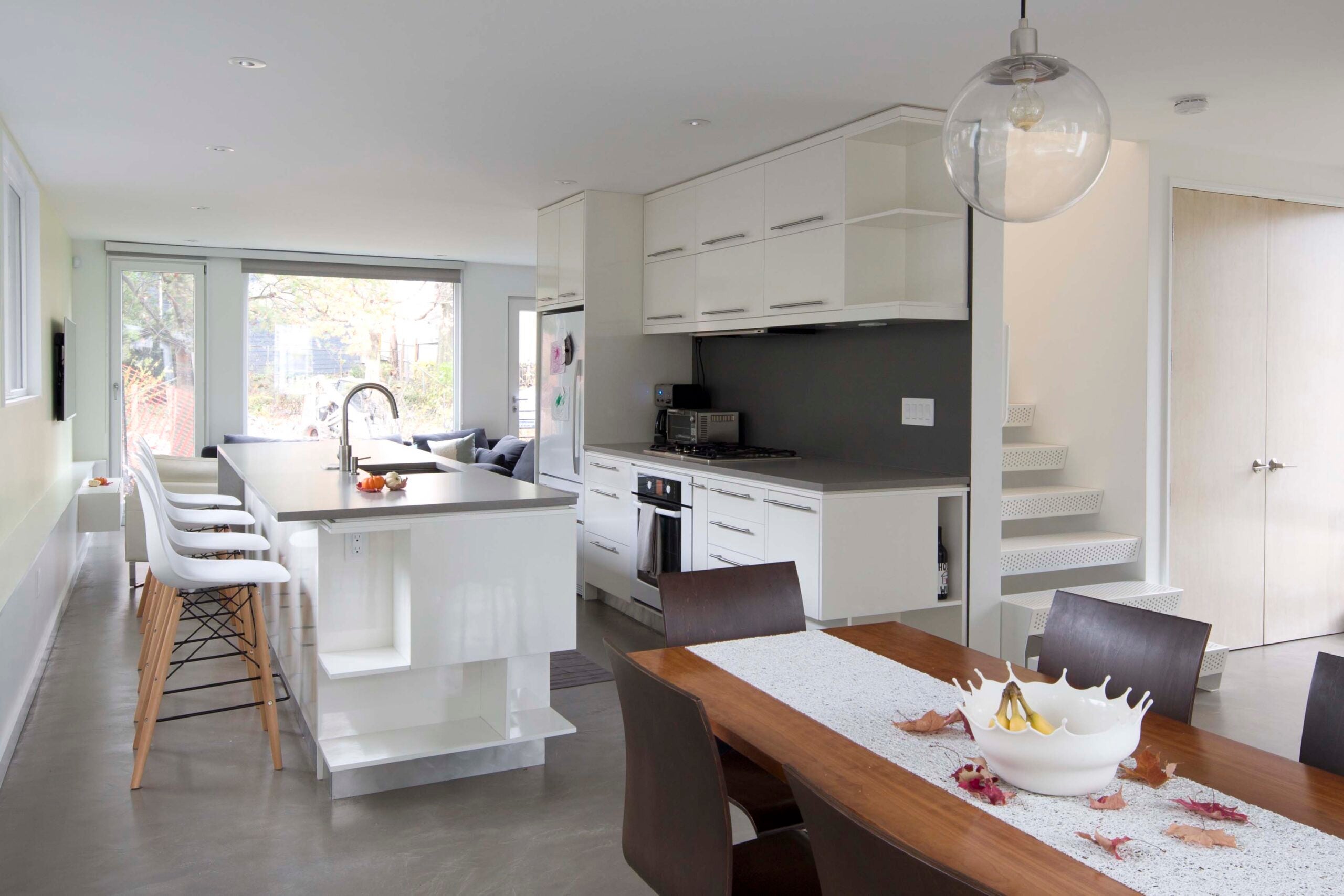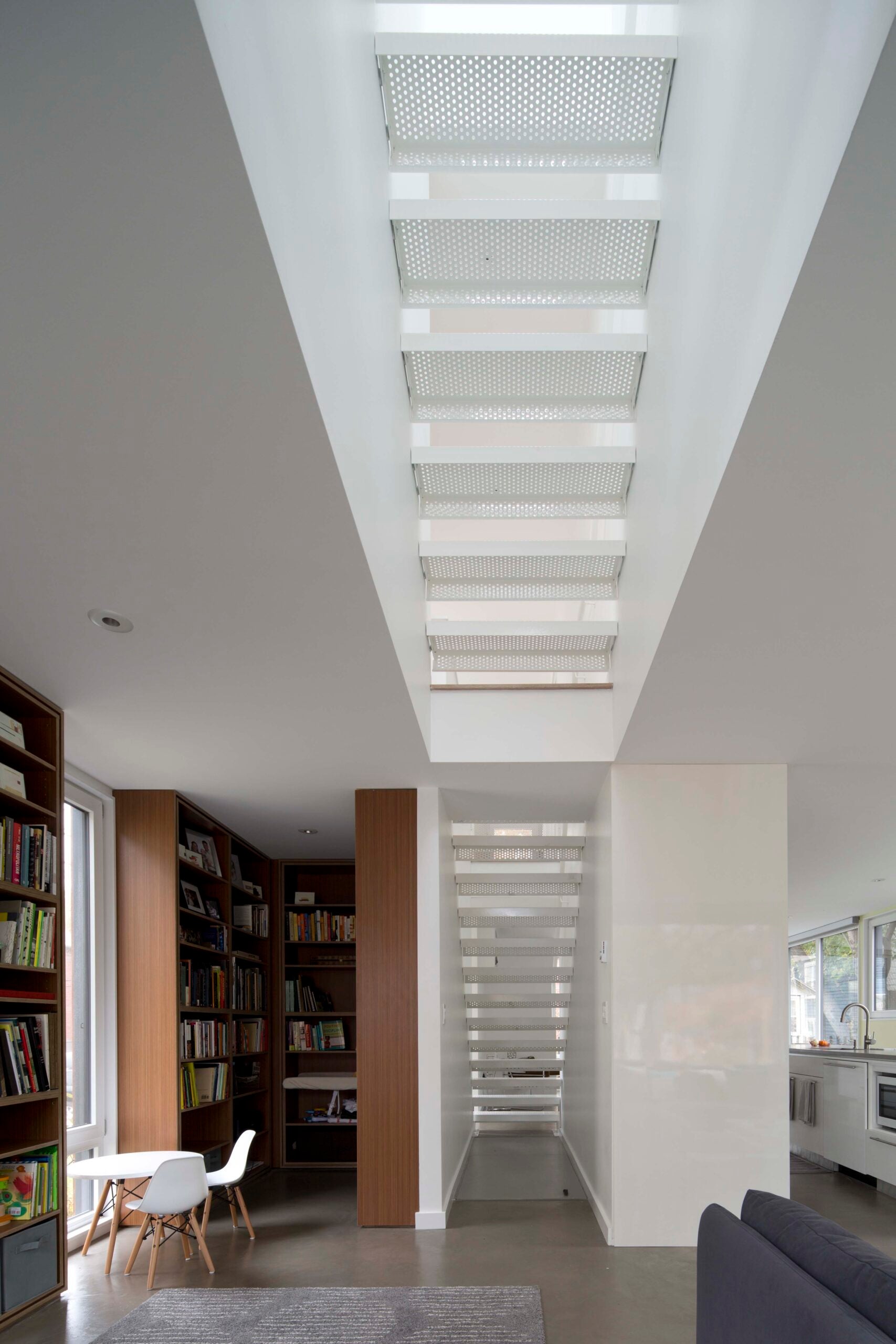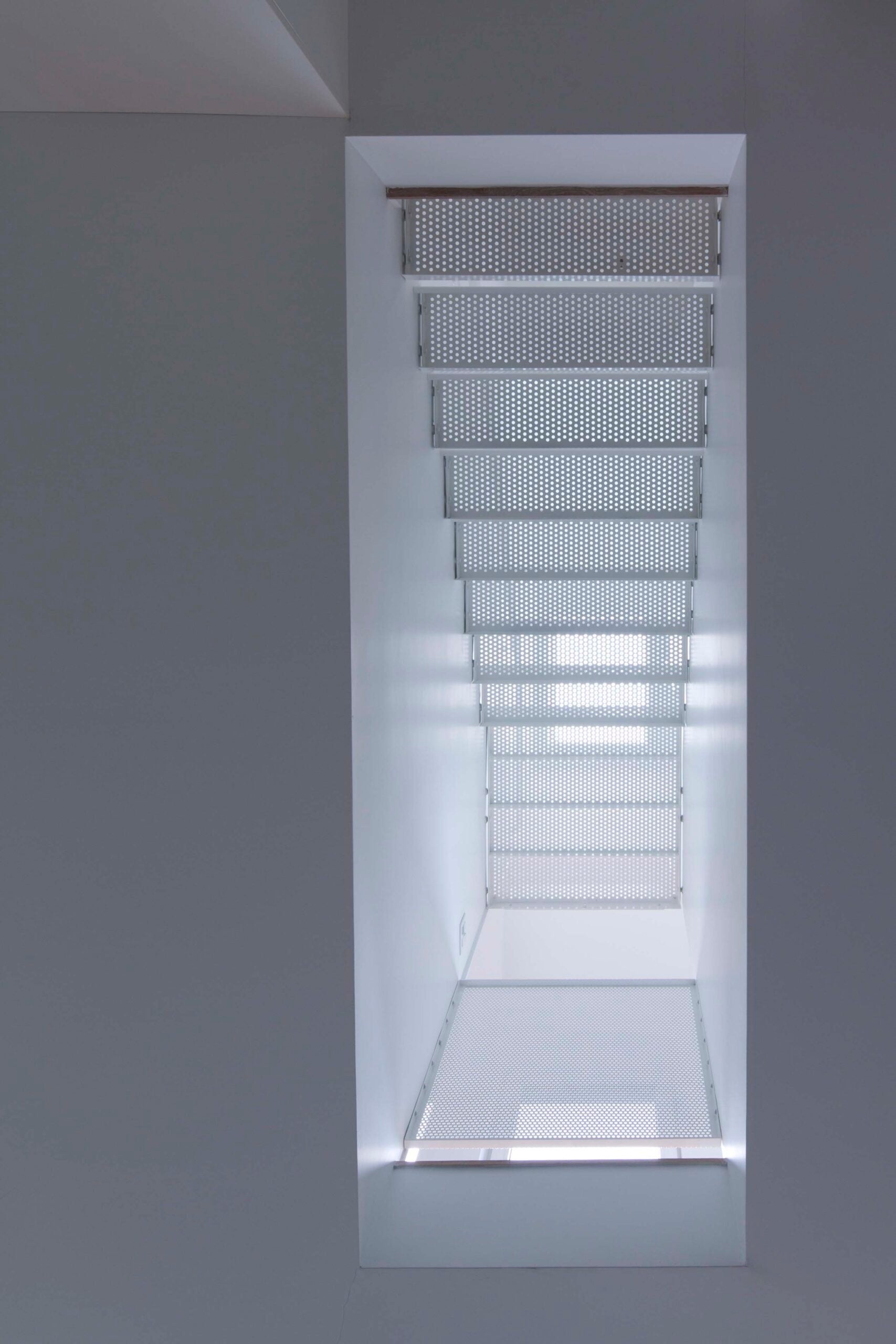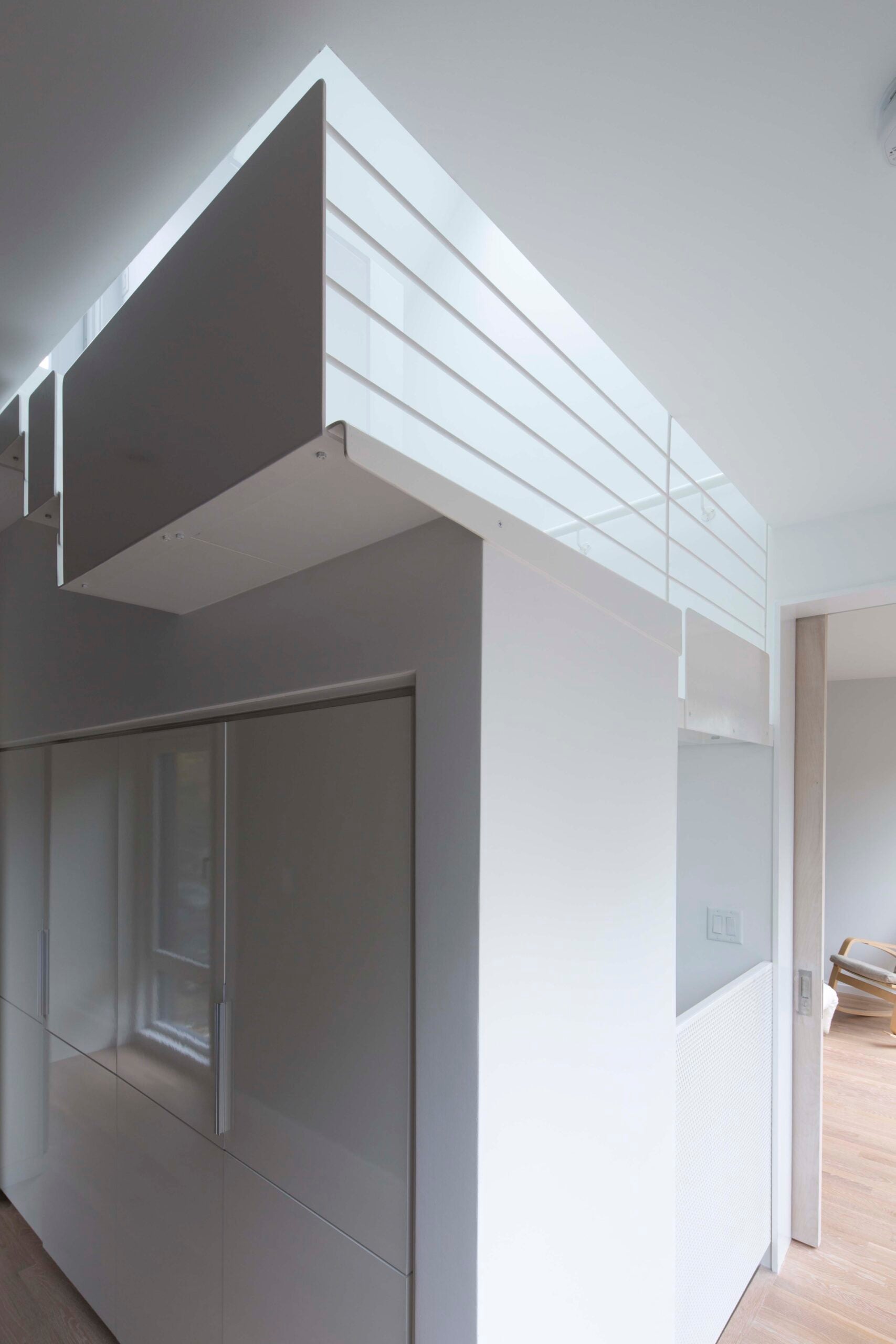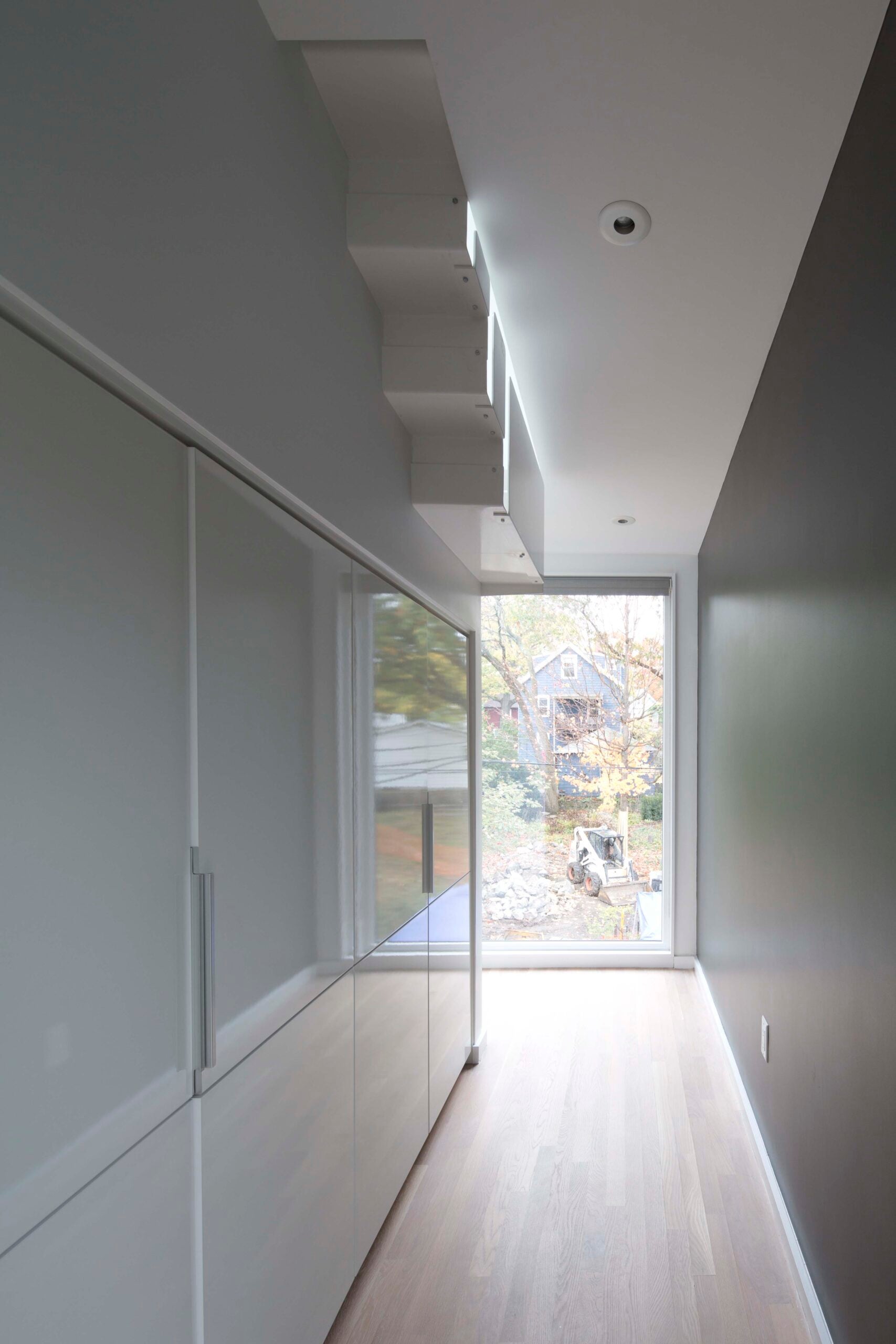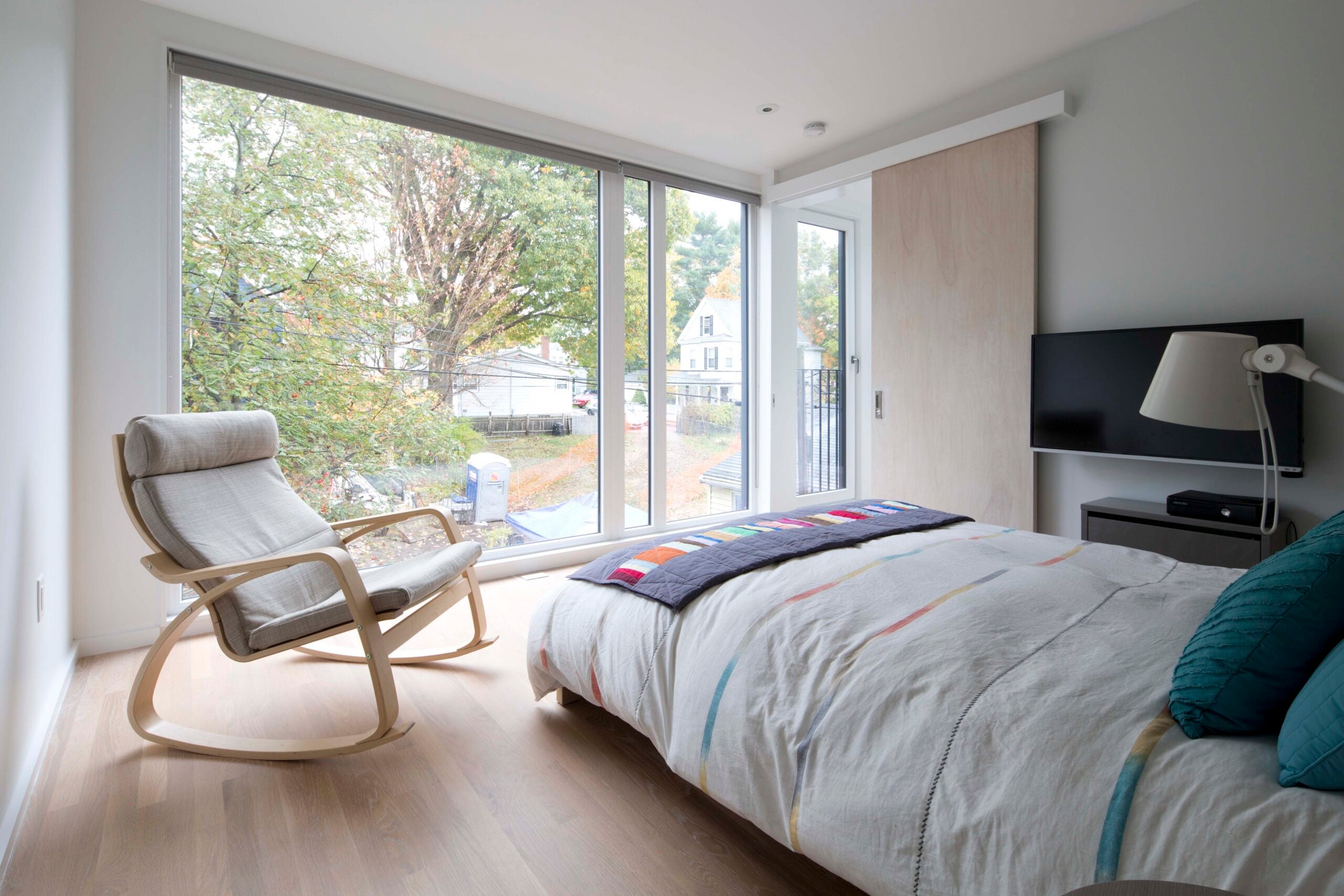 So they put their new knowledge of building green into their own home, which began construction in November 2013 and continued through August 2014.
Throughout the process, Barraza noted, she and her husband worked with the neighbors to make sure they were okay with their unique home design.
"We wanted to be in the city,'' Barraza said. "We hardly ever see modern buildings in the urban fabric and we didn't want to move to the vast land in the suburbs for this to happen.''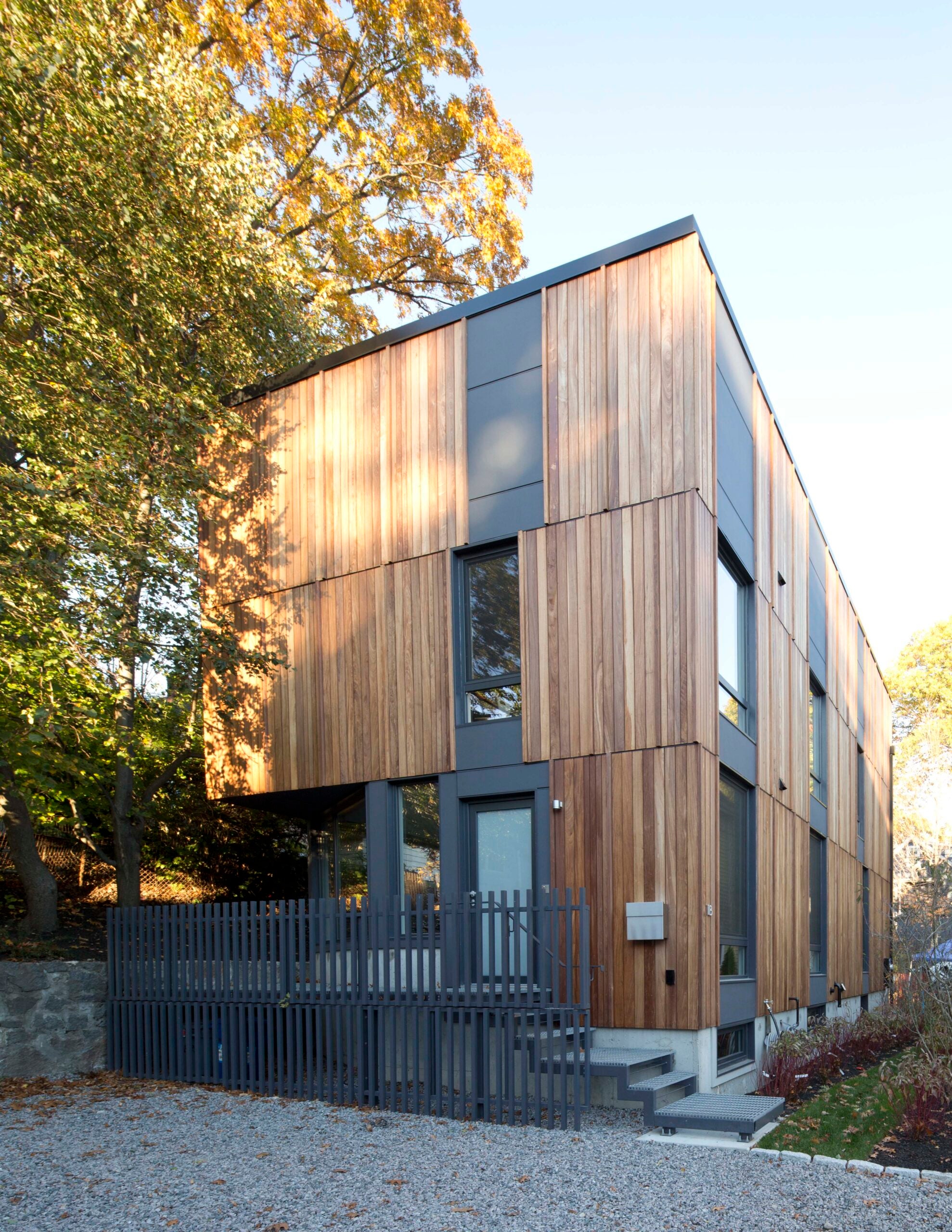 For the home's exterior, they used sustainable wood planks from a wood management forest, which makes it stand out from other homes in the neighborhood.
In the interior, they wanted an open living space on the first floor. Barraza said it was "so we can have conversations centered from kitchen. We wanted to have a space that wasn't separate from the play room.'' They wanted their kids to be engaged too, as they have a four-year-old and a baby that was born the same month the home was finished.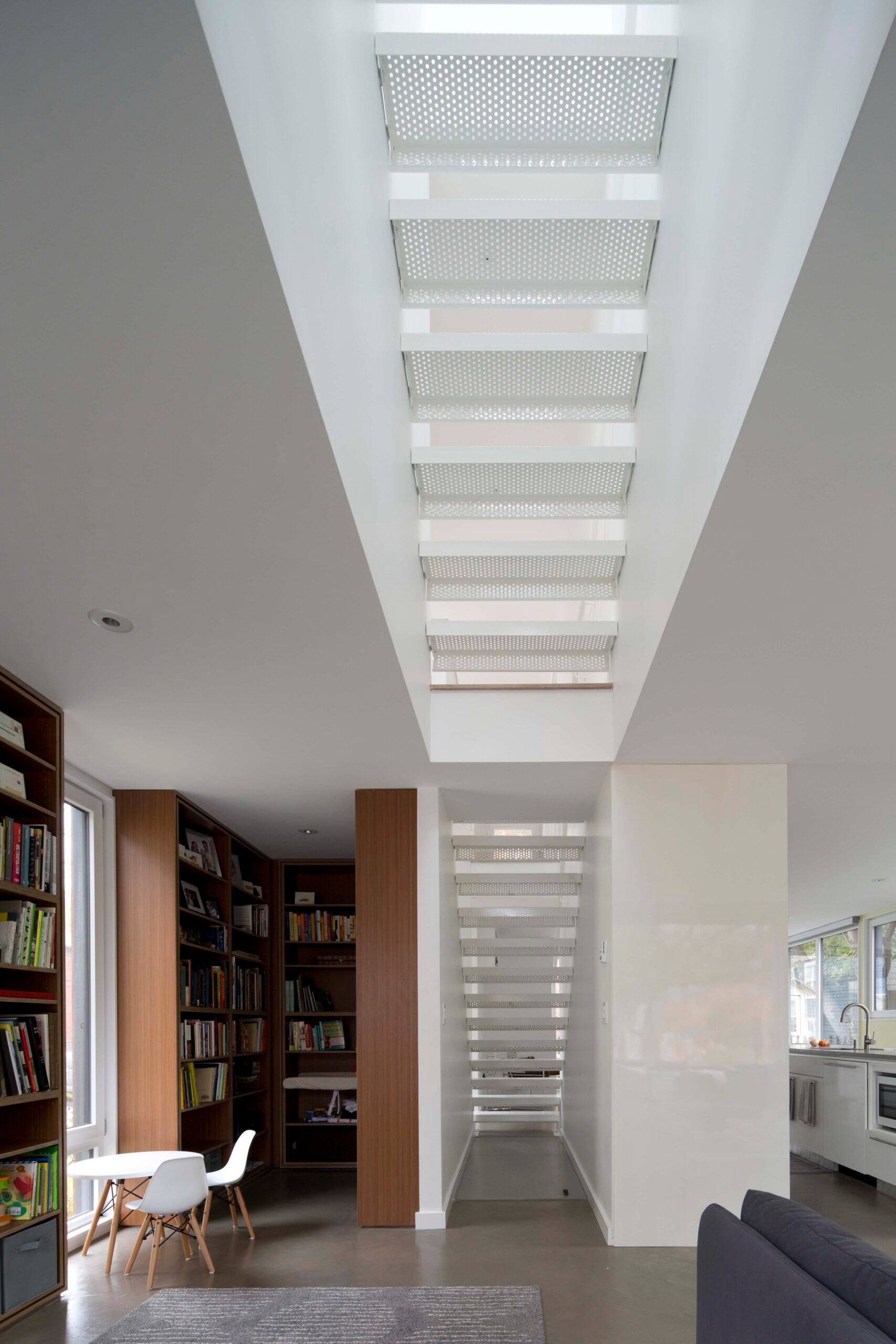 "We wanted unique features,'' she said. Their stairwell was constructed out of metal from a manufacturing company in Dorchester, Trimount Ironworks, and they have a third floor roof deck.
The home also has an Energy Star certification, as they used a unique system for heating and cooling, foam insulation underneath the floors in the basement, and very airtight insulation throughout the house.
"When we didn't win the competition with the city, we thought maybe it was time to do something and make a greater impact in Roslindale,'' Barraza said. "We started seeing our neighborhood going though a change and wanting something different. There was an interest in energy-efficient modern aesthetic.''