Real Estate News
Office of Housing Stability to help people keep the homes they have
The Office of Housing Stability will work with landlords and residents to keep people from being priced out of their neighborhoods.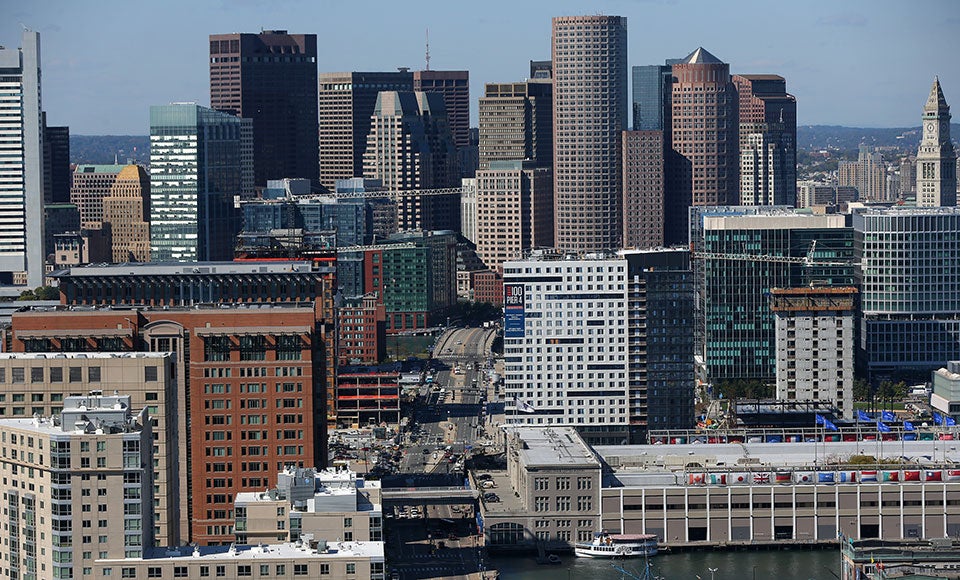 In 2015, the City of Boston permitted more affordable housing than ever before in the its history, putting Boston ahead of the pace needed to meet Mayor Marty Walsh's goal of 6,500 new affordable units by 2030.
In Walsh's 2016 State of the City address Tuesday night, he announced a new Office of Housing Stability, shifting the focus from building new units to keeping people in the homes they have now.
"We should help people stay in their communities,'' Walsh said. "Tonight, I can announce a new Office of Housing Stability, to do just that. It's going to develop resources for tenants, incentives for landlords who do the right thing, and partnerships with developers to keep more of our housing stock affordable.''
Sheila Dillon, the mayor's chief of housing, said the city currently provides numerous housing services to citizens, but the efforts are split up among a variety of offices.
"The mayor felt that the services were too fragmented and not robust enough,'' Dillon said. "So we are creating this office which will take the efforts of multiple departments and hire a new deputy director and provide additional staff and really take this issue head on.''
She said the office plans to tackle issues ranging from case management to eviction prevention to working with management companies and nonprofits. One of the new office's goals is to keep Bostonians in the neighborhoods and buildings they are living in right now to avoid displacement over rising rents or a condo conversion.
"We have to do multiple things,'' Dillon said. "We need to build additional affordable housing in every neighborhood and work hard to increase inventory. In addition to that and making sure people in every neighborhood have access to home repair and accessibility features.''
She said the city wants renters to be able to say in their current apartments, but if that's impossible the new office wants to make sure that it can find the renter another apartment within their neighborhood.
Tom Callahan, the executive director of the Massachusetts Affordable Housing Alliance, said the announcement of this new office shows Mayor Walsh is committed to fixing the current housing affordability crisis.
Callahan noted that the alliance offers similar tips and resources for low-to-moderate-income homebuyers who are purchasing multifamily homes, in turn becoming landlords themselves.
"A good tenant, even if you aren't getting top dollar, is more valuable than squeezing every last penny that you possibly can,'' Callahan added. "The lack of turnover can add to profitability as much as trying to jack up rents.''
Callahan hopes the city's new office can help landlords and tenants work together.
"The [Office of Housing Stability] concept itself is a very good one to help anti-displacement efforts,'' Callahan said. "I think the challenge with that announcement and with all the housing stuff is a resource question. Having an office is great, but the city has to continue to find resources to deal with the crisis because unfortunately most of these things don't get solved without money.''
Dillon said that the office already has some funding and that once it gets a director it will not have to wait to be in the city's budget – she is hoping work starts soon.
"It's part of our continuum,'' Dillon said. "We are really trying to make sure everyone in Boston has a safe and affordable place to live and this is just another tool.''
Related: These are the 7 biggest rental apartment developments completed in 2015
The 7 largest Boston rental developments completed in 2015