Real Estate News
Boston gentrification over the past 15 years, in one map
Gentrification can be tough to define, but this map relies on home values and other metrics.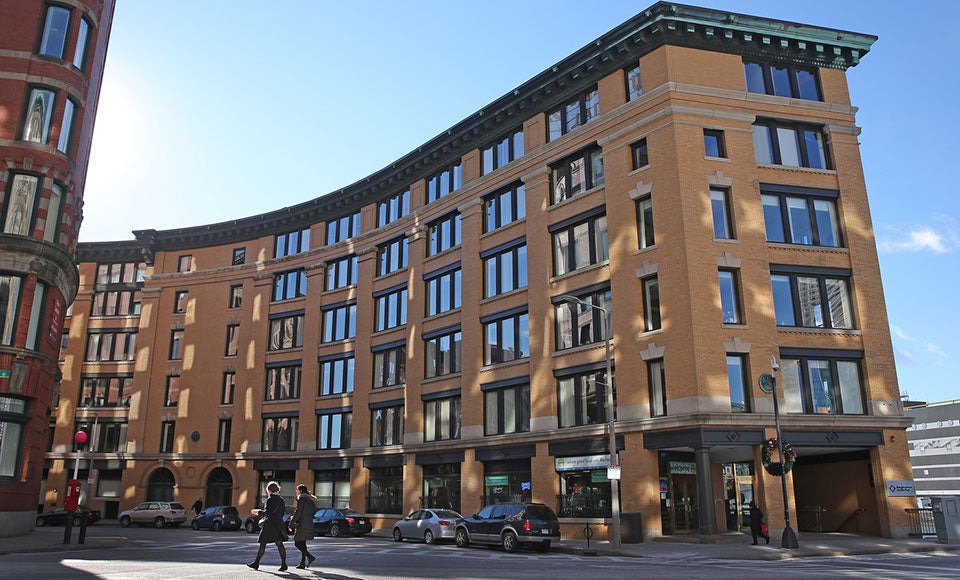 Over the past few years, gentrification has become a reality for many of Boston's neighborhoods. However, the exact definition of "gentrification'' is so slippery it's not always clear exactly where it's happening.
In general, gentrification happens in affordable, working class neighborhoods, like East Boston, South Boston, and parts of Dorchester, when they start to attract people with higher median incomes and more education.
In turn, rents and home prices increase, forcing out (in the worst-case version of the process) many low-income families.
A Governing magazine report, published in February 2015 and recently highlighted by Curbed Boston, sheds some light on the specifics of gentrification's creep through Boston. The magazine looked at census data to discover what tracts (basically smaller, more specific neighborhoods) in Boston have gentrified over the course of 2000 to 2015.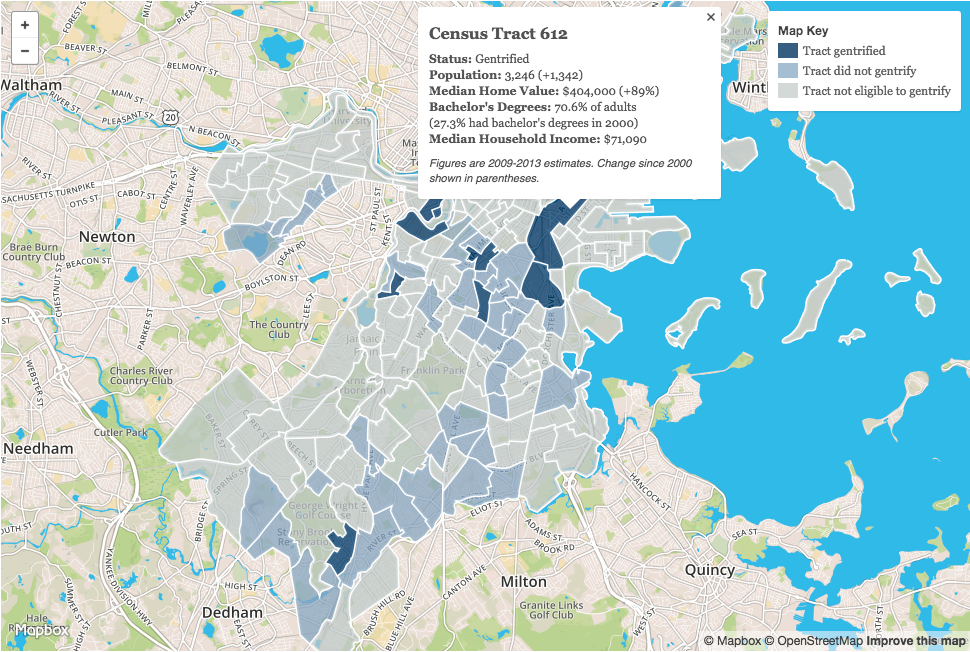 Governing decided to first find the tracts that had a median home value and a median household income both in the bottom 40th percentile of all tracts in the city in 2000.
Then, to see if those tracts had in fact gentrified, Governing looked at the present data to determine the inflation-adjusted median home values and the percentage of adults with bachelors' degrees.
To be considered gentrified, the tract must have made its way to the top third of neighborhoods in terms of home value by 2015.
In Boston, 21.1 percent of the tracts which were eligible to gentrify did so, which is quite a bit lower than other large cities, like Portland, Oregon (58.1 percent) and Washington, D.C. (51.9 percent).
Some of the neighborhoods that did gentrify saw home prices rise over 50 percent between 2000 and 2015.
In the Fort Point/South Boston area (tract 612), home prices rose 89 percent, the population just about doubled, and the percentage of adults with bachelors degrees increased from around 30 percent to 70 percent.
One tract overlaying the Fenway area saw home prices rise 65 percent between 2000 and 2015. Another, smaller tract bounded by Jersey Street, Peterborough Street and Park Drive saw the median value rise 112 percent to $384,100.
From 1990 to 2000, by contrast, only 6.7 percent of Boston's eligible tracts gentrified.
You can look at Governing's interactive map to see which neighborhoods gentrified in Boston and how much home values went up.