Real Estate News
385-square-foot 'urban housing unit' will be on display at City Hall Plaza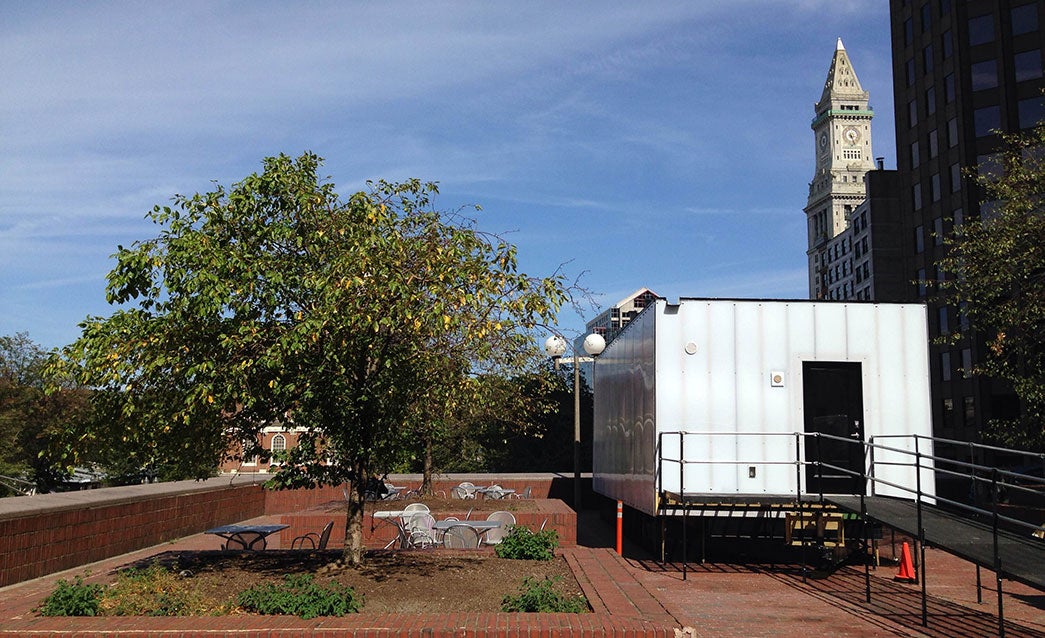 In March, Mayor Marty Walsh's Housing Innovation Lab announced it would launch four new pilot programs to help create and sustain middle-income housing in Boston. One of them was called "Compact Living," a program that had the goal of creating more "innovation units," which have lower square-foot minimums than are currently mandated by the city.
The first result of that program is uhü — or urban housing unit — a 385-square-foot model innovation unit currently on display at City Hall Plaza. It is set to travel around to a total of eight different Boston neighborhoods over the next few months.
Uhü is a standalone example of the kind of tiny apartments that could one day be in a building full of tiny apartments stacked together. This unit has separate spaces for sleeping, bathing, storage, and entertaining, and is built so that up to four of them could be stacked on top of each other.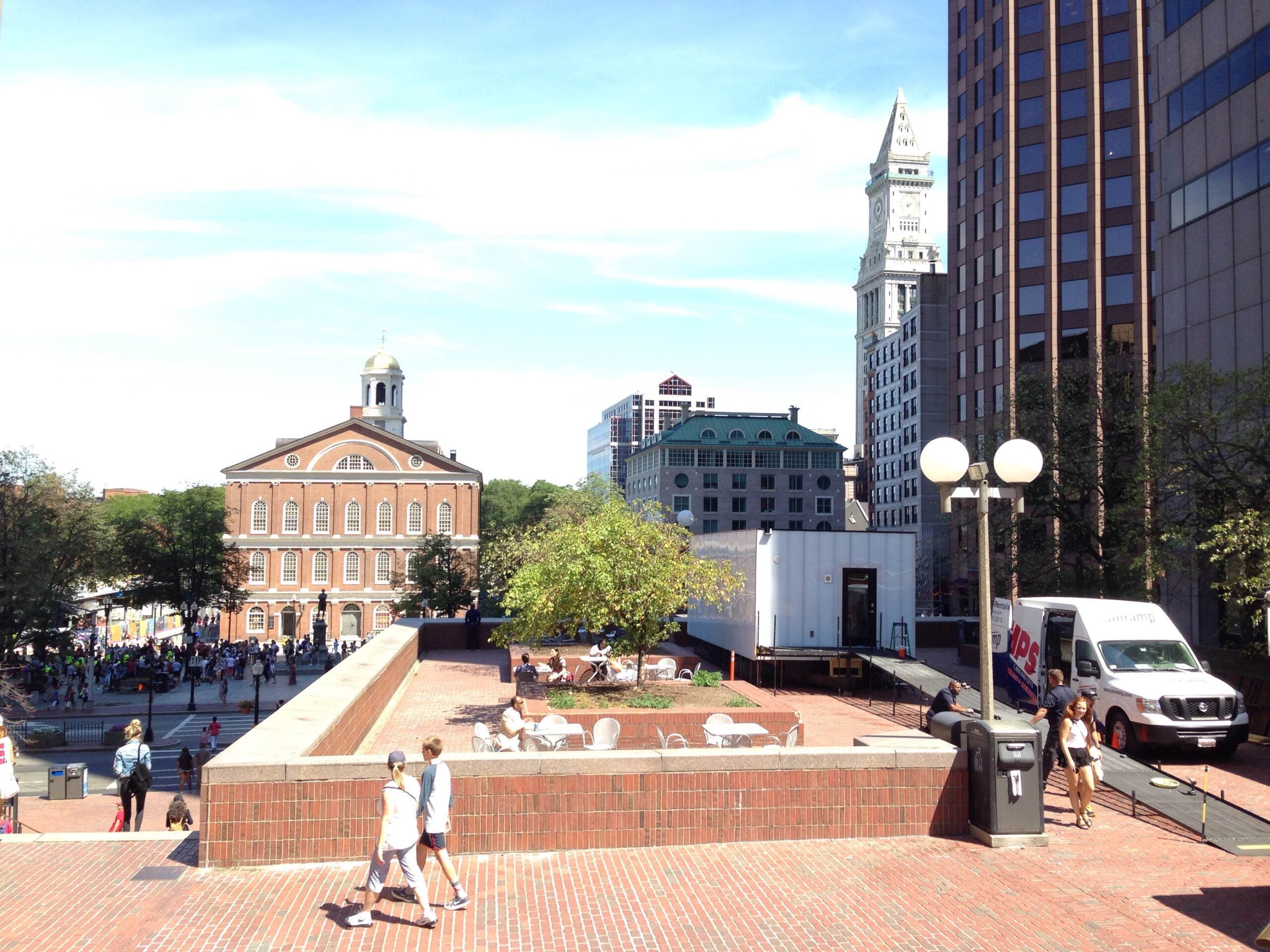 Why so tiny?
Currently, the smallest unit allowed for construction in the city is 450 square feet. Addison Godine wants to change that.
The City of Boston chose Godine, who had been building tiny houses for Getaway, a startup that provides minuscule cabins for minimalist vacationers, to build an example of a small but functional living space.
"The city wanted to start a conversation about compact living and housing in general in the city because of the housing crunch," Godine said while sitting in the unit in City Hall Plaza. "They approached me about making a showpiece to basically show what an interior of a small apartment would be like."
Working with the Housing Innovation Lab and the Boston Society of Architects, Godine wanted to build a small apartment that would show small living is possible and even comfortable.
"We wanted to make an apartment that was comfortable to show that 385 square feet can be quite livable," he said. "We are interested in doing this to show even smaller units would be a feasible option going forward."
How do you build one tiny unit?
Once Godine and his team had a plan for what he wanted, he needed to find a way to build just one apartment. He looked to nearby Marshfield, where Mod-Tech Homes helps people design custom homes and then builds them off site.
"They are an established modular homebuilder in Massachusetts," Godine said. "So it seemed great to work with local company with knowledge of the prefabrication industry."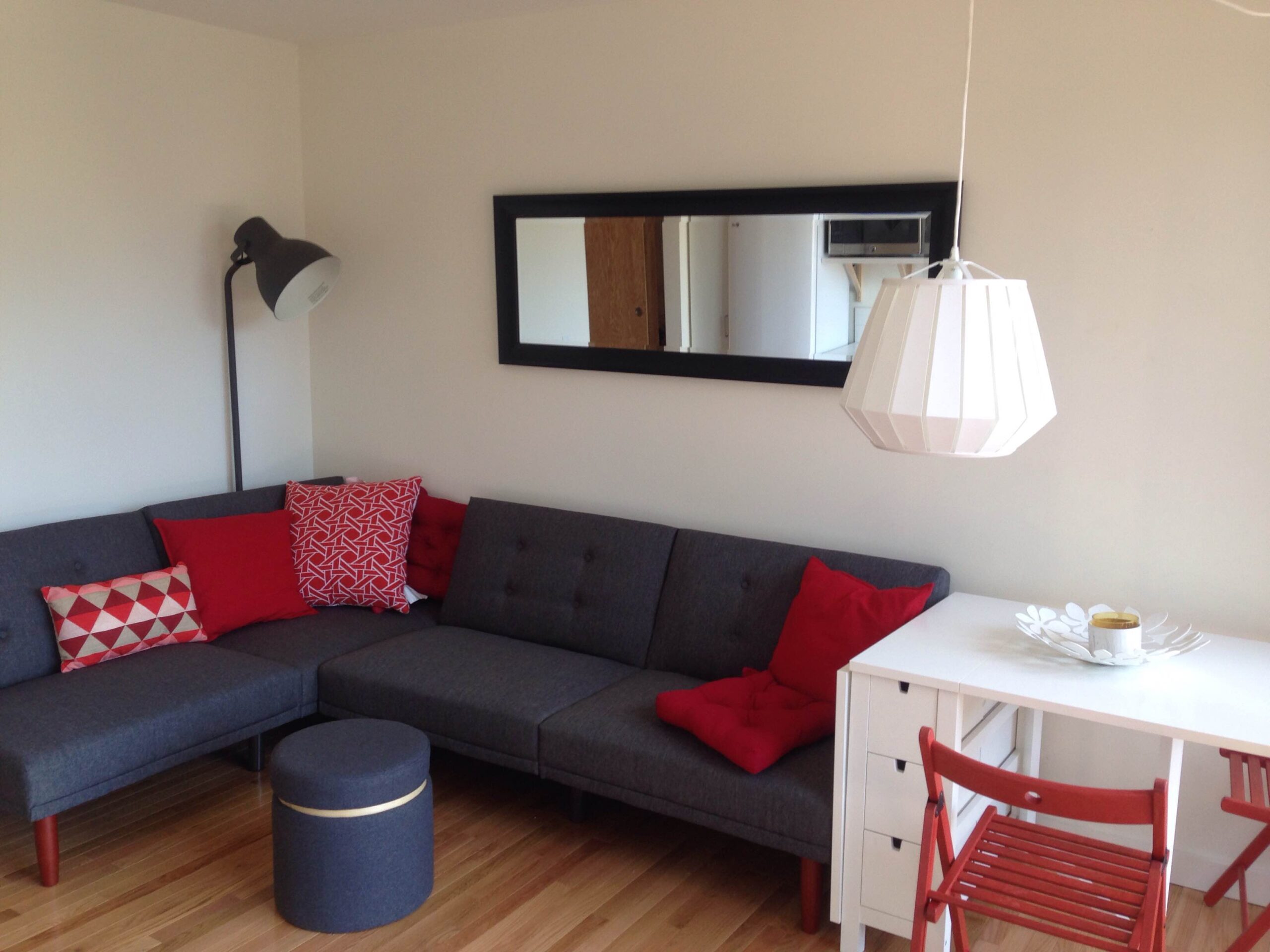 Francine Townsend founded Mod-Tech about 15 years ago in Marshfield with her husband, Paul Townsend, as the project manager.
"Mod-Tech homes builds complete new homes for customers who own land or want to tear town [their current home]," Francine Townsend said. "The company is devoted to building new houses only using modular methods. We build to the customer's exact needs and pace."
Mod-Tech has a design center in Marshfield where it determines the customer's desires and needs. After the initial research, the Townsends contract the work out to a factory somewhere in the area. Once completed, the home, or in this case apartment, is sent back to Marshfield where the final touches are put on. Then it is shipped to the home's permanent location.
See the innovation unit under construction:
Mod-Tech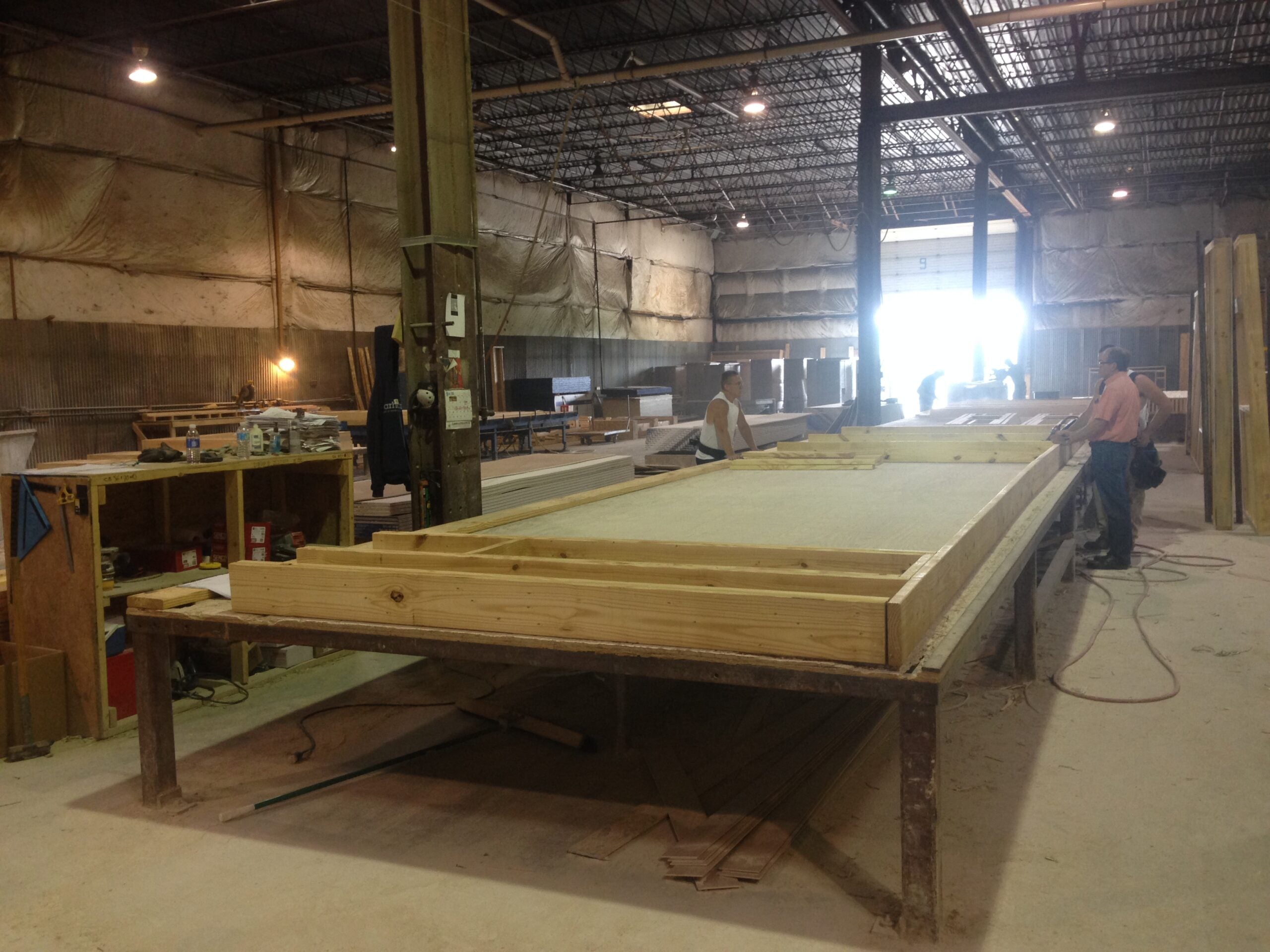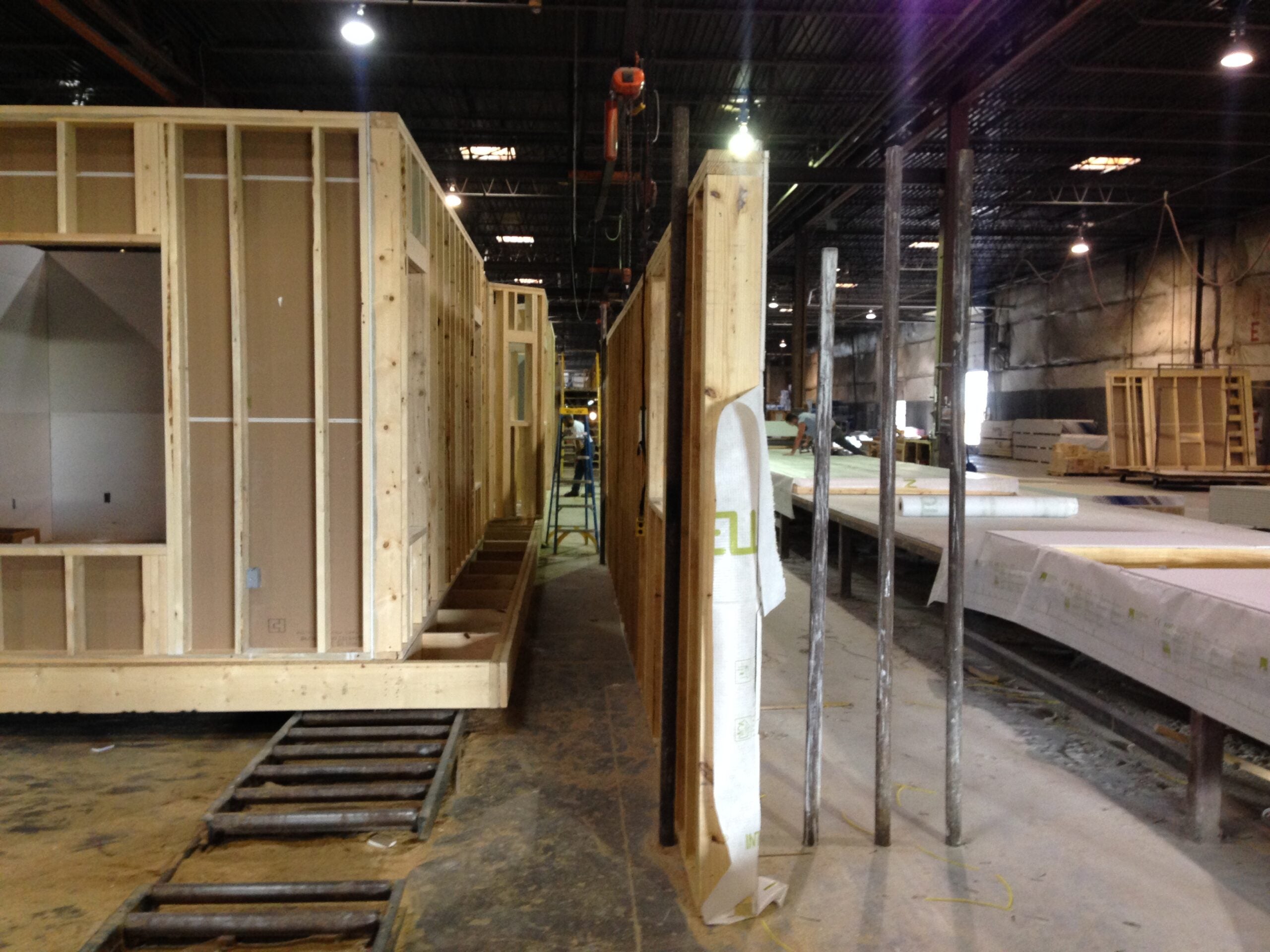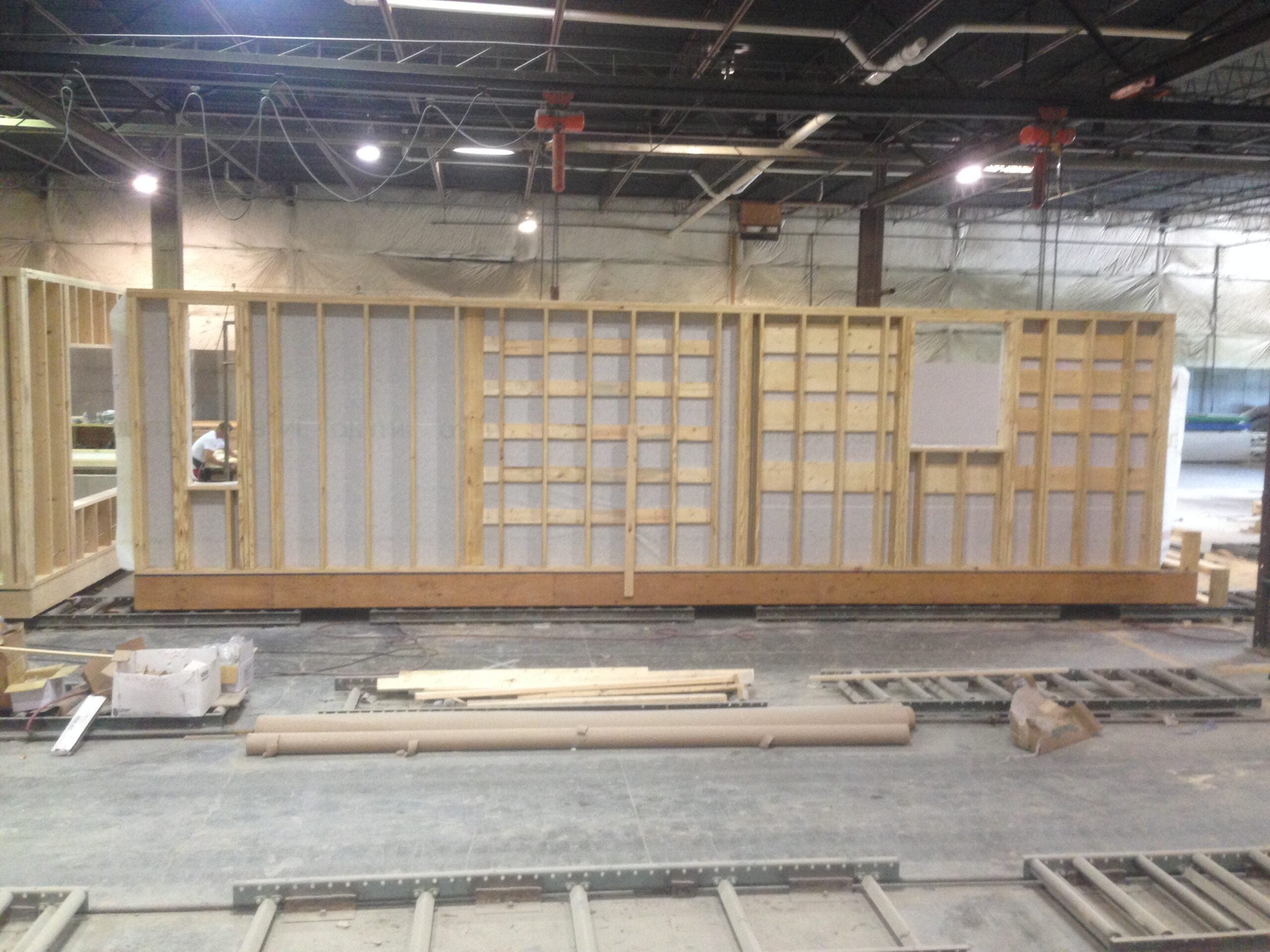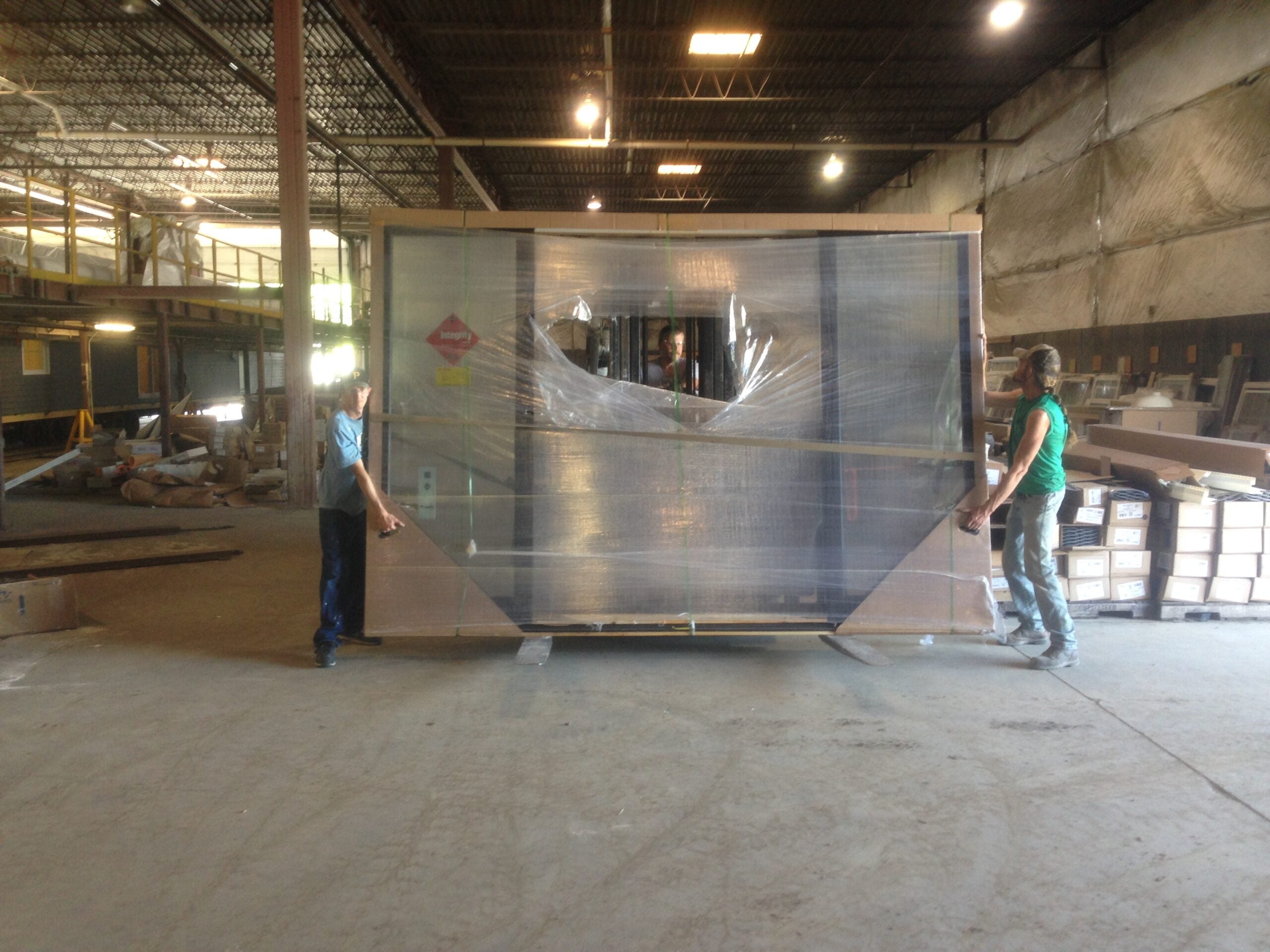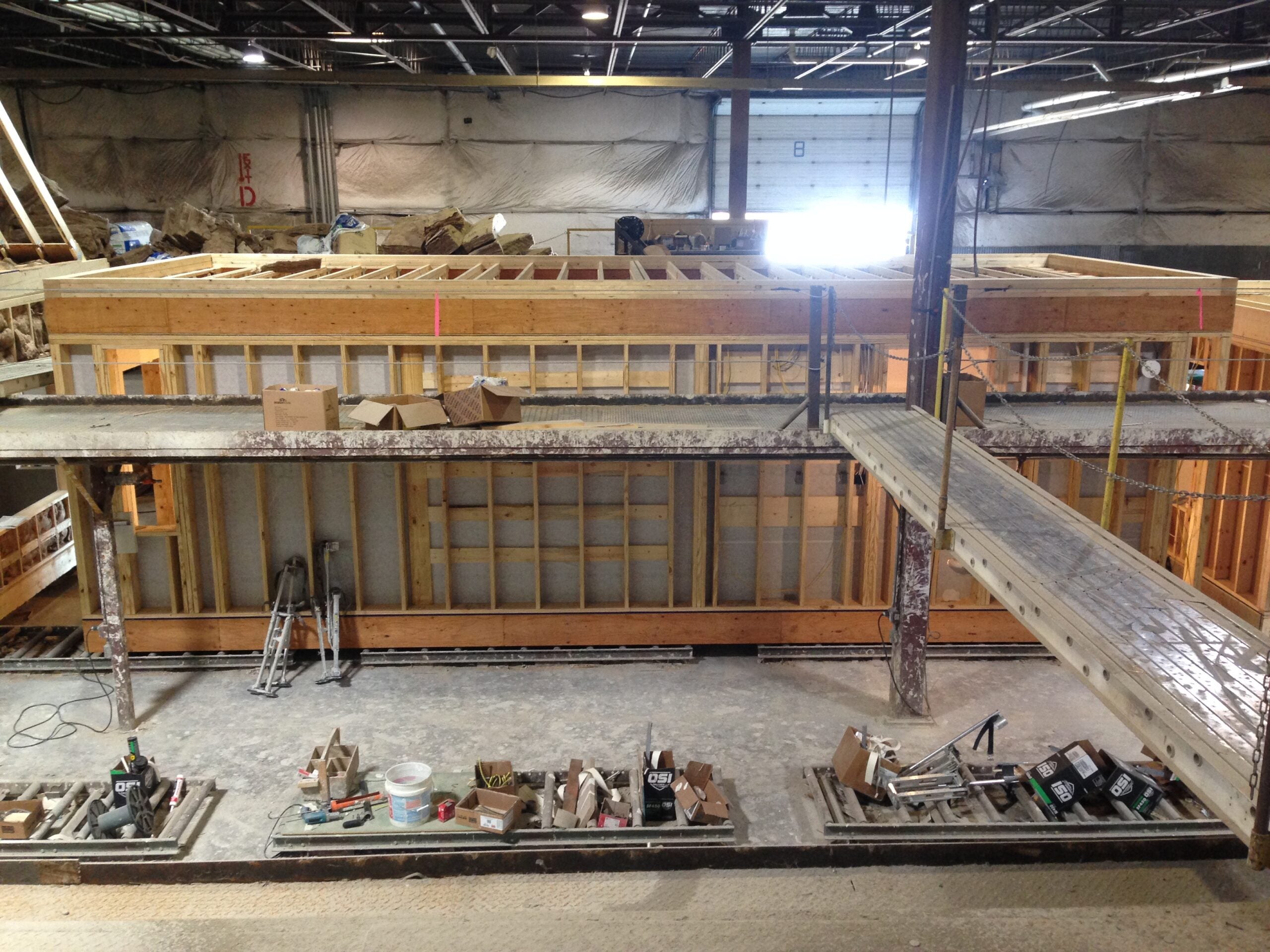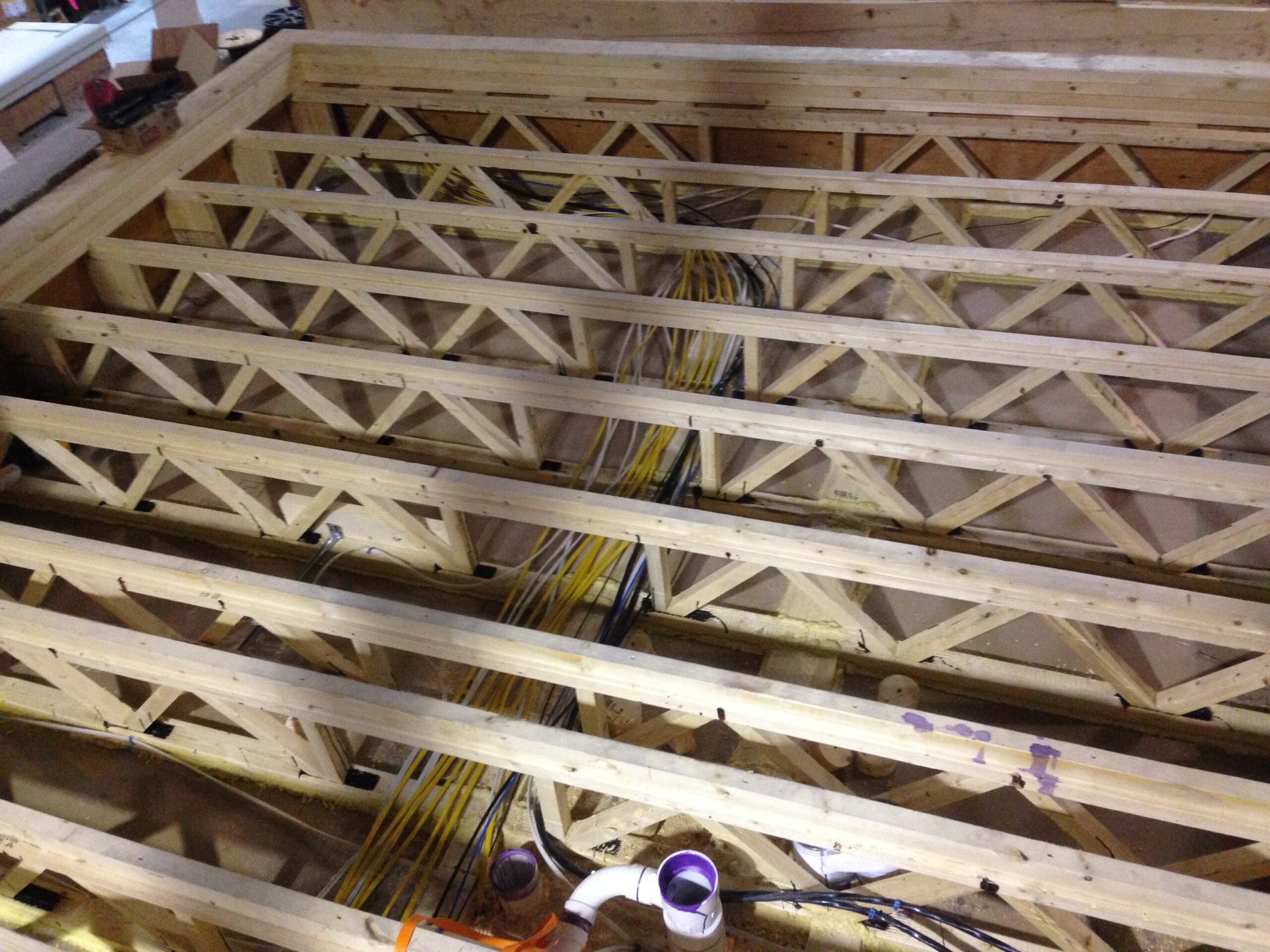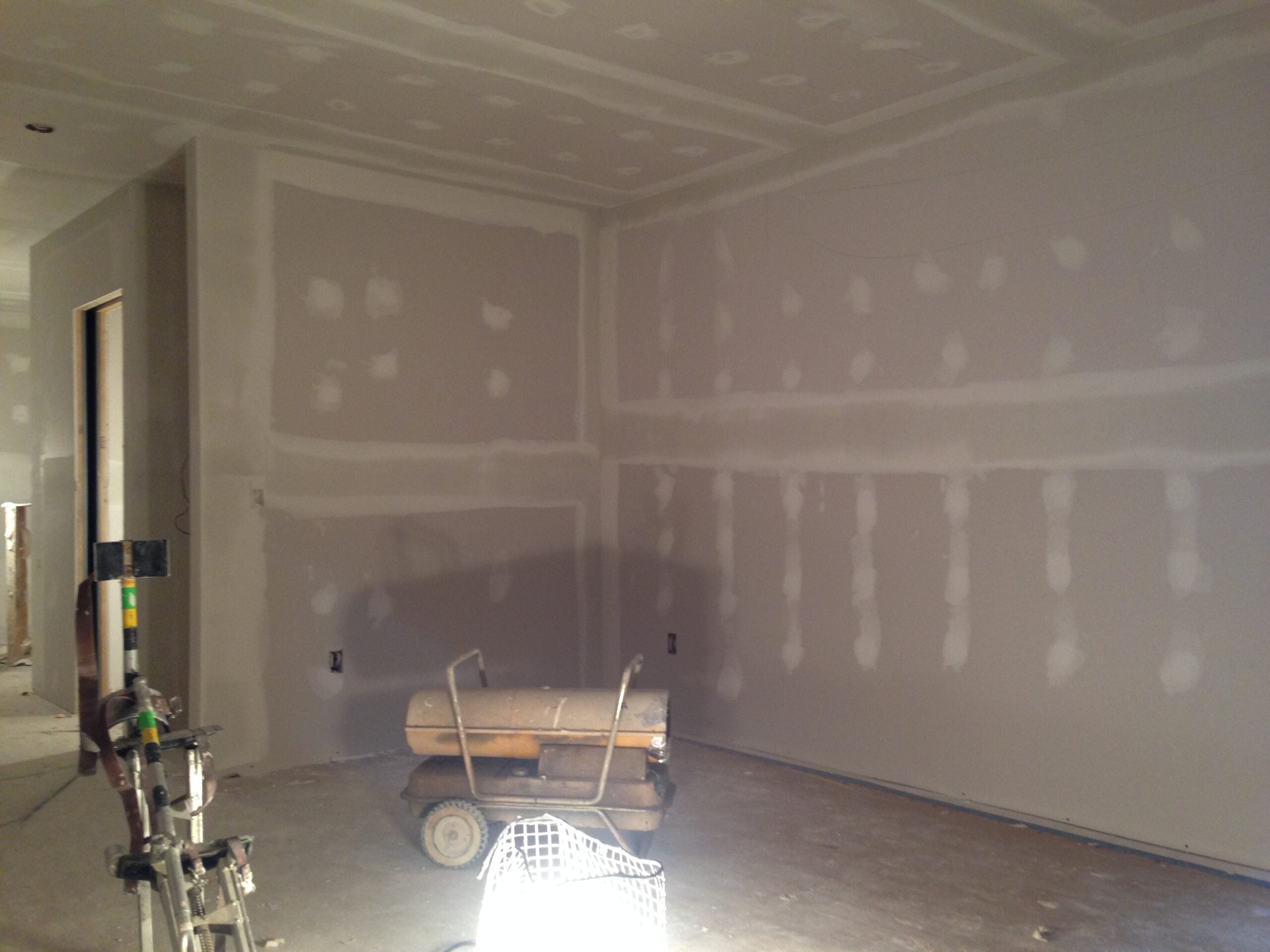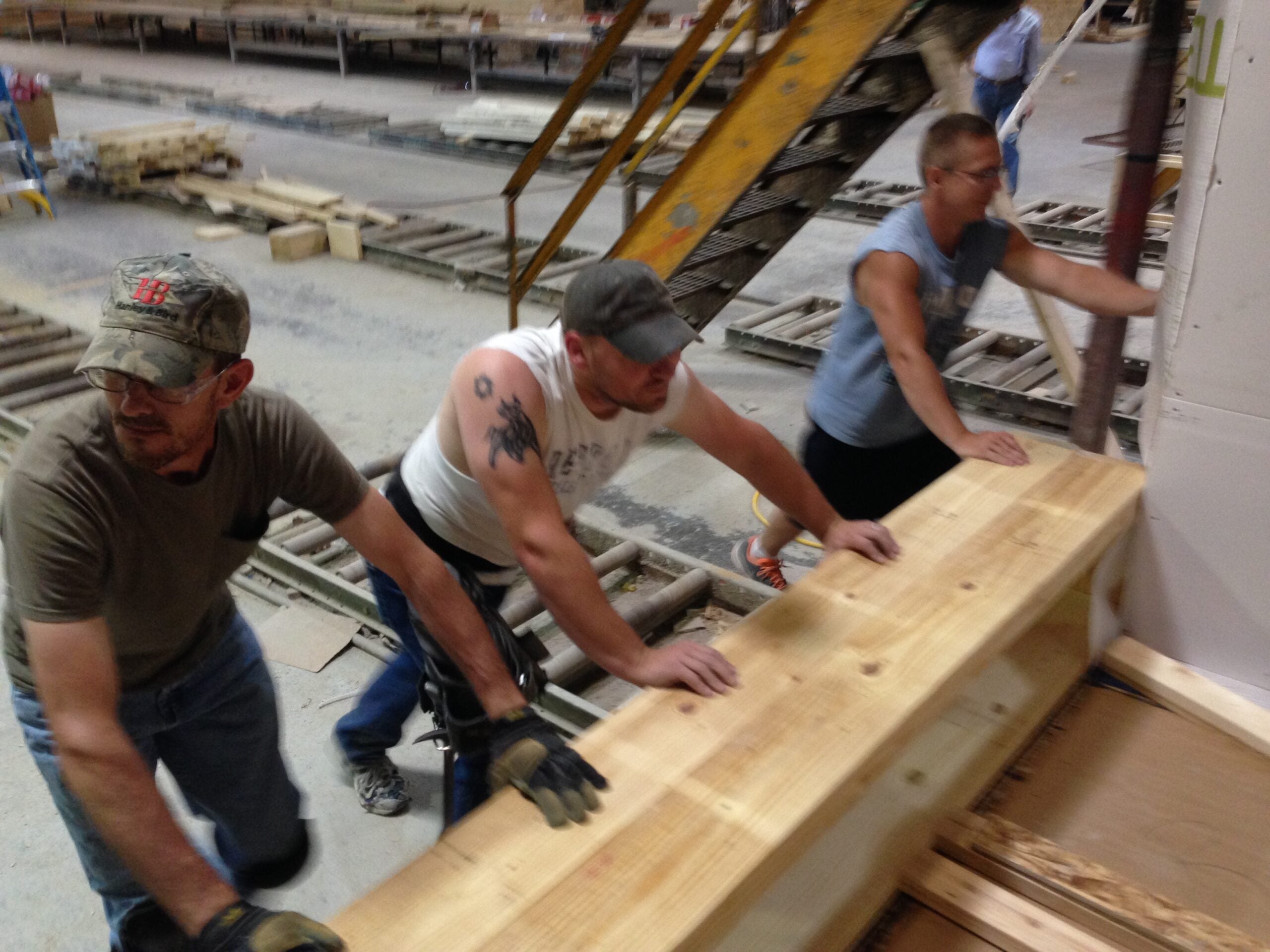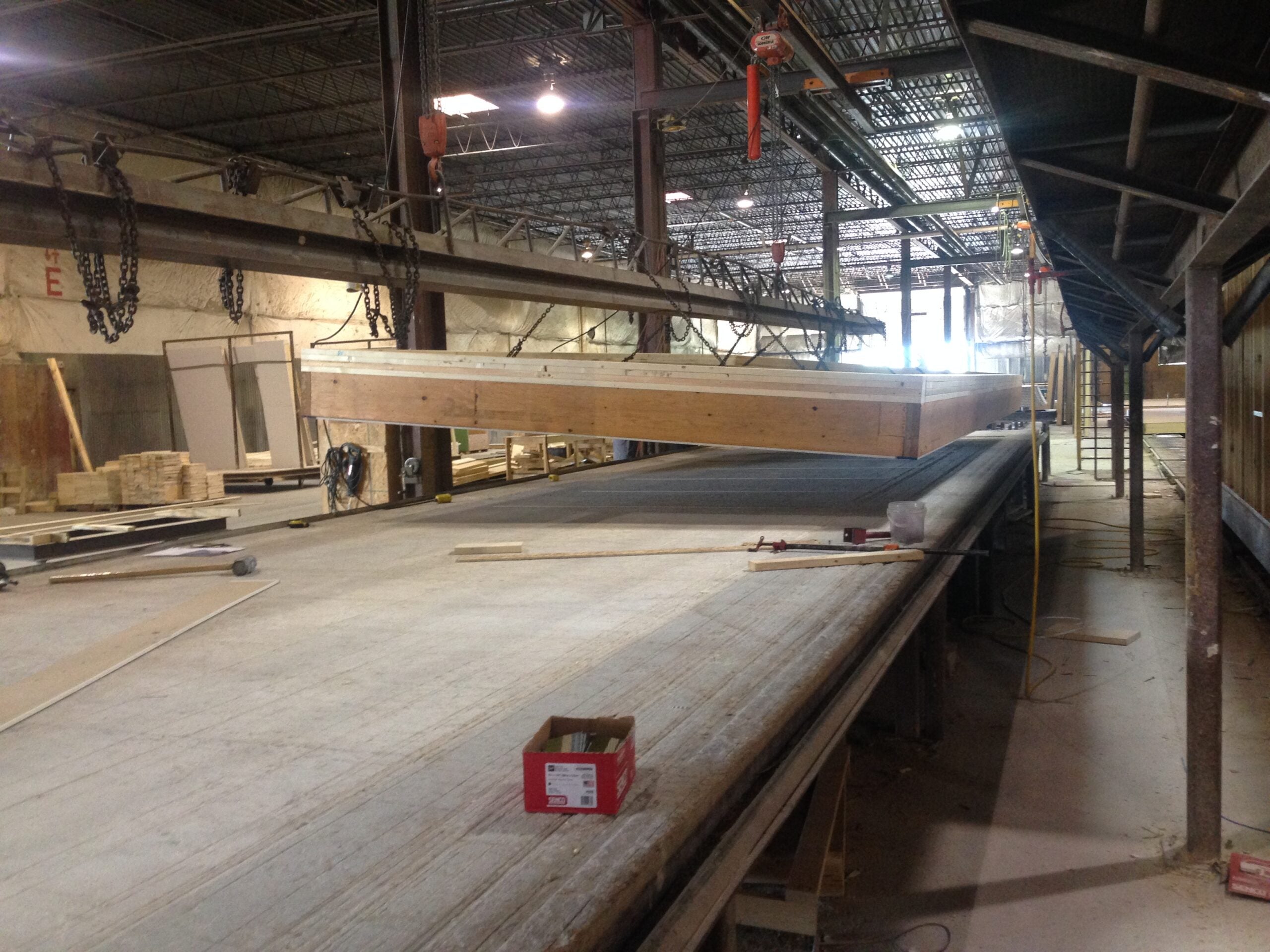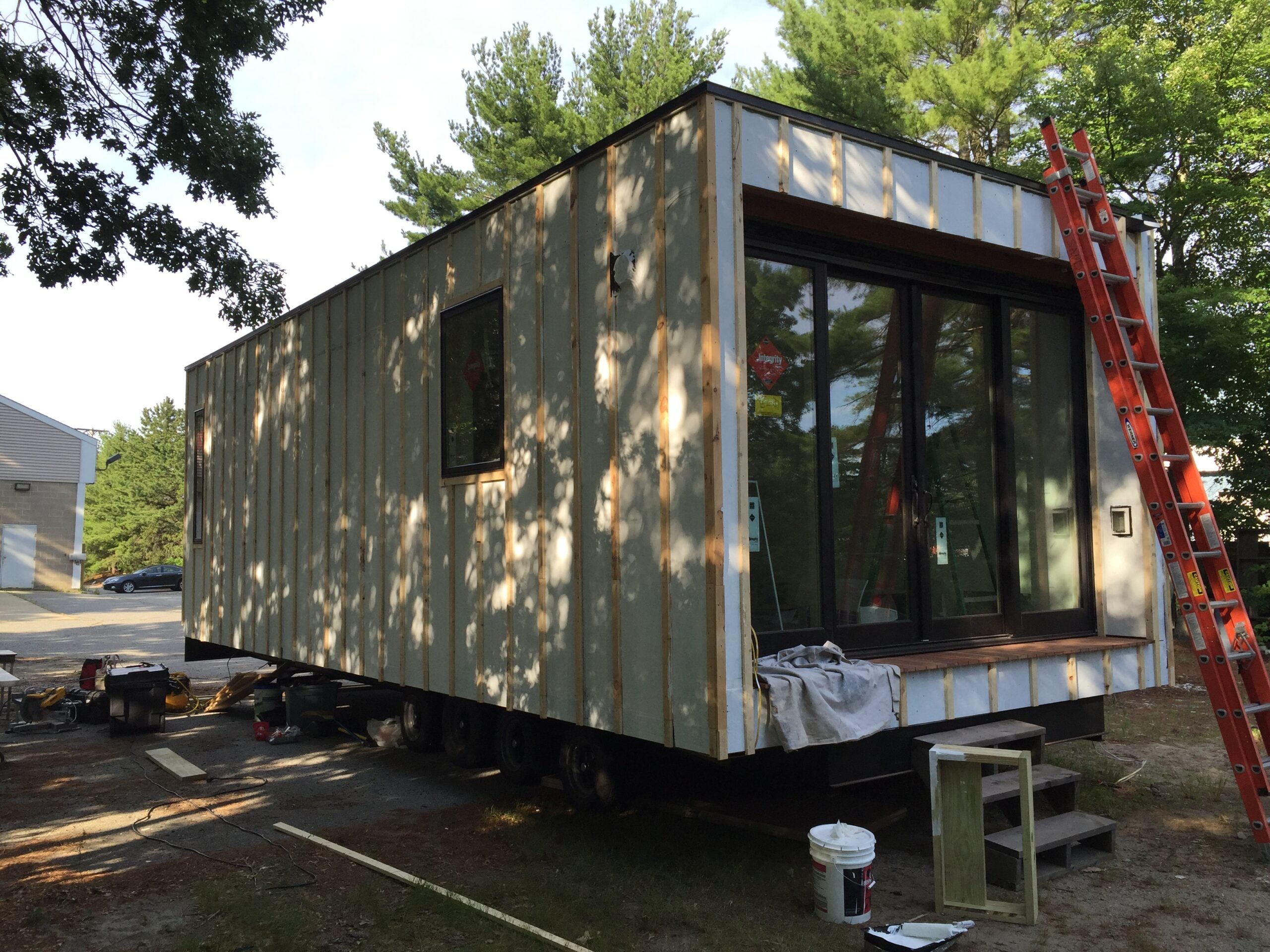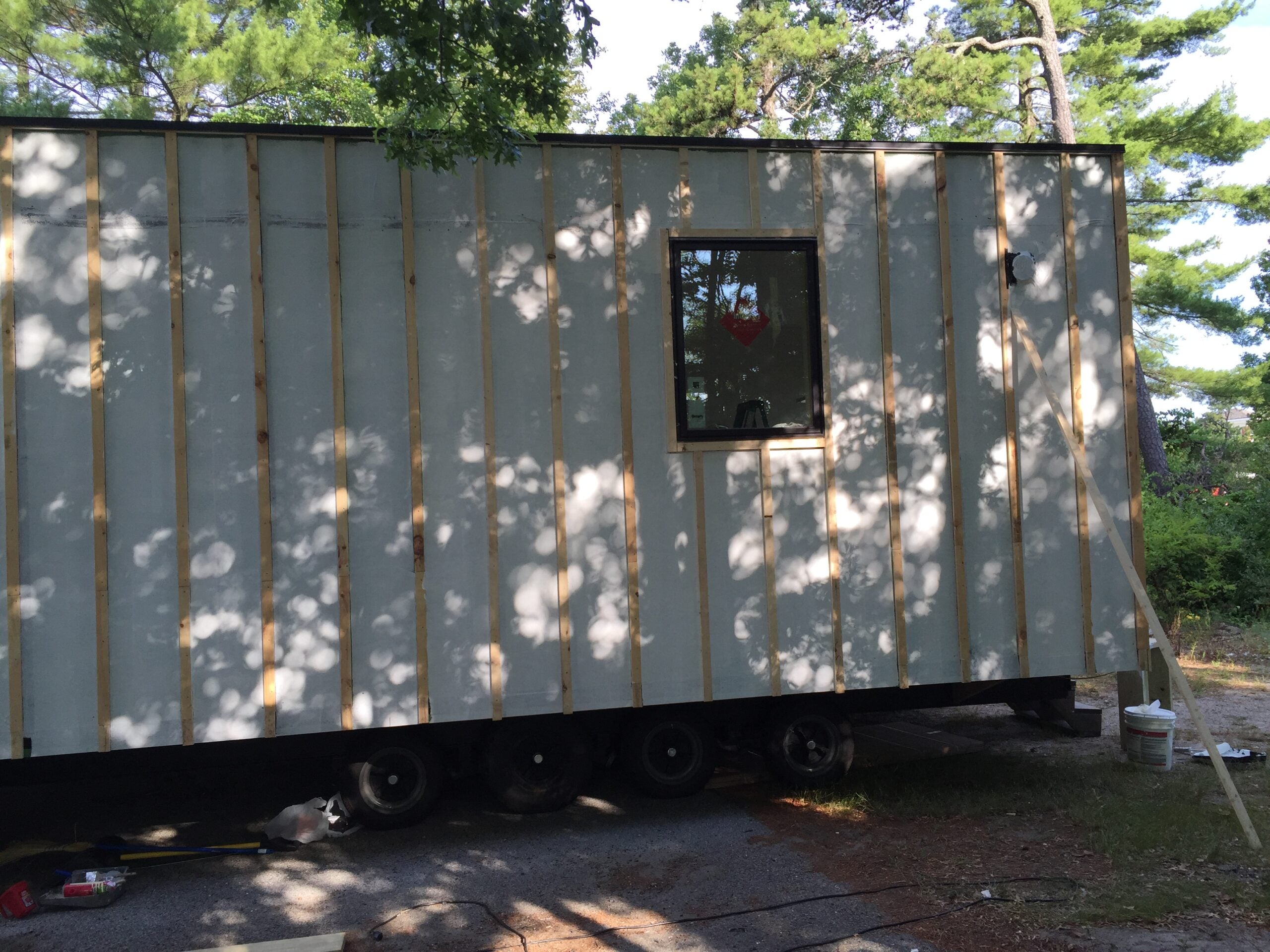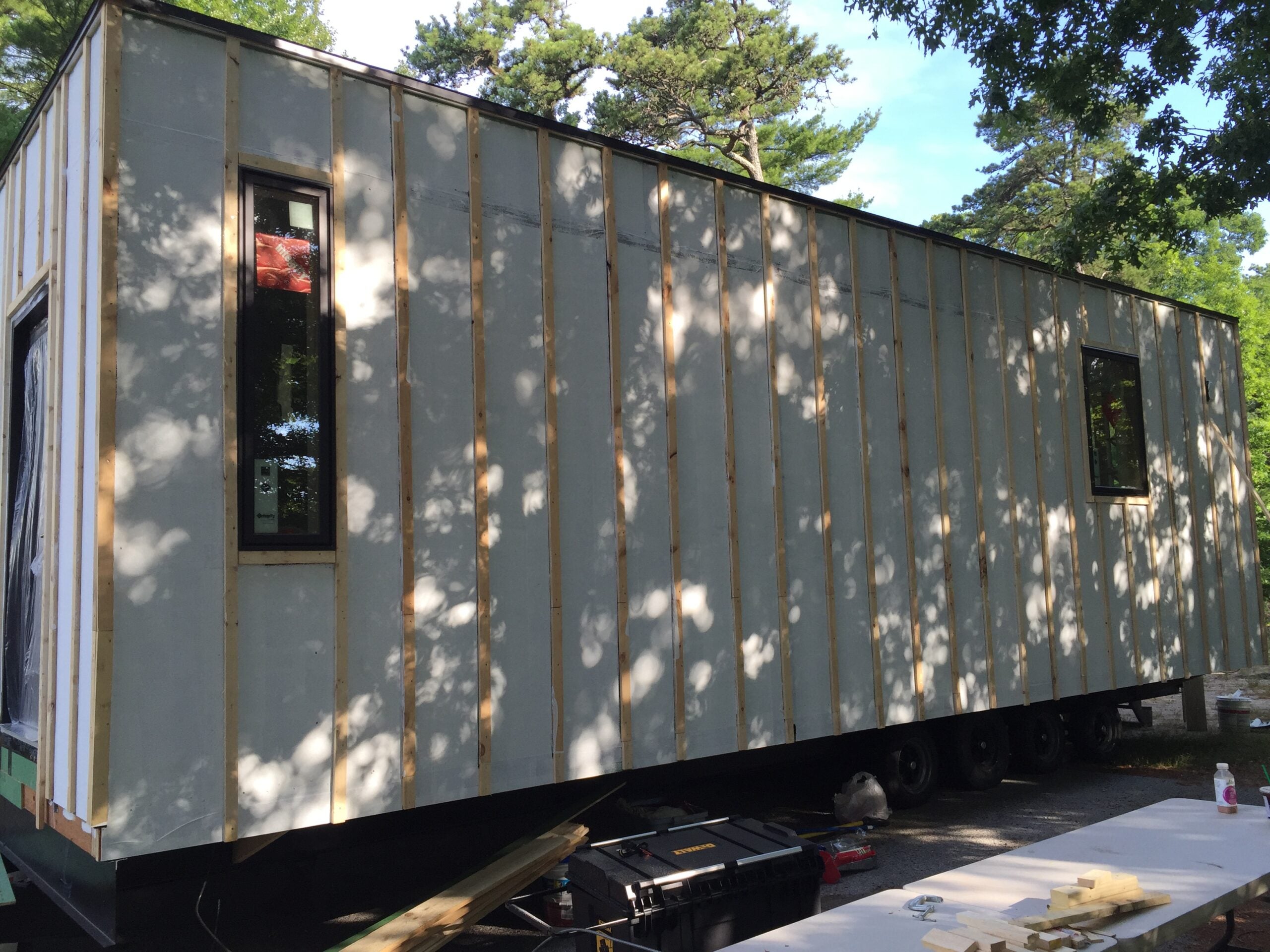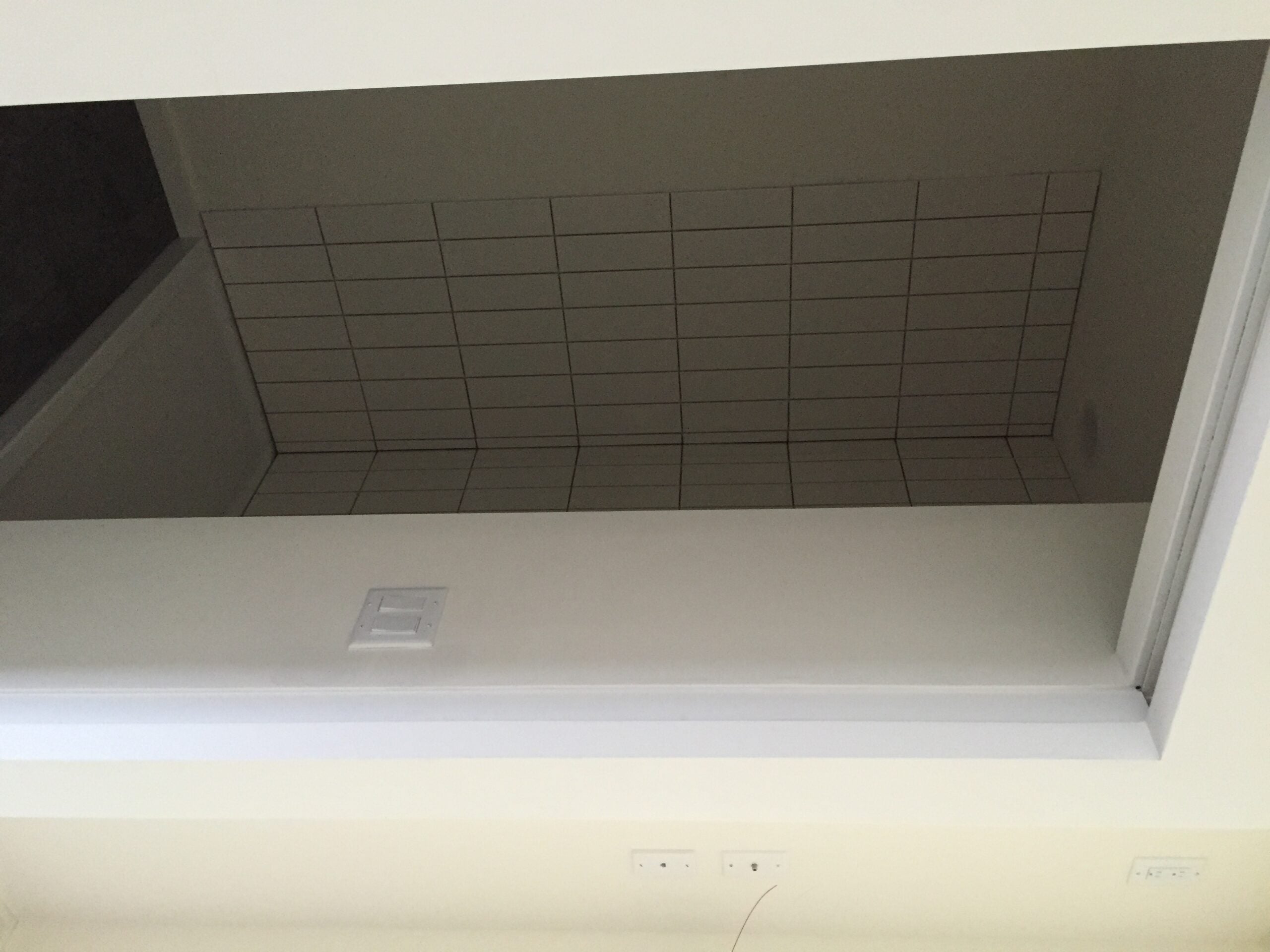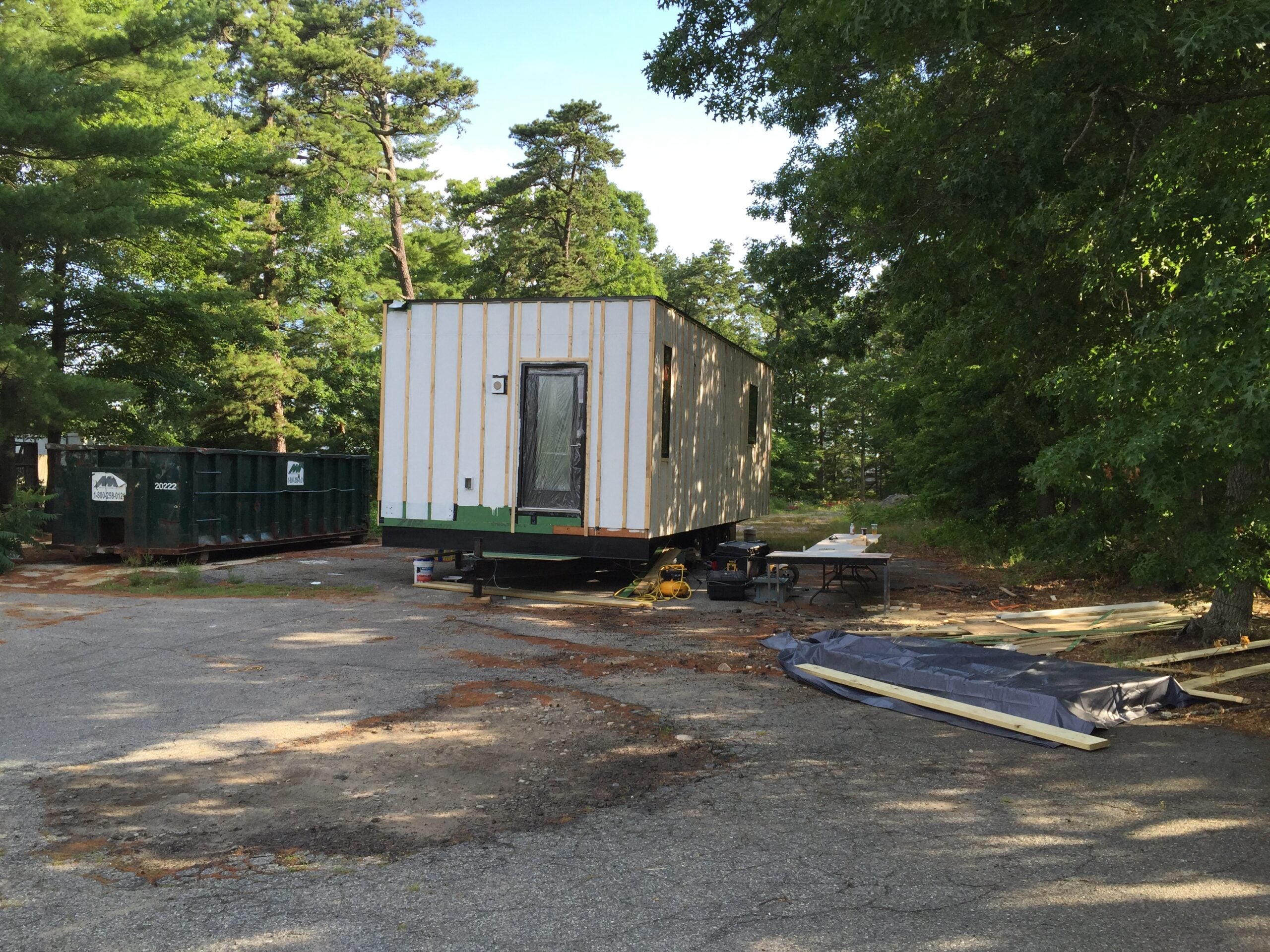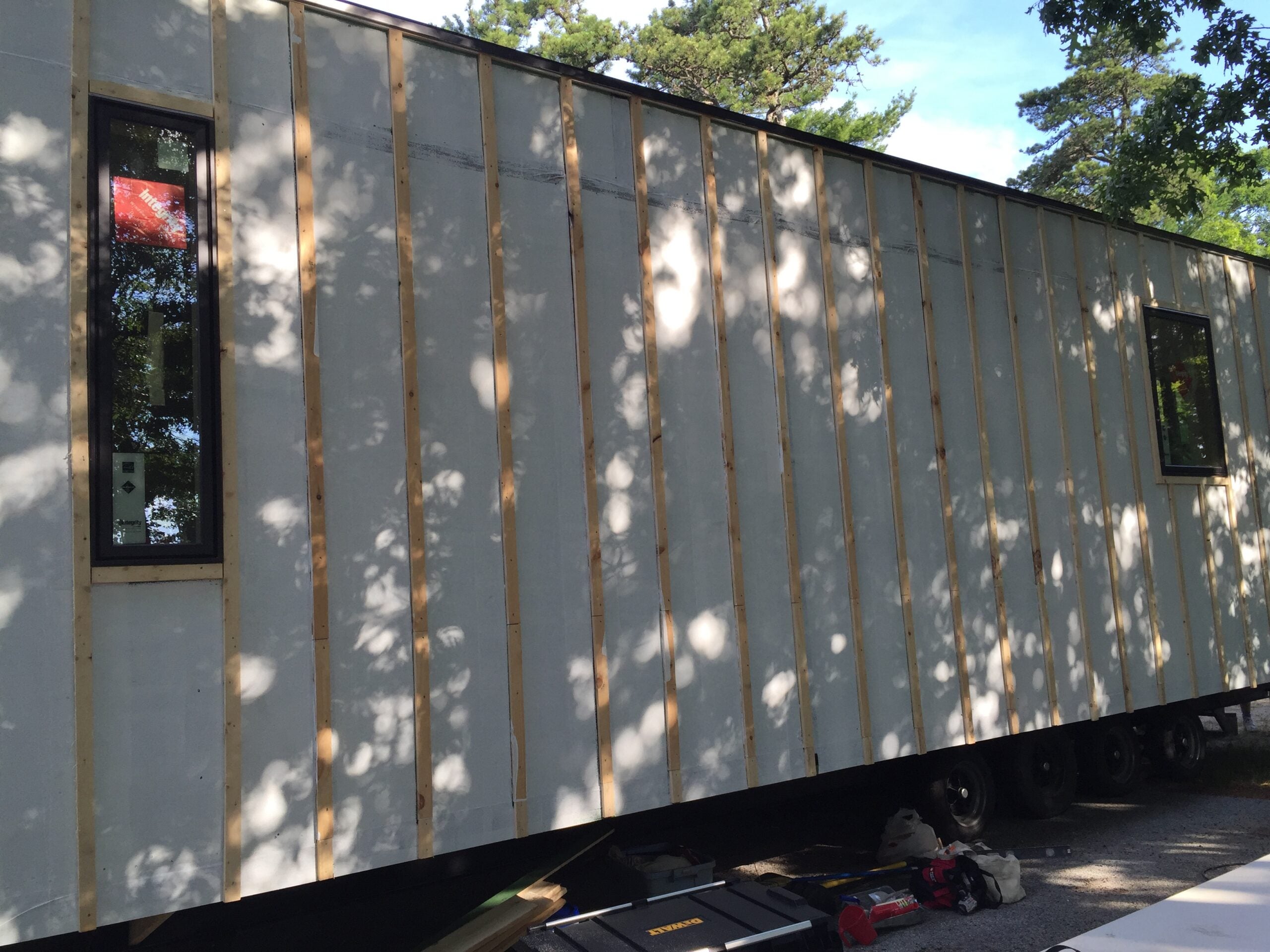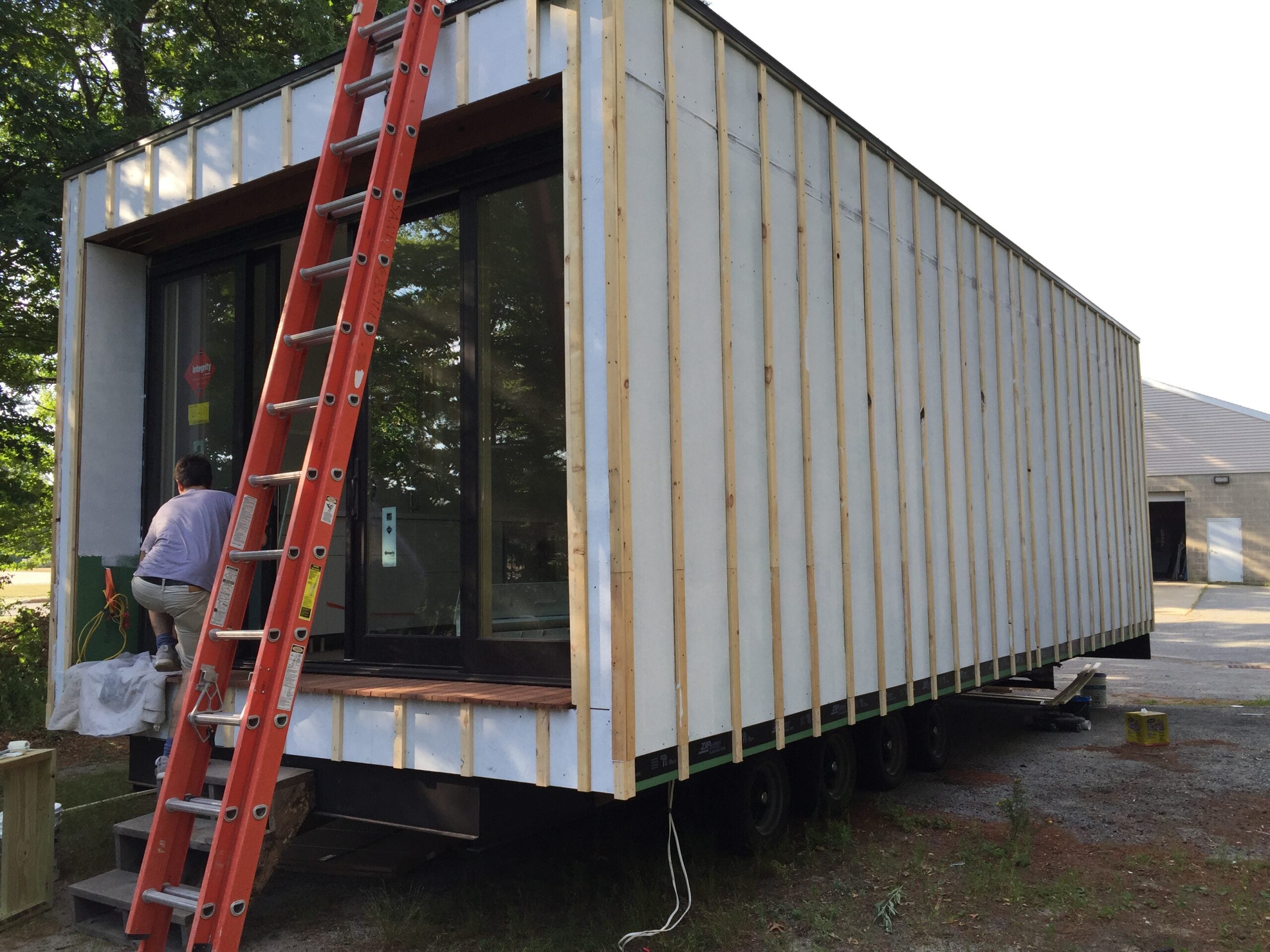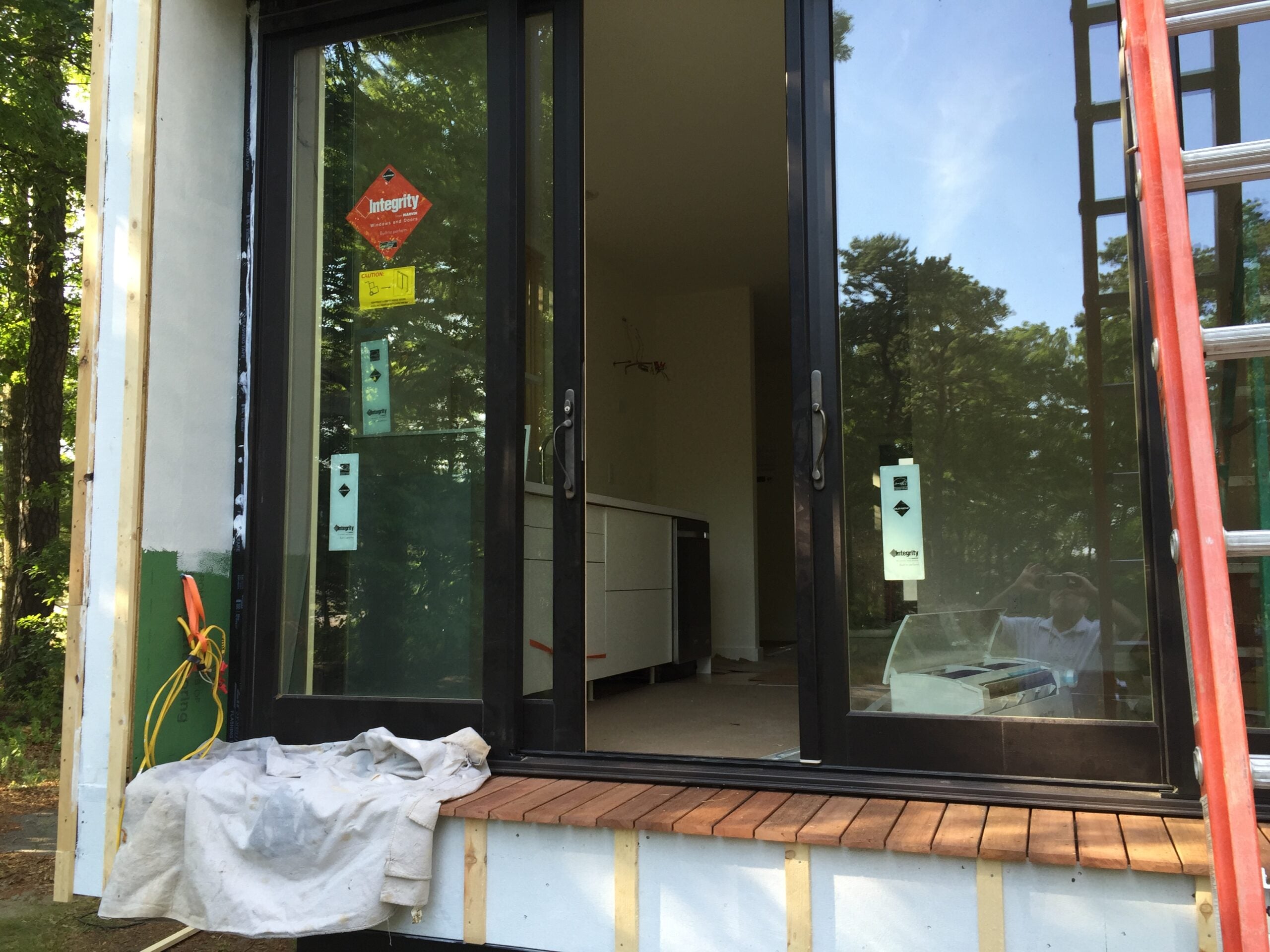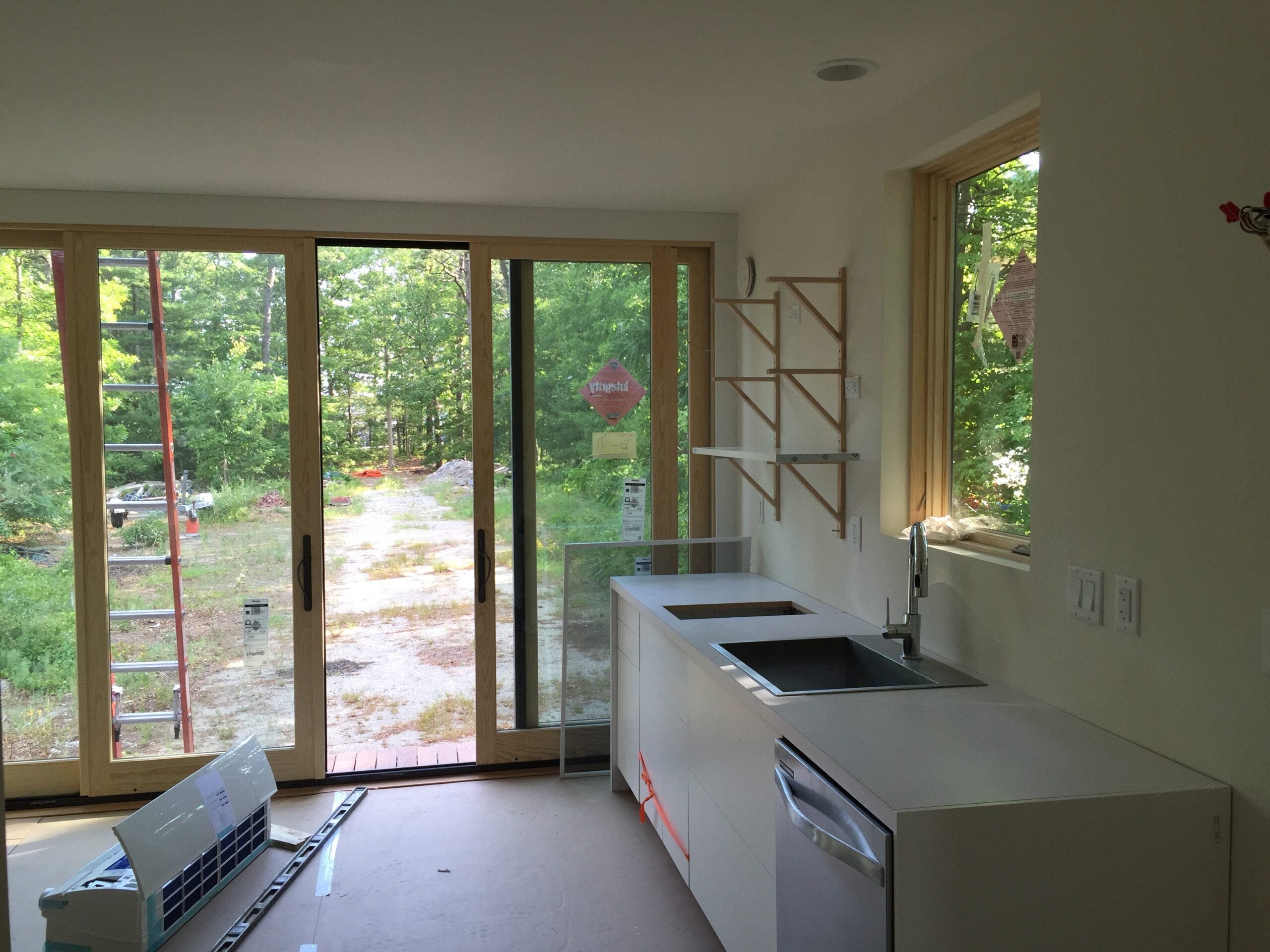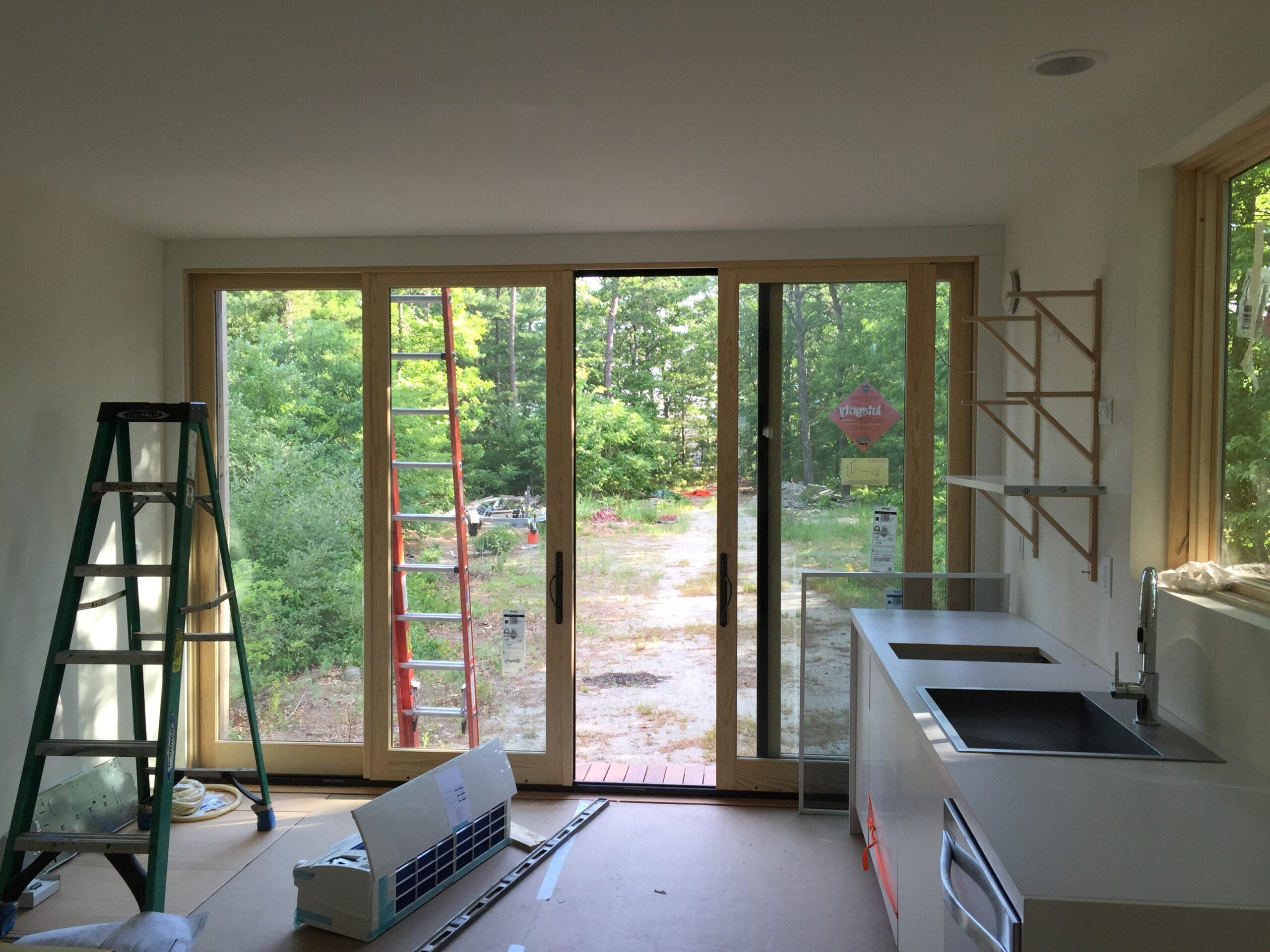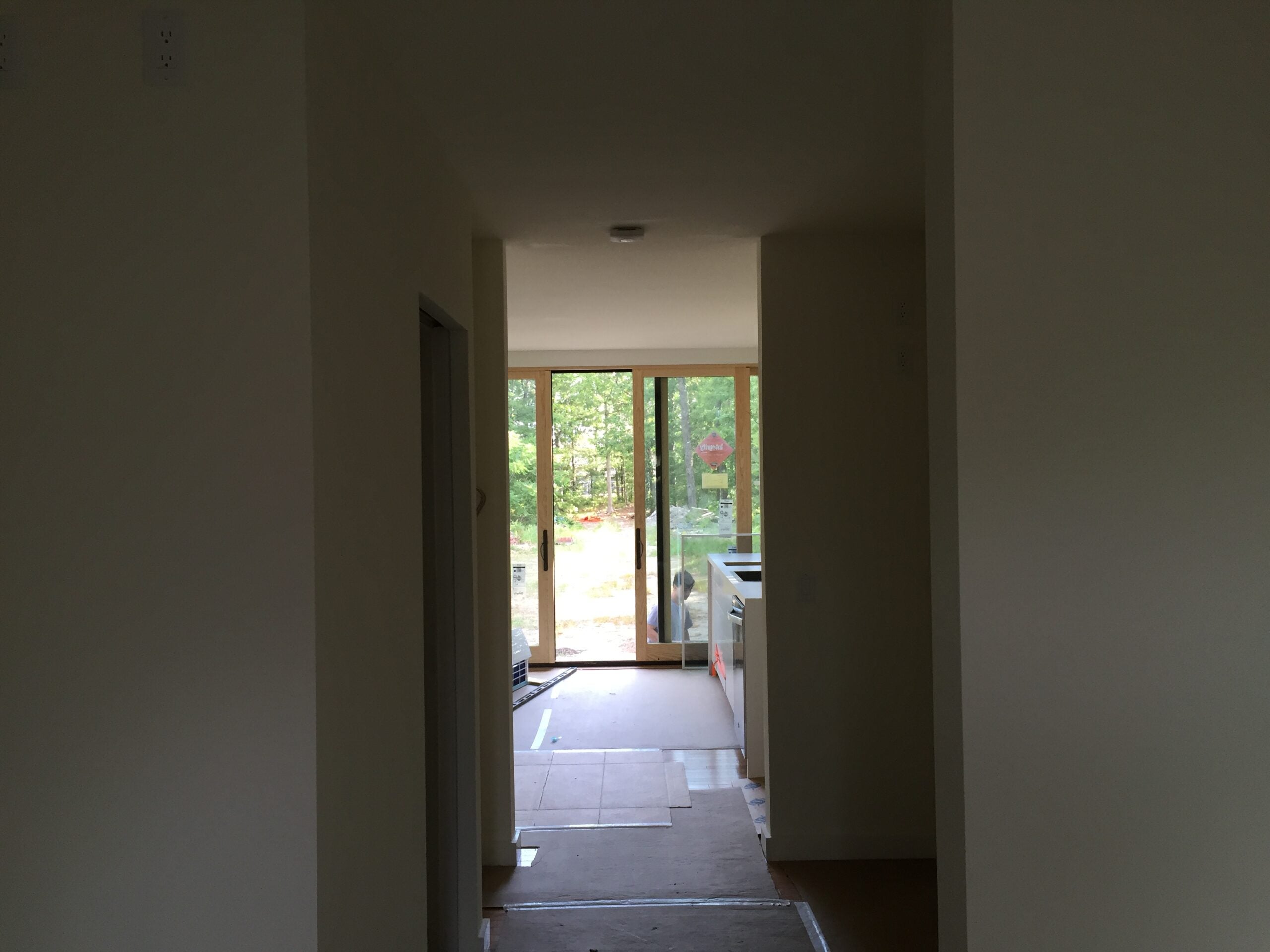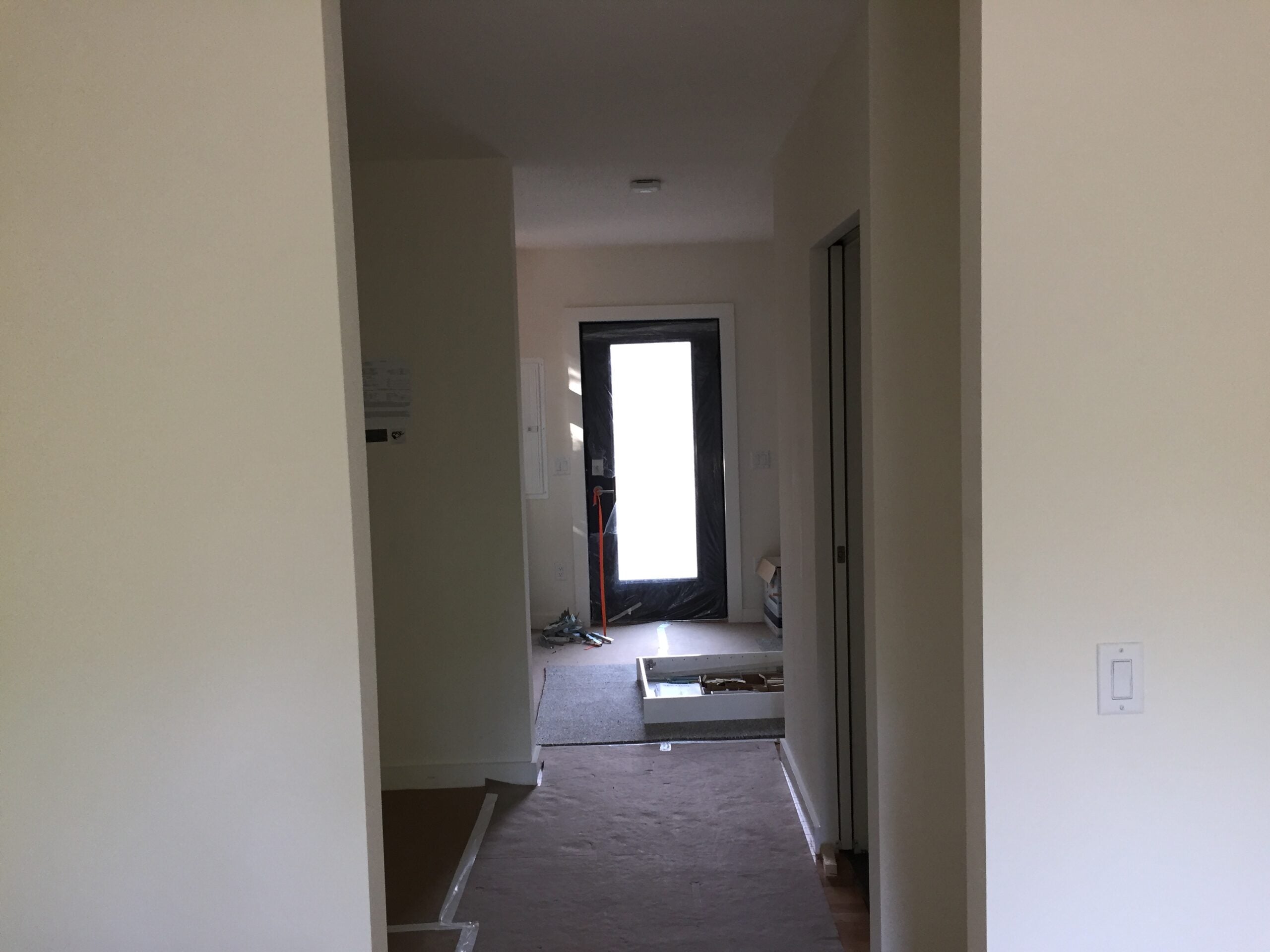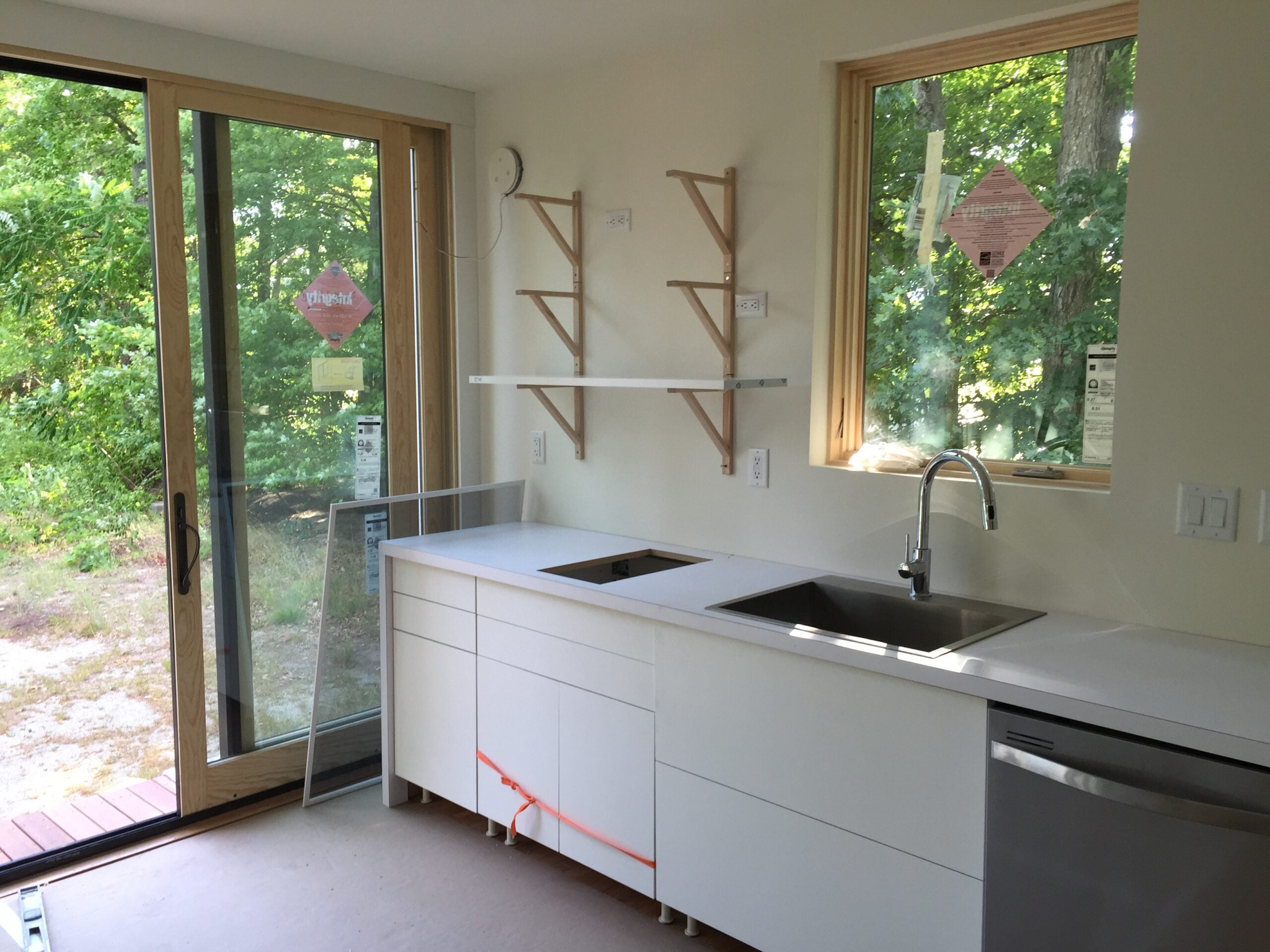 The Townsends think a project like this is very important for future developments in and around the city. In theory, they would like to take city-owned parcels where a new triplex could be built and instead add six of these innovation units and stack them up.
"The market is fairly broad and the key in our mind is it needs to be affordable," Paul Townsend said regarding innovation units. "This should be solving density and affordability."
Francine Townsend said building unit by unit in a factory, as opposed to building one large apartment building on site, saves both time and money.
"The more you can do off site, the better it is," Francine Townsend said. "When you build in a city it is tough; Modular homes are automatically more energy efficient."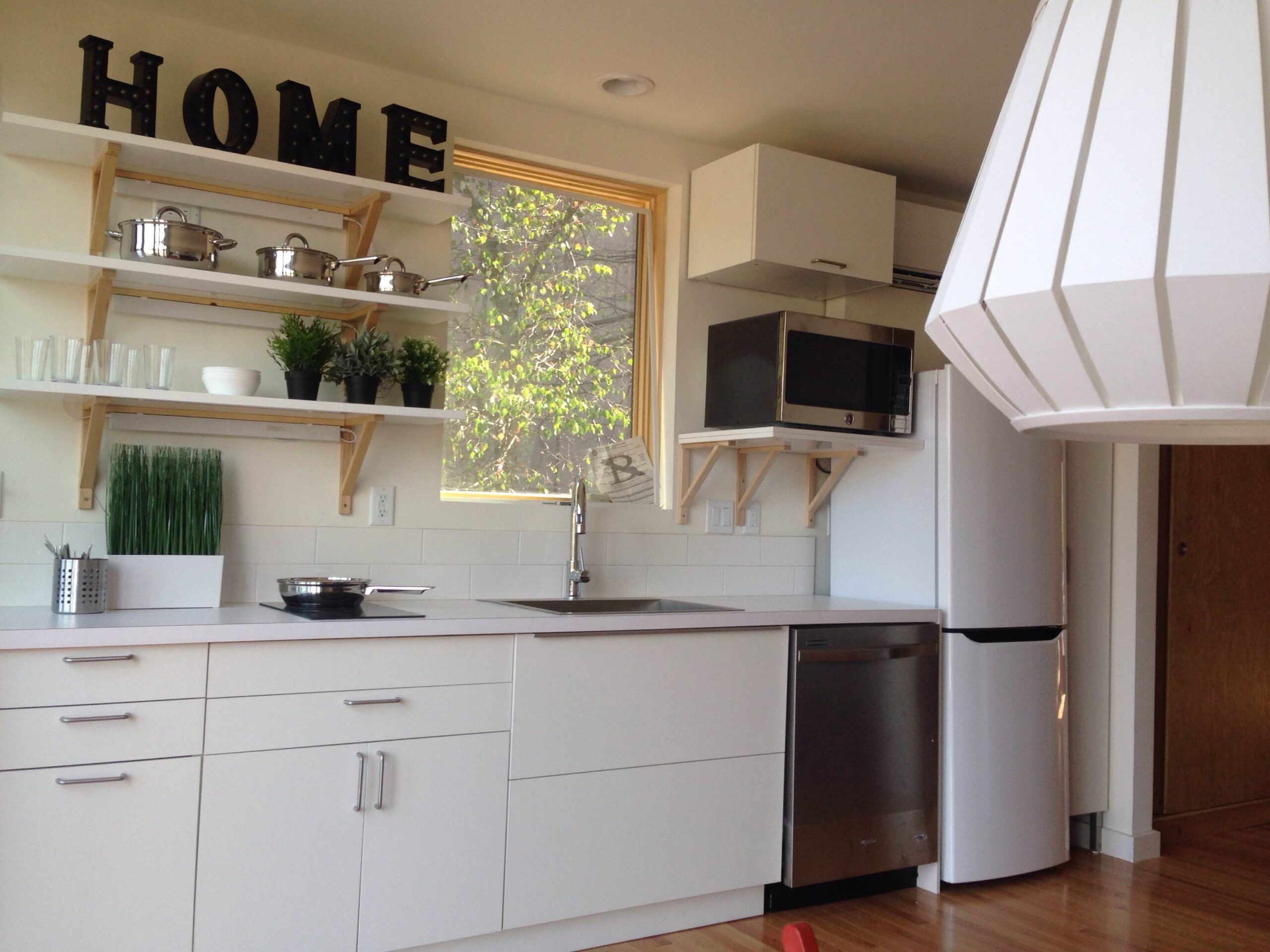 The couple thinks units like these could be used in the city's many vacant lots.
"We hope the city will help facilitate the use of these kinds of things by enabling us or any developer to go through permitting process to allow this to happen," Paul Townsend said.
Uhü will be on display at City Hall Plaza on Wednesday, August 10 from 5:00 p.m. to 7:30 p.m. to celebrate the Housing Innovation Lab's one year anniversary. In the following weeks it will be displayed in Roslindale, Mattapan, Dorchester, Roxbury, East Boston, Allston, and at the Boston Society of Architects space.