Real Estate News
What is it like to live in Dedham?
Former state representative Marie-Louise Kehoe recently moved into her fourth home in Dedham. What's the attraction?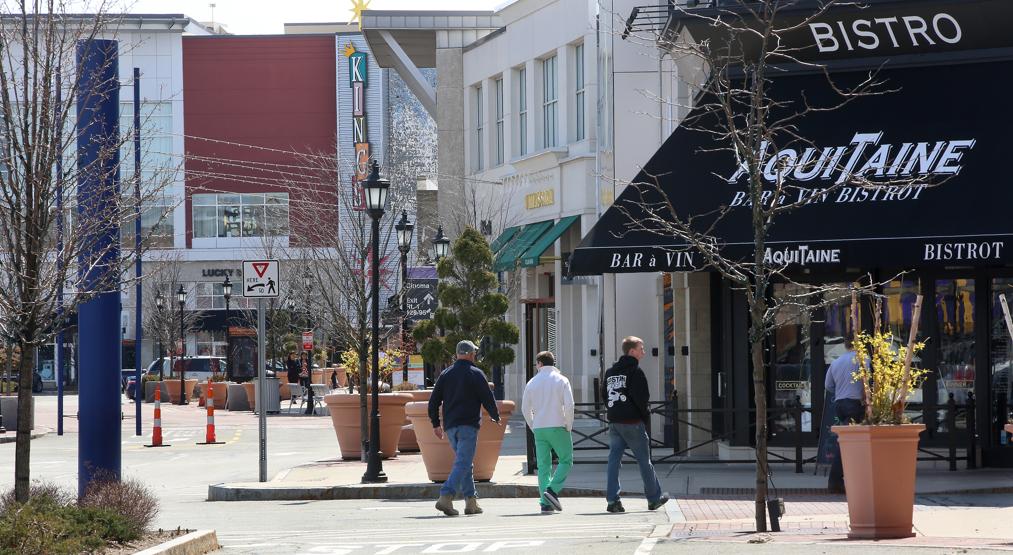 Marie-Louise Kehoe has maintained a "love affair'' with the town of Dedham since moving there nearly 60 years ago.
"I'm passionate about the town,'' Kehoe said. "I will never leave Dedham.''
Kehoe, who grew up in Westchester County, N.Y., moved to the Boston area with her husband in 1952. Five years later, with children in tow and her husband running an automobile dealership in Wellesley, they started house hunting.
A friend had built a house in Dedham, and the Kehoes followed suit, selecting the Greenlodge neighborhood for their new home, where they raised four children. "It was a very close-knit neighborhood . . . where the homes were on a quarter-acre lot, so you were very close to your next-door neighbor. It was just one big family,'' she said.
Kehoe quickly got involved in her new community, becoming a member of Town Meeting, the Planning Board, and the Board of Selectmen, on which she served for 30 years. Concurrently, she spent 12 years as a state representative overseeing a district that included Dedham and part of Westwood, making veterans services one of her priorities.
She recently settled into her fourth home in town. What's the attraction? Easy highway access and public transportation options; shopping; community theater; strong municipal services and the town's AAA bond rating; its history, including Old Village Cemetery, where soldiers from the Revolutionary War are buried; and the recreation options, including a park named in Kehoe's honor.
Dedham has become very popular from a house-hunting perspective, Kehoe said. "Prices are up all over town because the demand for housing in Dedham is very, very strong.''
BY THE NUMBERS
$480
The fine assessed to David Brown after a liberty pole was put up in Dedham. He also was sentenced to 18 months in jail, the harshest penalty imposed under the Sedition Act of 1798. Unable to pay the fine, he remained in prison until President Jefferson granted him amnesty in 1801.
675,000
The square footage of Legacy Place, the open-air shopping plaza at the intersection of Route 1 and Interstate 95 that hosts dozens of stores and restaurants, plus a bowling alley
11
The number of parks under the care of the town's Parks and Recreation Department, including Barnes Memorial Park on Eastern Avenue and Fairbanks Park on Rustcraft Road, which are each more than 14 acres
PROS & CONS
Pro
Shopping
A vital downtown area loaded with locally owned shops and restaurants anchors Dedham, with the strong retail base extending to Legacy Place.
Con
Traffic
Popular shopping areas and restaurants mean more traffic, which can seep into the neighborhoods around Legacy Place.
Pro
Commute
Interstate 95 and Route 1 provide good access to surrounding communities, and the commuter rail from the Dedham Corporate Center and Endicott train stations takes about 20 minutes to Boston.
Rachel Lebeaux can be reached at [email protected].