Real Estate News
What is it like to live in Medfield?
Located southwest of Boston, Medfield has a classic feel to it, with its historical homes and long main street.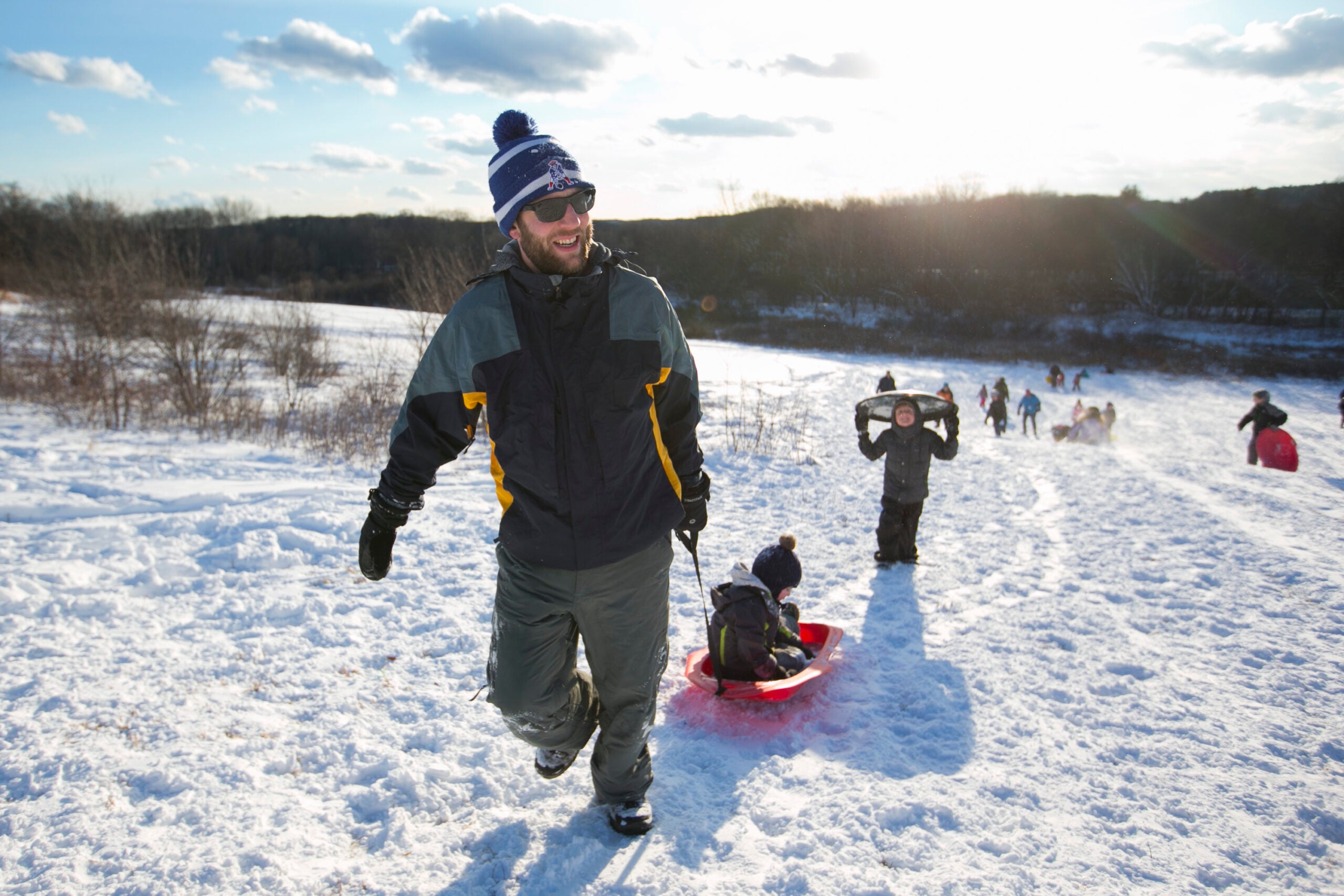 Ann Marie Fratolillo recalls writing upward of 70 thank you notes to her community for coming to her aid after she fell off a ladder about two years ago. They brought her meals and checked on her son during her recovery.
This is just one of the reasons this teacher embraces Medfield as her home. She has fond childhood memories of growing up in this small suburb and of teaching here. Fratolillo has taught English in the public school system since 1995, mostly at the high school, but currently instructs eighth-graders at Blake Middle School.
Located southwest of Boston, Medfield has a classic feel to it, with its historical homes and long main street. The school system is highly regarded; US News & World Report ranked the high school fourth in the state in 2016. Medfield also takes pride in its natural beauty, with numerous trails and parks.
That small-town feeling has never gone away, according to Fratolillo. "I'm still friends with girls I met in junior high. We became part of each other's families. Those friendships are truly lifelong.''
In 1996, Fratolillo moved to Mansfield, but she longed to return to Medfield. She moved back before her son started preschool in 2007.
"It was about knowing the experience he was going to have educationally and socially,'' she said. "I felt so connected to this community because I'm a teacher in town and I grew up here. I felt like it was my home base.''
Nowadays, Fratolillo relishes visits from her former students, who often return to town to start their own families. "There's something about this town that holds a piece of your heart and it stays with you, you never want to let it go,'' Fratolillo said. "It's a community where people want to stay.''
Ann Marie Fratolillo of Medfield and her son, Joseph Sabra, 14.
BY THE NUMBERS
1
The number of towns in the world named Medfield — not to be confused with the Baltimore or Cary, N.C., neighborhoods of the same name.
1961
The year when the fictional location Medfield College first appeared in a Disney movie, "The Absent Minded Professor.'' The school was also the setting for other films, including "Son of Flubber'' (1963); the "Dexter Riley'' trilogy of "The Computer Wore Tennis Shoes (1969),'' "Now You See Him, Now You Don't,'' (1972), and "The Strongest Man in the World'' (1975); and "Flubber'' (1997). It's believed that Walt Disney's visits to friends in town were the inspiration for the name. A middle school wall bears an inscription from him: "Our greatest natural resource is in the minds of our children.''
5,000
The number of cups of organic coffee Blue Moon Bagel Cafe brews a week
107
The number of years Medfield State Hospital was in operation. Originally named Medfield Insane Asylum, the facility treated patients with a range of psychological disorders from 1896 to 2003. Although the buildings are shuttered, the grounds remain open to visitors during the day free of charge. Scenes from the movie "Shutter Island'' (2010) were shot here.
3
The number of evergreen rhododendrons native to eastern North America, according to the Trustees of Reservations. The organization's Medfield Rhododendrons site protects a rare stand of one of these, rhododendron maximum L., also known as the great laurel or rosebay rhododendron.
PROS & CONS
Pro
Great main thoroughfare
Main Street is pure Americana, with family-owned businesses and restaurants lining it on both sides, making it the perfect place for a weekend stroll. Although the famous Lord's Department Store closed in 2013, there are still plenty of great spots, including Park Street Books & Toys. Peak House, a historic home, sits on the street as well. (The original building, built about 1660 but burned in King Philip's War in 1676, was rebuilt in 1711.)
Con
Commute
Medfield doesn't have a commuter rail stop and is isolated from a major highway, which can lead to traffic on Route 109 in the center of town, especially during rush hour and when schools are Sarah Jane and Thomas Graham of Sherborn play fetch with Oakley, their English yellow Lab, on the grounds of the shuttered Medfield State Hospital.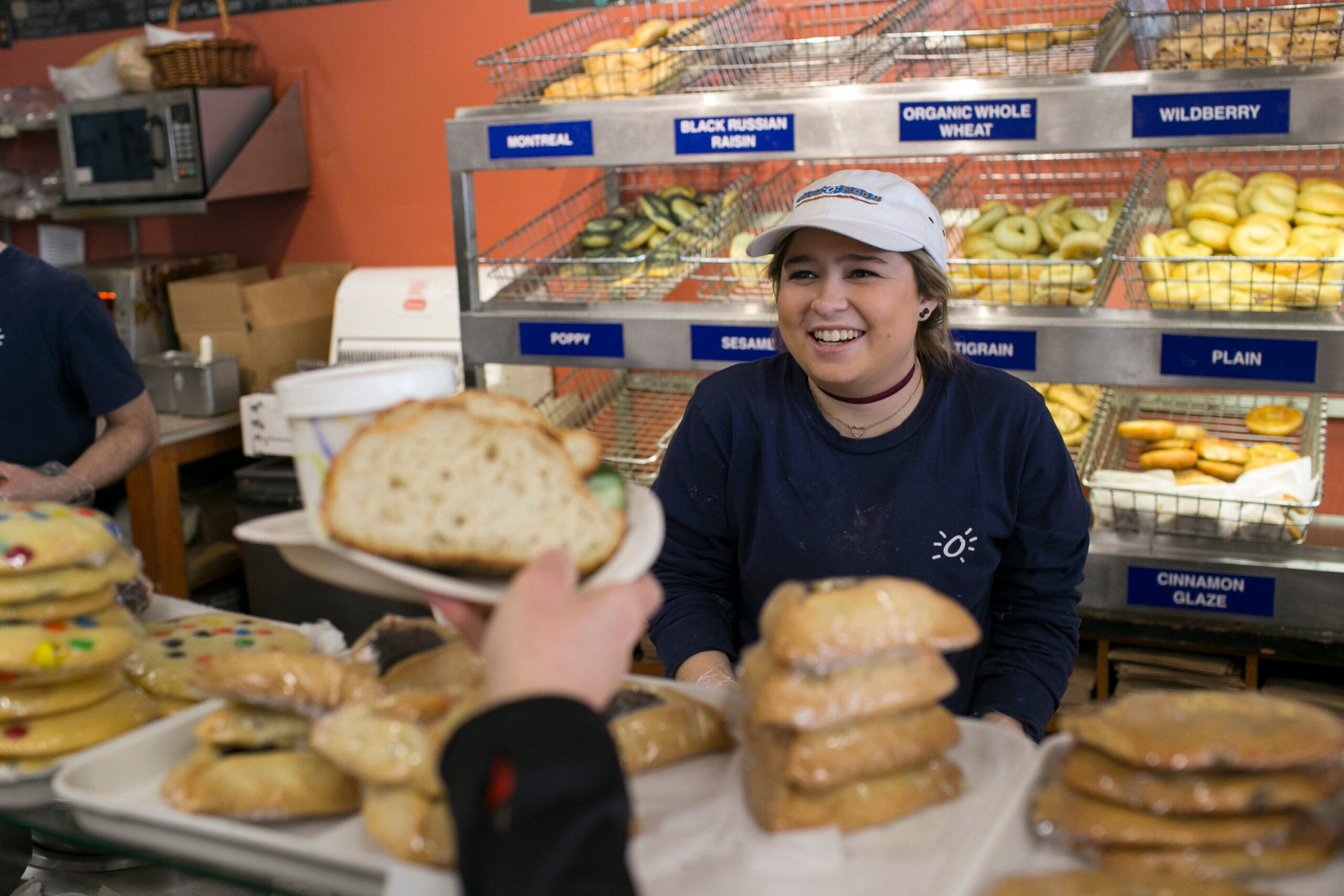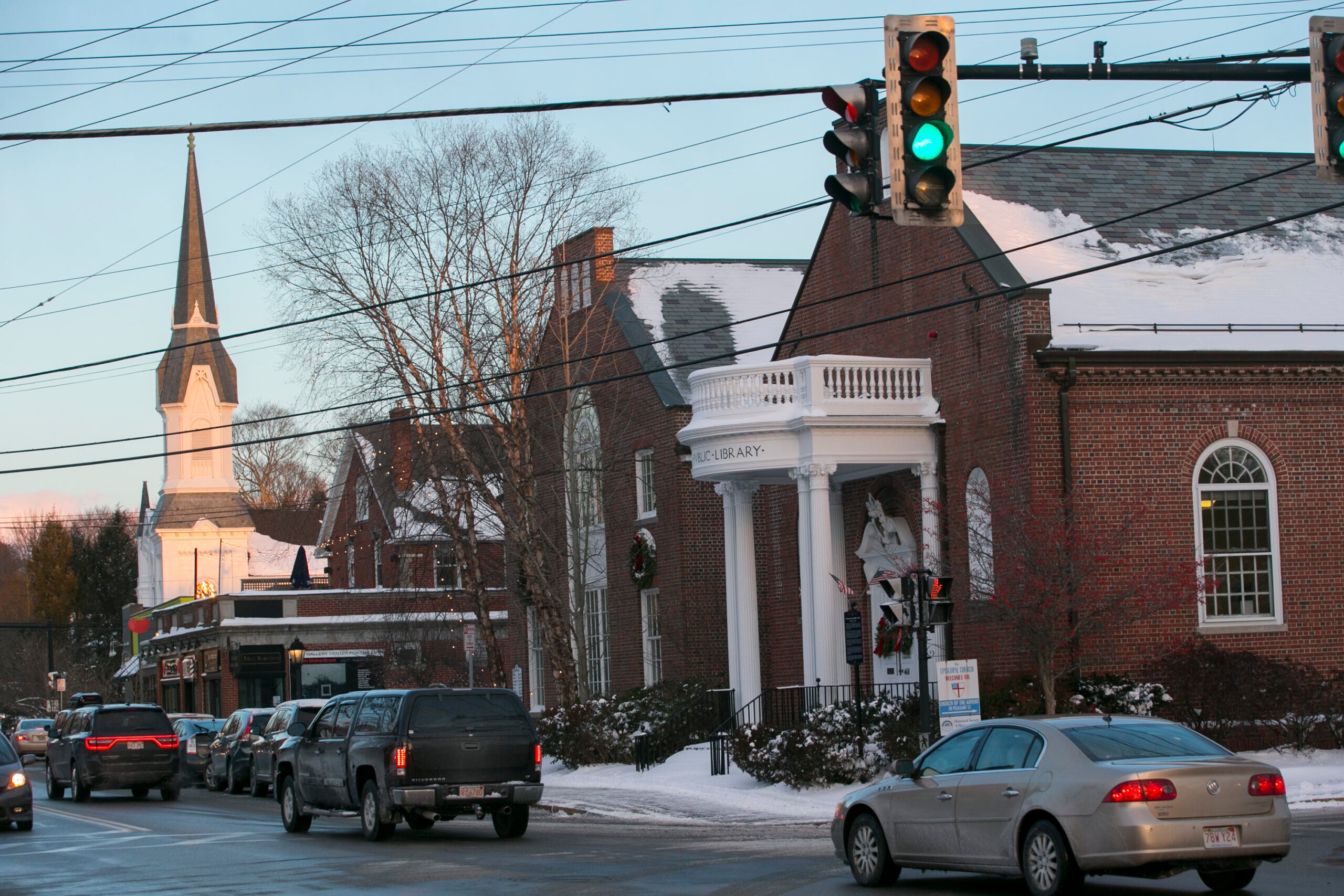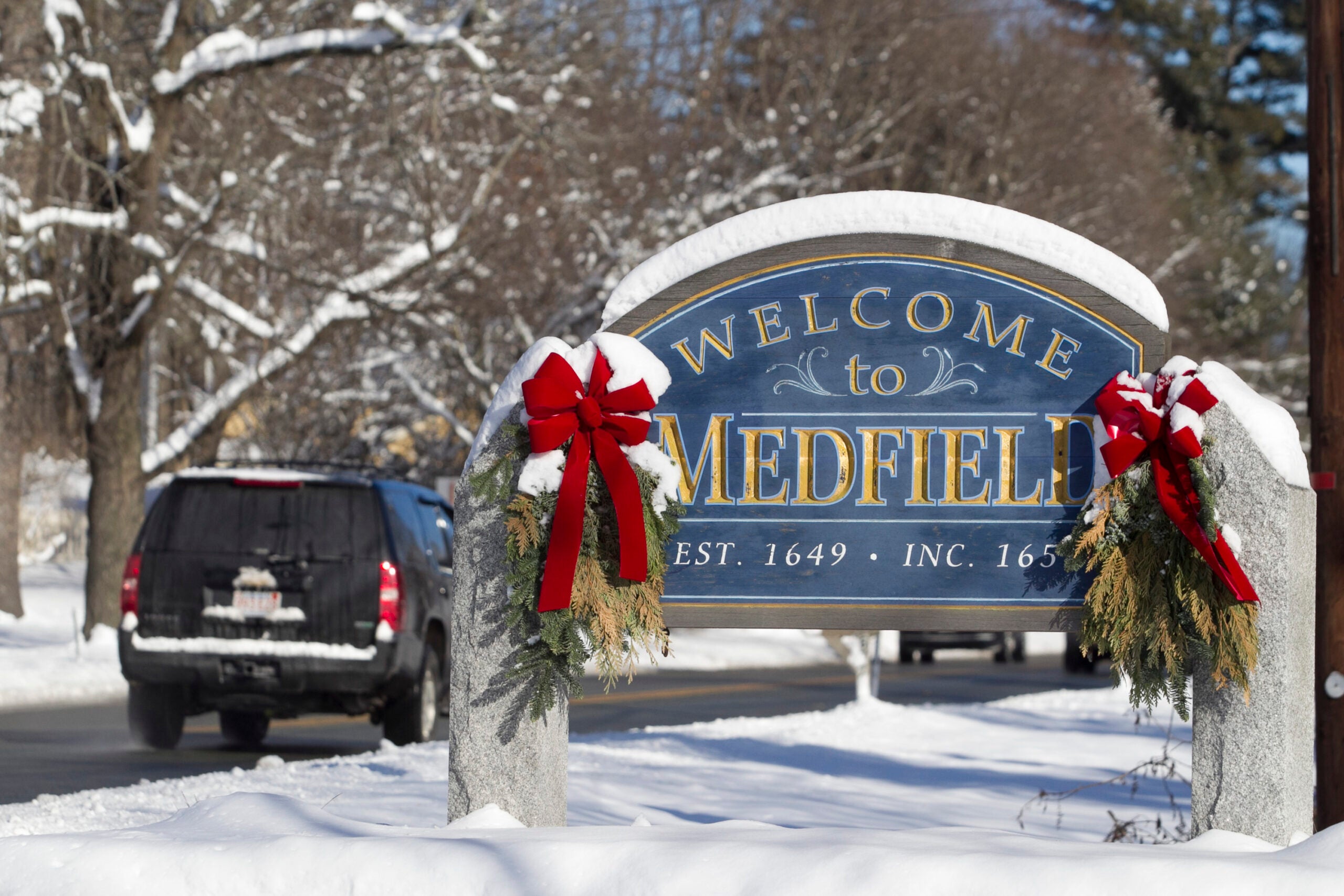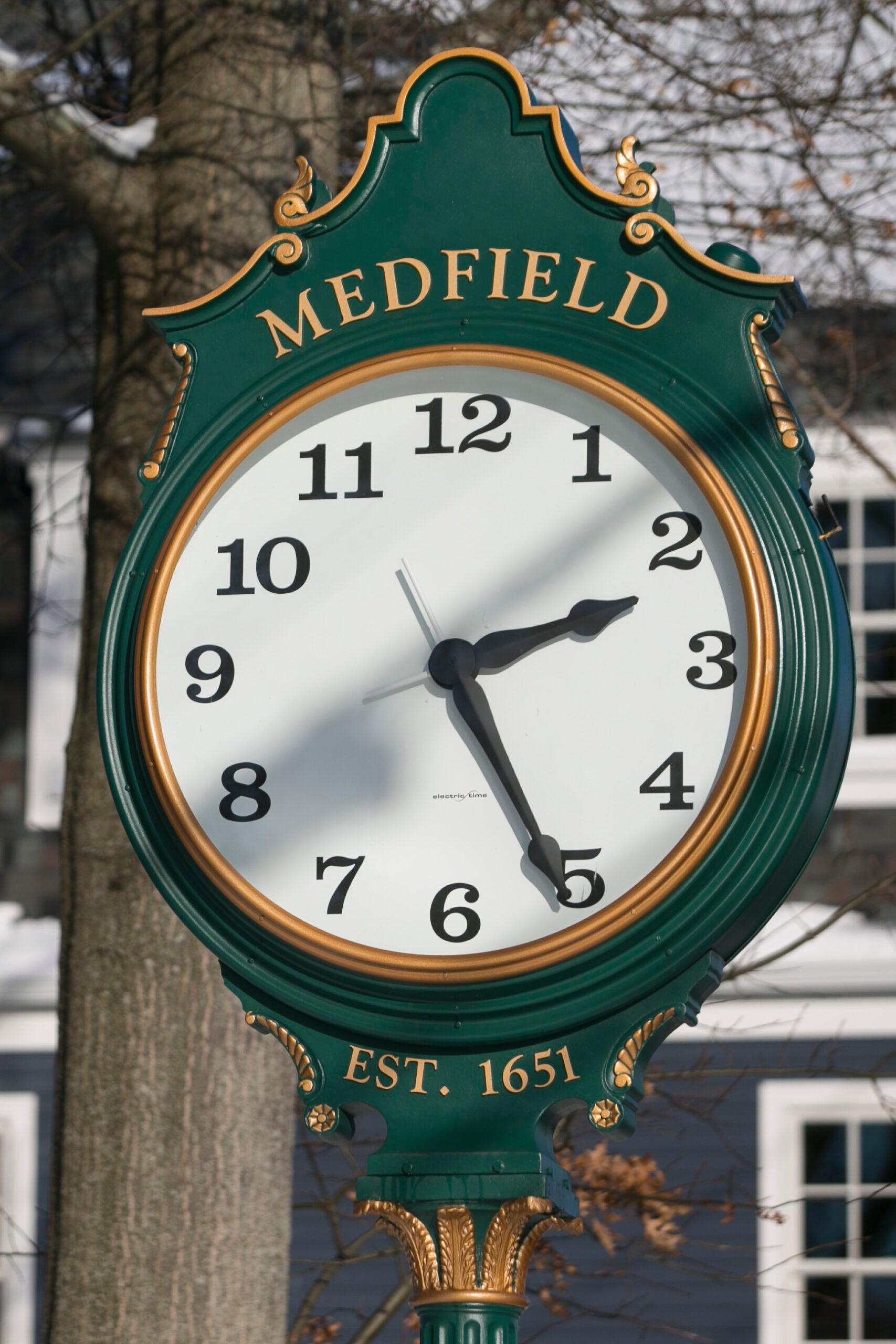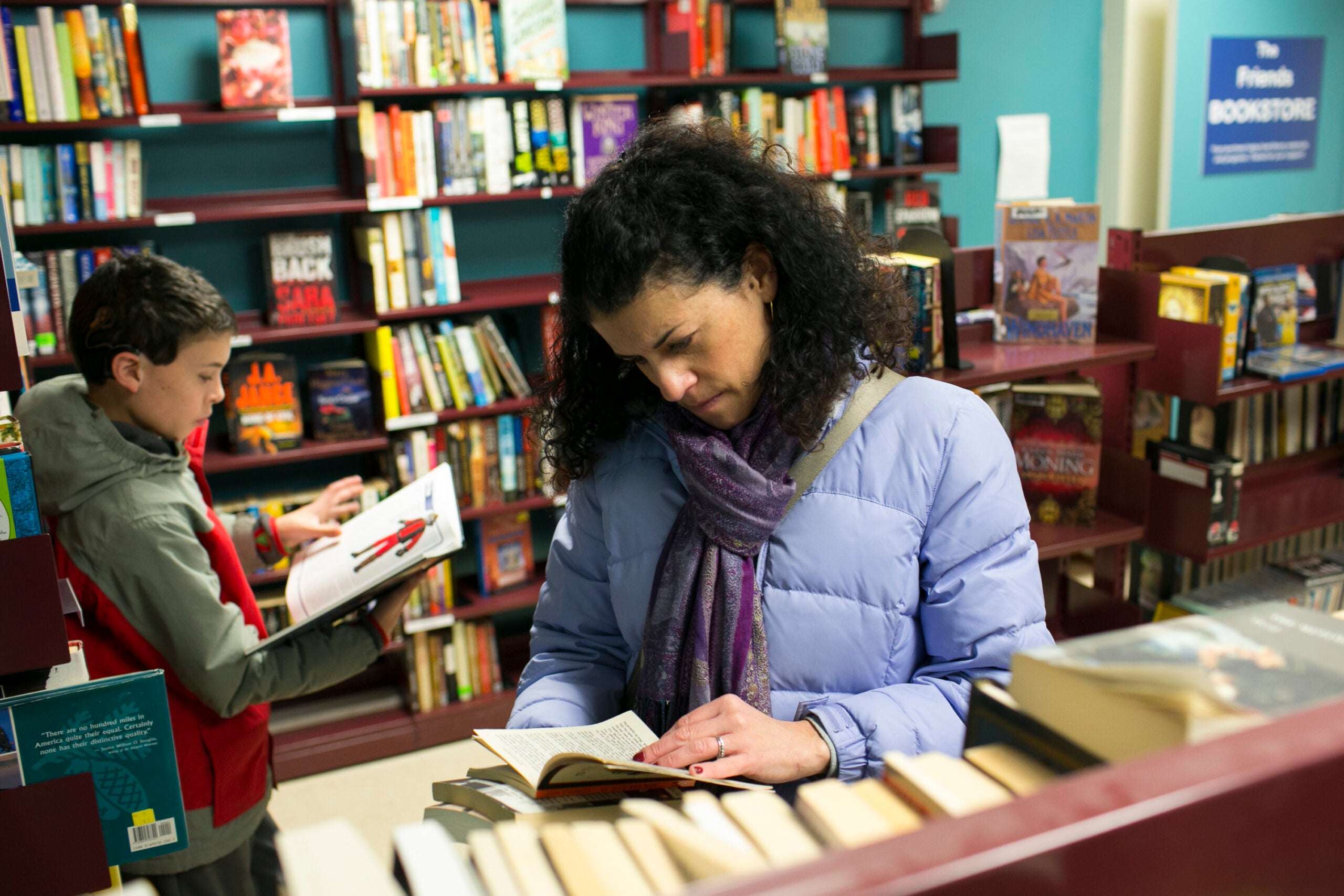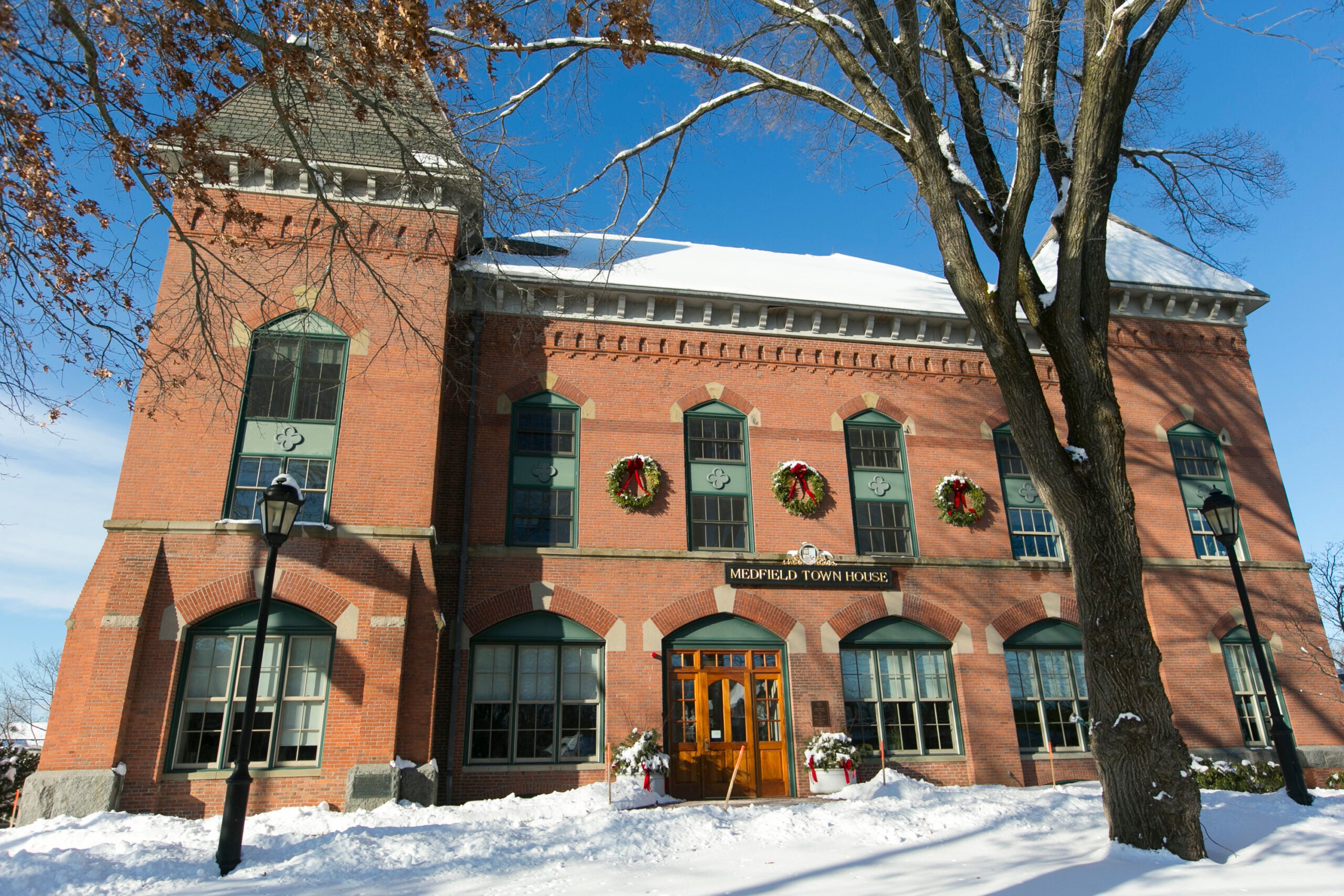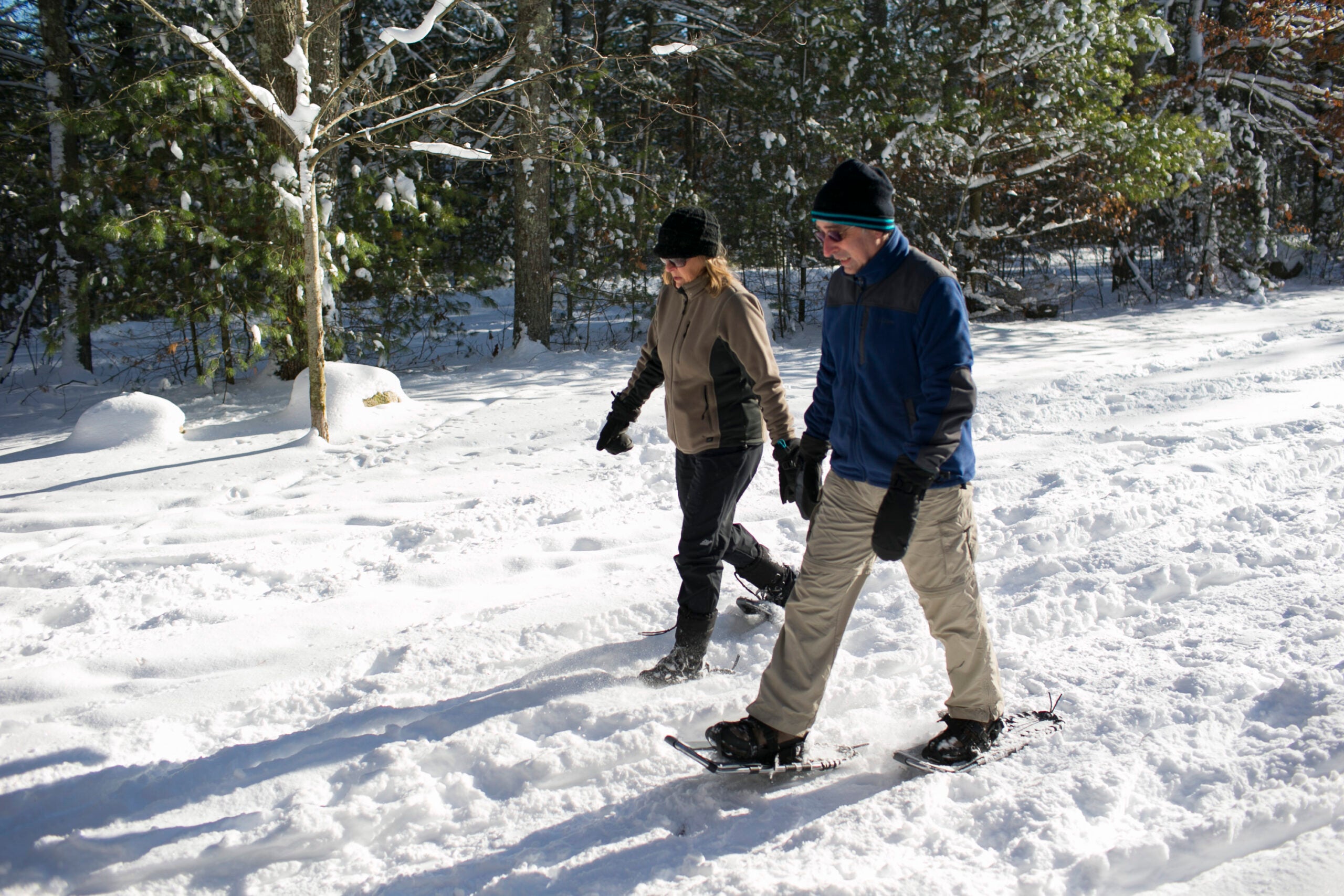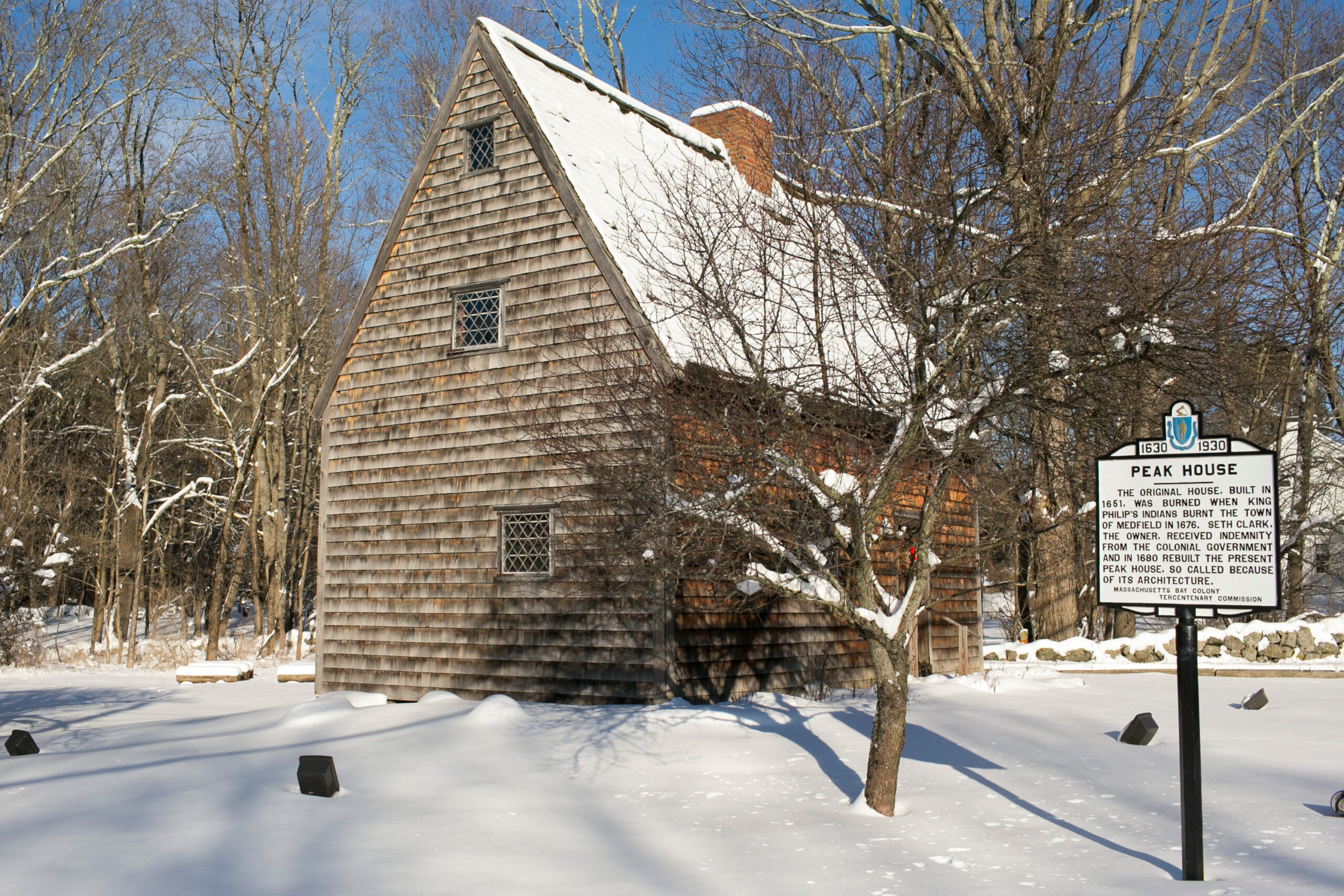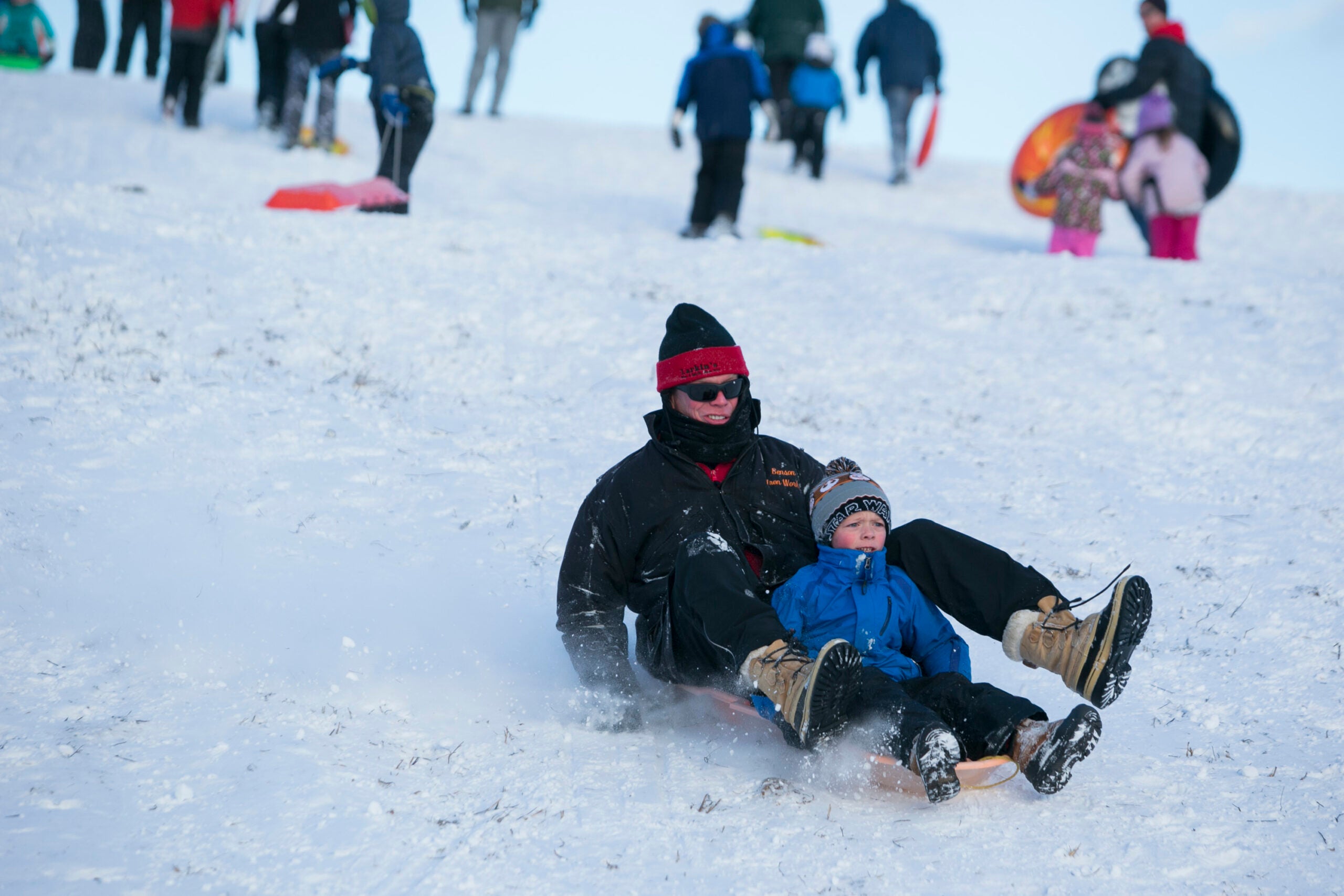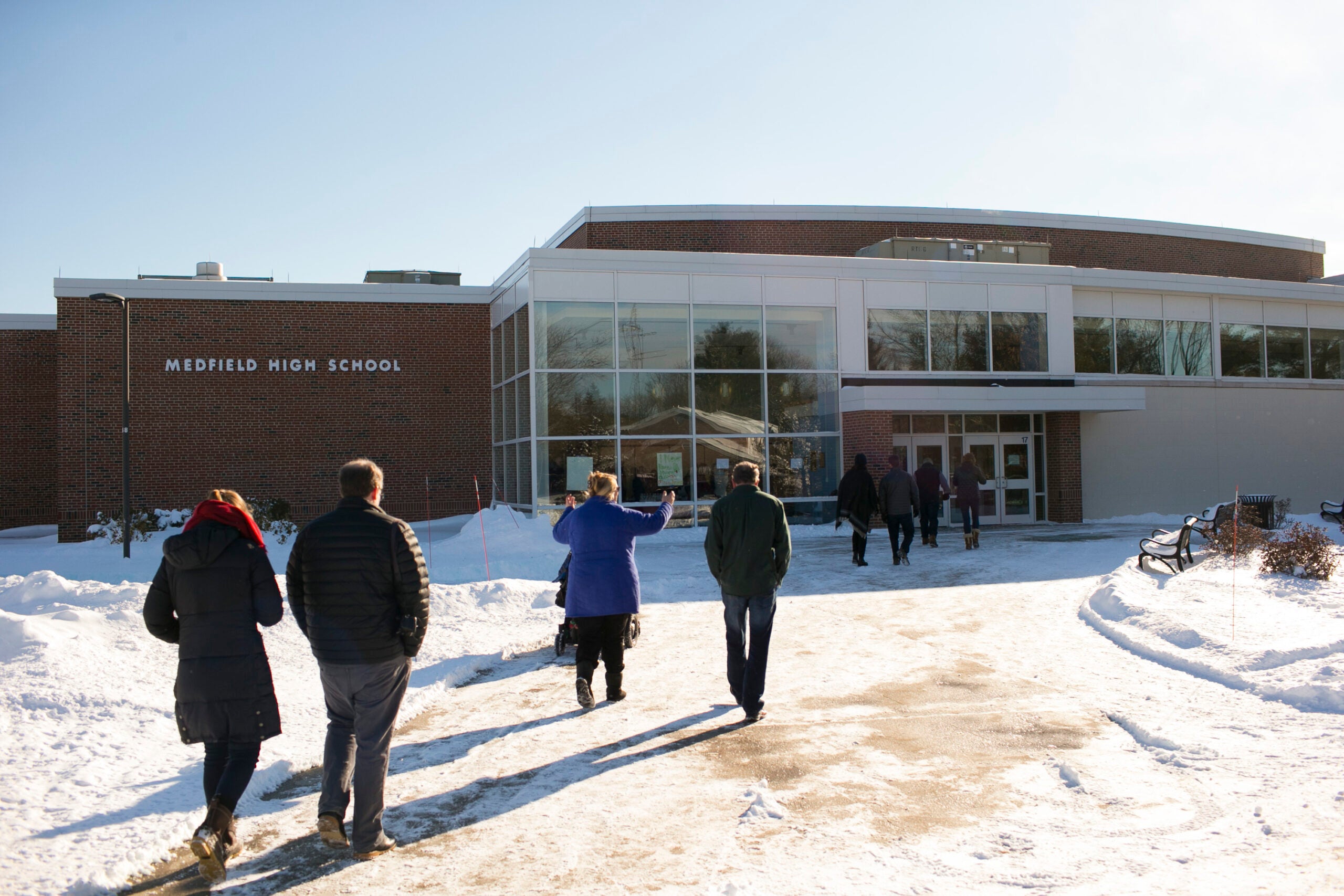 Jon Mael is a freelance writer based in Sharon. He can be reached at [email protected].