Real Estate News
What is it like to live in Wayland?
Property here has grown quite expensive. But residents say the town offers virtues they couldn't find elsewhere.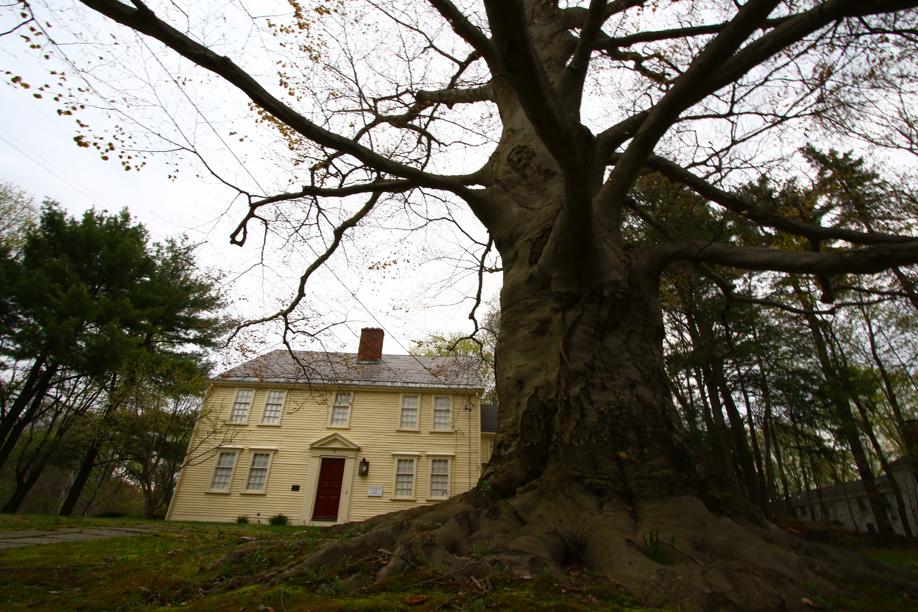 White municipal buildings clustered around a church on a green? Sure. A covered bridge? Of course. A Revolutionary War-era cemetery? Wayland has that, too.
If you were gathering specifications for a quaint Massachusetts town, this community on the western edge of the Boston metropolitan area would be a pretty good model.
Wayland straddles the line between rural and suburban, preserving its Colonial character and striking a charming balance in the eyes of the people attracted there by the quiet streets and good schools.
It can take some shopping to find the right deal. Property has grown quite expensive, with a median home price of $575,000 (2013) and many sales topping $1 million. But residents say the town offers virtues they could not find elsewhere.
Lauren Alongi, who moved from Arlington five years ago, said she and her husband have found Wayland to be a great place to raise their kids.
"We loved Arlington, but we needed a little more space,'' said Alongi, who is managing director of Jeff's Place Children's Bereavement Center in Framingham. She said the family has plenty of room along a street populated by a mix of longtime Waylanders and new additions.
The Wayland Historical Society boasts on its website about the town's roots in the New England countryside. Thirty-five of the Minutemen who marched from Wayland to Concord are buried in North Cemetery, in an area of town that did not have a stoplight until the early 1950s.
The town, which also comprises the Cochituate area to the south, has become an attractive landing spot for new residents and commuters. Wayland is within striking distance of Boston and Worcester, and many in Wayland drive to work elsewhere.
The town offers several recreational opportunities, highlighted by the Great Meadows National Wildlife Refuge, which runs through Wayland along the Sudbury River. Alongi said she would love to see the town develop more things to do within its borders. She knows several people working to create a community center near downtown.
She said the education system was a big draw. Her family moved when their oldest child began school, and she said they have found a strong community of engaged parents and faculty.
"I think most people move to Wayland for the schools,'' Alongi said. "It doesn't have quite the cachet of other towns, but I think the schools are as good, if not better, than in other towns.''
BY THE NUMBERS
1780
Year that the town broke off from Sudbury to form its own municipality. Then known as East Sudbury, Wayland had been founded by Puritan families 142 years earlier as the first settlement of the Sudbury Plantation.
63,216
Printed volumes at the Wayland Free Public Library, which was founded in 1848 as one of the first free libraries in the United States
220+
Species of birds listed as living in the 3,800-acre Great Meadows National Wildlife Refuge, which runs through several communities and welcomes hiking, along with biking and some boating.
PROS & CONS
Pro
Central location
Wayland is 19.3 miles from Boston and 29 from Worcester, which makes for a relatively easy drive for families who work in either of these major cities. The town does not have a commuter rail station, however.
Con
Taxes
Wayland has some of the state's highest tax bills. Between fiscal 2014 and 2015, the average levy on a single-family home grew by nearly 10 percent, from $10,974 to $12,049.
Andrew Rosen can be reached at [email protected]. Follow him on Twitter @andyrosen.