Real Estate News
Home prices along 495 still haven't returned to the highs of a decade ago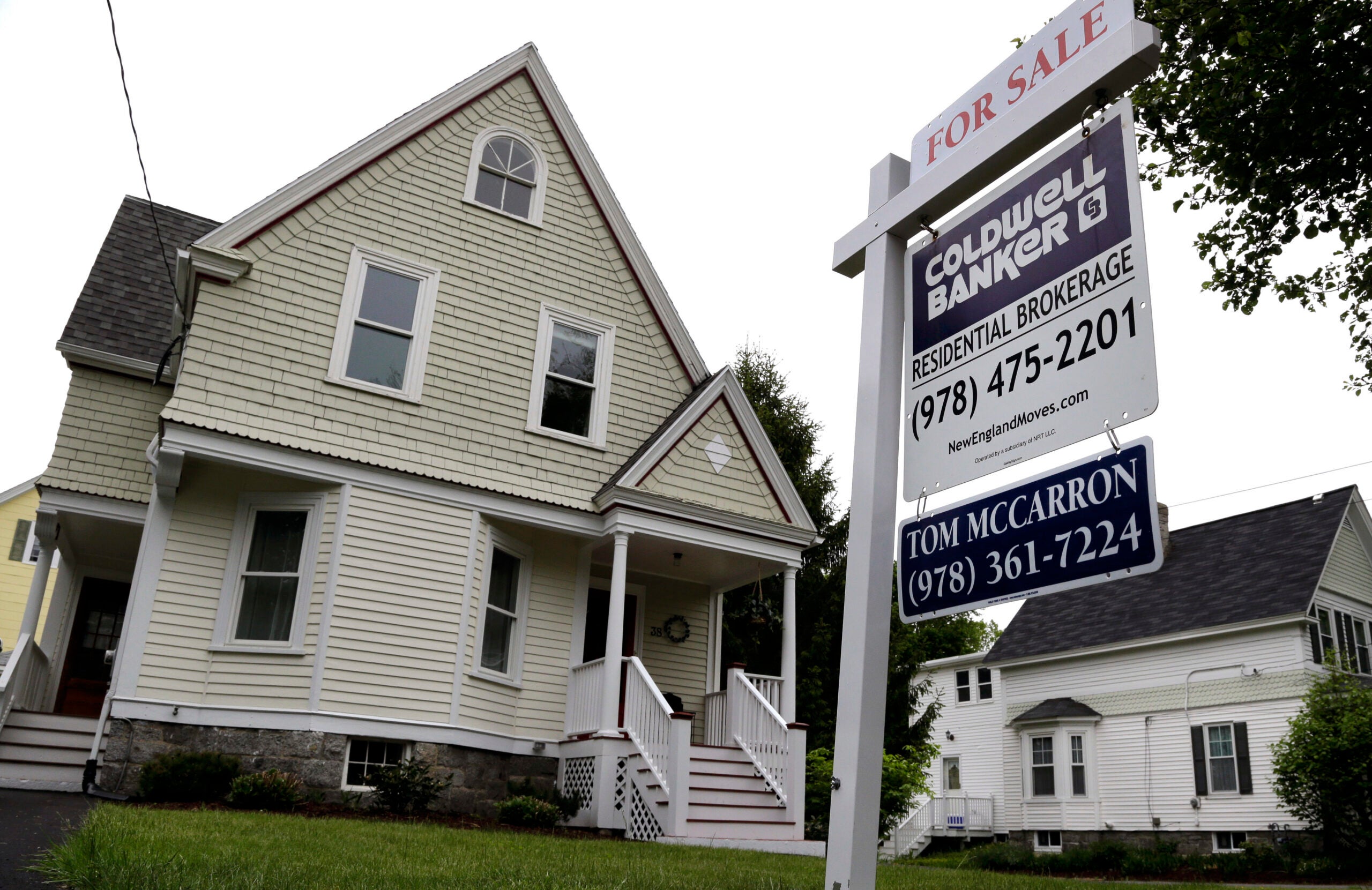 In a few relatively affluent communities along the Interstate 495 corridor like Hopkinton and Boxborough, median home prices are pushing well past peak levels last reached more than a decade ago.
Hopkinton has seen some of the biggest gains out on 495—its median price has jumped 16 percent since 2005, from $545,000 to $633,000, according to The Warren Group, a real estate market tracker and data firm. Boxborough has also experienced a healthy increase. Its median price is up 8.9 percent, from $565,000 to $615,000.
Yet at the same time, many middle- and working-class communities are still struggling to get back to where they were in the mid-2000s, or are just barely above where they were more than a decade ago, Warren Group numbers show.
In fact, median home prices in working- and middle-class communities like Milford, Medway, Lowell, Marlborough, Bellingham, Attleboro, North Attleborough, Plainville, and Littleton are still below—and in some cases well below—where they were in 2005.
"For the most part, the further one travels from the region's core, the greater the chance that you will find single-family home values that have not fully recovered from the housing-price meltdown of a decade ago," says a recent report on the Greater Boston housing market by The Boston Foundation, a philanthropy that has closely tracked local housing trends.
One reason home prices in the outer suburbs have struggled is a growing pushback against longer commutes by buyers, said Elaine Bannigan, owner of Pinnacle Residential Properties and author of the Pinnacle Report, which analyzes home prices in the western suburbs.
Buyers are willing to settle for something smaller closer to Boston, even if that means moving into a school district that isn't as strong as the ones they'd have access to if they bought a home out on 495. That's a much different situation than the one in the 1980s and 1990s, when buyers with growing families often sought larger homes with big yards in outer suburbs with strong school systems.
"That commuter lifestyle is not as attractive to the younger generations," Bannigan said. "The public school system is less important than it used to be."
For example, Milford saw its median home price reach $365,000 in 2005, only to plunge more than 23 percent over the next few years to $280,000, Warren Group stats show. It has since recovered some if its value but, at $305,000 as of October 2016, the town's median home price is still well below its high-water mark of a decade ago.
The median home price in neighboring Medway also fell nearly 18 percent from 2005 to 2013, from $448,500 to $368,450. It rebounded over the past three years, albeit slightly, to $379,950 as of October 2016, according to The Warren Group.
At $348,000, North Attleborough has yet to regain its peak 2005 price of $373,750, while Attleboro's median price, at $280,000, is still more than $43,000 below its 2005 median price of $323,000.
"Some of these towns went down like a stone along the 495 corridor," Bannigan said. "Some went down by as much as 50 percent from the top of the market."
Other outer suburbs are just barely where they were more than a decade ago. Consider Franklin: $412,500 now, $400,000 in 2005. Andover: $600,000 now, $577,250 in 2005. Mansfield: $430,500 now, $427,500 in 2005. And Foxborough: $402,500 now, $388,975 in 2005.
Most of these communities are a good 45 to 50 minutes from Boston—and that's before you factor in rush-hour traffic, which can dramatically extend the amount of time spent driving to work.
Sam Schneiderman, principal broker of the Greater Boston Home Team, said some of his buyers are looking for alternatives as prices rise in Cambridge and Somerville, but the farthest out his buyers will go house hunting is Bedford near 128 or Brockton to the south.
"Most buyers want a commute that is no longer than about a half-hour," Schneiderman wrote in an e-mail. "Some will settle for 45 minutes if they have to. Very few are willing to commute over 50-60 minutes."
Not to mention, job growth has been stronger in the Boston/Cambridge urban core and along the 128 corridor, thanks to the high-tech and biotech booms, Bannigan said.
Route 128 office rents are more than 50 percent higher than on 495, while the percentage of empty office space on 128 is roughly half that of 495, according to a fourth-quarter survey of the Boston area by Transwestern, a commercial real estate firm.
David Crowley, a broker with One Boston Real Estate, sees a strong divergence between home values along two concentric highway "rings" that encircle Boston and its suburbs, 128 and 495.
"It's the tale of two rings," Crowley wrote in an e-mail. "128 values have held firm and, in many cases, significantly increased, while prices on the 495 ring have barely recovered, if at all."
Sign up for our newsletter at pages.email.bostonglobe.com/AddressSignUp.