Real Estate News
The pros and cons of living on a corner lot
Does living on the corner still have that cachet?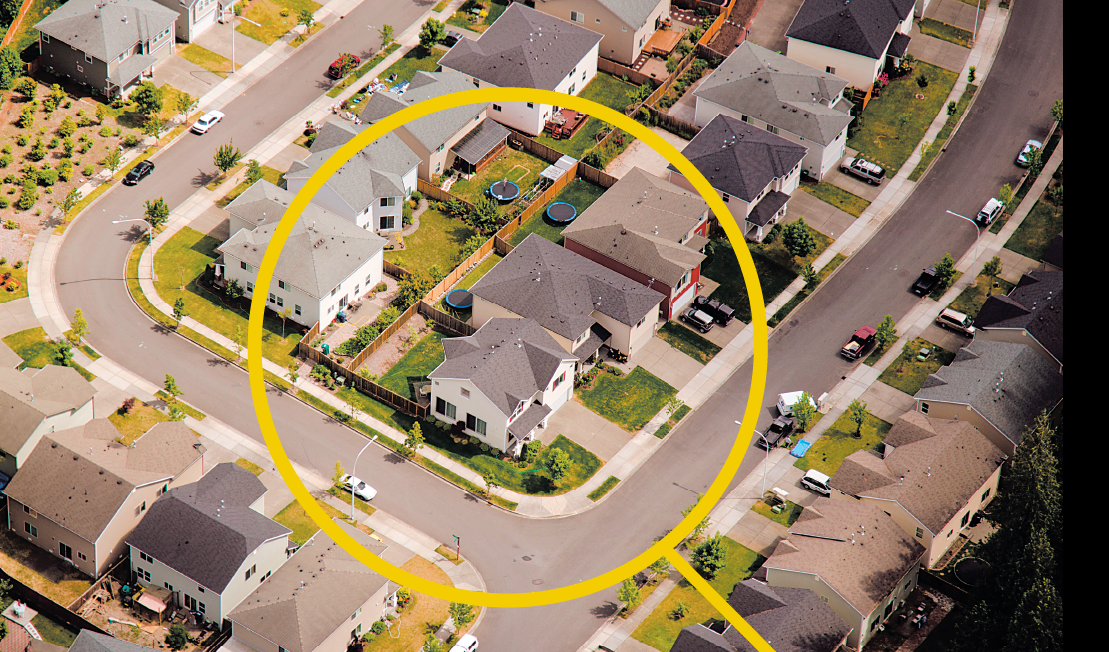 Patty Newman spotted the neat, Tudor-style home while she and her husband were in their car at a quiet Jamaica Plain intersection. Right away, she knew she had to have it.
"I said, 'I'm buying that house.' And my husband said, 'Would you like to see the inside, first?' " Newman recalled. "It was the way it sat on the corner."
It wasn't until their first blizzard that the couple fully understood what they had signed up for. Forty-five years later, they still spend hours shoveling the long stretch of sidewalk that boomerangs around the corner of Westchester and Lila roads.
Like many who own corner lots, the Newmans are balancing a special set of challenges and virtues that come along with living at the end of the block.
The properties usually offer more sunlight, better space, and a spot at the nexus of the neighborhood for those willing to endure the extra landscaping and snow-clearing burdens they can bring.
Gary Rogers, broker and owner at RE/Max On The Charles in Waltham, said there was a time when such parcels were seen as relatively rare and valuable. After all, there are usually only four on a block.
"I remember older folks always saying, 'Oh, I got a great corner lot," or when a builder would be talking about the lot that they were buying, they would always be a little more interested if they were getting a corner lot," he said.
In recent years, he said, it's been something of a wash as some of the drawbacks became more apparent to buyers. Rogers cited the longer exposure to the street that can bring noise, traffic, and related hazards.
Still, some predict that corner lots are likely to become increasingly popular, especially as urban and inner suburban areas become more crowded.
"There is usually a premium on a corner lot, and it's usually about light," said Gregory Lombardi, a Cambridge-based landscape architect. "People want a feeling of openness. They want a feeling of light, especially the way that density is happening now."
The same is true with new construction. David Bauer, division president for Massachusetts at the home builder Toll Brothers, said corner plots offer the opportunity to create a property with a spacious layout. "The customer sees positive there," he said.
In essence, corner lots, with their long borders, bring more of nearly everything. Could you handle it? Several people who have lived, bought, sold, and worked on corner lots shared their knowledge with the Globe.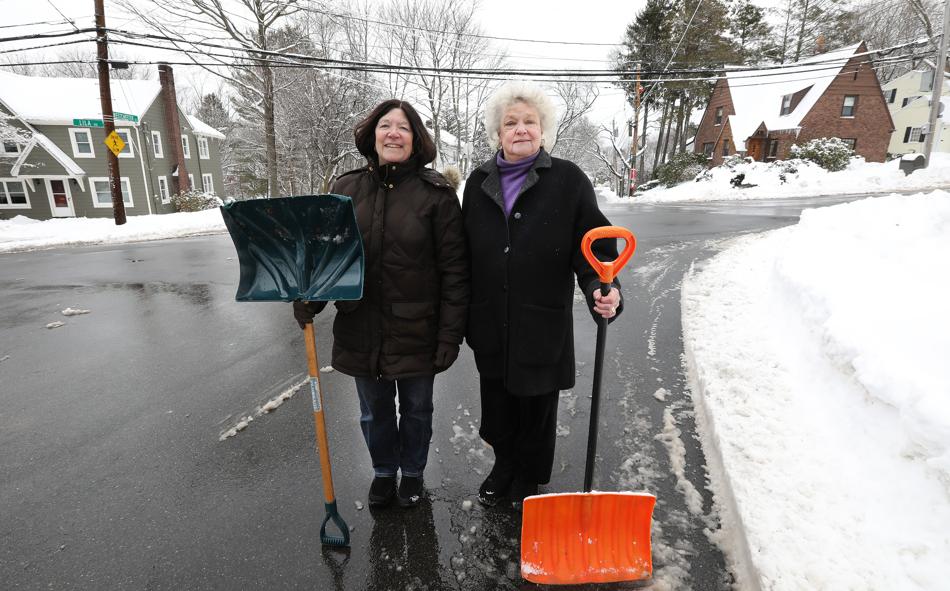 Snow will haunt your dreams
Corner lots can have three or more times the amount of sidewalk as their neighbors, and in many Massachusetts communities that means their owners have to get out there and clear a path after every winter storm — or risk fines.
It can be a backbreaking task, especially given that plows often have nowhere else to deposit snow from the street but along the corners.
"You could have 4 to 5 feet of snow that's been pushed off the road onto your sidewalk," said Peter Roby, who has lived for about 25 years at Newtonville Avenue and Centre Street in Newton. "We get some exercise by going out there."
Newman, in Jamaica Plain, said her husband usually makes a couple of passes as a storm moves through, which can lighten the load. Other owners have resorted to hiring shovelers — or even broken down and bought snow blowers.
It's a high-visibility spot
People can see the house on the corner from two sides instead of just one, which cuts both ways when it comes to privacy. There's only a close neighbor on one side, but that means people might also be able to peer in from the street.
"If someone's walking by, they can see what I'm wearing. They can see what we're having for dinner. We have no privacy whatsoever," said Susan Gormady, whose family moved into a home at a quiet Reading intersection about five years ago.
Some research has also found corner homes are more vulnerable to burglaries because they are more accessible, have fewer neighbors, and can be inconspicuously scoped out as prospective targets from corner traffic lights or stop signs.
Gormady, however, said the visibility is an asset for safety, for her and her neighbors.
"We're kind of able to keep an eye on one another, and people are able to keep an eye on us, as well," she said.
All about the light
Because they usually have only one next-door neighbor, corner homes in denser areas are distinguished in large part by their exposure to the sun.
The lots, in fact, are often more spacious than their neighbors, but Lombardi, the landscape architect, said even small corner properties can feel deceptively large because of their views of the sky.
While many homeowners look to maximize every bit of light that filters into their homes, Gormady has it to spare. Her family recently decided to remove some of the windows in their tri-level home because of the glare.
"The sun kind of chases us in the house," she said. "It's not a terrible thing, but it's something you're aware of."
Neat freaks
Homeowners not on a corner lot may worry little about the appearance of the side yards wedged between their home and their neighbors' properties, but for corner lot owners, one of those side yards is some of their most visible property.
Jeanne Loughlin said landscaping was the furthest thing from her mind when she moved to the corner across the street from Newman in 1989: "I never thought about it." But over the years, she has enjoyed caring for her spacious lot sectioned off by trees and perennials.
Lombardi said the challenge in designing landscapes for corner lots is to "capitalize on the light, the air, the space, without sacrificing your privacy."
He recommends a somewhat permeable border, perhaps using plants, to create a sense of separation and more privacy without making the space feel hemmed in. He also said, given the visibility, that it's important for homeowners to select a design they will have the energy to maintain.
"Everybody wants a pony until you have to take care of it," he said.
Find out about frontage
More exposure to the road can also mean more restrictions on a property. Some cities and towns require structures to be set back from the road a certain distance, which can limit the options for alterations and development.
"If you plan on expanding, you have to be very clear and speak to your attorney about zoning requirements and setbacks," Rogers said.
'Sounds of the city'
No question about it, corner lots, especially on busy roads, are more likely to take in the sounds from outside. There can be an advantage to that. Sometimes a corner lot that faces a heavy traffic area can be relatively affordable compared with its neighbors.
Roby said his family has been very happy with the location of their home, which is convenient to the Mass. Pike and allowed their three children to attend the well-regarded Newton public schools.
The home has a large, private backyard and sides with hedges.
"We don't mind the sounds of the city, if you will," he said.
Rogers said he recommends that any prospective buyer take the time to observe the traffic, listen for noise, and talk to neighbors when looking at a home. That only becomes more important when thinking about a corner lot.
"If it's a busier street, and the intersection isn't well designed, that's a concern," he said. "Neighbors have longer memories than the current owners; they'll have the best information."
Andy Rosen can be reached at [email protected]. Follow him on Twitter at @andyrosen.