Real Estate News
Father, daughter operate a flower farm in a tricky climate: N.H.'s White Mountains
The flower farm Reggie Tarr and his daughter, Vanessa Tarr, operate in Sugar Hill, N.H., started out as a hobby.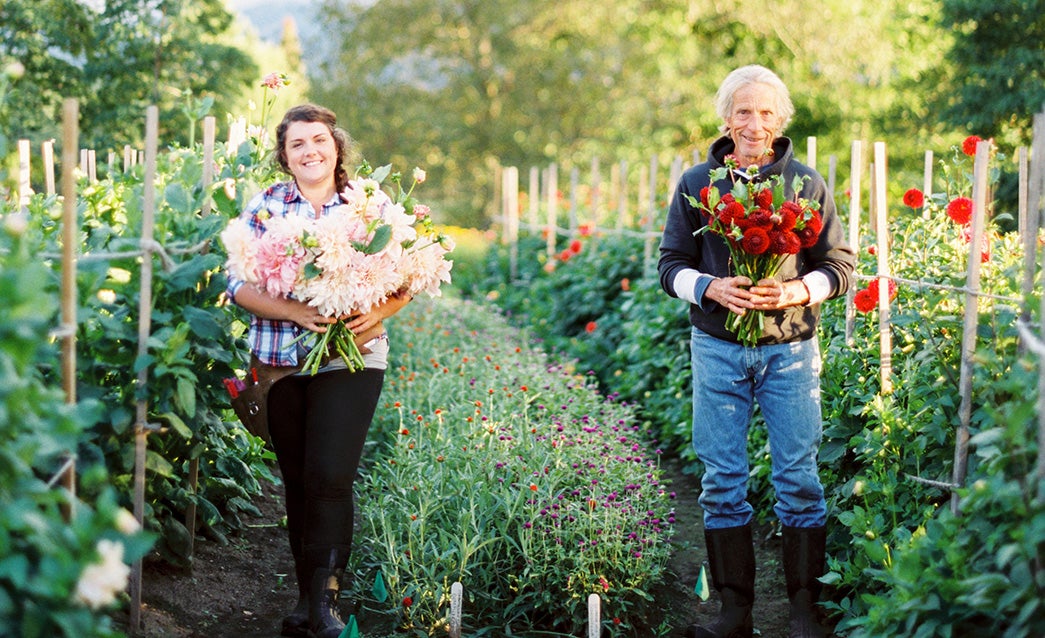 The flower farm Reggie Tarr and his daughter, Vanessa Tarr, operate in Sugar Hill, N.H., started out as a hobby. Reggie, who has worked in landscape design for more than 30 years, bought 6 acres of farmland in 1997 and began planting vegetables and perennials in his spare time. It wasn't until three years ago, with Vanessa's encouragement, that they created a business together solely growing and selling flowers and arrangements. And so Tarrnation Flower Farm — a play on their last name and the fact that "it's sort of our own little nation up here," says Vanessa — was born.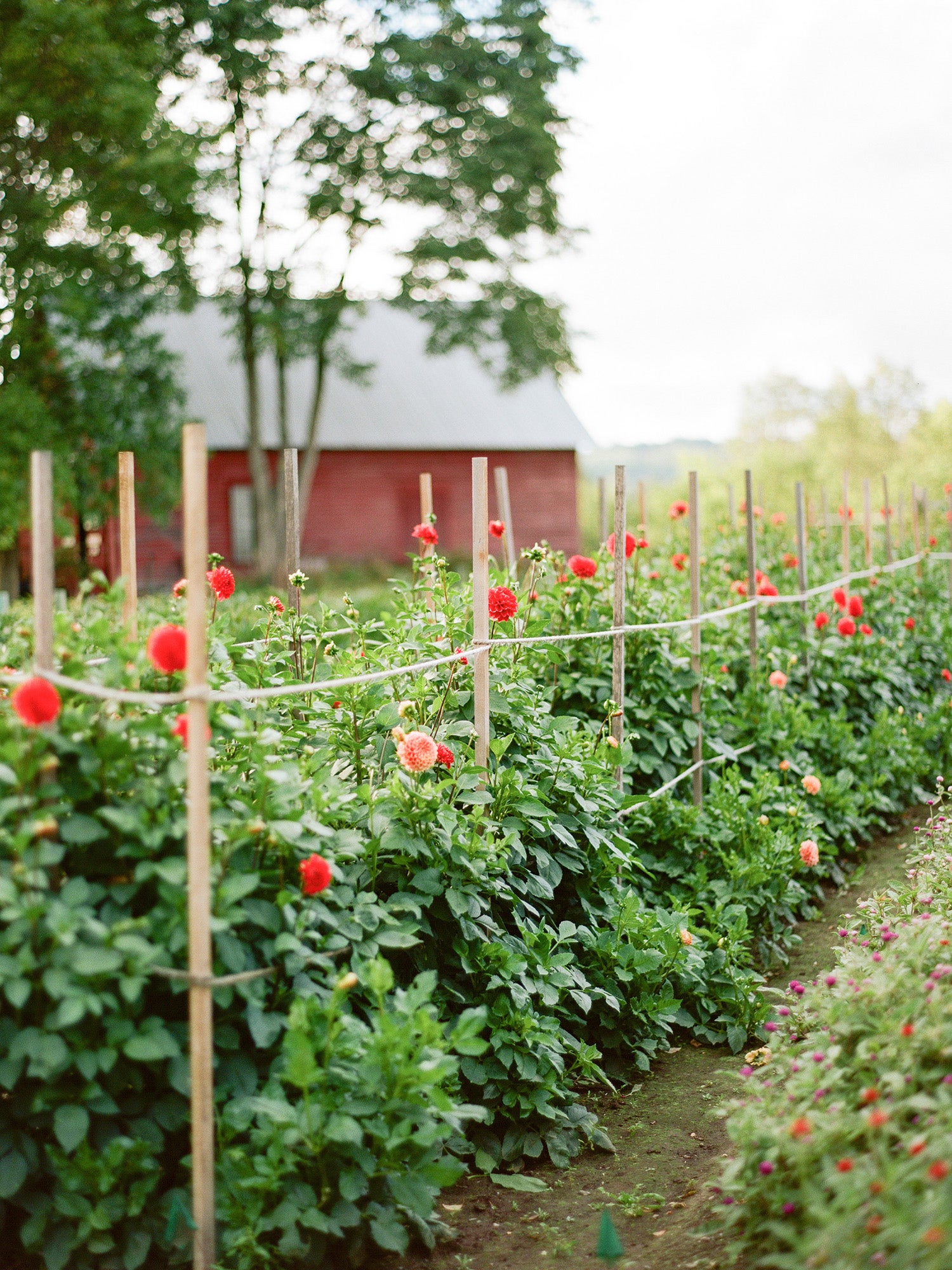 Vanessa, who joined her dad's landscape crew as a teenager and has worked on farms around the world, traveled in 2013 to Mount Vernon, Washington, where she spent several months working at Floret under the tutelage of Erin Benzakein, a self-taught flower grower who kick-started the farmer-florist movement popular today. "It has gained so much momentum in the last couple years," says Benzakein, who focuses on trialing flower varieties and sharing her knowledge with beginner farmers who want to both grow flowers and design with them. "There are so many people wanting to have a more authentic lifestyle connected with nature, and flowers are the most profitable things to grow per acre."
Before Floret, Vanessa had been familiar only with the traditional floral design practice of importing flowers, so "growing your own and using your own is something I never even realized." She still visits Floret to help during workshops or with bigger projects, such as dividing dahlia tubers in the winter, saying what she has learned there "gave me that last push that I needed to know I could do it myself."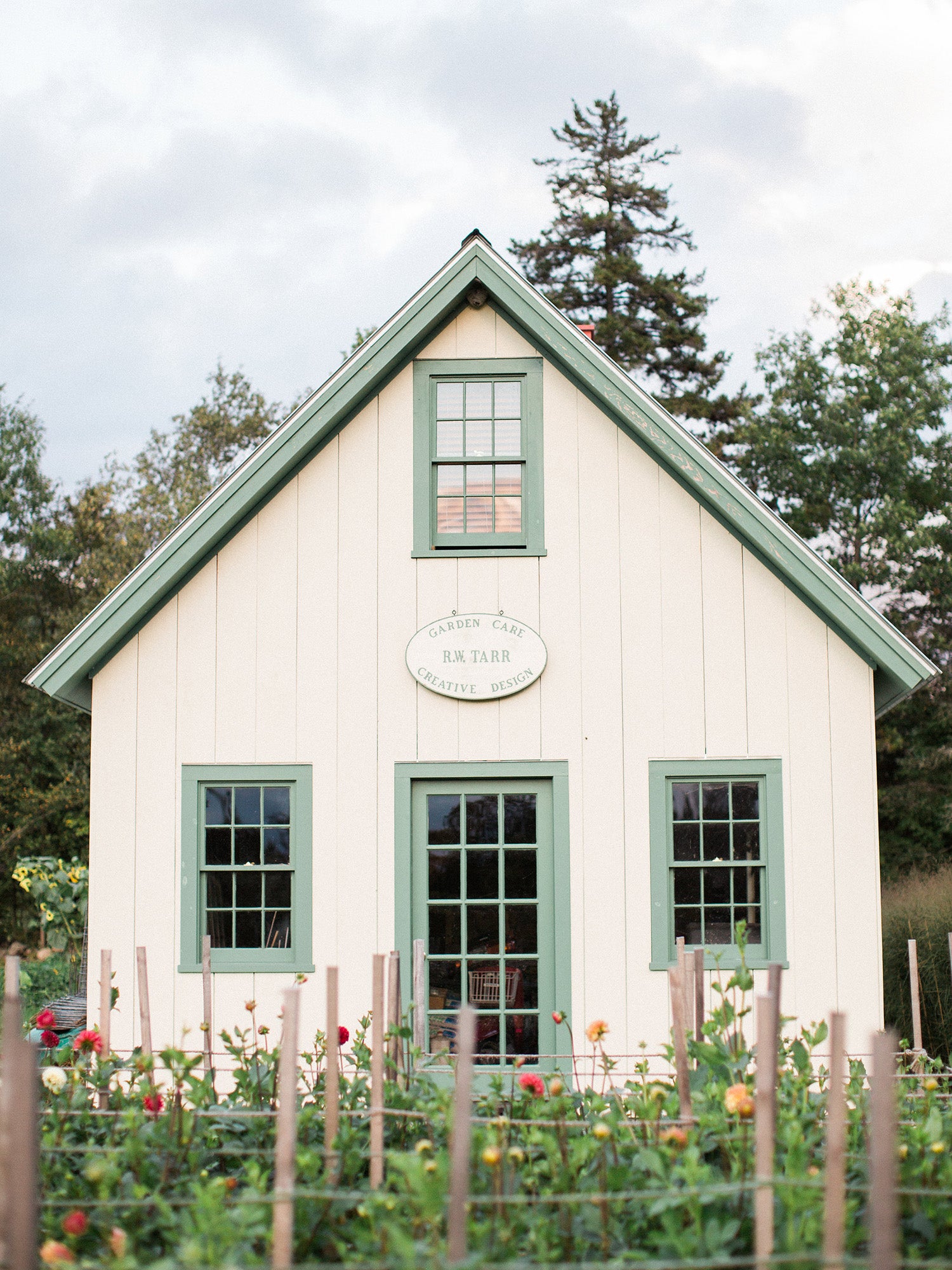 Back home, she combined her knowledge of creating a high-production flower farm with her father's expertise in northern New Hampshire's climate. Because the farm is in Zone 3 on the US Department of Agriculture's plant-hardiness map, Vanessa says their harvests are usually "two to three or three to six weeks behind the rest of the country. We have to trial a lot to see what works, but we're figuring it out."
The last week of May is Tarrnation's annual soft opening, when the father-and-daughter team offers limited early spring blooms, such as lilacs, tulips, narcissus, and lily of the valley.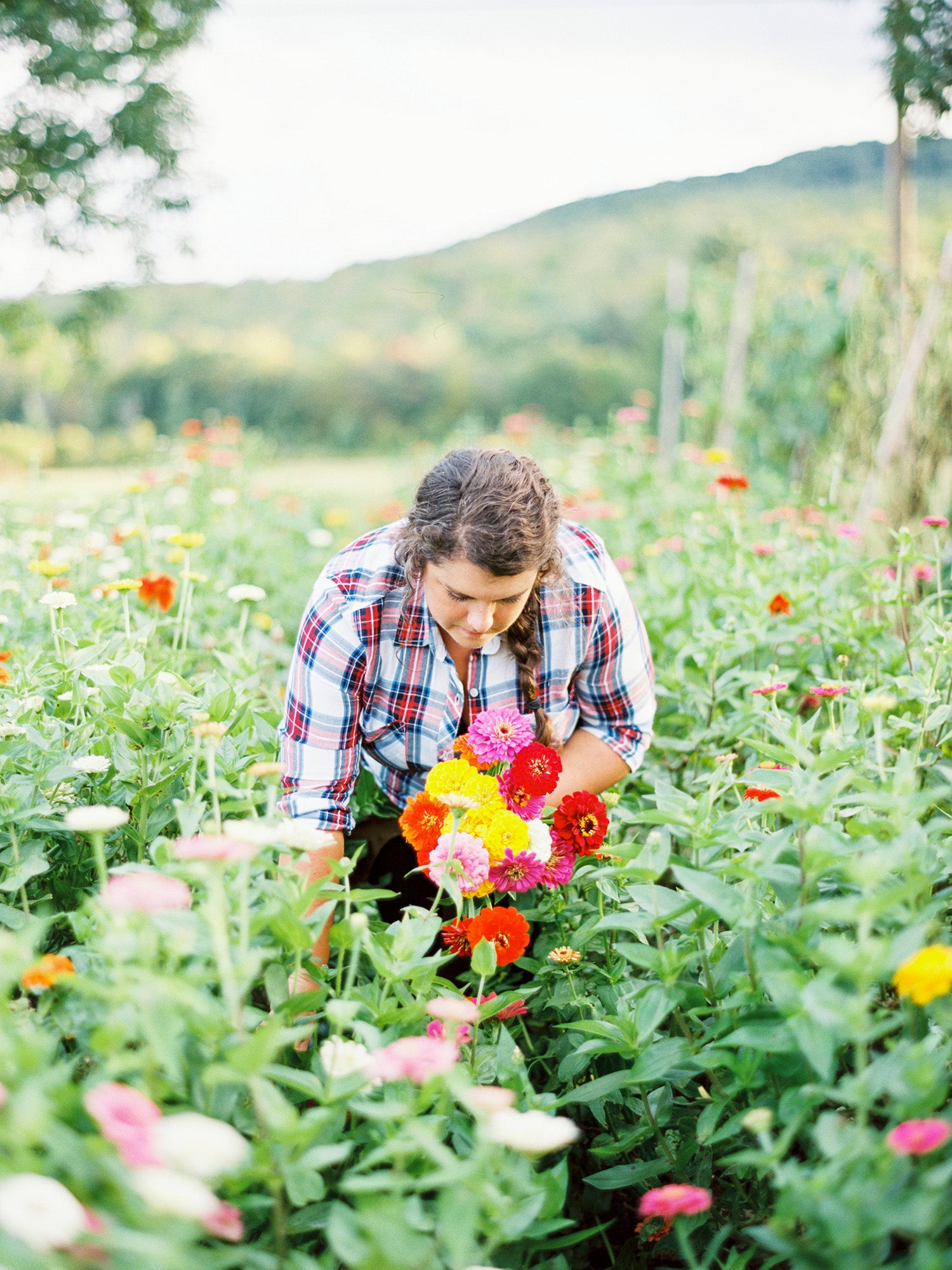 By the end of June, the season for their biggest crop — peonies — has begun. "People love peonies," says Vanessa, "so that's a pretty popular way to kick off the season." Five days a week, their 150-year-old barn acts as a farm stand where people can buy single cut flowers or ready-to-go bouquets. They also can collect their flower share from Tarrnation's CSA (community-supported agriculture) program, order arrangements, consult on weddings, or just explore the beautiful flower-filled grounds.
By mid-July, sweet peas, cosmos, zinnias, and snapdragons are blossoming, while dahlias, their second biggest crop, come in August.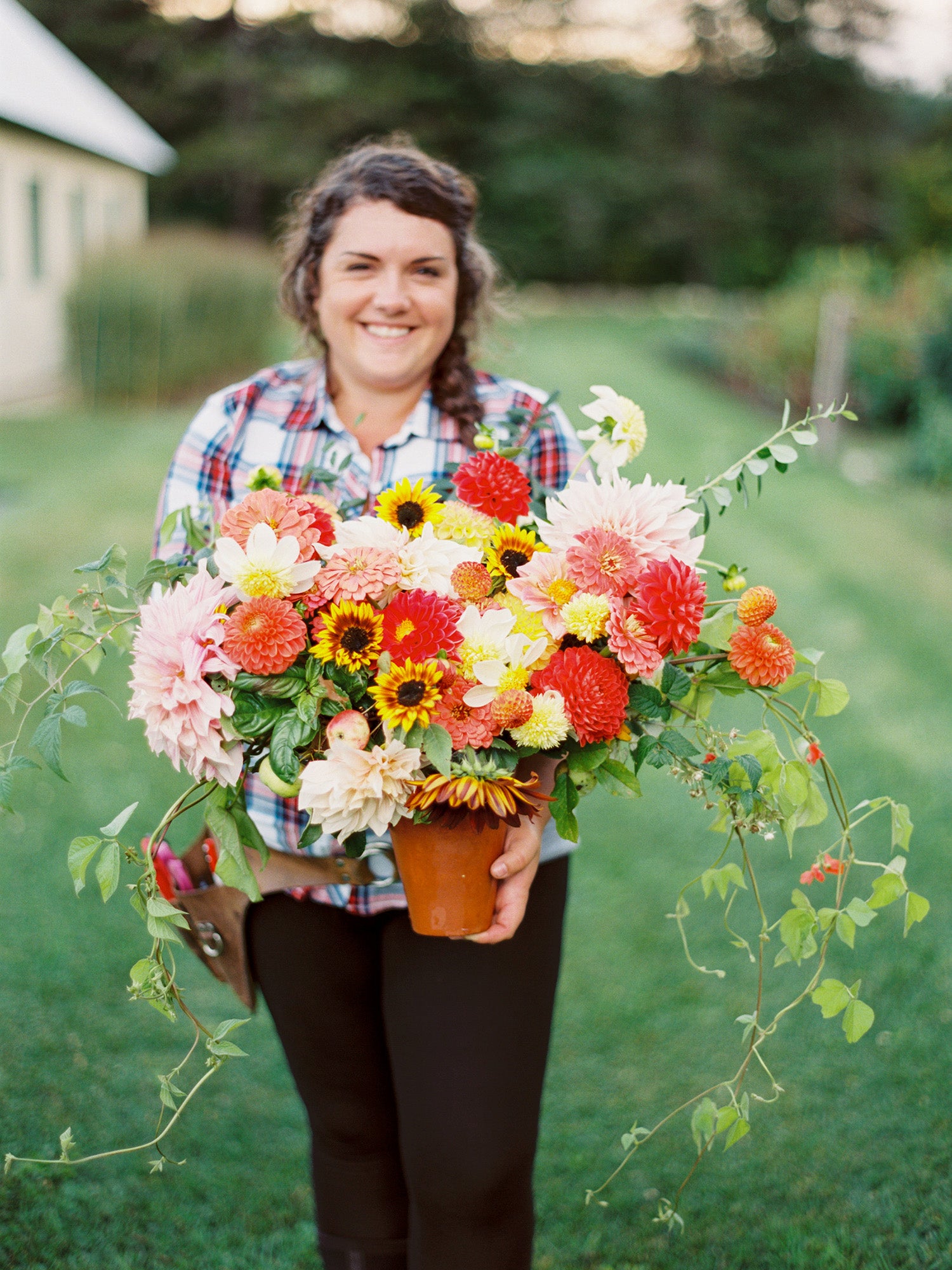 "There are definitely downsides," says Vanessa about growing so far north, listing a short summer season and subzero winter temperatures, "but you have to find the upsides in growing in a hard climate." Finding what works and celebrating the varieties that do well bring her and her father the satisfaction needed to keep going. "The peonies do really well," she says. "We have 2,000 snapdragons in four different varieties, and they do incredible here. The zinnias toward the end of the summer really love it because we get some cooler nights."
The first frost usually hits before the end of September, but Vanessa and Reggie plan to have a new 25-by-40-foot greenhouse up and running by then, which they hope will extend their dahlia season by a month and allow them to see blooms a month earlier in the spring. "The greenhouse is definitely a huge door opening for us this coming season," says Vanessa. "We'll be able to grow things we typically can't grow outside, like eucalyptus, lisianthus, and some new specialty varieties that are in demand in our market." They also plan to plant thousands of tulip bulbs.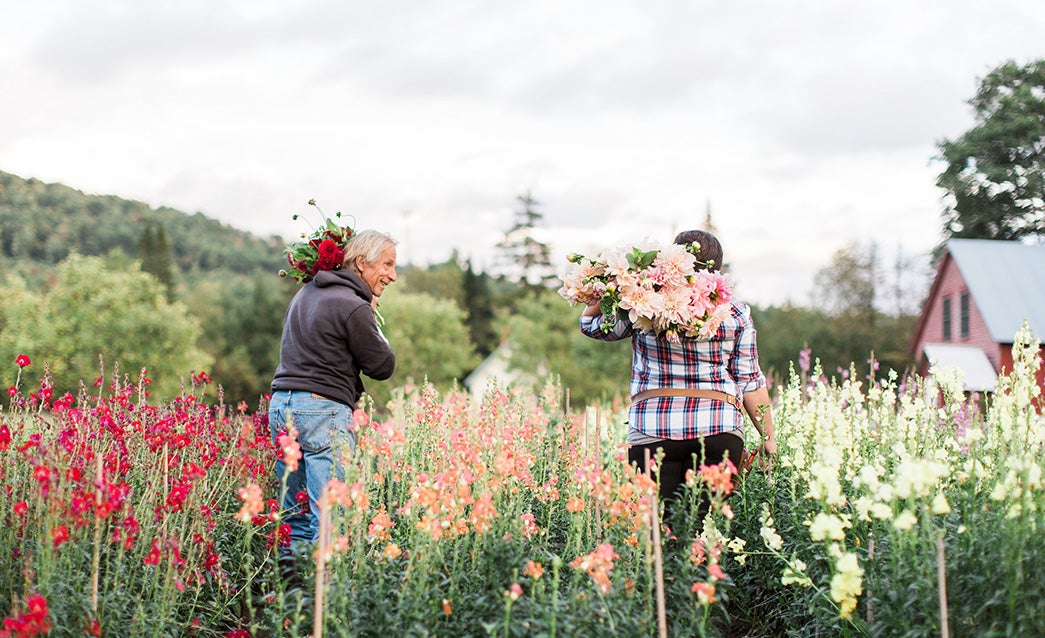 "If anyone can grow flowers in a cold climate," says Benzakein, "Vanessa's the one." That drive, combined with her desire to continue her dad's legacy on this plot of land, motivates Vanessa every day. "You see a lot of love and devotion when you come to the farm," she says.
Tarrnation Flower Farm 96 Streeter Pond Road, Sugar Hill, NH, 603-348-2223; tarrnationflowerfarm.com. Open June to mid-October and Thanksgiving to Christmas, Tuesday–Saturday, 9 a.m.–5 p.m. and by appointment.