Real Estate News
What to know before you buy in a 55-plus community
To ensure you get the right fit, you have to do your homework.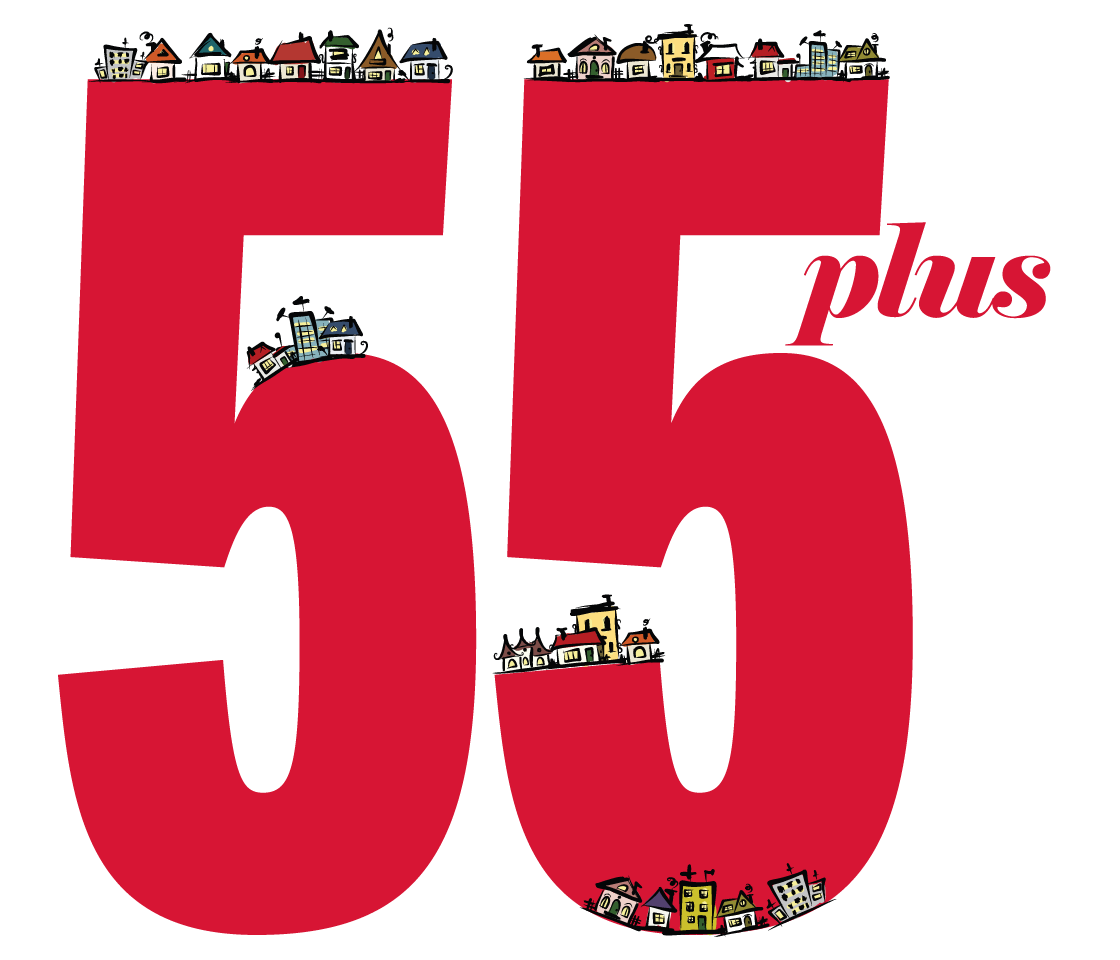 Life expectancy has increased vastly in the United States over the past century — but you knew that. What you might not know, though, is what you're going to do with all those extra years. "For the first time in history,'' said Len Fishman, director of the Gerontology Institute at UMass Boston, "people in their 50s and 60s are looking ahead expecting to live another 30 or 40 years, and we don't understand the implications of that longevity bonus.''
For many — especially those who have recently come out on the other side of a big life change like divorce or starting a second career — deciding the next move is the first step toward envisioning what can amount to a whole 'nother lifetime of happiness. And now there's an option that didn't exist for their grandparents: 55-and-over active-adult communities. But to ensure you find the right fit, you'll have to do your homework.
Where is it?
As with any real estate, location is most important for many people. While some choose to live near their grandchildren, Brian and Mary Anne Joyce, who are in their early 60s, didn't let the fact that their daughter and her family live in North Carolina influence their decision, instead buying a condo at Southport in Mashpee right beside their old neighbors from Dedham, Bob
and Joyce DiMartino. "The way people are mobile today with jobs,'' Brian said, "if we were to chase the kids around the country, we'd be moving every two years.''
Having a 55-plus community near your town can make the choice a lot easier — but if you're moving farther afield, check out the city or town closest to the development you're interested in to see whether it has enough restaurants and shops to keep you happy without having to drive too far. If you still work, what will the commute be like? And don't forget any health considerations that might figure into your decision. "Make sure not only that there's a hospital nearby,'' said Joseph Coughlin, director of MIT's AgeLab, "but that it's one that specializes in the conditions you have. If you're diabetic, for instance, you'll want to be near a Joslin Clinic.''
What kind of community is it?
Every condo association has its own set of rules and regulations, but over-55 communities have an extra layer. Many newer developments require only one family member to be at least 55 years old and allow residents as young as 18; some allow college-age children to stay only a few months at a time; and some even accommodate grandparents who watch toddlers for their working parents during the day. "Providing facilities for young children is very important,'' said Lloyd Geisinger, owner of Thorndike Development in Natick, noting that some of his 55-plus developments have playgrounds. Grandparents are "an important segment of the population that buys into these communities,'' he said.
Take daytime and evening drives around the complex; if the sidewalks roll up at 9 and you're a night owl, it may not be the place for you. If you're widowed, ask the sales office about the ratio of singles to couples who live there. And if you have a dog, be aware that some communities don't allow pets at all and many that do will take only one small pet per household. But according to Ron Bonvie, the developer of Southport and several other 55-plus communities, that's beginning to change. "I've lost a lot of buyers because of that little paragraph in the documents,'' Bonvie said. He said his future developments might allow dogs up to 80 pounds and consider exceptions to the one-pet rule (after a trial period and board review).
Check out the amenities
There was a time when 55-plus communities were just clusters of condos for older adults, perhaps with a golf course clubhouse in the center. Today, though, these neighborhoods are working hard to make sure you never have to get on a highway if you don't want to. The Pinehills in Plymouth — which encompasses 38 neighborhoods without age restrictions and two 55-plus — has a supermarket, a gas station, five restaurants open to the public, a post office, and "other things you think of as being in a little town,'' said Tony Green, managing partner. It also has amenities beyond the usual tennis court and swimming pool; The Pinehills has ponds for kayaking, walking trails, and a club with activities suited to various interests, whether it's a history group, tai chi, card games, or genre-specific book clubs.
Getting involved in these is part of the reason people move to such places. "Most neighbors are looking for the social life,'' said Anh Thomas, at 48 perhaps the youngest resident of WestRidge, a Thorndike Development in Hudson. (Her husband, Peter, is 65). "The kids are busy or living far away, so it's the social aspect that keeps them young, keeps them healthy and active.''
Other important features include security, which is usually best in gated communities, and, thinking ahead, whether there's private or public bus service within walking distance of your unit. "Many seniors lose their ability to drive or are not comfortable doing it or their night vision isn't good,'' Fishman said, "so it makes sense to ask whether transportation is available and how expensive it is.''
Don't overlook the finances
Speaking of transportation, Jana Lynott, a senior strategic policy adviser at AARP, recalls hearing about a suburban community whose transportation service was canceled, isolating residents. To avoid a similar scenario, check the developer's track record and visit an older community started by the same company to make sure it's still well maintained. Check that condo prices are in line with the city or town's. "You're not going to get a heck of a lot lower than the town median,'' Bonvie said, "but you'll get so many amenities that other places in town don't have that every day of your life will be fun, fun, fun.''
Ask for your target community's financials, get a record of any assessments imposed on the homeowners' association fees over the past few years (for a new roof on the clubhouse, for example), and check the board meetings to see how problems have been handled. Finally, meet with other residents — many residents, many times, if possible — to ask about their experiences. "If the developer doesn't allow you to do so,'' Bonvie said, "there's a problem.''
Have a smooth transition
"We'll have functions where we invite a number of potential buyers so they can meet the residents,'' Bonvie said. "A clambake, for example, or spaghetti night. If you're an avid golfer, we'll put you in with a foursome. Call the sales office to find out what's coming up, and go to open houses.''
While their Phase 2 unit was being built in WestRidge, Debbie Depp Wilson, 67, and her husband, David, 70, visited often. "After we bought our parcel,'' Debbie said, "we'd come here every Sunday and walk through Phase 1, envision where our condo was going to be, and meet people.'' Soon they were attending informal Friday night cocktail parties on the village green. "We didn't want to arrive as strangers,'' Wilson said, "so by the time we moved in I knew almost everybody in Phase 1. . . . They were incredibly helpful at giving me information, so they accelerated my learning curve.'' Being in a large but close-knit community, she said, means you can always find someone to talk to, but "if you're a curmudgeon, you can stay a curmudgeon, and that's fine, too.''
"It's almost like a throwback to the 1950s,'' said Anh Thomas, "with the front porch and a nice interaction of knowing who's who as they walk by and chitchat. The sense of togetherness and friendliness is a big component, and that goes across any age group.''
Elizabeth Gehrman is a frequent contributor to the Globe. Send comments to [email protected]. Subscribe to our newsletter at pages.email.bostonglobe.com/AddressSignUp.