Real Estate News
North End's famous 'Spite House' back on the market
The home is 10.4 feet at its widest point.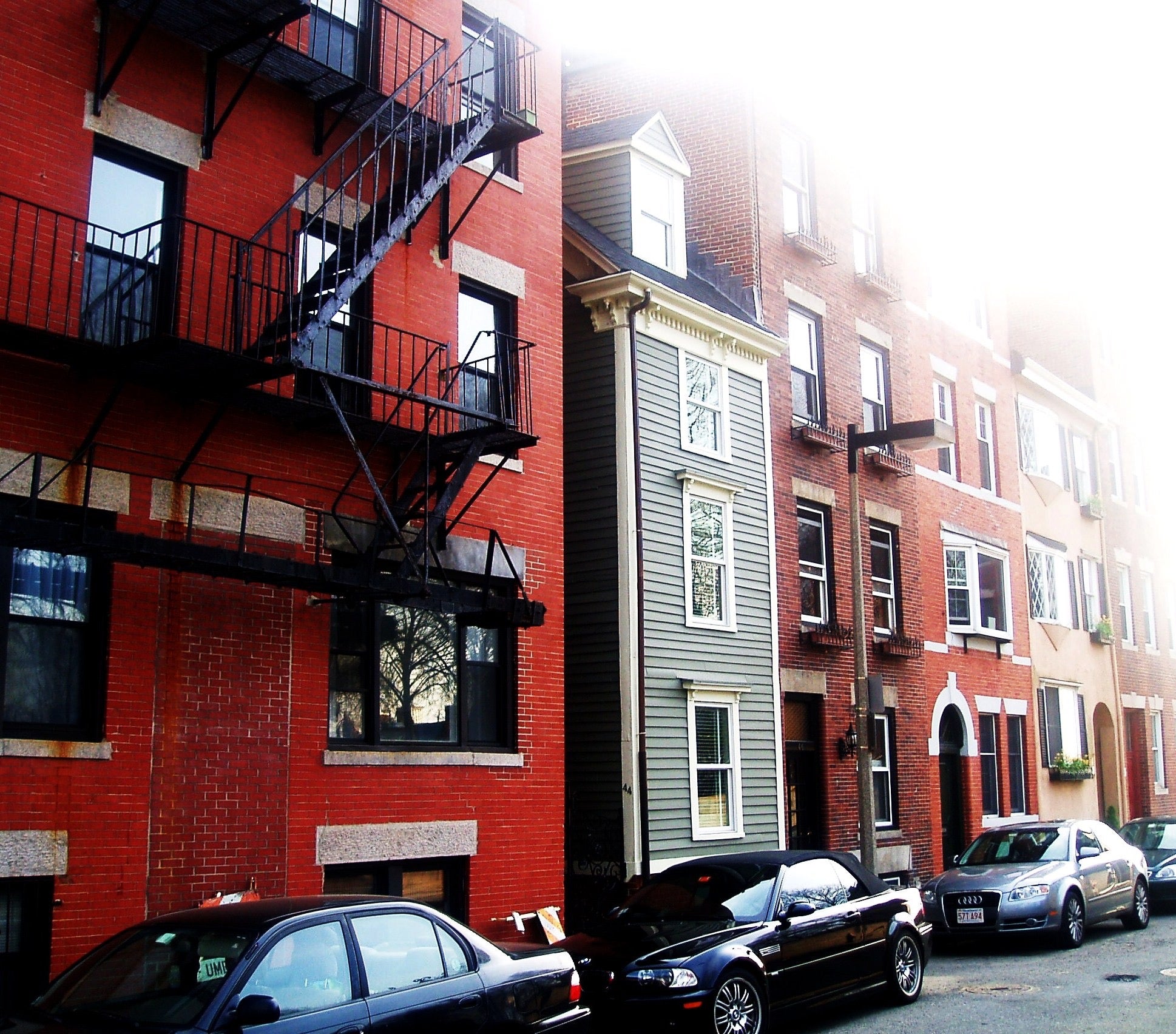 Long before tiny houses were trendy, there were homes built out of spite. Boston's famous "Spite House" is back on the market for the first time since 2000.
The famously narrow North End single-family at 44 Hull St. comes to about 1,166 square feet and was built in a vertical style with four stories. Its price tag is $895,000, which is a 159 percent increase from its last selling price, $345,000. It's 10.4 feet at its widest point. With two bedrooms and one bath, this house is meant to get pretty cozy. Its North End location makes it a popular destination for curious tourists traveling along the Freedom Trail.
Legend has it that two brothers inherited a chunk of land when their father died. One of the brothers was a soldier, and while he was off serving his country, the other brother built a large house that took up most of the lot. To spite his brother, when the soldier came back in 1884, he built a narrow home on the sliver of land that was left, blocking his sibling's view and sunshine.
When asked whether he believes the legend, Eric Shabshelowitz, Cabot & Company listing agent, said: "Personally, I think so, and I hope so. It's a great story. And I would ask, 'Why else would a house this shape be built?' "
The house is owned by Jennifer Simonic and Spencer Welton, a couple who lived in the house for a number of years, but moved out of the city and used it either as a place to stay when in Boston or rented it out. According to Shabshelowitz, they don't see themselves moving back to the city, so they decided now was the time to sell.
"I think for a unique property like this, there's probably never a bad time to sell it," Shabshelowitz said. "There is a lot of development happening in Boston, but there are no buildings being built like this with this amount of history."
There's a roof deck that offers amazing views of the city skyline and a decent-sized backyard to catch the stolen sunshine.
Renovations have been made to the home throughout the years, keeping a mix of the old and the new. There are hardwood floors that appear to be original to the house, but the renovated kitchen has stainless-steel appliances. Each level is only about 300 square feet, and the space is uniquely maximized.
"People have lived in the house since 1884, so people have learned how to live in less than 300 square feet per floor," Shabshelowitz said. "Every inch of this house is utilized; that's one of the interesting things about it."
There is already a lot of demonstrated interest, said Shabshelowitz, but no potential buyers will see the house until the first official open house this Sunday, April 2, from 1:30 to 2:30 p.m. Those interested in the home range from people looking for a single-family in Boston to real estate investors who see this as a unique opportunity to purchase a piece of history.
The biggest worry now? Whether all those interested can fit inside.
Send comments to [email protected]. Subscribe to our free real estate newsletter at pages.email.bostonglobe.com/AddressSignUp.