Real Estate News
Ask the Realtor: Tips for making your offer more attractive
In a market like this, if you want your offer to be considered, you cannot have a home-sale contingency.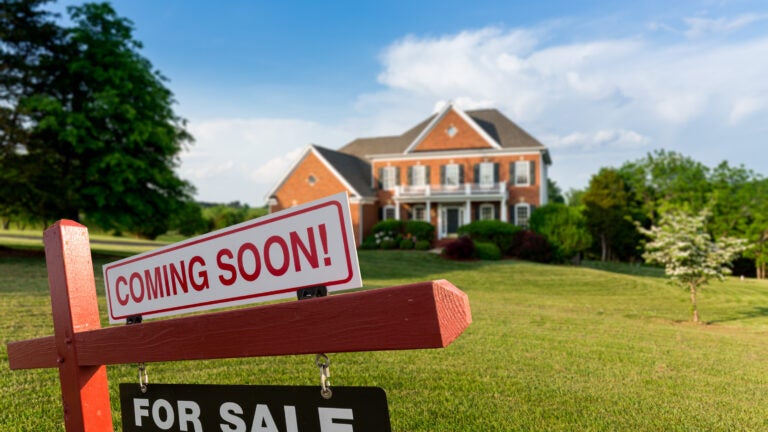 If you have not been in the real estate market lately, put on your seat belt, because you are in for the ride of your life, especially if you are a buyer.
This market is hot, unlike anything I have ever seen in my career. Buyers are often subjected to multiple bidding wars, resulting in frustration to the point of agreeing to almost anything to get any house. I say "any house'' because buyers are not only adjusting their expectations, but are in many cases settling for any home they can find that is remotely close to what they are looking for. Many of these buyers have been looking for at least a year, some a lot longer. They are tired, frustrated, and many times desperate.
Conversely, sellers are in a fantastic position. Not only can they name their price, they are forcing buyers way out of their comfort zones, requiring them to remove important contingencies to have a chance of getting an offer accepted.
Home inspections are one of the first things a seller wants removed. I know it goes against all buyers' gut instincts, but if you want a house, you just may have to drop that inspection. This way, once the offer is signed, the seller does not have to worry about additional negotiation. I was recently involved in three multiple-offer situations where the sellers gave the buyers the ultimatum that if they did not drop the inspection contingency, their bids would not be considered. Again, this is not something a buyer would or should normally do, but this is not a normal market. Sellers have so many offers presented to them, and this is one way to clear the playing field.
Buyers not only need to do whatever it takes to make an offer attractive, they need to do it fast. They may only get a day or two to make a decision. Homes are going on the market on a Saturday, with offers required to be submitted by Monday at noon. Buyers must rearrange their lives to make sure they get into these homes and have time to put together an offer. Weekends become workdays. If you are not on top of the market, you will miss out.
In a market like this, if you want your offer to be considered, you cannot have a home-sale contingency. No seller with multiple offers will go with buyers who need to sell before they are able to purchase.
I recently heard of a home in Stoneham that received about 30 offers. The list price was $400,000, and the home ended up selling for about $100,000 more, 25 percent over asking. Of course, the 29 buyers who did not get their offers accepted are still in the market and even more motivated, competing against one another for the next home. I have never seen a market with buyers in such a stressful position. This is why it is important to work with an experienced buyer's agent. This agent will represent you, advocate for you, educate you, and evaluate each situation, clearly explaining the pros and cons of what you might need to do if you really want a house. He or she will also tether you to reality when your emotions take over (which happens frequently). This agent will let you know when a house is a good value and at what price it might be an unrealistic purchase. A professional buyer's agent will keep you grounded so that you can make a logical decision.
Finally, how you finance a home can make you stand out from your competition. Of course, cash has always been the preferred method for purchase, but in this market, it's becoming almost a necessity. Although a financed offer with a high amount down is attractive, sellers do not want to see a mortgage contingency at all if they don't have to. If they receive an all-cash offer, they do not have to work with a bank, thus reducing the possibility of the deal falling apart due to financing. Buyers are responding by doing whatever they can to pay cash (maybe not on their first offer, but after losing a few homes they are). This includes borrowing the money from their parents, taking money out of their IRAs or 401(k)s, or not making the offer contingent on financing. This is similar to offering cash, because if the loan doesn't pan out, the seller would receive the purchase-and-sales deposit, which is normally 5 percent of the price. By the way, the trend in cash offers is an additional reason why homes are increasing in price. Without a mortgage, no bank appraisal is required. Appraisals will typically keep a sales price from going above what a home is worth. Without an appraisal, there is no safeguard from a crazy high price, which becomes the benchmark for the next home that goes on the market. A vicious cycle.
This information is not meant to scare you, but rather explain what you can expect if you are about to enter the real estate market, especially as a buyer. I hope this will be an adventure that you are prepared for, resulting in a home purchase in the not too distant future.
Marjorie Youngren is a broker at Century 21 Commonwealth in Lynnfield. E-mail your questions to [email protected]. Follow her on Twitter@MarjorieTeamC21. Subscribe to the Globe's free real estate newsletter at pages.email.bostonglobe.com/AddressSignUp.