Real Estate News
What real estate agents, sellers have to tell buyers — and what they don't
There are only two things state law requires a seller to tell you.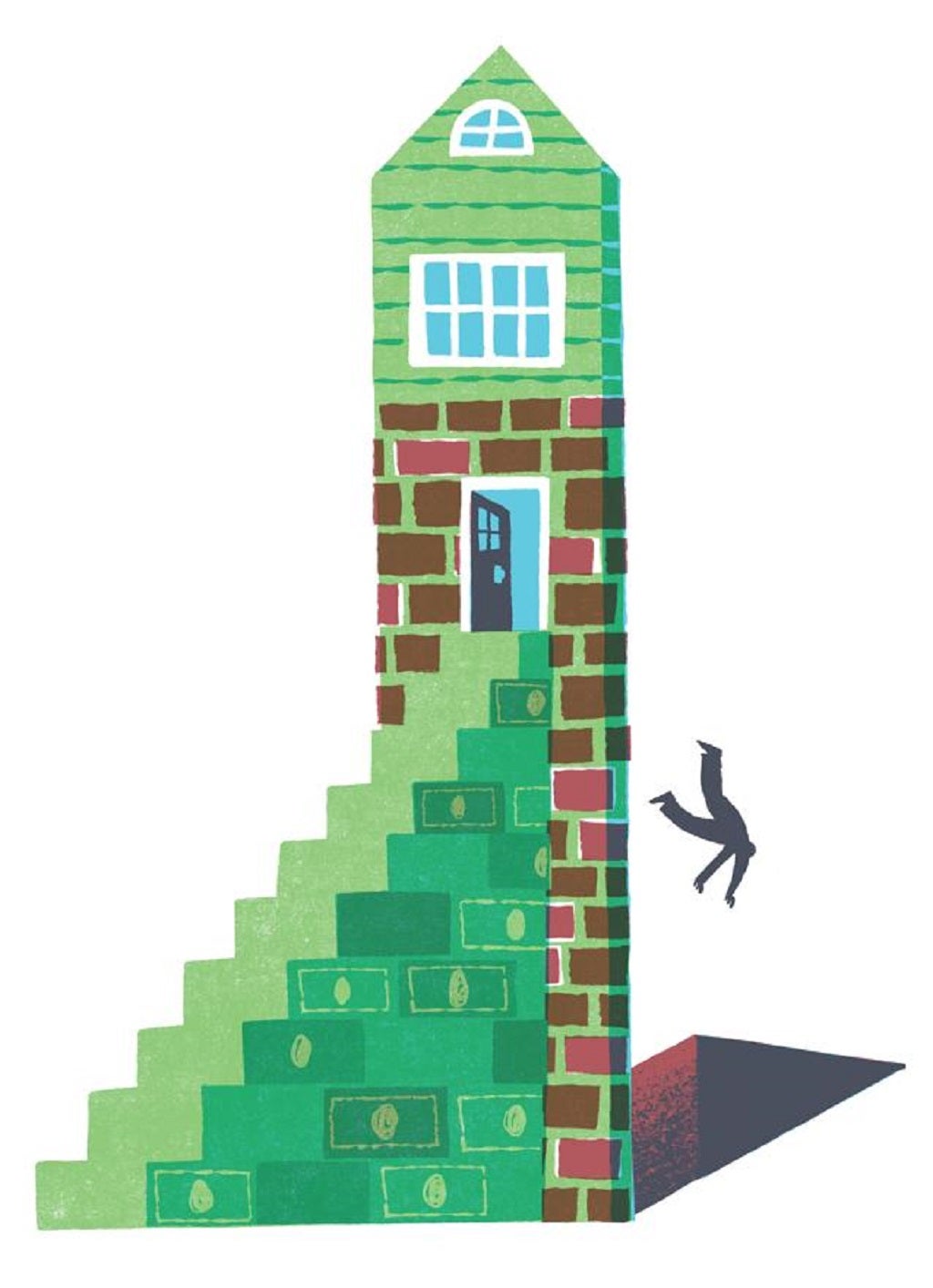 A house can be hiding any number of expensive headaches — within its walls, underground, or even in plain sight — many of which the average home buyer isn't equipped to recognize, like an old underground oil tank or unhealthy levels of radon gas. Luckily, the listing agent is required to disclose these issues … right?
Well, yes. A real estate agent is required by law to tell you about any "material defects'' the home has, ones that would make you think twice about buying it. But that's not the whole story.
"The regulations here in Massachusetts [under Chapter 93a] say that brokers need to disclose anything that would influence a buyer's decision on whether or not to purchase the property,'' said Michael McDonagh, general counsel at the Massachusetts Association of Realtors. "So if brokers know there's a problem with the roof or mold in the attic or the furnace isn't working, and it could impact the buyer's decision to buy the property, then they need to disclose that.''
Not only must brokers tell you about such things if asked directly — they're required to answer your questions truthfully — they're also supposed to be upfront about them. "When they know something about a property that is a material defect, they have to volunteer that information to a buyer,'' McDonagh said. "It's not something they can sit back and wait to be asked about.''
Sounds great, but here's the hitch: It all hinges on the agent's awareness of the problem. Agents can't disclose something they don't know about, and sellers have less incentive to be forthcoming.
While listing agents are encouraged to have their clients fill out a "seller's statement of property condition'' — a checklist of headaches ranging from infestation to zoning issues to plumbing problems — a seller's not legally obligated to fill it out. There are only two things a seller is required to disclose, according to McDonagh: whether there is lead paint and the condition of the septic tank.
Under the Massachusetts Lead Law, if a home was built prior to 1978, "the seller and any realtor have a legal obligation to disclose all that either knows about the presence of lead paint in the home,'' said real estate attorney John Pulgini, a partner at Pulgini & Norton LLP.
And if the home has a septic system, Pulgini said, the seller needs to provide a certificate from the board of health that shows what condition it's in. "The Title 5 Certificate will show that the system either passed, conditionally passed, or failed,'' he said.
Beyond those mandatory disclosures, though, "the general rule is that the seller is not obligated to disclose unless asked,'' Pulgini said. Sellers have to respond truthfully to reasonable questions about the house, he said, but should be careful to limit their responses to what they actually know; answering in probabilities like "I don't think so'' can lead to trouble.
"Sellers can always respond by stating that they don't know the answer to a question if that's truly the case,'' Pulgini said, and "some sellers can be reasonably expected to know more about a home than others.'' For example, longtime homeowners will be more familiar with their property than an out-of-state heir tasked with selling a grandparent's house.
Speaking of estate sales, another common concern among buyers is whether anyone has died in the home; it comes up often enough to warrant its own state statute. "What that says is a real estate broker is not required to affirmatively disclose that there might have been a homicide or suicide on the property," McDonagh said, meaning they don't have to mention it unless you ask. "It actually goes on to include any type of parapsychological phenomenon, like ghosts and that sort of thing." The difference, McDonagh explained, is that crimes and ghosts are related to the people who lived in the house, not the property itself. (The rule also applies to noisy neighbors, barking dogs, and other external nuisances.) If a buyer directly asks about such things, though, the seller or agent is still required to answer truthfully.
In case the point hasn't been drilled home yet: If buyers don't ask questions, they may not get all the information they need to make an informed decision. And that underscores the importance of having a good buyer's agent on your side, McDonagh said. "Buyers have a lot on their minds, and they may not think of all these questions, like whether there's ever water in the basement. But the buyer's agent knows what to ask,'' he said.
Ask the seller to disclose whatever's known about common issues such as basement flooding, water damage, mold, pests, and whether any appliances are leased, Pulgini said. "Radon gas is another concern that deserves special attention here,'' he added. If the seller has never tested for radon, a radioactive carcinogen, the buyer can include a contingency saying the home must test at safe levels.
Beyond a buyer's agent, you'll also want other professionals investigating the property on your behalf — including a home inspector and real estate attorney, said Jorge Colón, program manager at The Homebuying Mentors, a program of the nonprofit Allston-Brighton Community Development Corp.
"A home inspector will examine the structural and mechanical condition of the home,'' Colón said, and "will tell you, for example, if a heating system or a roof needs to be replaced in the near future, both of which could be costly repairs.'' However, while home inspectors have a general knowledge of many issues, he said, sometimes you'll need a specialist — such as a pest inspector if there's evidence of termite damage.
And while a hot market is driving some desperate buyers to waive their home inspection contingencies, Colón cautions against this. "Don't allow the competitiveness of the market to force you into making emotional decisions,'' he said.
You should also have your own lawyer looking out for you. Your lender's closing attorney will request a title search for the property to ensure the ownership isn't in dispute, Colón said, but that person is just working for the bank, which has a vested interest in a clean transaction. "The purchase and sale agreement templates available out there are usually written to benefit the seller,'' Colón said, and a good buyer's attorney will review the document to make sure the language protects you.
Regardless, there's nothing stopping you from performing a little do-it-yourself research for good measure. "We encourage buyers to do as much due diligence as they can before purchasing a property,'' McDonagh said. "Of course you do a title search with a lawyer, but also visit the local building department and see what permits were pulled. Visit the zoning board and see if there have been any decisions made on the property.''
You can learn about a property's history from police records as well, said Jim McGue, owner and broker at Granite Group Realtors in Quincy. "What we recommend is going down to the police station, not just calling,'' McGue said. If you're concerned about a possible death or that a crime might have been committed in the home, this is a good way to find out. Likewise, the fire department may be able to tell you if there was ever a fire at your address — even if the seller claims not to know where those black marks on the rafters are from.
Any home, particularly an old one, will come with its fair share of surprises no matter how much you learn about it first. But what if you feel deliberately misled? "Failure to disclose is a top reason why our members get sued from time to time,'' McDonagh said, though it's often the result of a seller holding back information from the listing agent.
"If the seller knowingly misrepresented something to the buyer that the buyer relied upon to purchase the house, the buyer could sue for monetary damages,'' Pulgini said. But, he adds, "sellers can disappear to parts unknown.''
A better plan? Ask questions early. It might not help you negotiate a better price on the home, but at least you'll know what headaches to expect once you move in. Then leave some room in the moving truck for a big bottle of ibuprofen.
Jon Gorey is a freelance writer in Quincy. Send comments to [email protected]. Follow him on Twitter at @jongorey.