Real Estate News
Here is what it's like to navigate a vintage market with an interior designer
It's a sunny day in June, and we are following Dina Holland, hoping to get some shopping tips, as she works The Vintage Bazaar held at Pettengill Farm in Salisbury, Massachusetts.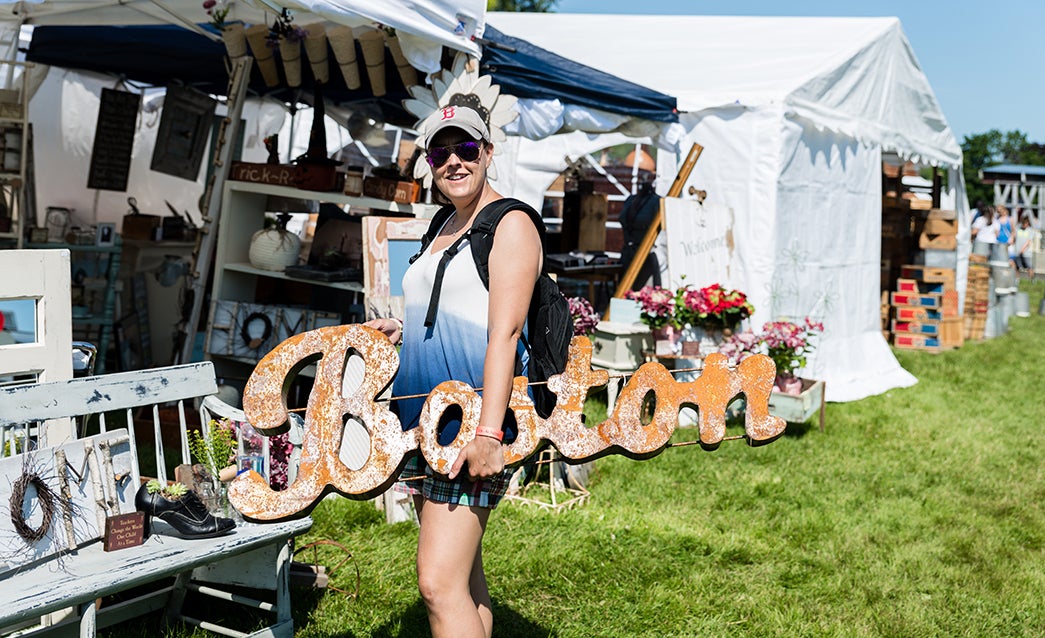 "Can you tell me about this drum?" interior designer Dina Holland asks the vendor at Mill 77 Trading Company's booth. It's a sunny day in June, and we are following Holland, hoping to get some shopping tips, as she works The Vintage Bazaar held at Pettengill Farm in Salisbury, Massachusetts. It's not quite 9 a.m., but we've already perused a lot of booths and talked to a lot of dealers. After getting details on the drum, she turns to us and says: "It's a reproduction. How do we feel about that?" We don't mind, and priced at $115 and made of real hide, it looks like a deal. Holland examines the drum again and whips out her tape measure: The piece is 22 inches tall, she says, "a perfect side-table height." She buys it and asks the dealer, who has a 6,000-square-foot showroom in Amesbury, Massachusetts, to hold it until we're finished shopping.
Holland, proprietor of Dina Holland Interiors in Needham, Massachusetts, is a seasoned flea market and antiques show shopper. She scours them throughout New England — the largest being the Brimfield Antique Show each May, July, and September in Brimfield, Massachusetts — searching for interesting items for her design projects as well as for her own recently renovated home, also in Needham.
She comes prepared using techniques she's honed over time. First, she advises us to dress comfortably. "Often, you'll be getting there early in the morning and staying through lunch," Holland says, so dress to accommodate temperature shifts throughout the day. "I always wear a T-shirt with a light jacket and comfortable shoes," she says, and she brings a backpack for carrying handy items such as a tape measure, water bottle, and sunscreen — and for stashing smaller purchases while staying hands-free. However, if she anticipates buying a lot of smaller items, she'll bring a wheeled cart.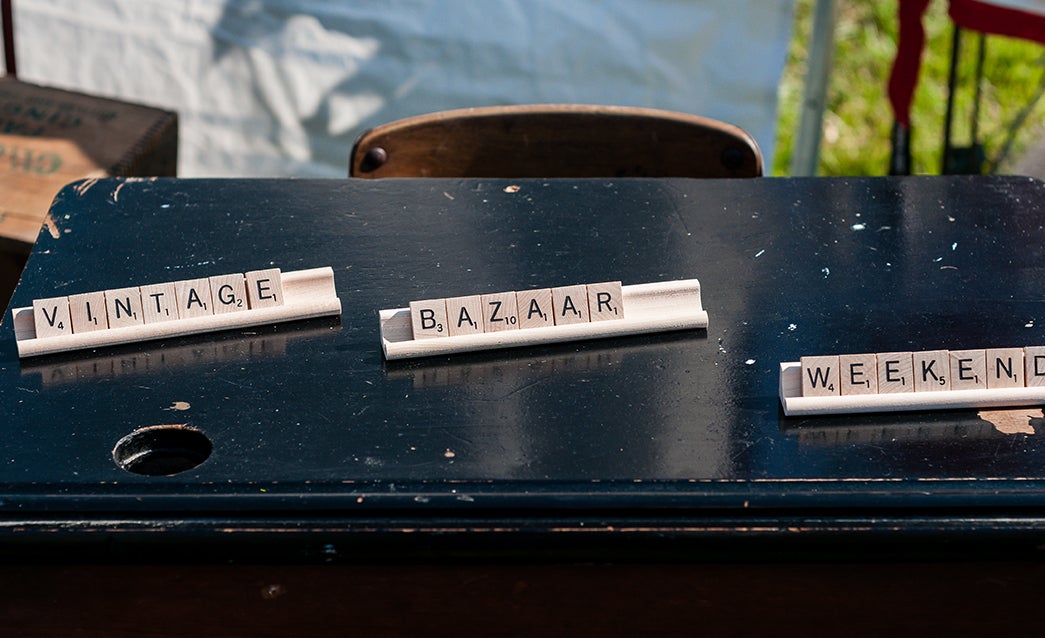 When Holland arrives at any market, she aims straight for the back. "Everyone congregates at the front aisles first," she says, but "if you head to the back, you'll have your pick of the best stuff and avoid the crowd." When specifically looking for larger items such as chairs or dressers, she says she will "do a quick run through the whole market" to locate the bulky items. "Then," she says, "I'll go back through and look for the smaller accessory pieces or fun surprises."
She doesn't typically end up buying much furniture, however, because "it is either perfect and expensive or it needs a lot of work. But there are exceptions" — like the drum, which now serves as a nightstand in her oldest son's bedroom.
Instead, her search is mostly focused on decorative pieces that add a spark to interiors, such as mirrors, lighting, and accessories that range from fabric to old scarfs to throw pillows. A mirror hanging at the back of one booth — The Dunne Sisters Vintage Finds, a shop in Newton, New Hampshire, that specializes in shabby chic — catches her eye. She'd been looking for a mirror for her powder room, and this one, with its ornate frame, is perfect. She buys it for $40.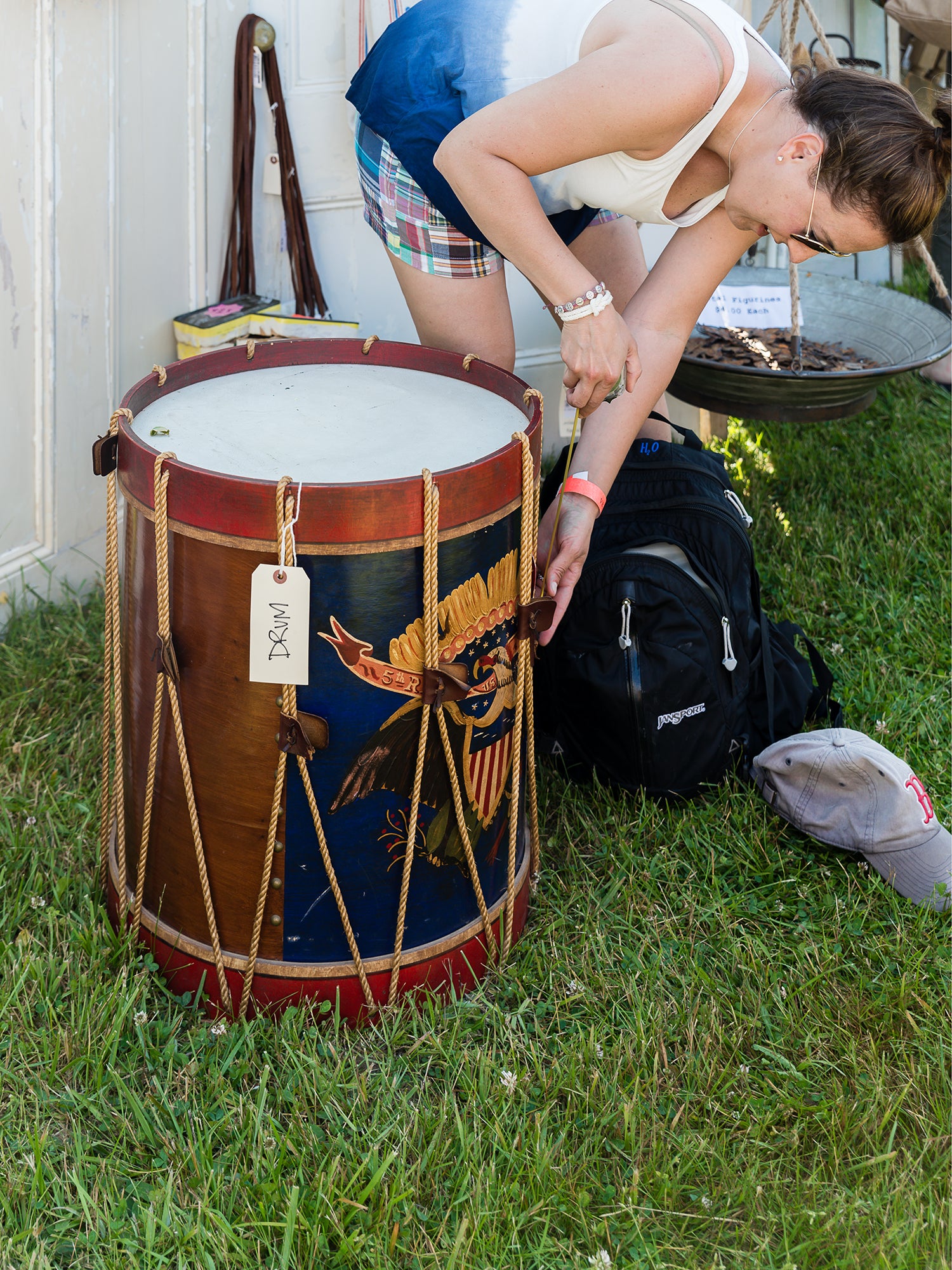 Holland's decision-making skills seem natural and unwavering, but she does recognize the effort it takes to "break the bubble," referring to the first purchase of the day. For her, it was a decorative wooden boat from 2 Chix and a Barn, a traveling shop based in Connecticut. She likes the boat, which measures 42 inches long and 16 inches wide, but "what would I use it for?" she asks herself and the dealer and a few passers-by. Would it make a good planter for herbs? Could it hold odds and ends on a coffee table? Or maybe, lined with plastic and filled with ice, it could be a cute drink cooler for a patio party? The last idea sticks with Holland, so she buys it. As soon as the boat has a "sold" sign and is stashed behind the tent to pick up later, almost out of view, it attracts other interested buyers. When they learn it was just sold to Holland for $30, they congratulate her and move on, hoping to find something just as good at the next booth.
The thrill of the deal, says Holland, is what hooks people and keeps them going back. But, she advises, "don't be overly aggressive" about negotiating price. Some haggling is expected, but it is not the whole point of shopping a bazaar. "Dealers want to sell, and they want their pieces to go to people who love them," says Holland. "A simple 'what's your best price' is the best way to start the conversation."
Holland's best advice is to have fun and enjoy the experience as a day well spent discovering what is available and what is trending, and, if you are lucky, a pleasant way to find one-of-a-kind items for your home.
See more images from the day:
DNE060617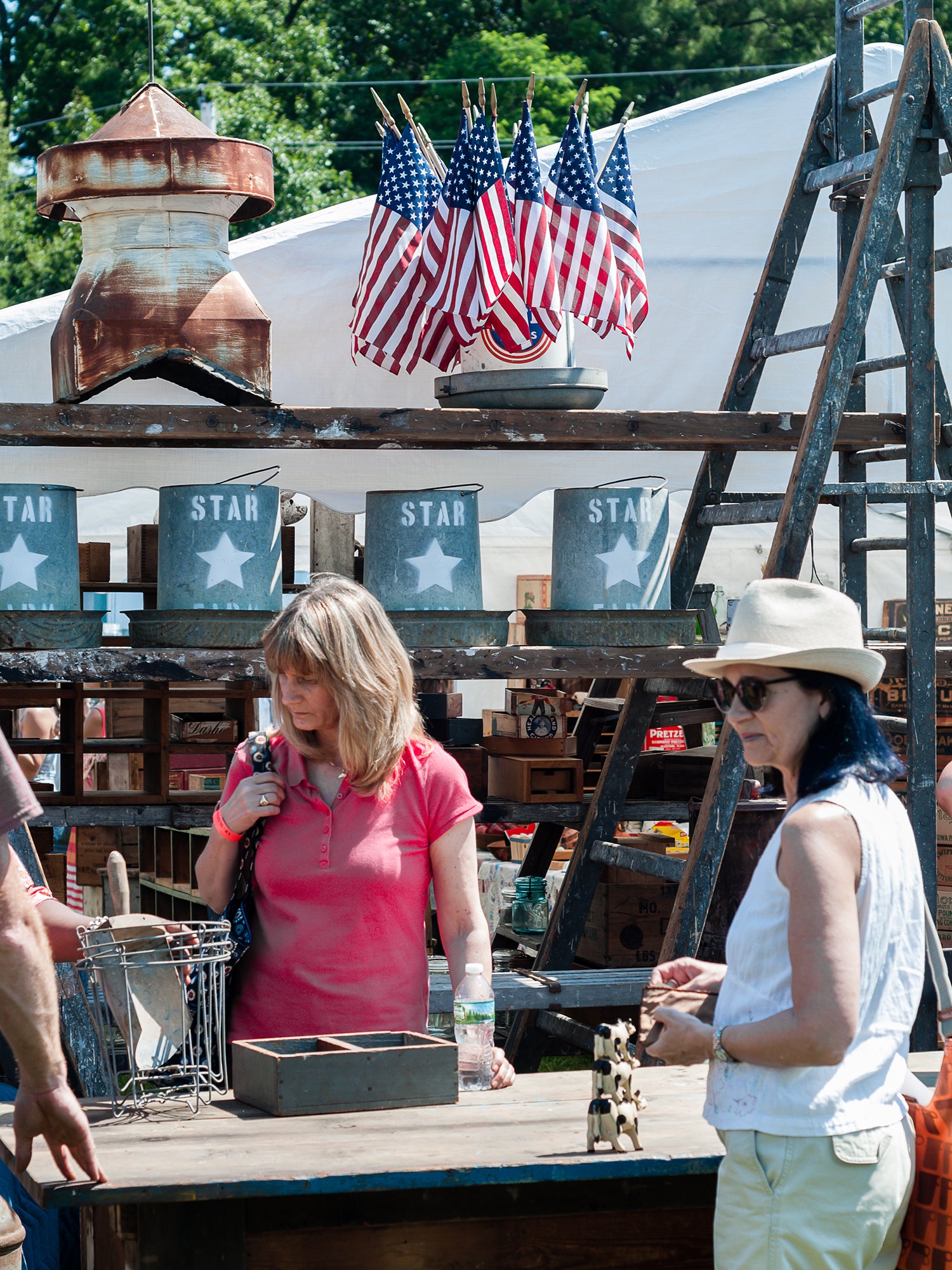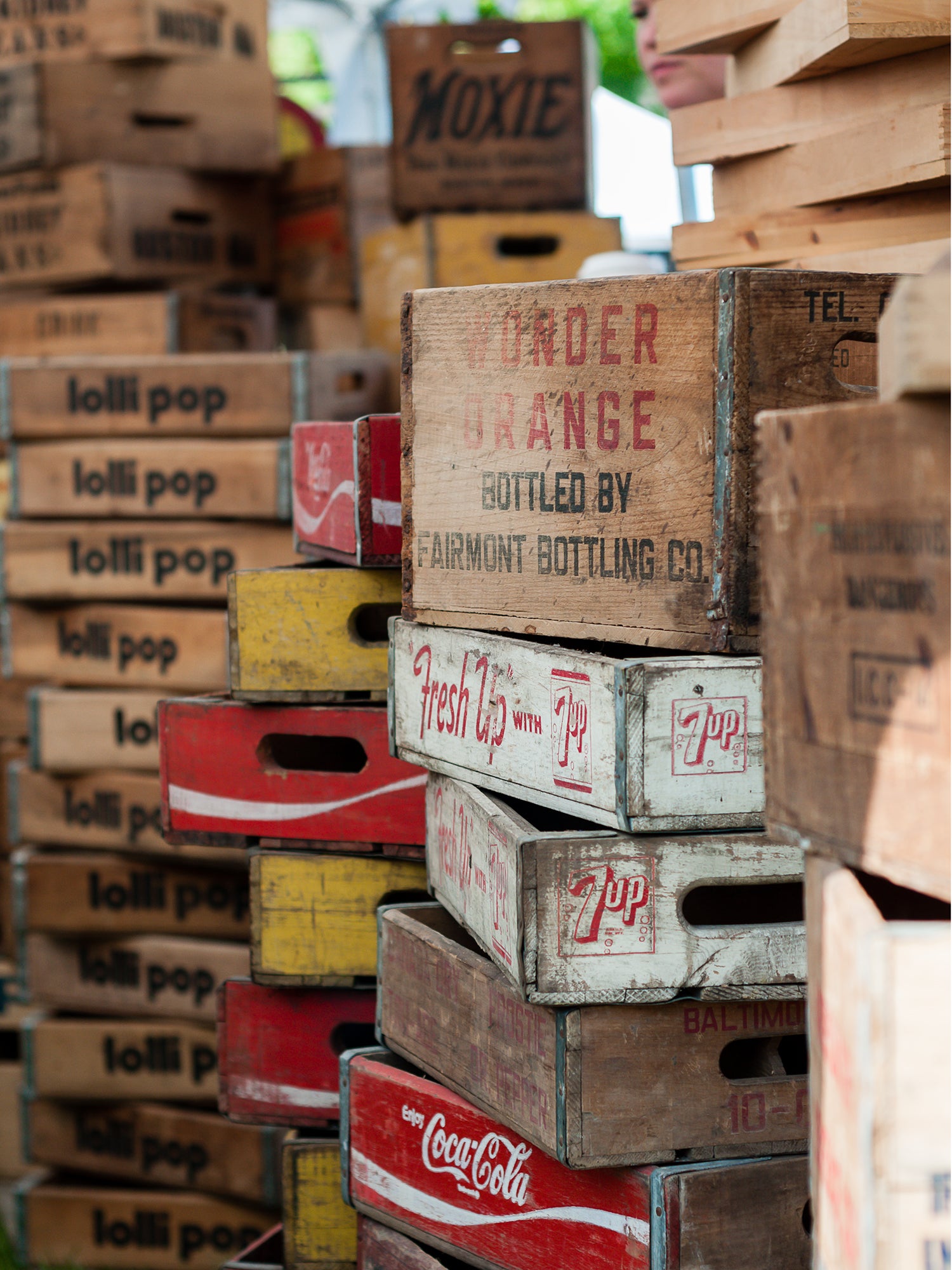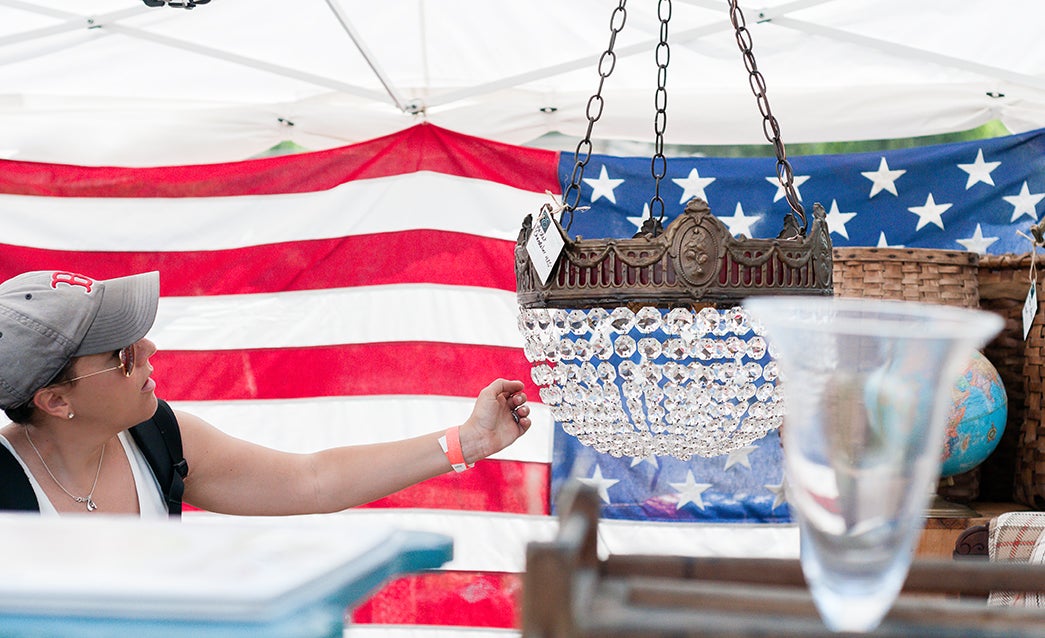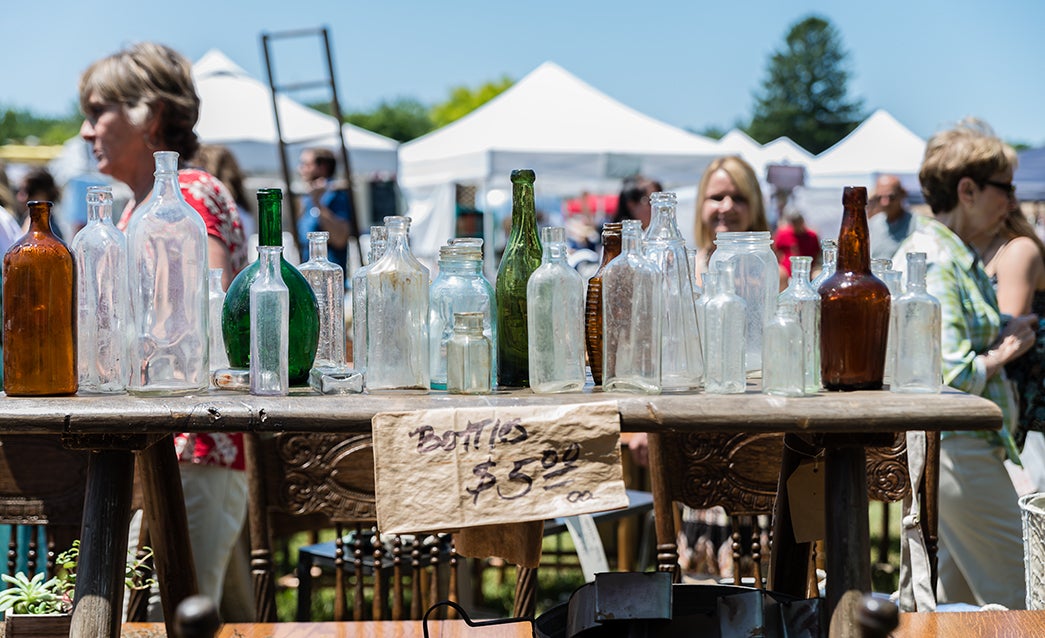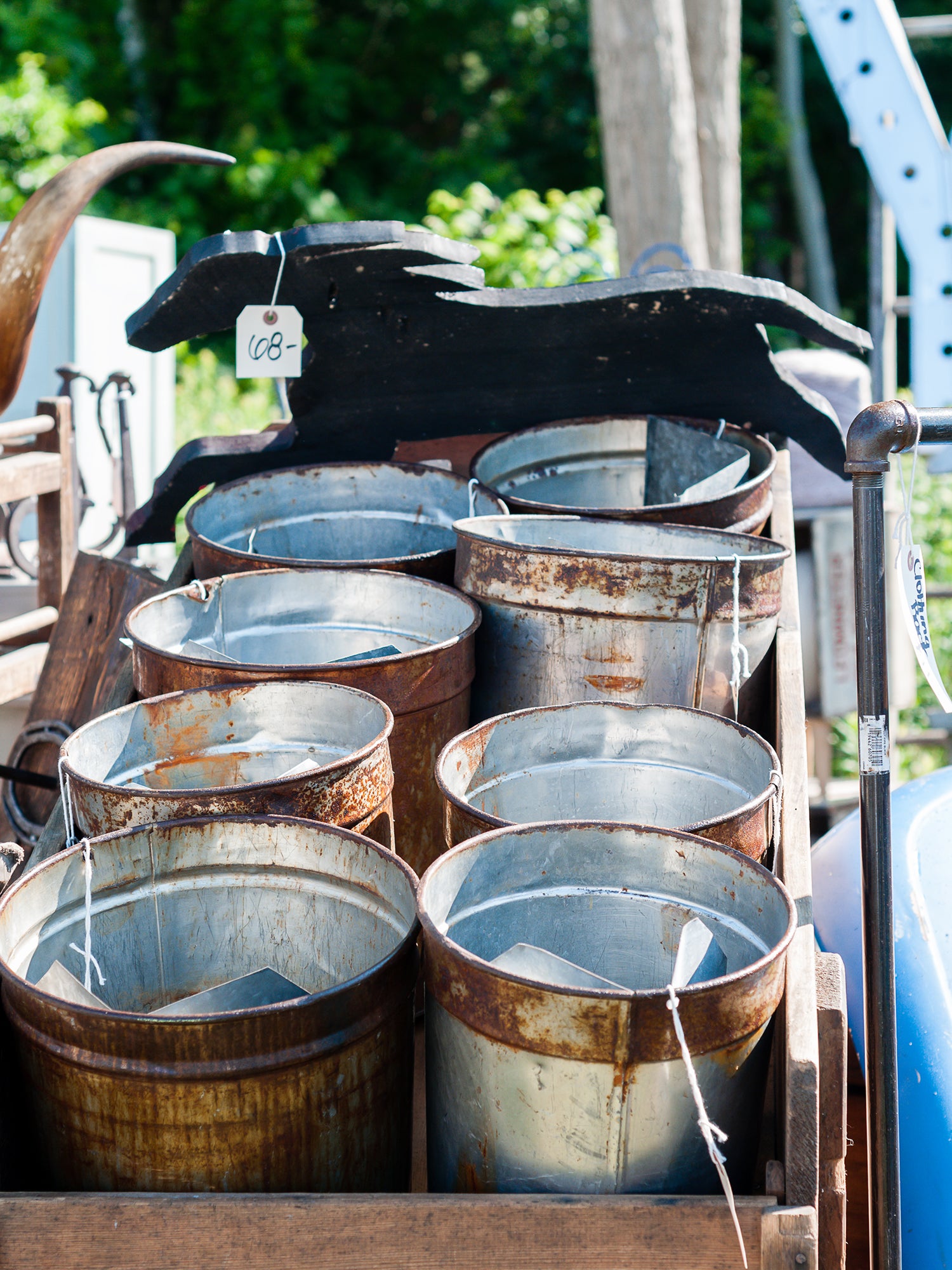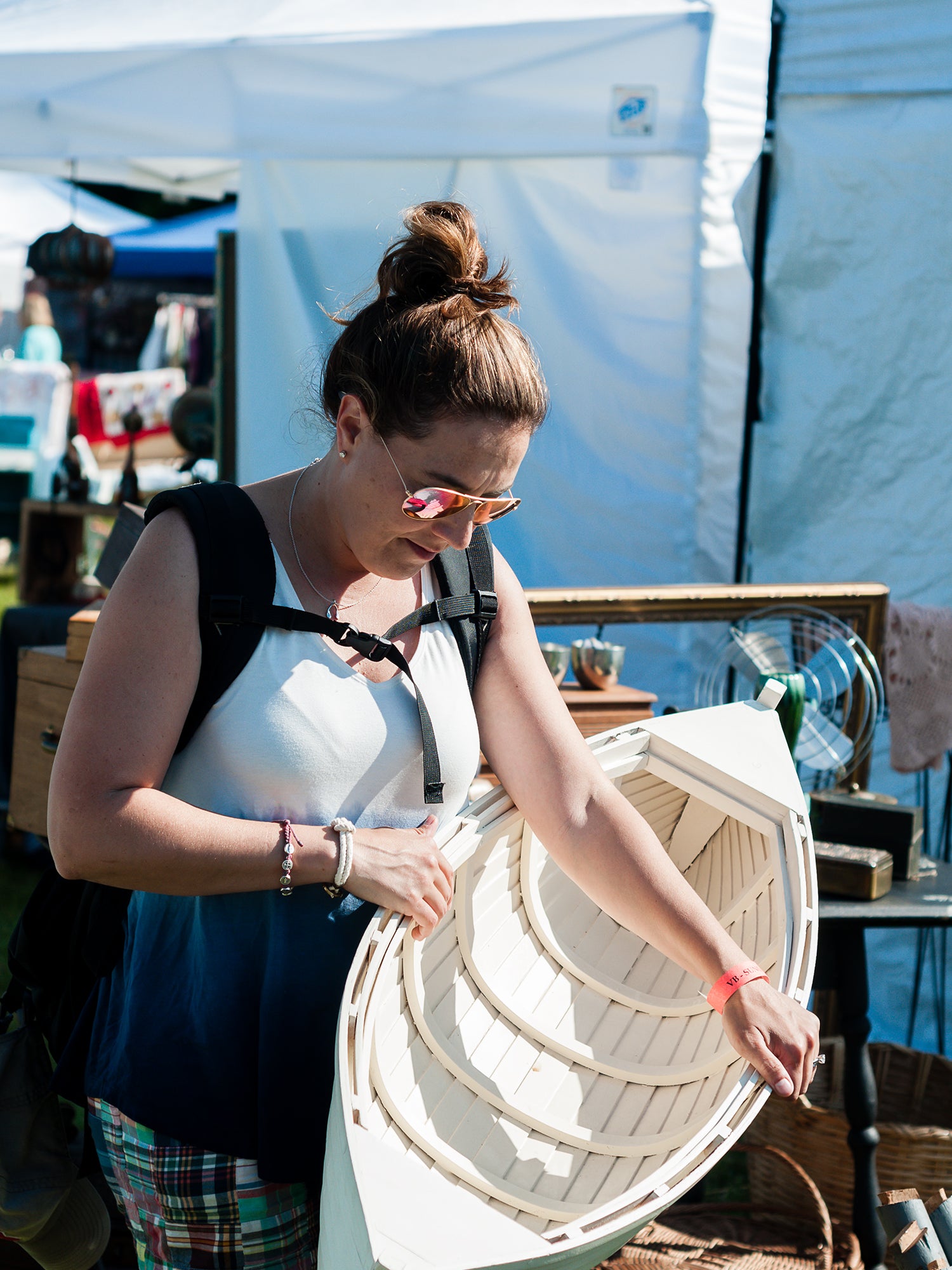 The Vintage Bazaar, mybazaarlife.com, June 24–25 and October 7–8 at Raitt Homestead Farm Museum, 2077 State Road, Eliot, ME; raittfarmmuseum.org.