Real Estate News
My First Home: Princely rental deal was courting disaster
I suspected the guy might run off with my deposit check.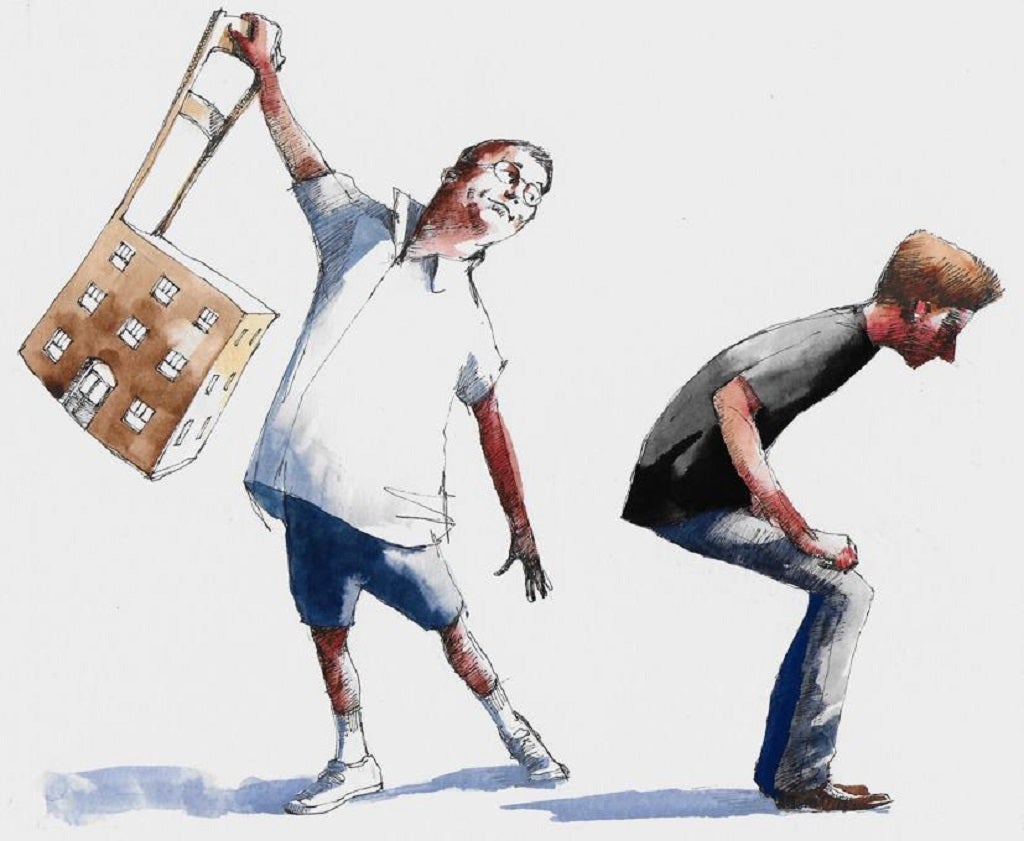 The offer from the real estate agent seemed too good to be true, but classes at Emerson College started in three weeks. My roommates and I needed an apartment — fast.
And though I suspected the guy might run off with the deposit check, he was marketing a great three-bedroom in Lower Allston.
Because I was the only Massachusetts resident in our group, I had promised my roommates I'd find an affordable apartment close to a T stop. But sketchy listings, out-of-control rents, and bidding-war stories had my roommates panicking, so they searched for agents and places on their own.
That's how they unearthed the agent with the offer.
The Facebook chat between my roommates was loaded with messages about him. In capital letters, they expressed their glee about his offer. The place was five minutes from the Green Line and surrounded by Mediterranean restaurants. But when they forwarded me his e-mail, I saw nothing but a millennial version of a Nigerian prince.
"Sup boy$? Need ur phone #s. Unmatchable offer. Need to make movez fast. Some kids trying to swoop place up. Send me the docs and we will party.
Go with your gut bros! LOL''
I envisioned a man wearing a sideways golf visor, reclining in a chair and counting $20 bills from the other students he had scammed. We were next. The agent was salivating over the opportunity to exploit our naiveté.
"No way,'' I typed in the chat. "This dude is a crook.''
They told me he was the real deal, that he had scheduled a house tour with the landlord. But the agent's name wasn't listed on his "agency'' website. My roommates remained steadfast. I could sign or find somewhere else to go.
After hours of pacing, I figured that losing my $800 deposit wouldn't be as bad as commuting from my home on the Cape. After all, the landlord did know the guy. Despite my paranoia, I signed.
We stood by our U-Hauls on Sept. 1. No agent. My mother panicked. My roommates looked up and down the street, losing hope with every car that passed.
But then a minivan glided to the curb in front of a fire hydrant.
A man stepped out of the van wearing double-knotted New Balance sneakers, white tube socks, and jean shorts. His face shined in the sun as he held a clipboard in his hand.
"Sup boys?'' he shouted.
He had caused me days of anxiety, but as he went up the apartment stairs and cracked jokes, I decided he was too goofy for me to be angry with him. After introducing us to the landlord, welcoming us to Allston, and telling us he needed to "dash to his daughter's soccer practice,'' the agent was gone, leaving me to digest just how wrong I was about him. And how poorly this could have turned out after we had taken such risks.
He was no Nigerian prince. He was just an out-of-touch suburban dad trying to connect with college kids, an enthusiastic liaison trying to make an honest buck. And that was OK with me, because, finally, I had a home.
Evan McKenna, 22, a recent graduate of Emerson College, lives in Boston. Send comments to [email protected] and a 550-word essay on your first home to [email protected]. Please note: We do not respond to submissions we won't pursue.