Real Estate News
Ask the Carpenter: How many times can you refinish a hardwood floor?
Ask the Carpenter's Rob Robillard weighs in on whether it's more cost-effective to refinish a floor or just install a new one.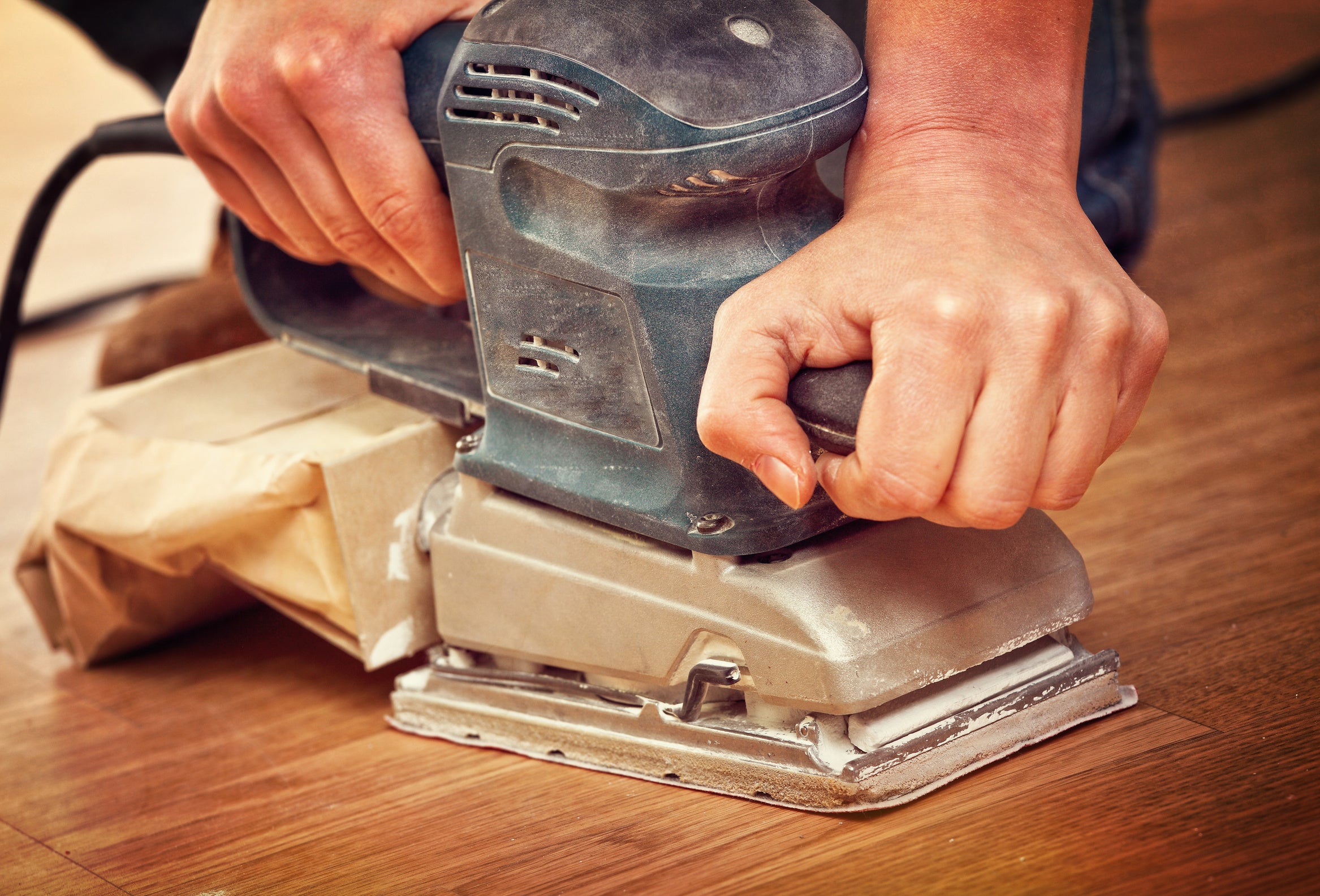 Q. I've been trying to decide whether we should refinish our '70s-era hardwood floors or replace them. The floors had wall-to-wall carpeting when we moved in. When we ripped up the carpet, we found the hardwood floors in OK shape with a dull finish. We have oak hardwood floors throughout the house. We refinished two rooms about 10 years ago. The finish has not held up well. It's time to redo all the floors. There are dings that will need to be patched. If we do go the refinishing route, we would have to move everything and everyone out of the house for at least a week.
I'm tempted just to replace the floors with prefinished hardwood, which could be done in two phases — and I wouldn't have to worry about moving out and kenneling my animals. I've done research on the Internet, but there's no clear winner when it comes to choosing between refinishing and replacing. We would need roughly 2,000 square feet of flooring. We would probably keep the look close to what it is now, a light honey finish, even if we replace it. I can't figure out whether it's worth refinishing the floors or if it would be more cost effective to simply replace them. What's the better option in your opinion?
Also, how many times can a floor be refinished? We had new flooring put in our kitchen, but the installer had to refinish it three times to get it done without bubbles. I heard later that you can refinish it only three times. Had I known that at the time, I would have insisted that they replace the floor and start again.
P.S. — We have a 60-pound dog that scratches the floor because she spooks easily. Despite this, we are not interested in laminate. The scratches show less on the light-colored floors.
CAROLINE
A. In my opinion, old, refinished floors look great with flaws like dings and dents — they add character, but it's your call.
Have you considered renting a portable storage container and scheduling the refinish while you are on vacation or visiting a family member? Also, you could shift the furniture to one side of the house and refinish all of the flooring everywhere but in this area, and then shift it back and finish the rest.
I think refinishing is by far the least expensive option. Installing new floors while you're living there is a pain for the contractor, and most will ask you to clear out the areas for them. New flooring may disrupt you the least, but it's not the route I would take if the floors only need to be refinished.
I'm guessing that if the installers who put in your kitchen floor had problems with bubbles, that they only rescreened and reapplied the finish. I doubt they re-sanded to the bare wood. Hardwood flooring can be re-sanded up to 10 times, depending on how bad the floor is and how skilled the person doing the sanding is.
It costs about $2.50 per square foot to refinish a floor, plus $50 an hour for patching and thresholds. A new floor will set you back about $8 to $10 a square foot, depending on the material used.
Rob Robillard is a general contractor, carpenter, editor of AConcordCarpenter.com, and principal of a carpentry and renovation business. Send your questions to [email protected] or tweet them to @robertrobillard. Subscribe to the Globe's free real estate newsletter at pages.email.bostonglobe.com/AddressSignUp.