Real Estate News
Boston-area booksellers recommend their favorite summer reads about architecture, design, homes, and everything in between
From fiction to nonfiction, a look at how where we live shapes our lives.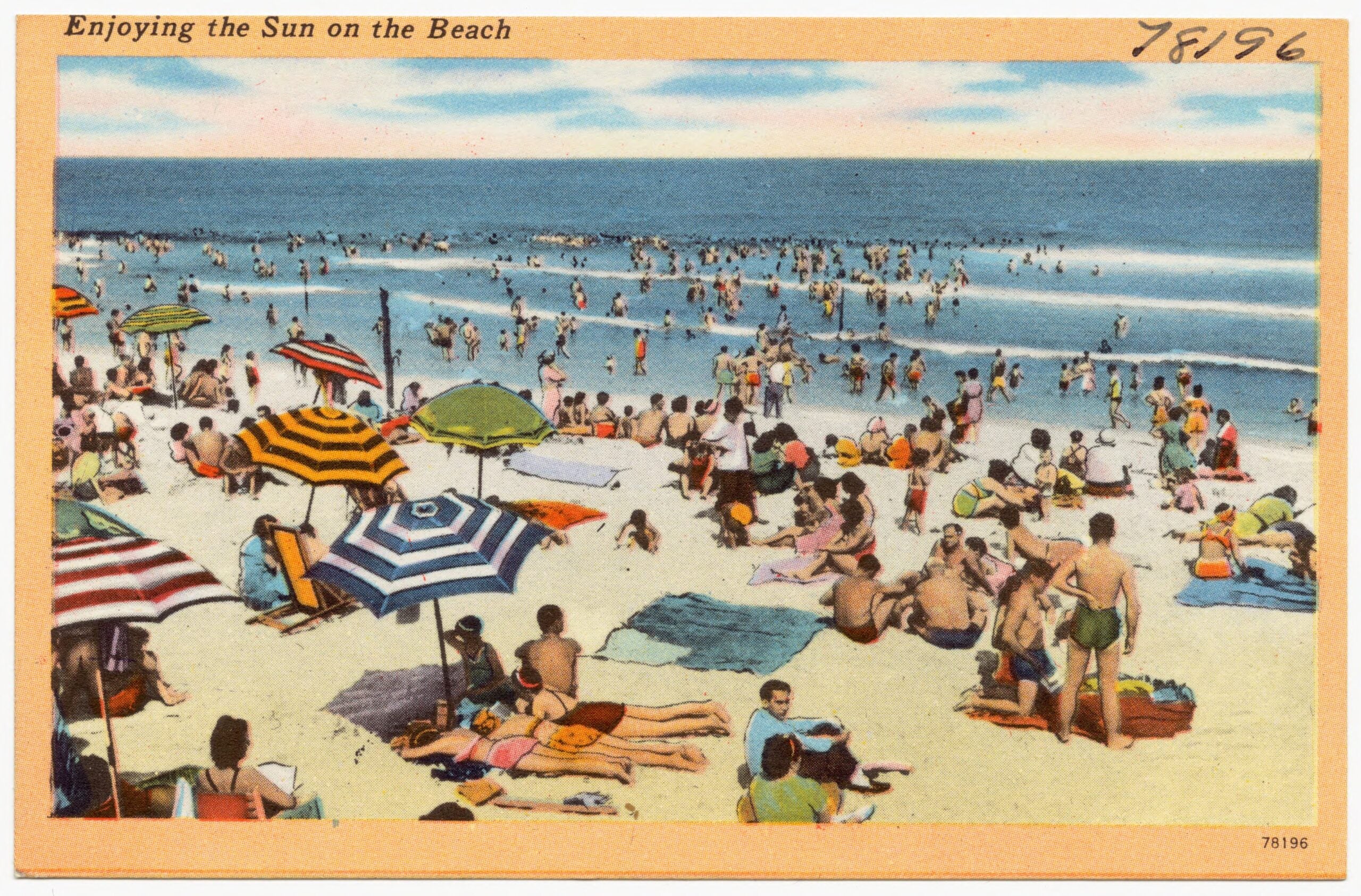 Summer is here, and what better way to celebrate than picking up a good book and heading to the beach? Though a book about real estate might not be the first genre that comes to mind, there are plenty of works in which the concept of home is a central theme. If fiction isn't your thing, there are also books about architecture and design that may strike your fancy.
We asked local bookstores for their recommendations. Some are old favorites, while others are up and coming. Happy reading!
Nonfiction
"To the New Owners: A Martha's Vineyard Memoir," by Madeleine Blais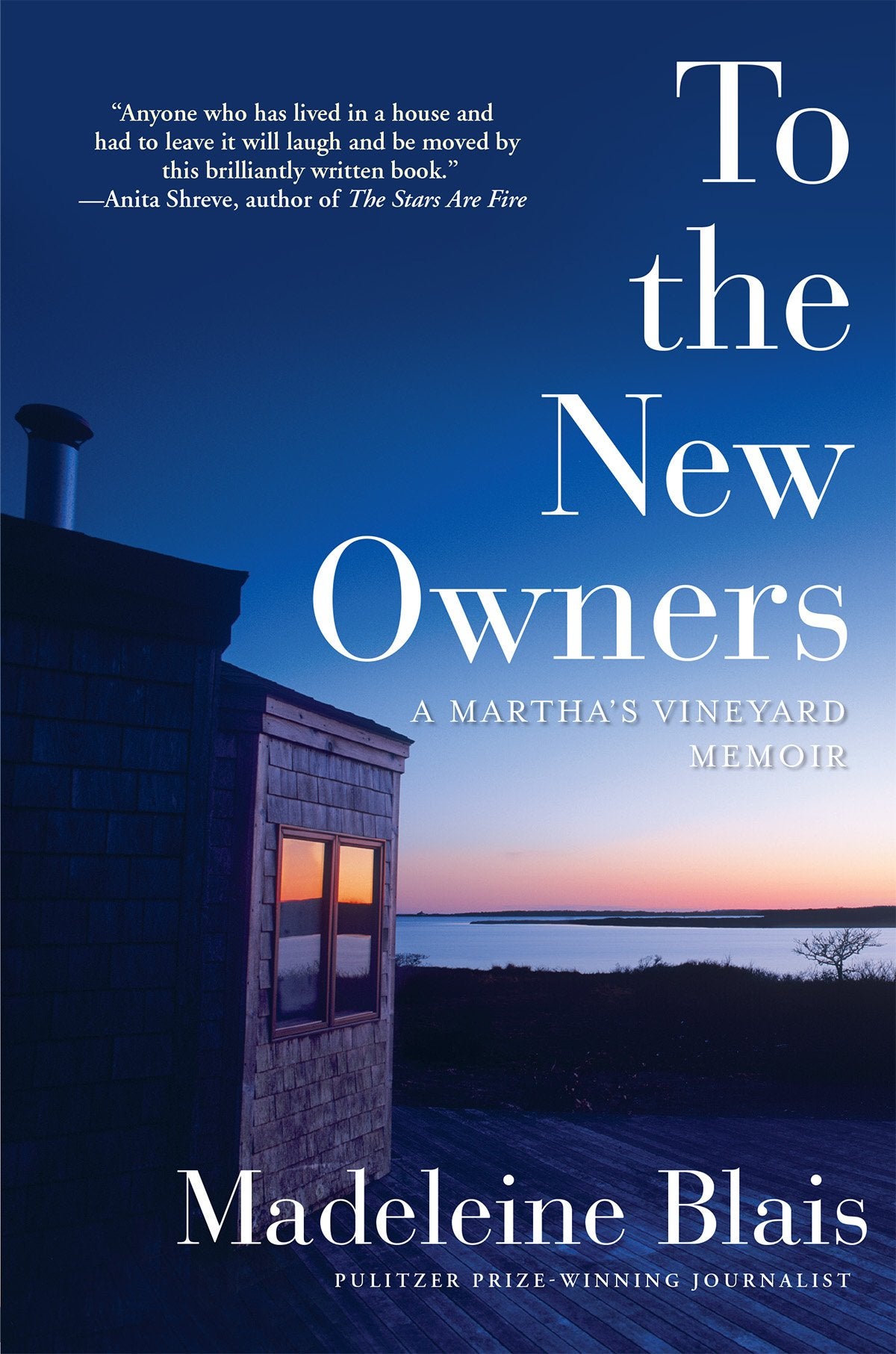 "[It] is a nonfiction title about a long-owned, beloved family place on the Vineyard. It was sold, and this is her memoir about the house itself, all kinds of Vineyard folks, and a cautionary tale about turning simple places into McMansions." — Dana Brigham, manager/co-owner of Brookline Booksmith
"Hammer Head: The Making of a Carpenter," by Nina MacLaughlin
"MacLaughlin describes how she tired of her desk job and, without experience, responded to a Craigslist job posting to be a contractor's/carpenter's assistant. This is an excellent blend of various styles of essays, and it's fun to read about the Boston-area homes she has worked in." — Porter Square Books
"The American Idea of Home: Conversations about Architecture and Design," by Bernard Friedman
"This essay collection, which includes work by Pulitzer winners, explores the different topics and conversations that surround our idea of 'home.' Readers will come away from these thought-provoking interviews with an enhanced awareness of the 'under the hood' kinds of design decisions that fundamentally shape our ideas of home and the dwellings in which we live." — Porter Square Books
"The Color of Law: A Forgotten History of How Our Government Segregated America," by Richard Rothstein
"Rothstein's groundbreaking book rewrites the story of American cities, showing that racist zoning laws and other policies passed at the local, state, and federal level segregated America's cities. An important exploration of why cities look the way they do and how race impacts where we live." — Porter Square Books
"Cape Cod Modern: Midcentury Architecture and Community on the Outer Cape," by Peter McMahon (Author), Christine Cipriani (Author), Raimund Koch (Photographer), Kenneth Frampton (Foreword)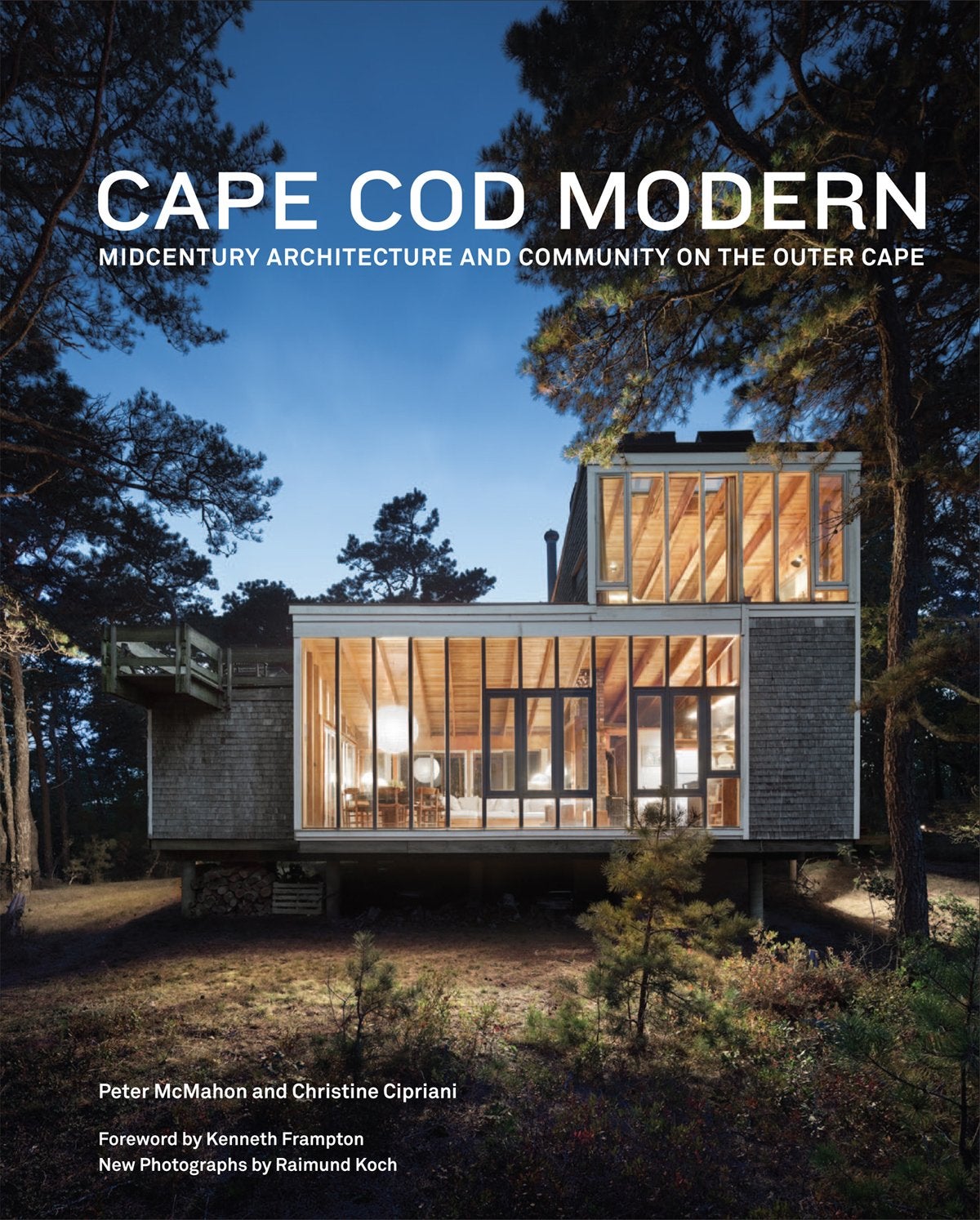 "Starting with Walter Gropius renting a house on Planting Island in 1937, dozens of … the world's leading Modernist architects vacationed and gathered on Cape Cod, slowly changing its architecture so that by 1970 there were about one hundred Modern homes of interest. One of our bestselling architecture books, Cape Cod Modern tells a previously untold chapter in the history of American architecture." — Porter Square Books
Fiction
"The Fifth Wall," by Rachel Nagelberg
"As a way to cope with her mother's traumatic suicide, the narrator of the novel has her childhood home meticulously deconstructed so [that], in the end, there is nothing but an empty lot where she grew up. She records the entire process, creating an almost anti-HGTV film. A daring story about art, trauma, identity, and how the space we live and move in affects it all." — Porter Square Books
"Where'd You Go, Bernadette," by Maria Semple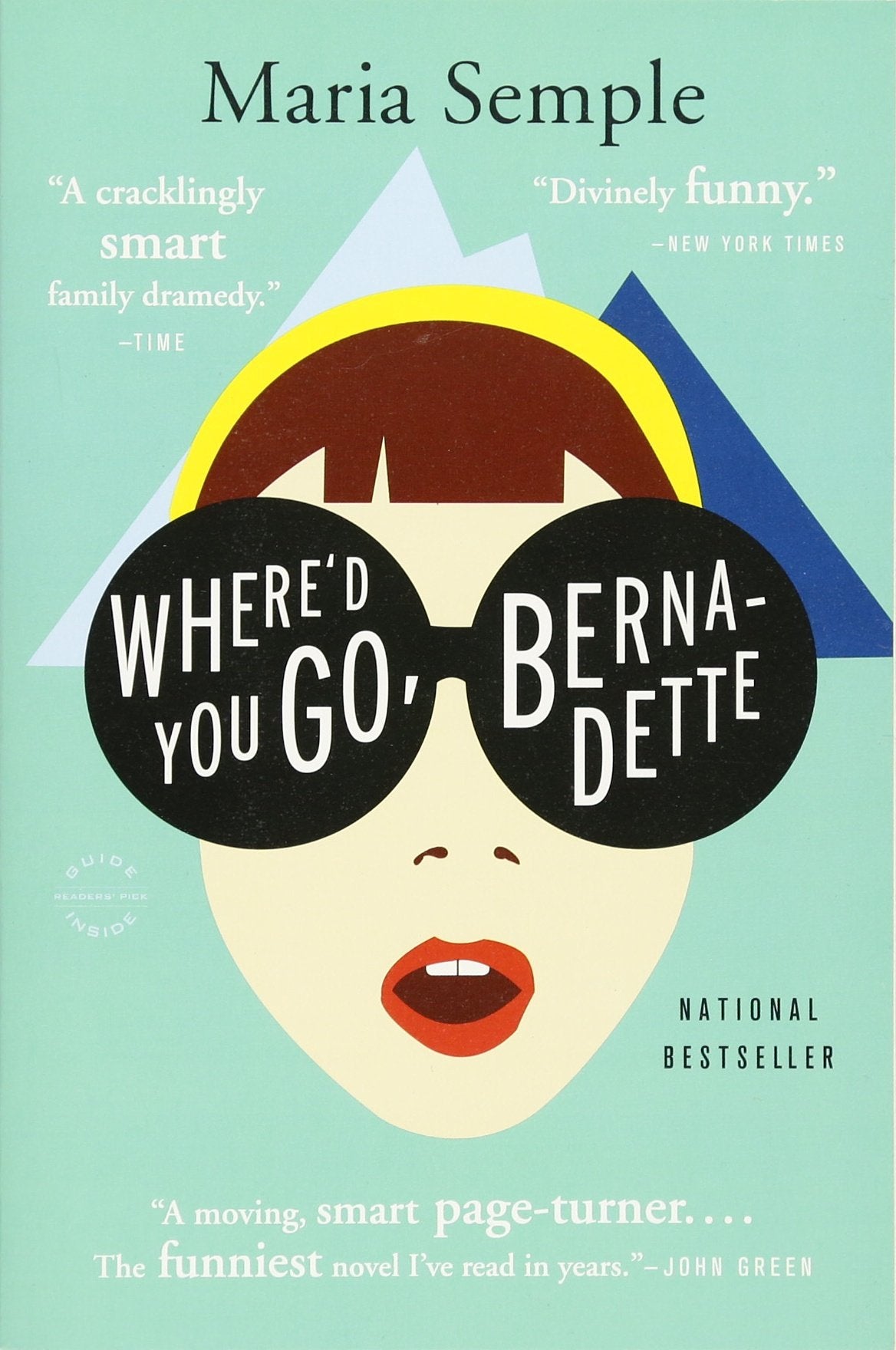 "When Bernadette, a revolutionary architect and rather difficult person, disappears, it is up to her daughter Bee to find her. This smart, funny story is a great summer read and has become a staff favorite at PSB." — Porter Square Books
"The house and architecture are a very large part of the story! It is a fiction story about a girl trying to find her missing mother, but is a very fun summer read where architecture plays a central role." — Amanda H., staff at Harvard Book Store
"Pond," by Claire-Louise Bennett
"[It] doesn't have a house protagonist exactly, but it is a very cool, poetic book that encapsulates the experience of being at home, in your space, on your land, better than anything I've seen, and it's nice and outdoorsy." — Rachel S., staff at Harvard Book Store
"The House of Seven Gables," by Nathaniel Hawthorne
"The tale of a cursed house with a 'mysterious and terrible past,' Hawthorne's [story] of the Maule and Pyncheon families over two centuries reveals, in Mary Oliver's words, 'lives caught in the common fire of history.' " — Carole H., staff at Harvard Book Store
"Loving Frank," by Nancy Horan
"In 1903, Mamah Borthwick Cheney and her husband, Edwin, commissioned Frank Lloyd Wright, the renowned architect, to design a home for them. During the construction of the house, Mamah and Frank became lovers, although each was married with children, and began an affair that would shock Chicago society." — Carole H., staff at Harvard Book Store
"The House at Lobster Cove," Jane Goodrich
"It's a novelized version of a true story about a man who built a huge, beautiful house in [Manchester-by-the-Sea]. … The book cover is done in letterpress and is gorgeous." — Dana Brigham, manager/co-owner of Brookline Booksmith
"What happens when a house seems to have as much life as the person who lives in it? As much as George Nixon Black, the wealthy and reclusive protagonist of Jane Goodrich's debut novel, might want to slip away from society, his famous Shingle Style house, Kragsyde, garnering much attention when it was first built and adored by architects and scholars ever since, has made it impossible for Black to fully disappear." — Porter Square Books
Read the Globe's interview with the author here and an excerpt.
"Here," by Richard McGuire
"[It's] a groundbreaking graphic novel that looks at the lives and events that happen over the course of a hundred thousand years in one corner of one room." — Porter Square Books
Children's
"Building Our House," by Jonathan Bean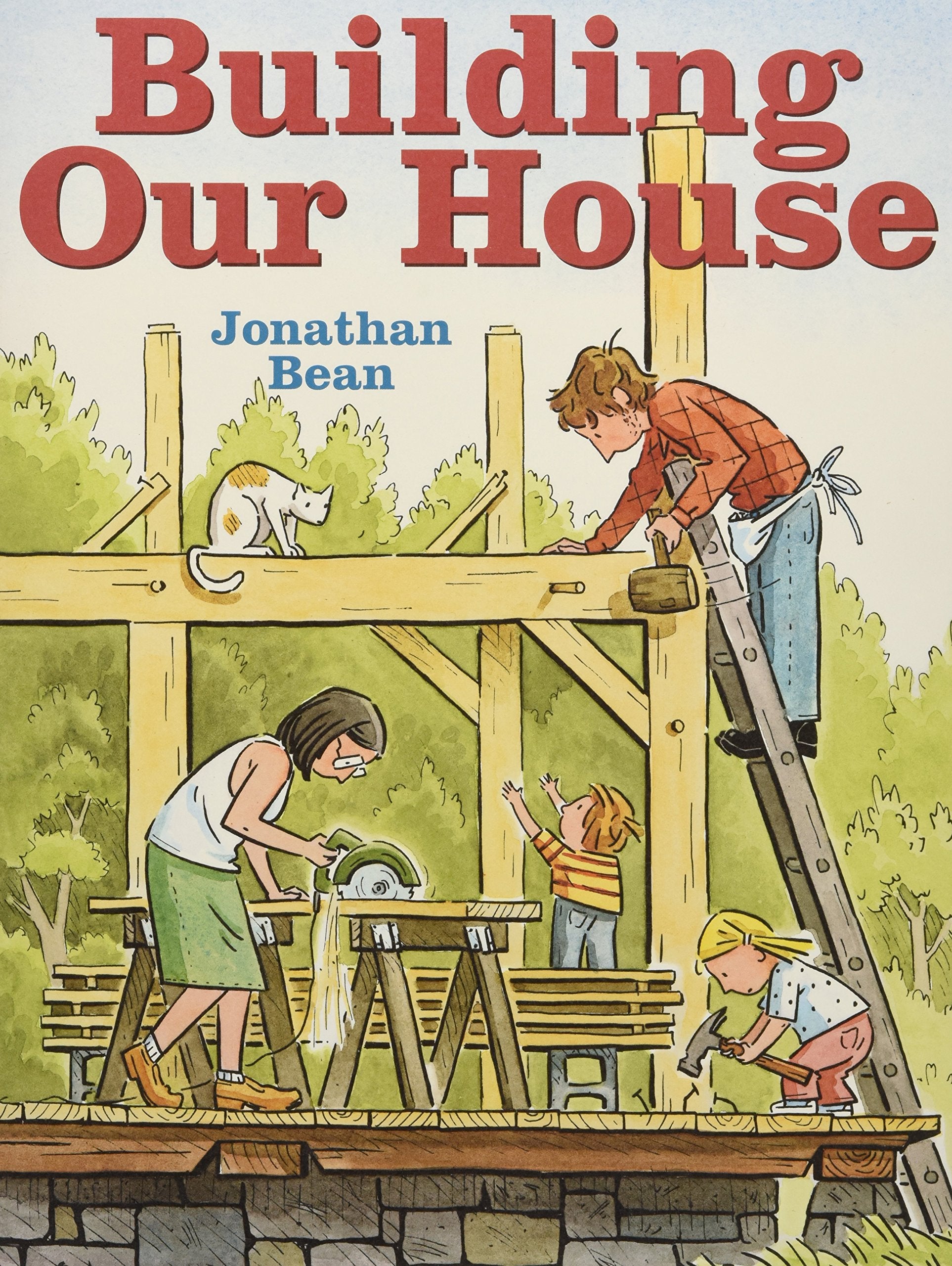 "In this unique construction book for kids who love tools and trucks, readers join a girl and her family as they pack up their old house in town and set out to build a new one in the country. Mom and Dad are going to make the new house themselves, from the ground up. From empty lot to finished home, every stage of their year-and-a-half-long building project is here. And at every step, their lucky kids are watching and getting their hands dirty in page after page brimming with machines, vehicles, and all kinds of house-making activities." — Porter Square Books
"Home," by Carson Ellis
"Home might be a house in the country, an apartment in the city, or even a shoe. Home may be on the road or the sea, in the realm of myth, or in the artist's own studio. A meditation on the concept of home and a visual treat that invites many return visits, this loving look at the places where people live marks the picture-book debut of Carson Ellis, acclaimed illustrator of the Wildwood series and artist for the indie band the Decemberists." — Porter Square Books
Subscribe to our free real estate newsletter — our weekly digest on buying, selling, and design — at pages.email.bostonglobe.com/AddressSignUp.