Real Estate News
My First Home: When it comes to paint job, a little white lie doesn't hurt
We bought our first house in 1970. It was listed as a "handyman special," and the ad was not deceiving.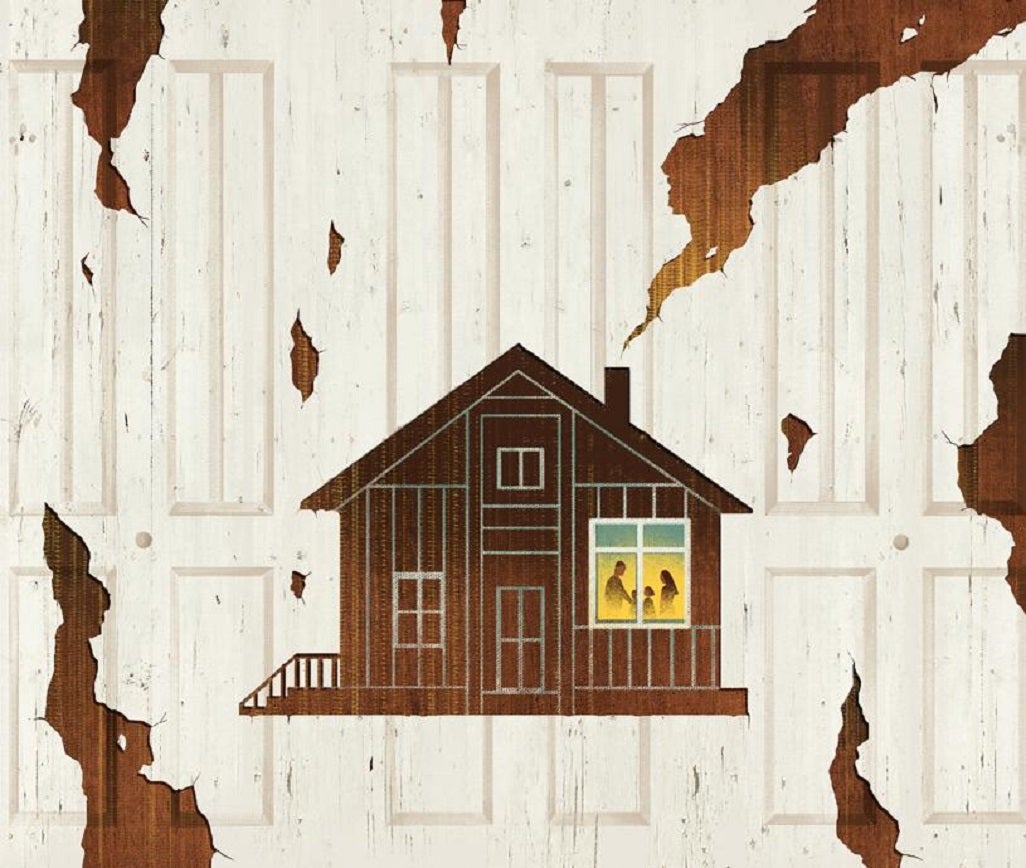 We bought our first house in 1970. It was listed as a "handyman special,'' and the ad was not deceiving. We were the farthest thing from being handy, but the price for a young couple with a 2-year-old and another on the way was right.
It was listed for $13,500. We pay twice that much today for our car. We used our MasterCard for the down payment. Needing more space, and wanting to become homeowners rather than renters, we had convinced each other we could take on this project.
We began with the tedious job of removing white paint from the formerly beautiful dark wood. There was so much wood — an intricate banister, columns, doors, baseboards, and window frames — we must have bought all of the paint remover at the store. Every day we brushed on the remover and then meticulously scraped away layers of white paint. Then there was the sanding, the staining, and the varnishing. The results were magnificent.
Next came the nursery project. Bright and shiny vinyl wallpaper was in vogue in the late '60s and early '70s. Looking back, I wonder how the baby ever slept in that room. It was decorated with bright blue and red elephants and some other animal I can't recall (maybe donkeys?) on an extremely brilliant yellow background. It had a wow effect on visitors.
We hung a "Bless this Mess'' sign over the old-fashioned, not yet popular, soapstone sink while the whole kitchen became a construction site. What a challenge it was when the new baby arrived, but we felt proud of our accomplishment.
The old handyman house became a happy home for our family of four for four years. We met neighbors who taught us gardening and vegetarian cooking and loved our children as much as we did. The night of President Nixon's resignation, we shared a bottle of champagne in the middle of the street between our homes.
This was also the street on which our firstborn climbed onto the bus that would take her to her first day of kindergarten.
Painful as it was to leave this home with all its cherished memories, one we had put our hearts and souls into, we relocated to Southern New Hampshire for work. We would miss our beloved neighbors immensely, too.
We were pleased that a young couple, also expecting a baby, were going to be the new owners. They loved the house as much as we did.
One day several months later, they very graciously invited us over. Proud, they wanted to show us what they had done to make our old home their own.
Perhaps there is truth to the saying "You can't go home again.'' We were speechless when we saw that the dark wood, representing hundreds of hours of labor, had been repainted white.
We didn't want to be rude, so we said nothing, but they must have noticed that we had turned a little white ourselves.
"Don't you agree the house looks much brighter now with the white wood?'' one of them asked.
Pause.
"Your home looks gorgeous. We're so happy you are enjoying it.''
Nancy McCarthy, a personal trainer, lives in Newburyport. Send comments to [email protected] and a 550-word essay on your first home to [email protected]. Please note: We do not respond to submissions we won't pursue. Subscribe to our free real estate newsletter — our weekly digest on buying, selling, and design — at pages.email.bostonglobe.com/AddressSignUp.