Real Estate News
What is it like to live in Medford?
The Middlesex County community was never on Caitlin Cunningham's radar. Now the former Bostonian can't imagine living anywhere else.
Medford was never on Caitlin Cunningham's radar. The 35-year-old events-and-portraits photographer had lived in an Allston apartment for many years, and she loved the easy access to Boston for client shoots. She was a diehard urbanite and wanted to buy a home close to the city.
"Medford seemed too far out as a city dweller. I wasn't prepared to feel far from Boston,'' Cunningham said.
So she and her fiance, Tim Correira, began scouting homes in Cambridge, Arlington, and Watertown last year. The quest proved frustrating.
"We looked at dozens of homes and were finding great houses that needed tons of work,'' she said. "I was feeling dejected. It was stressful.''
Eventually, her fiance suggested looking at a section of West Medford close to the Mystic Lakes. The second home they toured in the neighborhood one day was a 1910 Colonial, reasonably priced and on the market for several months. The owner had lived there more than 50 years. As such, it needed a healthy dose of love — including rewiring, updated plumbing, a new sun porch (ant infestation), and the removal of pink shag wall-to-wall carpet to reveal the original oak floors.
"We elected to stay in our price range with the knowledge that we'd have to do a renovation on the kinds of houses available in that bracket,'' Cunningham said. "We had the benefit of renovating a house we already loved that we could afford.''
And now the former Bostonian can't imagine living anywhere else, thanks to her close-knit neighborhood.
"It's like going back in time to the 1950s. Adults go around talking and sharing a beer on the front porch or playing street hockey,'' she said. "We have people putting kayaks on little pulleys, walking down the street to go kayaking. They're out walking their dogs. People are kind and interested, and you feel it immediately. People swarmed the car when we moved in and said, 'Are you the new guys?' ''
Cunningham doesn't feel so new anymore. She enjoys the waffles and eggs Benedict at the nearby Paul Revere restaurant, served by a friendly waitress named Alice. For a sophisticated night out, there's Bistro 5, an Italian hideaway where she and her fiance dine with their parents (and have befriended the bartenders). Correira sometimes totes his stand-up paddleboard to Mystic Lake.
Plus, there's a commuter rail into Boston just a few blocks away, although Cunningham has begun to stage photo shoots in her very own neighborhood in the greenery surrounding the water.
"We have all the nice town classics right here,'' she said. "This just feels right. The investment was worth it.''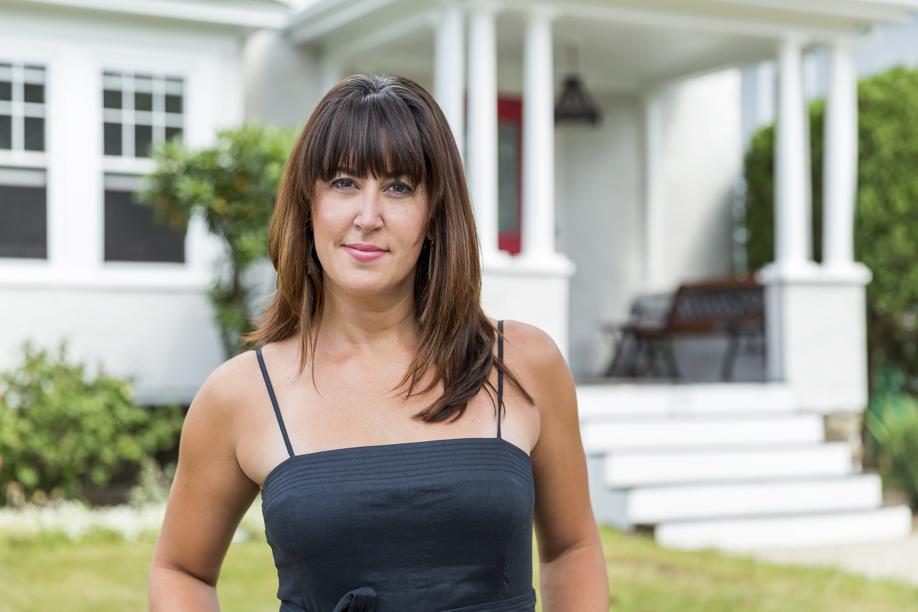 BY THE NUMBERS
29
The number of parks in the city
8
The number of Olympic athletes born in Medford
5,000
The weight, in pounds, of Tufts University's Jumbo the Elephant statue
1924
The year that Elizabeth Short, "the Black Dahlia'' was born. The aspiring actress, who lived on Salem Street, was found mutilated and murdered in Los Angeles in 1947. The case has never been solved.
PROS & CONS
Pro
Affordability
Medford's median single-family home value is $531,600, according to Zillow.com. Compare that with neighboring Somerville ($610,500) and Arlington ($685,900).
Con & Pro
T access
Medford has only one subway stop, Wellington Station on the edge of the city, though there is the proposed Green Line expansion. It does, however, have a commuter rail station.
LLL091917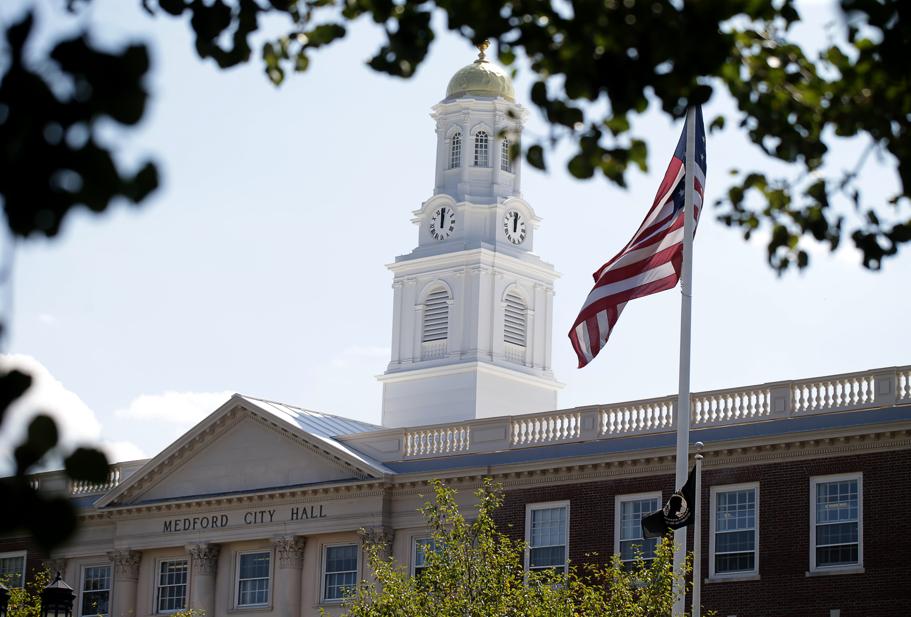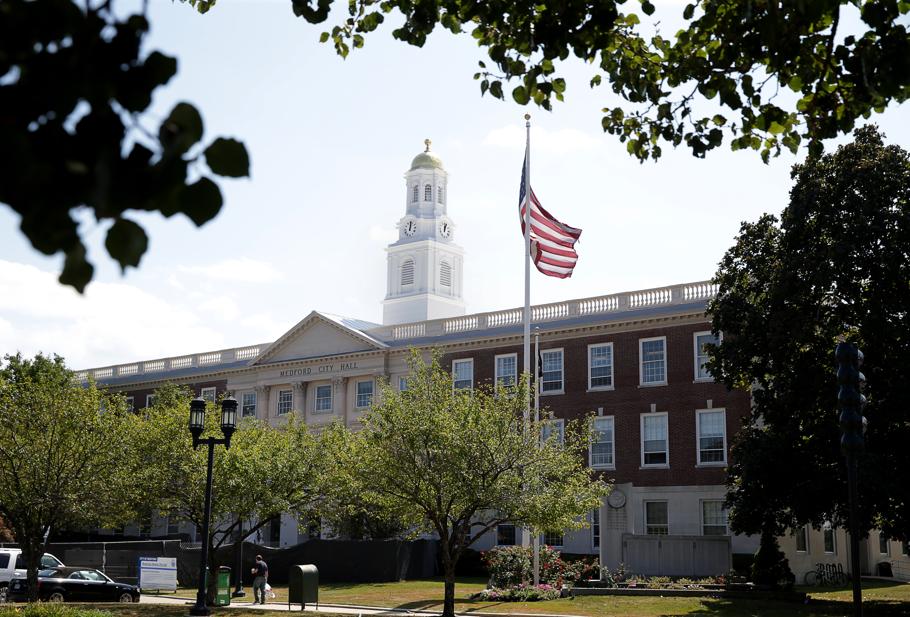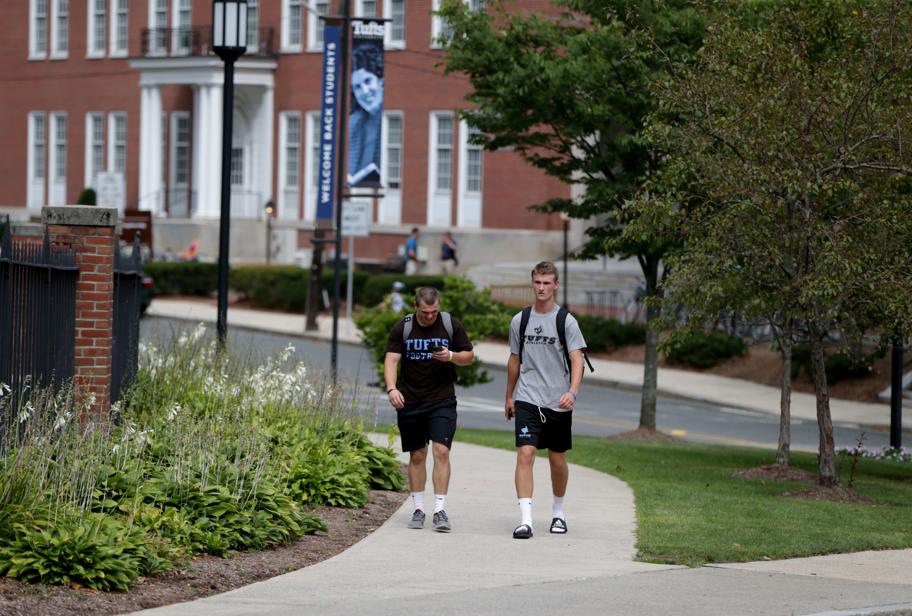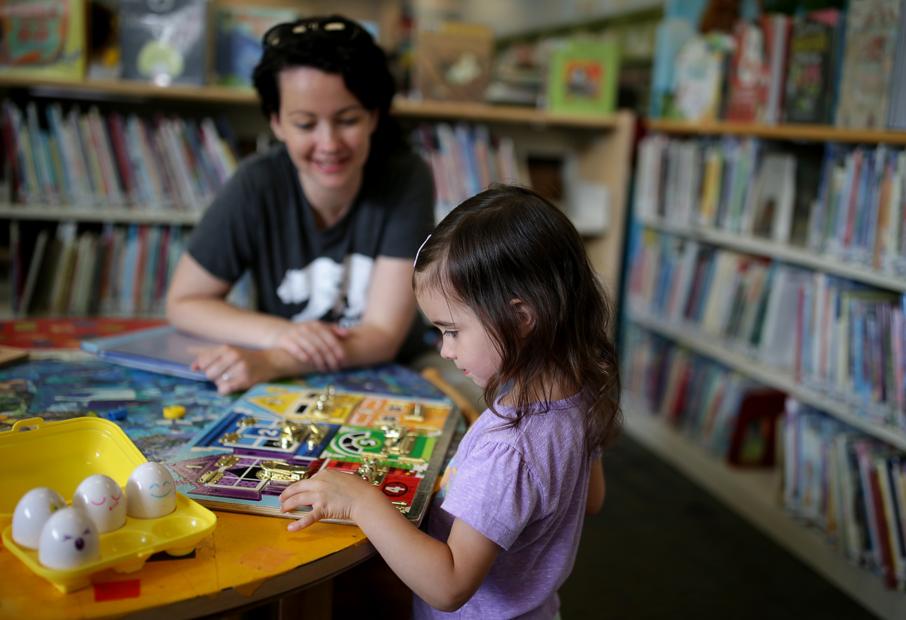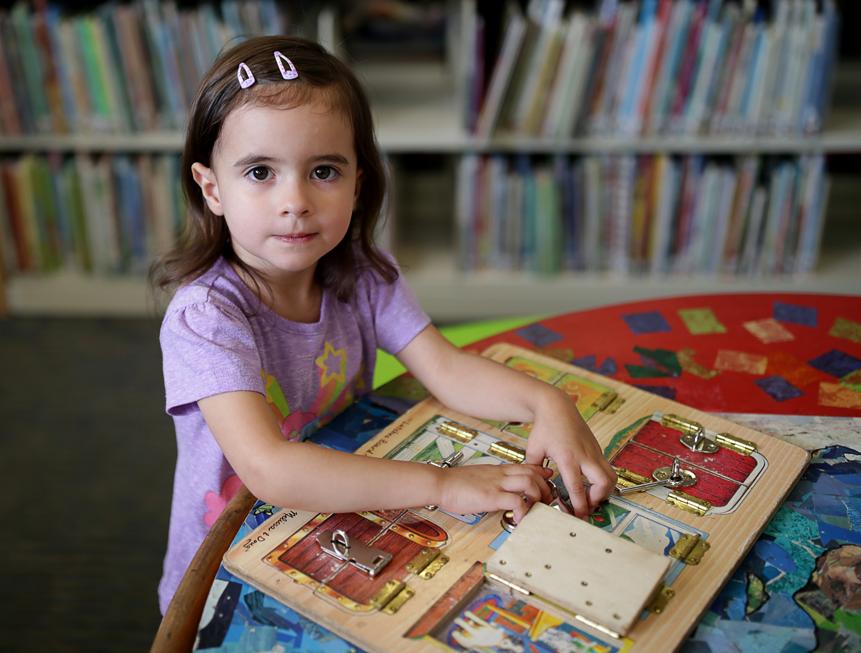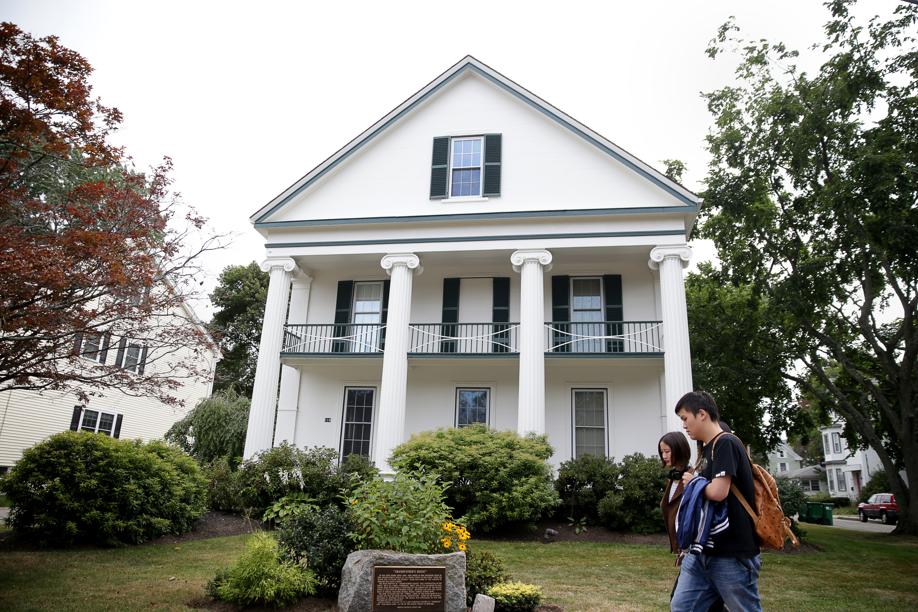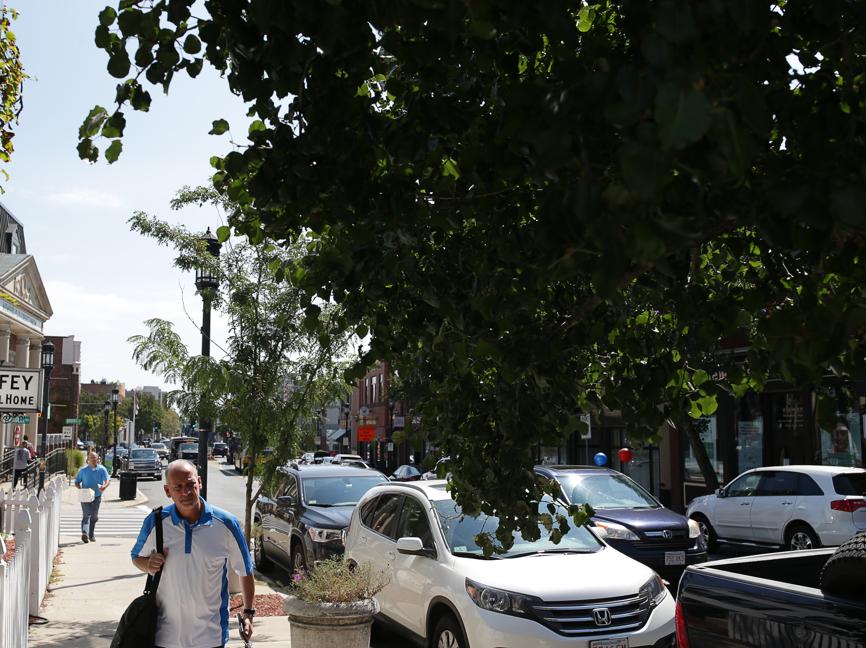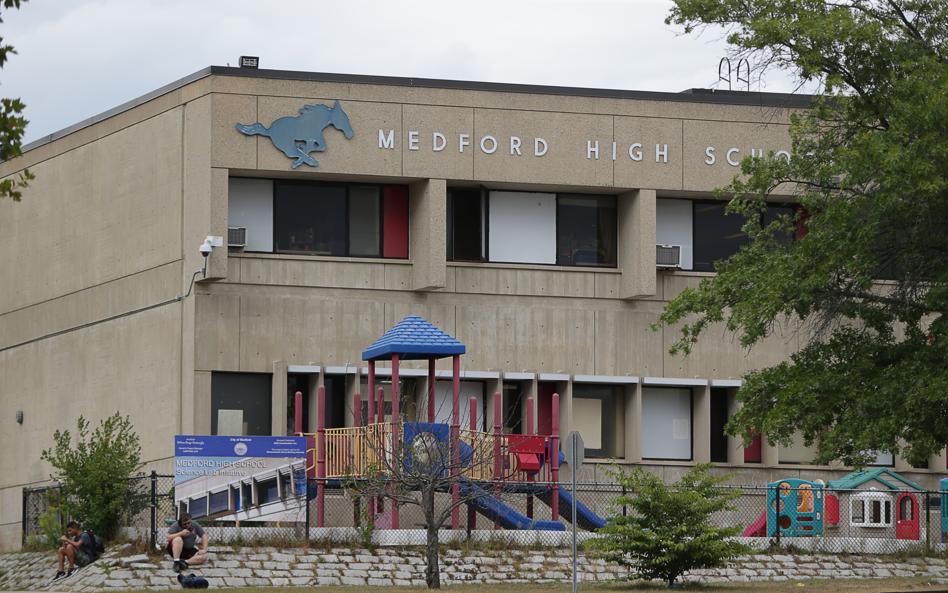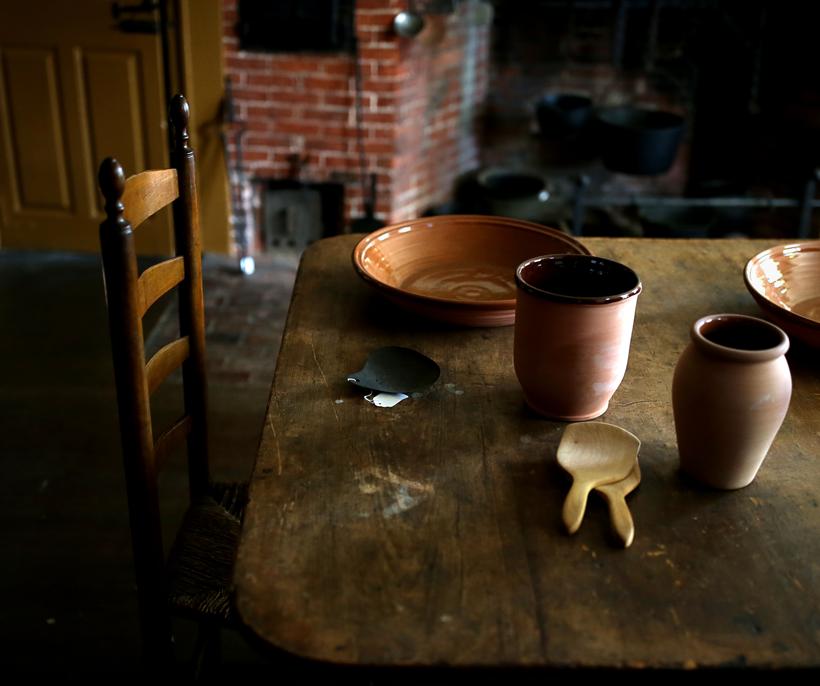 Kara Baskin can be reached at [email protected]. Subscribe to our free real estate newsletter — our weekly digest on buying, selling, and design — at pages.email.bostonglobe.com/AddressSignUp. Look for our special Fall House Hunt coverage starting Sept. 11.