Real Estate News
Ask the Realtor: How do solar panels affect a home's resale value?
When many people think of solar, they picture large, unattractive panels on rooftops.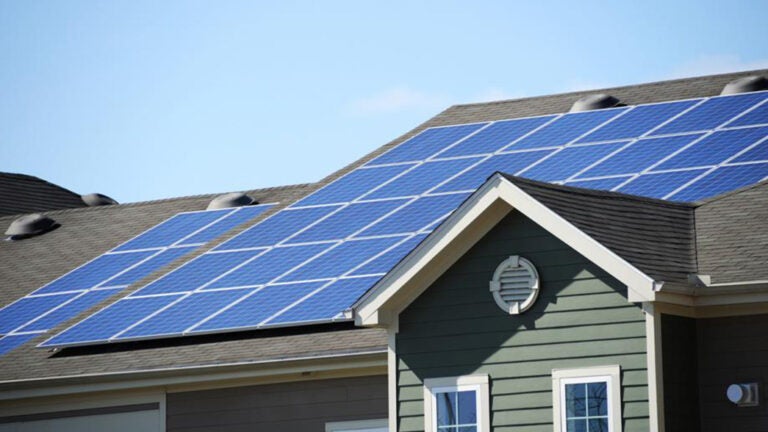 Solar energy is supposed to be cheaper, cleaner, and greener than electricity purchased from a utility, but when many people think of solar, they picture large, unattractive panels on rooftops, so I decided to engage in a fact-finding mission. I wanted to find out whether the style of these systems has changed, whether solar really does save a homeowner money, and whether these panels affect the resale of a home. The answers? Yes, yes, and maybe.
My first call was to solar expert Tom Harrington of Solnetic Solar, who dispelled my bulky panel thought immediately. "The aesthetics of panels have greatly improved over the last few years, with black, low-profile mounting systems. Solar panels are sleeker, thinner, and more efficient than they were only three years ago,'' Harrington said.
Then I looked into the cost. The consumer solar energy website news.energysage.com has a great breakdown by state. I found that systems can cost more than $30,000 to purchase and install, but prices vary depending on the type of system you choose. "Many of the more expensive systems have better efficiency and produce more power in the same amount of space,'' Harrington said. "They also have better warranties.''
There are state and federal solar incentives and rebates. For example, the federal government offers a 30 percent credit for installation, and many states and municipalities have additional financial incentives for their residents. Massachusetts has a personal income tax credit of up to $1,000. Some utilities even offer cash rebates to their customers to encourage them to go solar.
How much can you expect to save with these panels? According to EnergySage, if you buy a system and are current paying $100 a month for electricity, you can save an estimated $35,900 over the next 20 years — almost $1,800 a year — by purchasing and installing a rooftop solar system.
So, does it make more sense to buy or lease a solar-panel system? While leasing is a popular option, think carefully, especially when it comes to resale. "Not all prospective home buyers want to take on the responsibility of a solar lease,'' Harrington said. "Many will request that the seller buy out the lease. With a lease, although the upfront costs are lower, you never own the system, and all the incentives go to the owner of the system. Financing is a much better way to go for someone who cannot afford to pay cash to purchase.''
In terms of resale, John DiStefano, president of First Fidelity Appraisal Services of New England, said solar panels are growing in popularity. "They definitely add value to your home as long as they are purchased. If they are leased, the banks do not recognize a value.''
My research confirmed what DiStefano said: Buyers definitely see their value. The US Department of Energy surveyed 4,000 homeowners with solar power and discovered that buyers were willing to pay roughly $15,000 more for a house that included an average-size system.
There is so much detailed information on this topic, I could go on forever, but the more that I investigate, the more I am convinced solar can save you money on energy, look sleek, and even boost your resale value.
But buyer beware, and do your homework.
Marjorie Youngren is a broker at Century 21 Commonwealth in Lynnfield. Send your real estate questions to [email protected]. Follow her on Twitter @MarjorieTeamC21.