Real Estate News
Ask the Realtor: How to break the gridlock in a frustrating market
This track we've been on of lower and lower inventory, rising prices, and buyers fighting over homes doesn't seem to have an end in sight.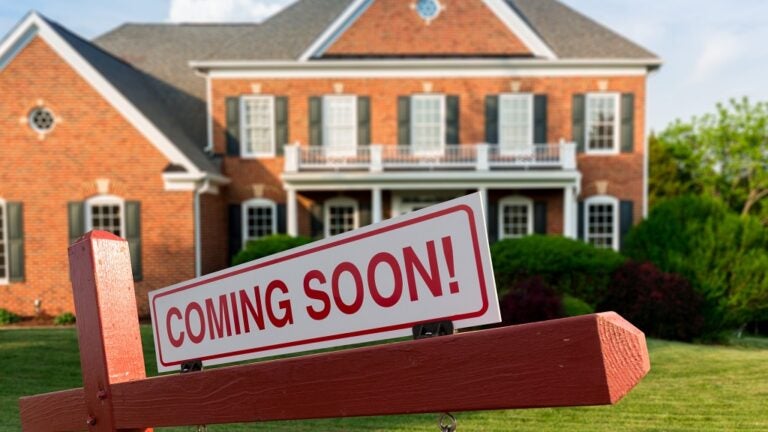 The 2017 real estate market is behind us, and with excessively low inventory from the outset — which caused bidding wars and homes to sell for above the asking price — it was a year much like the previous few. The numbers haven't been finalized, but it is clear that home sales and prices were up again. This track we've been on of lower inventory, rising prices, and buyers fighting over homes doesn't seem to have an end in sight.
The root of the problem is that many sellers won't list because they haven't found a new home, and when they do find what they want, purchasing that property is difficult because they don't have their current home under contract. As potential sellers continue to hold off on listing their homes, this vicious cycle will continue. This is not to say that no one is putting their home on the market ­— the number of properties listed in 2017 was down only about 1 percent compared with the year before — but there are not nearly enough to keep up with the demand.
Here we are in early 2018 with the lowest inventory on record, and we are heading down the same road, except we are facing even more bidding wars this spring and even more frustration for buyers and their agents.
What will break the pattern?
Home sales are all about supply and demand. We clearly have an imbalance in the marketplace that isn't changing anytime soon, and there are only two things that could break this pattern: more inventory or less buyer demand. More inventory would be nice, but that won't happen because many cities and towns are making it more difficult to build, in my opinion.
The second scenario, a decrease in buyer demand, would occur only if there is a substantial increase in interest rates, which isn't likely, or if the economy really slows down. Just the opposite is happening, however; the economy is booming without any signs of a pullback.
Working together
Both buyers and sellers need to be more flexible and work together to understand one another's goals. Too often, they approach sales as if they were cage matches. Below are some of the more popular strategies buyers and sellers can use to get what they want:
■ Sellers should be willing to accept offers that are subject to the sale of buyers' homes as long as the buyers' homes are listed right away at a reasonable price. Years ago, we rarely gave sellers such advice, but in this changed market it is not as risky to do this. Sellers will need to ensure they have clearly defined time frames to allow the buyers to get their homes under contract.
■ Buyers need to be more reasonable about allowing sellers a chance to find the homes they want. If sellers are scared to sign an offer without language that will allow them time to find new homes, the buyers should give them time. Many buyers look for their dream homes for months or even years. An additional month or two of waiting is worth it when they know they're getting the properties they want.
■ Alternatively, buyers can help ease sellers' nerves by offering a "rent back,'' which allows the sellers to continue living in the home while they finalize the sale of the property they are buying. The sellers pay the new owners rent until move-out day, or the rent can be built into the purchase price.
These strategies, if done on a larger scale, would help to release the gridlock in the market and get more buyers and sellers where they want to be. Buyers, after all, want to buy, and sellers want to sell, so communicating with and accommodating the other side will only make more sales happen.
If buyers, sellers, and realtors don't adopt this type of attitude, the market conditions will only grow more frustrating for everyone in 2018.
Anthony Lamacchia is the broker and owner of Lamacchia Realty in Waltham. Send comments to [email protected].