Real Estate News
In age of social media, do we still need to host open houses?
Given the vast amount of information available online and on social media, there are a number of agents who argue that open houses are a waste of time.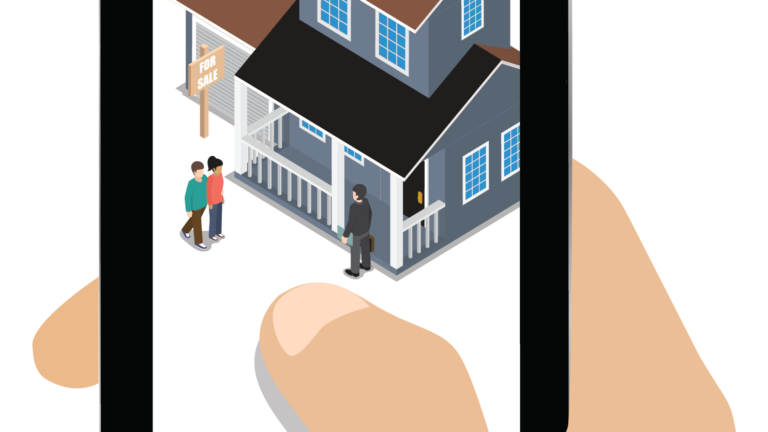 Technology has touched every industry, and real estate is no exception. Social media have taken us by storm. Buyers no longer have to wait to see a newly listed property. It is commonplace for agents to post these homes as "coming soon'' on social media weeks prior to the actual launch date, building up a frenzy of interest and discussion.
Sites such as Facebook, In-stagram, and Snapchat, which extend this reach, allow these homes to be blasted out to "friends'' with the click of a share button, adding "likes'' and comments to the post. The news of a newly listed home spreads wider and faster than ever, increasing the competition by reaching buyers who might not have even considered that particular style or location.
In fact, almost everything about selling a home has changed — except for the concept of the open house, usually held on Sunday afternoons. There is no better way to envision yourself and your family in a new home than being in it, and open houses, as traditional as they may seem, are a very convenient way to do this. They are no longer held just on Sundays, but more often than not, on Saturdays as well, especially with a new listing. Agents want to make it as easy as possible for the most potential buyers to find a viewing time that fits into their schedules. It is debatable whether Saturday or Sunday generates more traffic, but weekends are certainly the best days to preview.
The times also vary, but open houses still run about two hours. Here in New England, with so many diehard sports fans, savvy agents schedule open houses around Patriots games, or any other big sporting events that would cause attendance to fall off. Typically, the first open house on a new property is the most anticipated and the busiest. Traffic and interest tend to drop off rapidly the longer a home is on the market, indicating that a property is probably overpriced.
Many agents start with "broker open houses.'' These are held on a weekday morning prior to the first weekend open house. They allow other agents to preview new listings for their clients.
"Commuter open houses'' are also fairly common. Normally held between 5 and 7 on weeknights, they cater to buyers on their way home from work, allowing them to save the weekends for themselves. Commuter open houses usually aren't as busy as weekend open houses. Agents typically hold these in addition to weekend open houses — mainly in the warmer months, when it stays light longer. Some also serve food and drink as draws.
Given the vast amount of information available online and on social media, there are a number of agents who argue that open houses are a waste of time and that any serious buyer will book a private showing. Josh Lioce is one of these agents. "Personally, I don't feel that open houses are the strongest tool to generate an offer or my strongest buyer,'' said Lioce, broker and owner of Lioce Properties in Milford. "I have two issues with open houses in a seller's market. The first is, by bringing so many potential buyers into a home in such a short time span, things can get somewhat chaotic. Because of this, some buyers will actually get turned off, becoming concerned about a bidding war.
"The second reason is that other buyers may see all their competition and way overbid to get the house. Then, after they get a chance to really think about it, get remorseful and back out of the deal,'' he said. "This leaves the seller with that exceptionally high offer price imprinted in their heads, which they now measure any other offers against and many times will never see again.''
Many agents disagree, finding that open houses bring in buyers who would not otherwise come to see the home. Buyers unsure whether the house is right for them may not feel compelled to schedule a private showing, but will take a few minutes from their weekend to check it out. If interested, they will contact their agent to arrange for a private showing.
The Massachusetts Association of Realtors doesn't sway its membership either way on the issue, but finds that open houses these days can be jammed with people. "A lot of the technology, like 3-D tours, can really add to the experience, and that helps get them in the door'' at open houses, said Eric D. Berman, director of communications.
The data also support having an open house. According to Zillow's 2016 Consumer Housing Trends Report, 48 percent of buyers feel it is important to go to an open house, and once their search is underway, attend an average of three. So, why wouldn't you have one?
I know some sellers don't want to have one. They don't want strangers or curious neighbors in their homes. Many don't even want a yard sign, although that same Zillow report states that 64 percent of buyers will utilize for sale or open house signs in their search. I always try to convince my clients that if they are serious about selling, an open house is a must-do. In addition to exposing their home to prospective buyers, it also increases word of mouth in the community. Not taking advantage of these marketing tools could be a costly mistake. The more people you can get in your home (including the neighbors), the more likely it will sell. No "For Sale'' sign means you want to keep your listing a secret. Does that really make sense? Fifty-eight percent of millennials, 52 percent of Gen Xers, and 42 percent of baby boomers are likely to turn to a friend or neighbor in their search, according to Zillow. So announce it to the neighbors, who will tell their friends that your house is for sale. It's free advertising, and it works.
In many cases, open houses act as a competitive marketing tool, creating a sense of urgency among buyers in hopes of generating higher offers for sellers. This sense of urgency, heightened by the diminished inventory, has turned some of these open houses into emotional pressure cookers. Buyers enter each home with high hopes, as well as concern. If they love the house, will their offer be attractive enough to secure it? At some open houses you can feel the tension among buyers, who cautiously confer with their partners and try not to get too excited. This seller's market has created a frenzy with serious buyers, many who have lost out on other homes.
With so little inventory, and so much competition among buyers, it is common for an agent to request that all offers be held until a certain day and time, typically within one or two days after the last scheduled open house. The expectation is that these buyers will take that time to see their competition (particularly at open houses) and be compelled to craft a strong offer. Then, once all of the offers are received, the agent confers with his or her sellers, leveraging the bids to generate a winning one.
Open houses are an important tool for sellers and a fantastic way for buyers to get a feel for a home without committing to a scheduled appointment. They are also useful for agents to educate their buyers on the market and see what they can get for their money in the communities in which they are interested. And, most important, they allow sellers to showcase their homes to as many people as possible, including those who might otherwise not bother to come to look.
For this Patriots fan, open houses are a win for everyone.
Marjorie Youngren is a broker at Century 21 Commonwealth in Lynnfield. Send your real estate questions to [email protected]. Follow her on Twitter @MarjorieTeamC21.