Real Estate News
My First Home: Going back in time on Google Earth
'My dad pulled one of his old tricks. But this time I was onto him.' Read more My First Home essays at realestate.boston.com.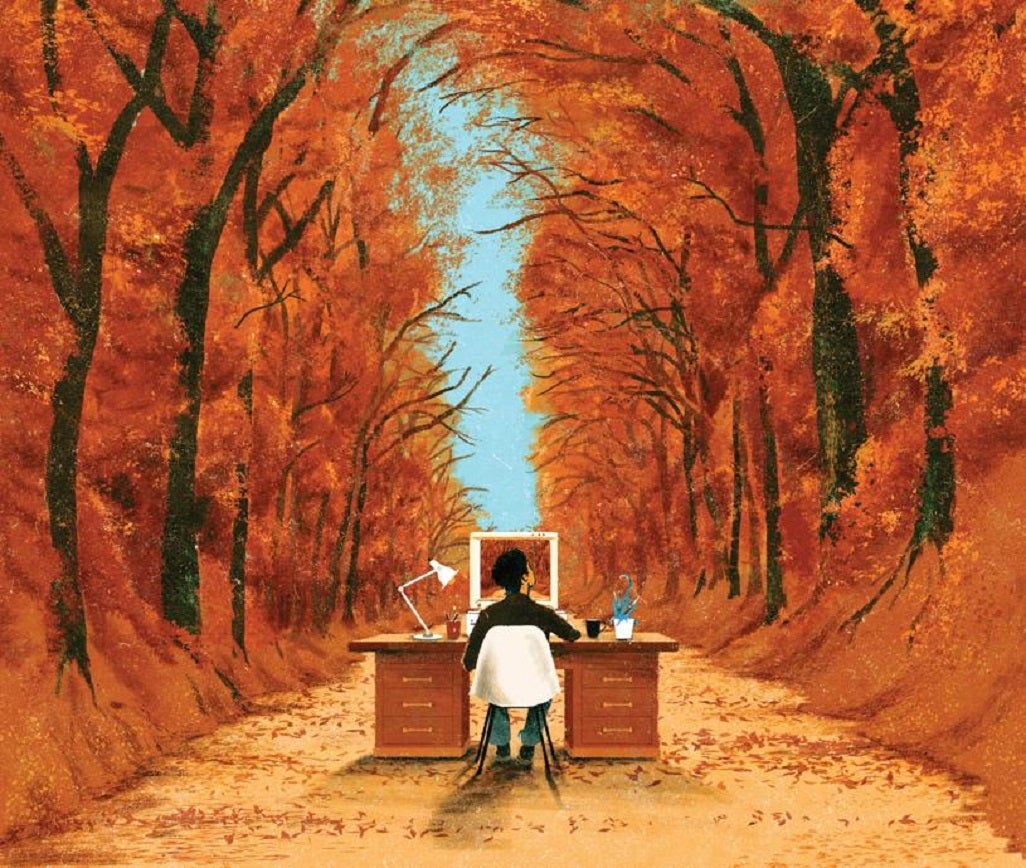 My dad pulled one of his old tricks.
But this time I was onto him.
The kids were getting a little too loud and excited, so he tried to distract them with something that might calm them down. I remember when he used to do that with my brother, sister, and me, and now I watched as he gathered his five grandchildren around the computer.
His go-to distraction these days is a little more high-tech than what he would do 30 years ago. This time he pulled up Google Earth, and my daughters asked him to type in our address. And that's how we were transported from present-day Queens, N.Y., to our home in Framingham a half-dozen years ago.
Six years may not sound like all that long ago, but the street view of our home and the ensuing virtual trip around the neighborhood told us a lot can change in that short time frame.
The distraction didn't work very well — before long the kids in Queens were back to throwing the ball in the house — but I was all in. I asked Dad to scoot over so I could control the mouse and "walked'' the seven-tenths of a mile between my house and the school my daughters attend.
It was amazing to see this snapshot of life when my youngest daughter was still a newborn. The car in the driveway was as new as the life with three kids hidden from view inside the house. There's the house around the corner before they painted their front door yellow. And the little blue house on the corner before it was torn down to build a bigger one. And the stand of trees behind it that was felled for the construction of yet another house.
The neighborhood has changed in a number of ways besides the new houses and decks that are missing from the 2011 online version. The pictures show an autumn day with a slew of leaves in my driveway — there haven't been as many in the years since then — and as I pass greenery in certain parts of the neighborhood, greenery that is no longer thriving, I am almost relieved to see that it's not just the bushes and trees on my property that haven't made a full recovery from that devastating winter of 2014-2015.
My house is nearing 50 years old. It was our first home. We moved in when it was about 35, and these images make me wish I had taken proactive steps to repair things that are going to need reactive repairs now.
But as I step away from the computer, there's not too much of that feeling of wistfulness. It's mostly appreciation for being able to capture this moment in time that I never realized I missed.
I don't know, had you told me I could travel back in time, that I would have chosen a quiet stroll through my neighborhood six years ago as my destination.
But in this case the past was a pleasant, unexpected present.
John Sucich is a writer and comedian living in Framingham. His website is johnsucich.com and he can be reached at [email protected]. Send a 550-word essay on your first home to [email protected]. Please note: We do not respond to submissions we won't pursue. Subscribe to our free newsletter at pages.email.bostonglobe.com/AddressSignUp.