Real Estate News
My First Home: Ringing endorsement on life in an old schoolhouse
The farmhouse was taken off the market before we could sign a lease. In exchange, we were offered its neighbor, a Cape that had been a schoolhouse.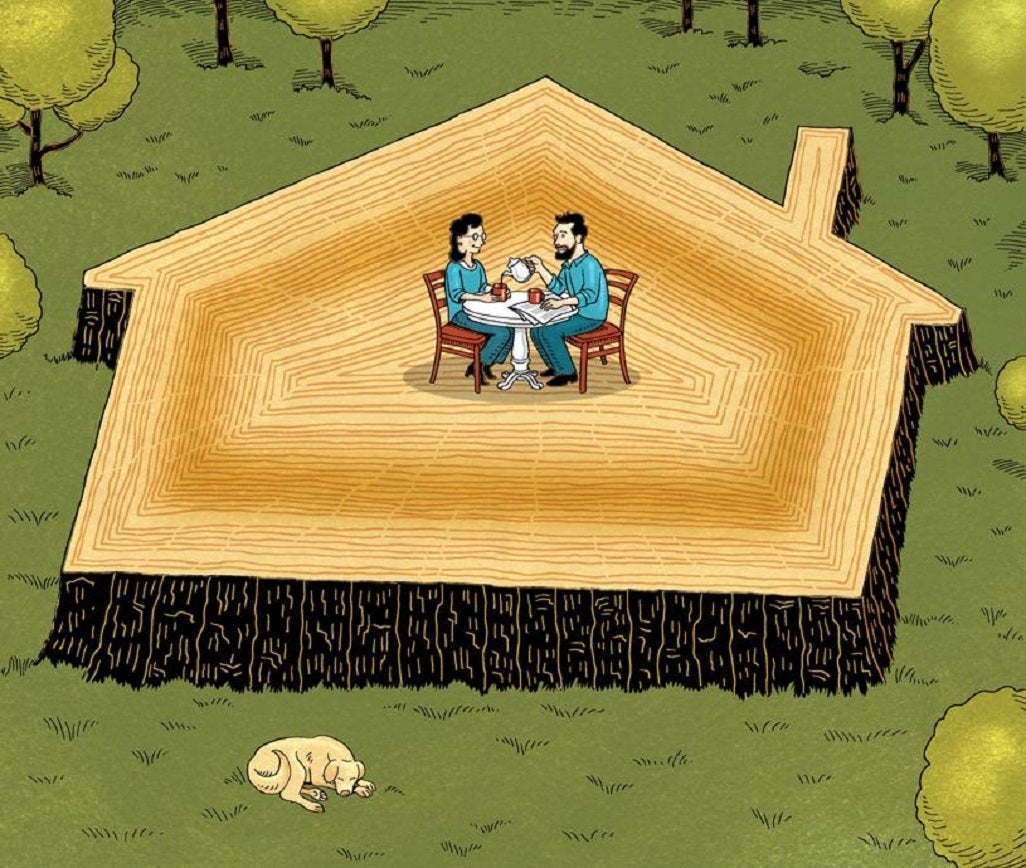 We were supposed to get the house next door. The rental agent had shown us a farmhouse-style home in Hingham, but it was taken off the market before we were able to sign a lease. In exchange, we were offered its neighbor, a Cape that had been a schoolhouse. We were thrilled because this home was even nicer than the first. Then in our mid-20s and not yet interested in buying, we saw it as a perfect place to live near our families and our beloved South Shore coastline.
Built in 1806, the house was an antique that had been neglected; an investment company seeking to build a development had bought it as a teardown to create a roadway.
When my husband and I moved in, we didn't ponder our future with the house. We thought we'd enjoy it for a while as we figured out our next move. But then we fell in love with it. Despite all the work the house needed, it was charming. Retaining many original features and nooks and crannies, it also had delightful built-ins and sweet stenciling.
Intrigued by the house's history, I was excited to learn that the local library had a file on it. I discovered the house had been moved twice. Originally a boys' school, it was moved about a mile away in 1830 and turned into a girls' school. In the mid-1800s, a young stonemason named Edward Shea bought the property and moved it to its present location.
Edward's work can still be seen in the elaborate stone foundation. He and his wife, Catherine, both Irish immigrants, lived in the house until 1899, when she died of influenza. The following year a fire caused considerable damage, and the elderly Edward wound up in the poorhouse. The Blowers family then bought the house and stayed until the late 1960s. And so on.
When the development company's plans for the roadway fell through, my husband and I bought the house at a very fair price. Soon after, we were surprised by a visit from a former owner, Linda Millette, the one who had added the built-ins and stenciling. We clicked with her right away and have remained fast friends. Linda has shared with us her own renovation stories, as well as numerous artifacts she discovered on the property: old bottles, inkwells, coins, marbles, and even photographs.
Not long after meeting Linda, I read a story in the local paper about a former Hingham woman who had just turned 100. Her maiden name was Marie Blowers. Hoping she was related to the family who had lived in our house for so long, I called the assisted-living facility where she resided. The office put me in touch with her son Paul, who confirmed that his mother had been born in the house and gave us a memoir she had written about her childhood there. He, too, has become a fast friend.
My husband and I, who have spent years working on the house, laughed out loud when we read in Marie's memoir that her father was constantly working on the house, because, as he said, "Work on an old house is never really finished.'' We still have a list of projects to complete.
This house was our first home, and we hope it will be our last. After having lived here for more than 25 years, our history has become part of its own.
Michelle Marchetti Coughlin, a historian and the author of "One Colonial Woman's World,'' serves as museum administrator of Boston's Gibson House Museum and as a board member of Weymouth's Abigail Adams Birthplace. She can be reached at [email protected]. Send a 550-word essay on your first home to [email protected]. Please note: We do not respond to submissions we won't pursue. Subscribe to our free real estate newsletter at pages.email.bostonglobe.com/AddressSignUp.