Real Estate News
Ask the Carpenter: The pros and cons of vinyl siding
Rob Robillard weighs in on the least expensive siding available, and readers respond to his article on stucco. Get more home improvement advice at realestate.boston.com.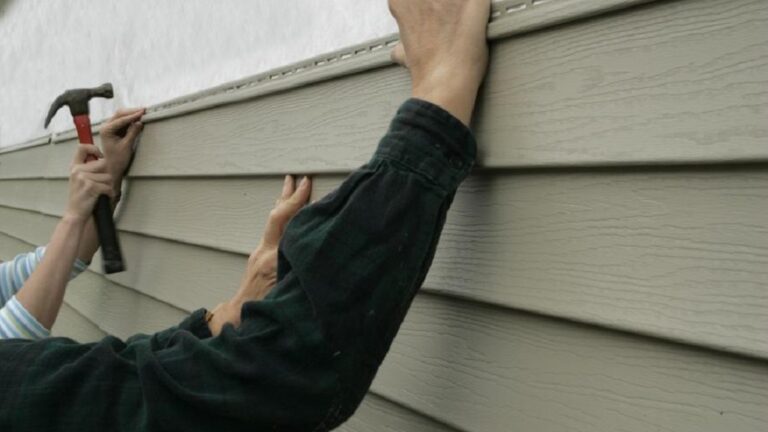 Q. Regarding your Dec. 24 article on maintenance-free siding ("Ask the Carpenter: No siding is maintenance-free . . . really''), I think you overlooked one standout option. I installed white vinyl siding on a Colonial in 1974 the way it should be done, preserving all of the window casings and other authentic period appointments, and the siding still looks just as good today. The home sold recently, replete with its vinyl garb, for $1 million — alas by someone else (I had bought it for $39,000 in 1974). I'm sure many purists would condemn me — some of my architect friends did at the time — but I can personally attest to vinyl's aesthetic and structural integrity.
An additional benefit is that the now 120-year-old radially sawn, intact cedar siding over which I applied the vinyl has been preserved and can at some point be restored. Everyone knows the quality of wood 120 years ago was dramatically superior to what is now available.
CUSHING GIESEY, Cambridge
A. That's some serious return on your investment. One of the primary reasons that vinyl was "king'' in the siding world for so long was its "no-maintenance'' properties, along with its ability to last 30-plus years. Vinyl is one of the least expensive sidings a homeowner can buy. Not only are the initial costs less than virtually any other siding, but the installation is fast and inexpensive as well, due to vinyl's light weight and interlocking design.
As you can tell, I'm not a fan of vinyl, but it has made huge strides in the last few years. Aesthetically, today's vinyl mimics the look of real wood and does not have those ugly seams anymore.
One factor in vinyl's longevity is its thickness. Homeowners who want true durability and a siding that can last 30-plus years with little maintenance should use a thicker vinyl, such as 48-mil gauge.
Vinyl panels come fully painted, with the color infused in the vinyl itself so it cannot flake or chip off. Homeowners can choose from a wide palette of colors.
These days vinyl is often installed over rigid installation board or plywood sheathing. I've found that sometimes the installation can allow water in, resulting in rot behind the vinyl. The fact that you left your cedar siding intact underneath is probably why you have had such good luck with your installation.
Vinyl does have its drawbacks. It dents rather easily, even the heavier gauges. If a panel needs to be replaced, matching the color of the existing panels can be virtually impossible. The newer panels are usually more vibrant in color. Then there's always the reality that older vinyl colors may have been discontinued.
Extreme cold temperatures can also affect vinyl, causing it to become brittle and crack if bumped. Cracks allow water to infiltrate. I've also seen situations where extreme heat can melt the siding.
Readers respond
From rapine107: In your article on stucco ("Ask the Carpenter: Why aren't there more stucco homes in N.E.?'' Jan. 21), you said it is used mostly in warm places because it doesn't stand up well to cold weather. My wife is from Winnipeg, Canada, where stucco is much more common and the weather is colder.
From [email protected]rickmaster: There are fewer stucco homes in New England because stucco was a premium product used on high-end homes and commercial structures from 1890 through the 1950s.
From Rob: Thank you for further educating me on stucco. I humbly stand corrected.
Rob Robillard is a general contractor, carpenter, editor of AConcordCarpenter.com, and principal of a carpentry and renovation business. Send your questions to [email protected] or tweet them to @robertrobillard. Subscribe to our free real estate newsletter at pages.email.bostonglobe.com/AddressSignUp.