Real Estate News
My First Home: In Vt., we were the Trekkies
"We were in a different place in our lives than the couple who had decorated this house in Early Dorm Room."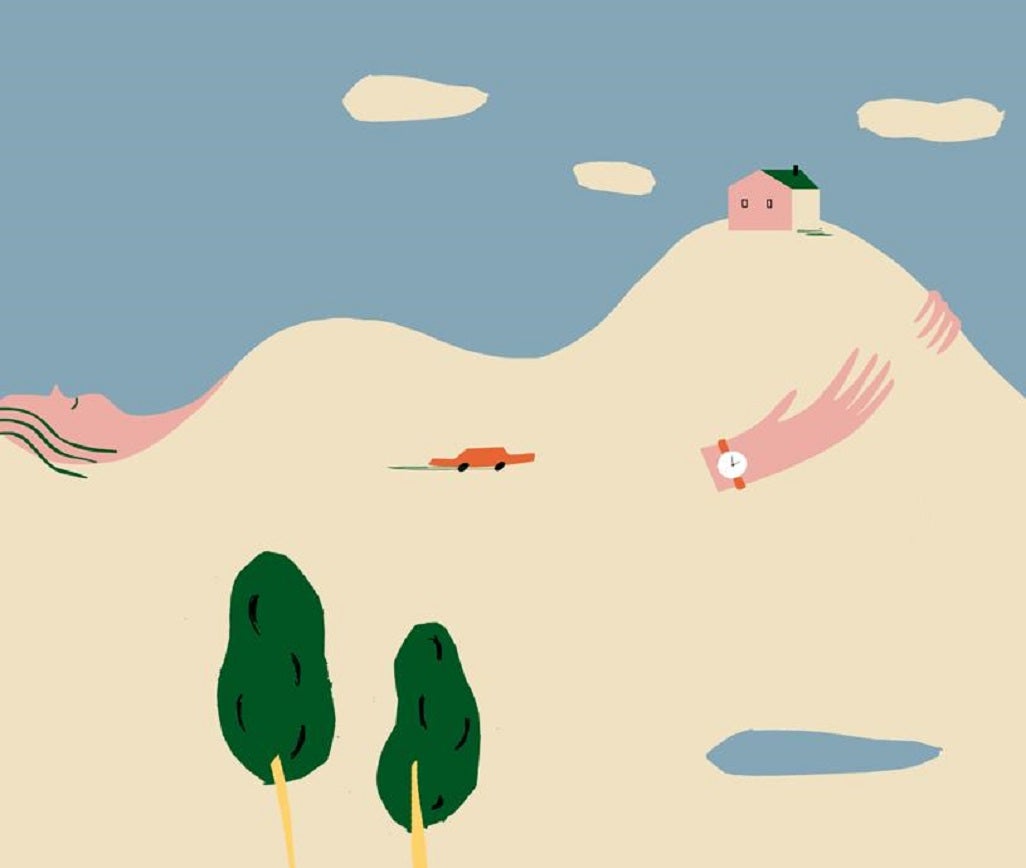 When my husband, Charlie, and I were first married, we lived in a series of rentals all across the country; in those days we moved every 18 months to four years for his work. In the mid-90s we moved from Southern California to Vermont, where we were installed in an extended-stay inn. One evening he arrived home late from the office; he grabbed my coat, draped it over my nightgown, and spirited me out the door. He'd driven by a place for sale and was halfway sold on it, even though he'd glimpsed it only briefly from the outside. Off we went.
The house was in a small town near Lake Champlain. It was sweet, a 1,200-square-foot Colonial at the end of a cul-de-sac with a tiny front porch and a backyard. It was within walking distance of the village green and its small shops and pub. I sat in the car while Charlie went to the door, having called ahead for this late-hour appointment. I was barely dressed; he would conduct the initial audition of what might become our very first house.
Charlie was inside for a good 20 minutes before he came to get me. "Keep an open mind,'' he said. Never a good sign. But what lay beyond the facade of that classic exterior, I realized later, would have been difficult to describe without poisoning the well.
The walls of the first floor, all of them, were a bright Pepto-Bismol pink. Three-inch-high tri-colored shag carpeting graced all of the floors: three complementary shades of pink, red, and beige in an amoeba-like pattern. There were pedestals and shelves everywhere displaying various plastic iterations of the Starship Enterprise. Mirrored venetian blinds at most of the windows protected these items. The rest of the house showcased a similar sensibility.
We bought the house from the nice twenty-somethings who owned it, and then spent months giving the interior a makeover. We had met most of our new neighbors at that point, and they were kind and friendly people. So we decided to have our first party and invite everyone on the street over for New Year's Day.
Did I mention how kind our new neighbors were? They entered our home with their small children in hand and held on to them tightly, steering them around pointy triangular glass and wrought-iron tables, precariously placed sharp artwork, and slippery polished wooden floors without ever once betraying how labor intensive it must have been to visit with us. They couldn't even plop their children down on our sofas for a break; they were a bright California white.
Gradually, we realized that we were the new Trekkies. Like the couple from whom we'd bought the house, we were the only folks who didn't have kids. Our lack of children, in this particular neighborhood, meant that not only did we not understand the hazard our home represented to toddlers, but that as friendly as we all would become, we would always feel on the outside of most group conversations. We were in a different place in our lives than the couple who had decorated this house in Early Dorm Room. We were also in a different place from the close-knit denizens of our little community, whose endless discussions regarding potty training, vaccines, and sleep schedules left us baffled.
When we left Vermont for Massachusetts, I was pregnant with the first of our two daughters. And we were very lucky, moving onto another cul-de-sac with great neighbors, five or six of whom were having kids at the same time we were. We were slightly older than most of these new friends, but in the same place in our lives. Most of our chic furnishings were given away or sold to make way for more practical items, and we relished our soft-edged happiness.
Timing is everything.
Writer Carolyn R. Russell lives in West Newbury. Her new young adult humorous mystery, "Same As It Never Was,'' will be published this spring. Send comments and a 550-word essay on your first home to [email protected]. Please note: We will not respond to submissions we won't pursue.