Real Estate News
Going glam in home decor without going too far
N.Y. designer Young Huh, Los Angeles designer Jessica McClendon, and Massachusetts-based designer Kristina Crestin offer tips.
New York interior designer Young Huh has always added touches of glamour to the rooms she designs. Lately, she says, clients are asking for even more of it.
''I think it's a backlash from the years of midcentury modern and minimalist leanings,'' Huh said. ''People want lush fabrics, over-the-top finishes, and gold and silver touches. Clients are looking for a little fantasy and magic in their homes.''
Los Angeles designer Jessica McClendon hears similar requests. Her work has always been infused with ''casual glamour,'' she said. But now she sees a movement away from simplicity and toward bolder looks inspired by the rich fabrics and intricate embellishments on fashion runways.
''The incredible popularity of Gucci and other maximalist looks in fashion showcase how people are ready to let loose and indulge in fun and luxury,'' Huh said.
With HGTV calling 2018 ''the year of glamour,'' homeowners may be drawn to this trend but also worry about going too far.
We've asked Huh, McClendon and Massachusetts-based interior designer Kristina Crestin for tips on ramping up a room's glamour with a careful and delicate touch.
Choose your approach
If you're craving glamorous elements like velvet, silk, and jewel tones, the classic approach always works: ''You can add glamour to a room with rich colors, dramatic color contrasts, moody tones, and over-the-top flourishes such as overscale mirrors and gold-tone accessories or furniture legs,'' Huh said.
She advises clients who truly love glamour to embrace it.
''You need to take a bold point of view and not be apologetic,'' she said. ''Imagine what it's like to wear a sexy red-carpet gown. You have to love it, and you have to want to flaunt it a bit.''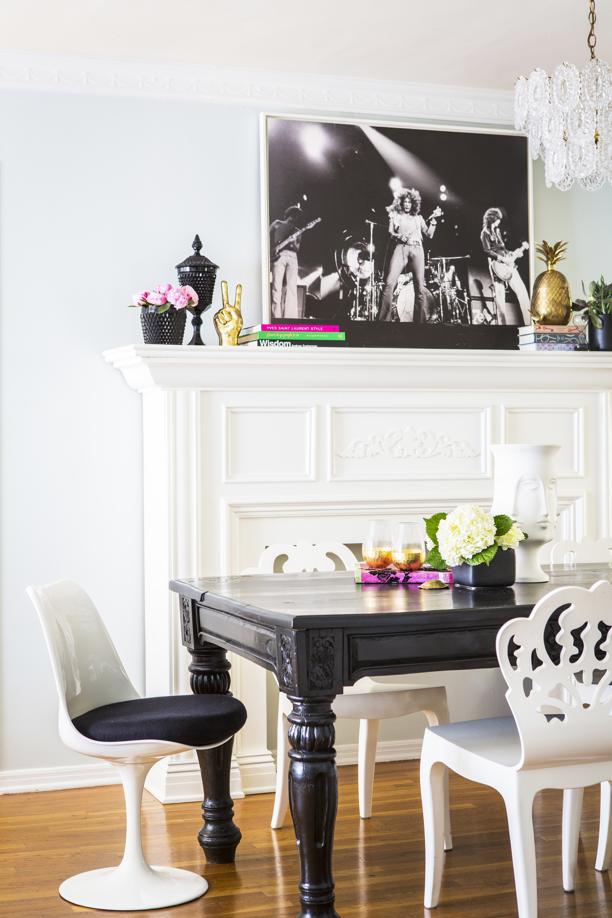 But there is another way to add a measure of luxury while maintaining an otherwise casual, low-key room. Crestin uses elements traditionally considered ''glamorous,'' like velvets and metals with a shimmery finish, but she's not aiming for anything sexy or glitzy.
She chooses velvet seat cushions in soft, flattering shades for window seats or kitchen island stools to add ''a bit of lushness and a plush feel.'' The luxury fabric adds an attractive sheen, but it's ''still casual and clean,'' she said. ''With all the hard, sleeker surfaces in a kitchen, the velvet tone and variability in the sheen really add depth and warmth to the room.''
Velvet may sound like a surprising choice for kitchen seating, but it's actually a durable and practical fabric, Huh said. ''A good-quality cotton or mohair velvet will last you forever and is very child-friendly,'' she said.
Mixing opposites
McClendon adds just the right amount of glamour by using sharp contrasts: She chose lush velvet upholstery in a bold shade of teal for her living room sofa. But she opted for an angular, modern shape, rather than a sofa with a tufted back and rolled arms. The clean lines keep the Hollywood glam fabric from feeling overpowering.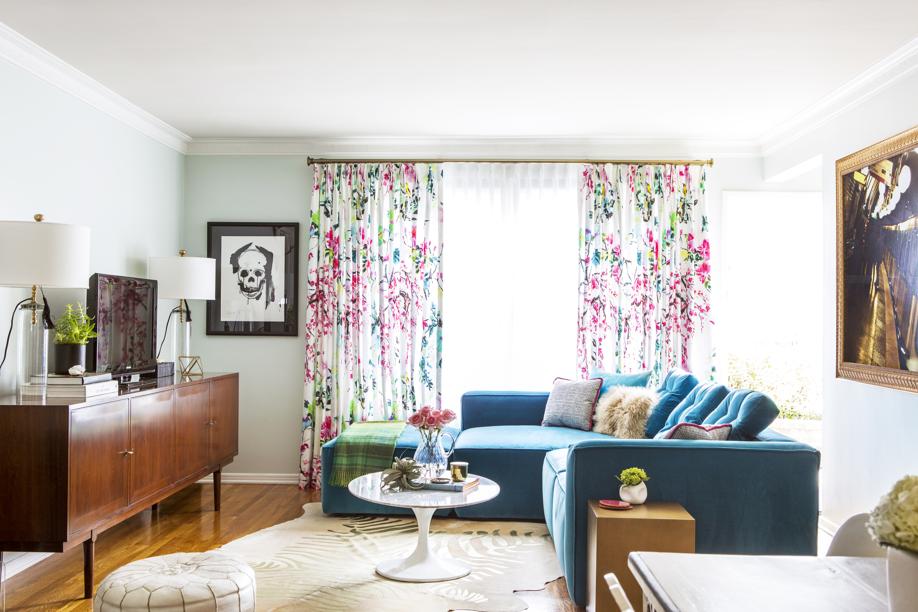 If you're using velvet on one piece of furniture, Huh said, go with leather, chintz, or linen on other pieces. ''What I wouldn't do is upholster every single piece of furniture in velvet.''
''Installing a richly colored velvet sofa in a room gives instant glamour, and is a great foundation upon which to build a glamorous room,'' Huh said. But ''make sure that not every single piece in the room is high-octane and sparkly. You need a place for your eye to rest, and you need contrast for interest.''
Crestin agrees: The lighting and sink hardware she recently chose for a powder room was done in a satin brass finish. ''The satin sparkled and popped against the dark finish'' of the room's charcoal-gray trim and shiplap wainscoting, she said. ''It didn't have to be glossy or polished to add sheen and sparkle to a space.''
Remember red carpet rules
Even for glamour lovers, Huh advises using the same restraint you'd employ when dressing for a black-tie event.
''If you have the sexy dress and blingy necklace, rings, bracelets, big hair, and lots of makeup and a tiara,'' she said, ''you probably need to take one or two things off or take it down a notch. So keep in mind to add some classic pieces to the mix.''
She suggests choosing a traditional wood cabinet or a chair upholstered in a good simple linen.
''Anything clean and classic,'' Huh said, ''will keep the room looking both real and truly glamorous.''
Subscribe to our newsletter at pages.email.bostonglobe.com/AddressSignUp.