Real Estate News
Mom and Dad want peace and quiet — and these designs
Bye-bye family rooms, "she sheds," and "man caves." Parents in high-end homes push for the more practical. Get more design inspiration at realestate.boston.com.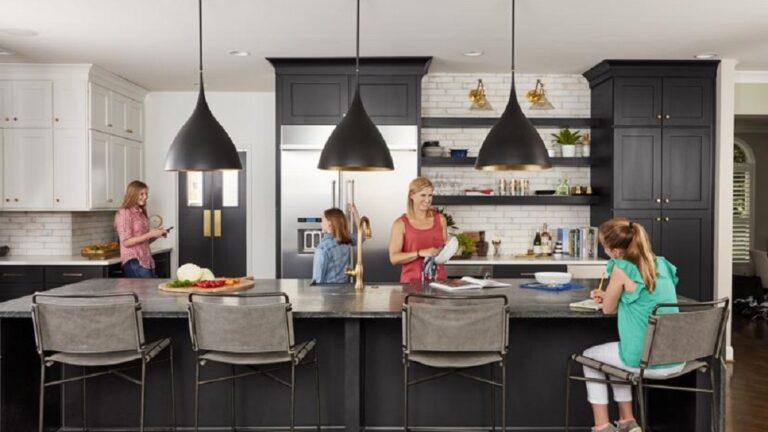 It wasn't so long ago that custom-designed "man caves'' and "she sheds'' — the female answer to a guy's private sanctum — were leading visual fodder in home and garden magazines. Sure, these designated playrooms are still popular to a degree, but according to various sources, the inclination to create his-and-her escape rooms continues to take a backseat to the installment of modern amenities and the more practical use of common living areas.
"A 'high-end' home is no longer about having three extra bathrooms or a formal dining room with a huge crystal chandelier. It's things like radiant heat under your cold bathroom tile and touch-activated faucets in the kitchen,'' said Donna Garlough, style director of Boston e-retailer Joss & Main and author of "Your Home, Your Style: How to Find Your Look & Create Rooms You Love.''
According to Tom Matthews of Gibson Sotheby's International Realty in Boston, one of the biggest drivers with prospective buyers continues to be an open floor plan. Yet it's not for visual purposes so much as for bringing people together. "I'm finding that our clients are working a lot more hours, and that's why a man cave and these types of personal spaces have gone by the wayside. Before, a parent would work a 40-hour workweek, and now it's more like a 50-hour workweek. An open floor plan allows the opportunity to be together as a family.''
More working parents also means a rise in a workforce that clocks in from home. A 2016 study by the Bureau of Labor Statistics found that in 61.1 percent of married-couple families with children, both parents were employed. That's up slightly from 58.1 percent in 2010. According to Matthews, his clients are also keenly interested in homes with sufficient rooms for one or more offices. Interestingly, this is the one space working parents don't want to share.
"Because so many people work remotely or have home-based businesses, the private home office is important to people and really representative of the shift in the workforce,'' said Matthews. "So there are no more man caves, but instead we're seeing lots more his-and-her home office spaces.''
Farewell to family rooms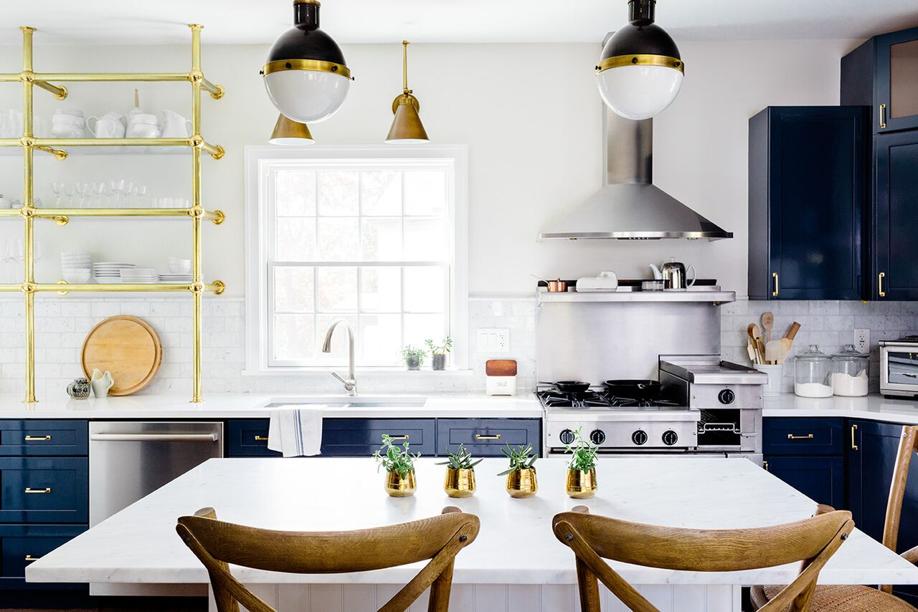 "The kitchen is officially the new family room,'' said Sara Peterson, editor in chief of HGTV Magazine. "Families have really accepted that notion — mom and dad know that homework and projects are going to be done at the kitchen table and island.''
According to Peterson, parents are all for creating a grub-centric kitchen study area. "Parents are willing to accommodate kids in this respect by putting in a table that's bigger so that homework can be pushed down to one end of the table and dinner can be served at the other.'' For kids who prefer studying at the kitchen island, parents know to have barstools or chairs with footrests and to install protective wallpaper or other material on the bottom of the island itself to protect it from sneaker scuff marks, Peterson explained.
What's more, kitchens aren't just for home chefs anymore, and today's designs — with lower-level storage and refrigerated drawers meant for snacks and drink cartons — are helping to encourage younger children to become more self-sufficient around the cook space.
If kitchens are becoming the new family rooms, what will become of family rooms?
According to Cheryl Rosenberg, founder of ROI Design in Roslindale, a boutique firm specializing in interiors and organization for busy, growing families: "These will still be gathering spaces, but with smaller and more flexible seating areas, not just giant sectionals facing a wall-mounted television. Families will want spaces for screen-free nights, when phones and tablets get put away and board games come out.''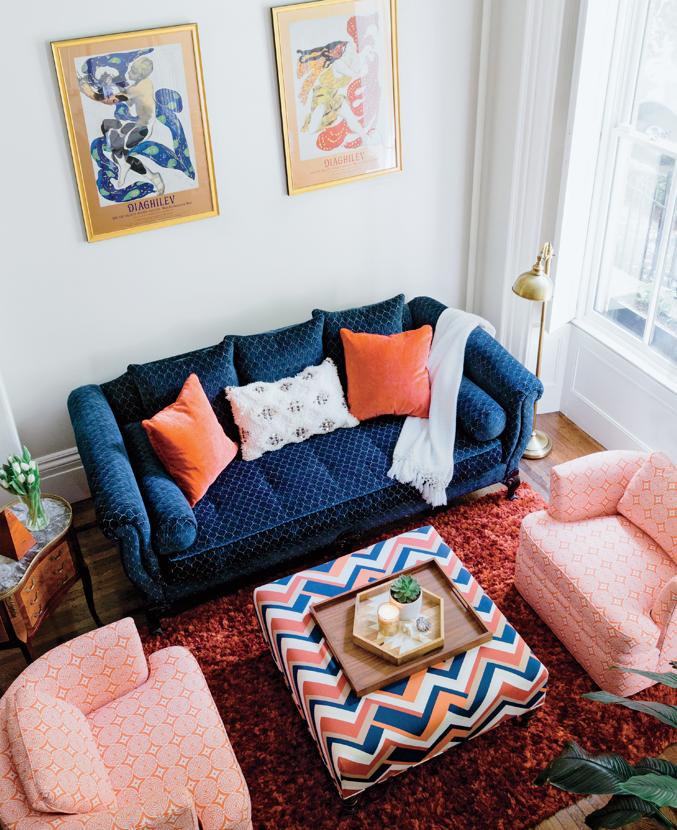 A well-connected home
According to a 2017 report by Zion Market Research, the smart-home market was valued at $24.1 billion in 2016 and is on pace for a nearly 15 percent compound annual growth rate between now and 2022.
Garlough has seen firsthand how this trend has affected families and changed the digital tapestry of American homes. "Functionally, I think everyone is wanting smarter houses that accommodate today's modern, mobile-oriented lifestyle. Are there outlets in the island? Or in the bedside lamps and night stands? Can you watch TV, cook, and socialize at the same time? People want flexibility, functionality, and style all in the same piece. They want pieces with purpose.''
Wi-Fi doorbells, phone-activated thermostats and lighting, and even connected appliances can truly be life-changing for homeowners, Rosenberg said. "New parents and younger families are more open to using technology to make their lives easier. . . . I'm introducing clients to motorized window shades that they control with their smartphones, and having electricians install Alexa-enabled dimmer switches.''
Interior designer Nikki Dalrymple of Acquire Interior Design in Boston is a fan of the August smartphone door lock. (Prices start at $149.) "Clients of ours recently installed it at their home, and it's a game-changer. You can give designers, contractors, subs, whomever, remote access via your phone or a secure code. No more playing the pass-around-the-key game that inevitably happens on design projects.''
If introduced thoughtfully, smart home devices don't need to add to the family clutter, a notion that may make parents especially happy. Rosenberg explains: "In a renovation, I have to plan for all the wiring and networking to go behind the walls. . . . Wireless technology makes for convenience, but also with fewer switches to install on walls and backsplashes, I have much cleaner surfaces to work with, so decorative patterns in wallpaper and tile can have more of an impact.''
Appliances are going the smart route, too, and one that is resonating highly with Peterson is the Wi-Fi-ready Family Hub refrigerator from Samsung. It creates voice-activated shopping lists that can be texted to your mobile phones, and automatically assigns expiration and nutritional information to everything in your fridge. It also has three cameras. "It takes a picture of what you have in the fridge and shares it with you so that when you go to the store, you know exactly what you have,'' Peterson said. Tired of having a white board in the kitchen? The fridge can also be programmed to sync your calendars. The cost? About $4,500.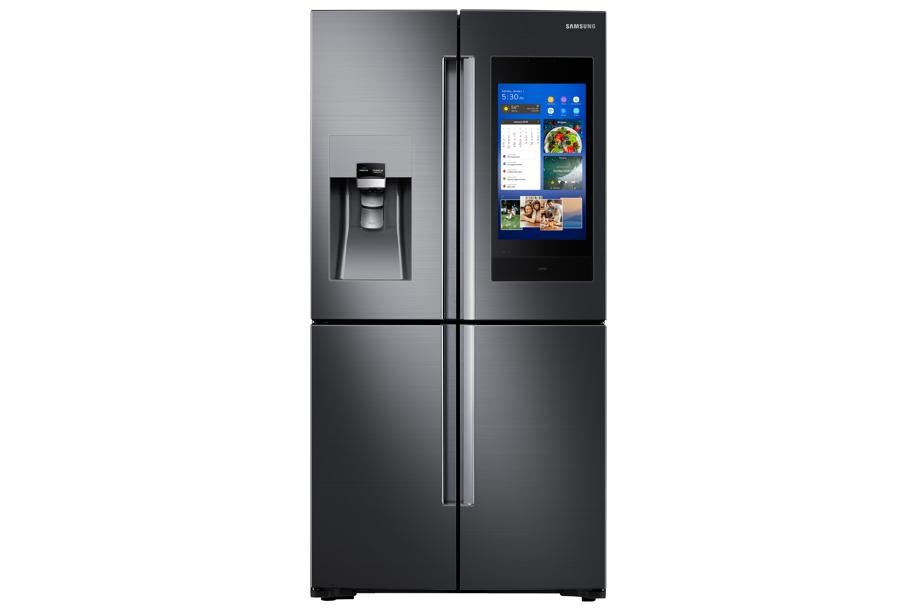 New and improved mudrooms
"Mudrooms are changing,'' Rosenberg said. "People have realized that in a mudroom you see absolutely everything. Now, my clients are asking for enclosed storage to hang their coats and hide their shoes. The kids still get a bench with cubbies and hooks, because you're lucky if your child uses the hook … but adults don't want their junk hanging out all the time.''
Another practical upgrade of the modern mudroom: heated floors. Emily Eisenberg of Northport, N.Y., loves that her mudroom has radiant heating underfoot, and she uses it to dry out her children's wet winter coats and gear. "I thought of adding radiant heat, and my husband thought I was crazy. Now I think he'd do it throughout the entire house,'' Eisenberg said.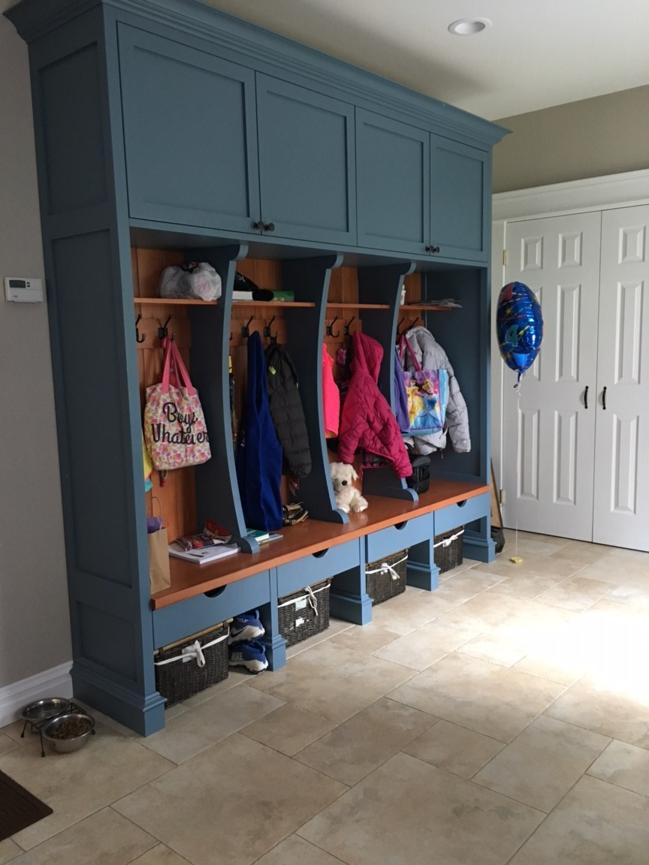 Got pets? According to Peterson, mudroom spaces are also quickly evolving to cater to the needs of dogs. "What's made life easier for pet owners is to have a dog bathing station by the back door or in the mudroom with a simple shower base, wall tiles, and hand-held shower nozzle. It's a real life-practical idea.''
Ashley Harding, who runs Vintage Refined, a furniture refinishing shop in Chicago, added a pup-friendly shower to their mudroom renovation plans at the last minute to accommodate her golden retriever, Lucy. Before this convenient addition, bathing Lucy was a much more arduous chore. "Every time Lucy came inside from running around in the mud, we would have to carry her upstairs to the walk-in shower to clean her off,'' Harding said.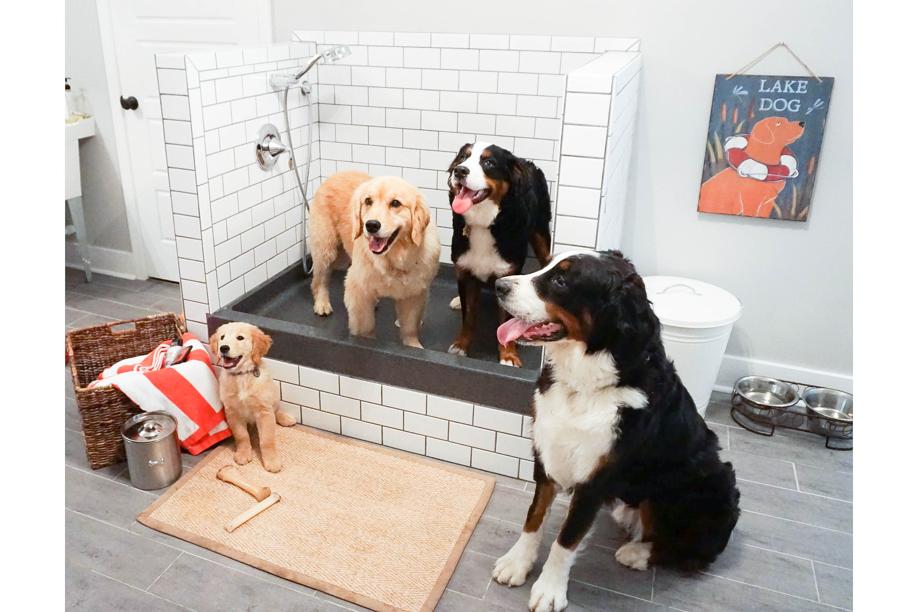 The future of familial living looks bright, predicts Garlough, and will be anything but status quo. Yet it's the small things that will make all the difference. "Families are returning to 'home' as a place to inhabit, not just something to be acquired, renovated, and sold,'' she said. "Today we have access to every product on the planet, and we can make our homes look any way we want them to. It's the touches that make a home work differently that truly set great spaces apart.''
Christina Poletto lives just outside New York City, where she writes about unusual old homes and interior design trends. Follow her on Instagram @dovetailordesignstudio. Send comments to [email protected]. Subscribe to our newsletter at pages.email.bostonglobe.com/AddressSignUp.