Real Estate News
My First Home: In 'La La Land,' cameo appearances with Mom
'At the bitter end of 1975, I was brought home to a two-bedroom house on stilts with a view of the iconic Hollywood sign.'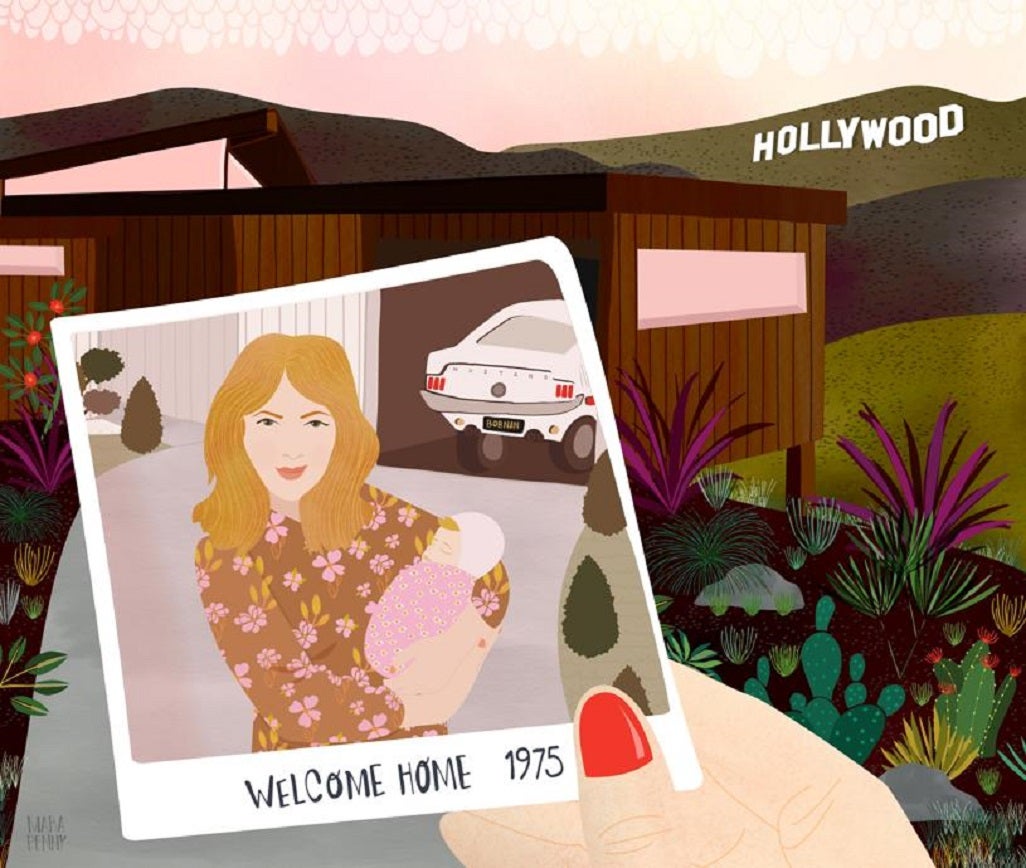 My parents got married in their childhood church on a Friday evening in June 1970, and the next day hopped in their white Mustang and merged on to Interstate 5 to start their new life together.
For two kids from Seattle, the possibilities of Los Angeles — as plentiful as the rain they were leaving behind — felt like a fairy tale. They spent nearly six years in Southern California; their time in "La La Land'' included stints in apartments in Pasadena and Manhattan Beach and then — pretty much simultaneously — a purchased house in the Hollywood Hills and a baby. At the bitter end of 1975, I was brought home to a two-bedroom house on stilts with a view of the iconic Hollywood sign. I don't remember a thing, because six months later my parents did what they thought dutiful children ought to do and moved back "home.''
On subsequent visits to Los Angeles, a drive-by of the house on Hollyridge Drive was a must for my family. Mom would regale us with stories of the wallpaper she and Dad had so meticulously chosen or the new linoleum they had installed. Of course there are pictures: one taken of Mom and Dad on bar stools at their counter, one of my mom in the carport as they got ready to head to the hospital to welcome me. This wasn't really a "family house'' (would you want to supervise playtime on a deck overlooking a canyon?), so even though I was a resident for a short time, I've always secretly understood that the house represented an era when "Mom and Dad'' were "Bob and Nancy.''
In 2007, my mom was diagnosed with a benign brain tumor. Surgery would be in Los Angeles, and Mom would need to remain in the area as an outpatient for a week. My dad and brother would be there for her prep and surgery, but I went out to spend the week with her afterward and take her to her appointments. It was a slow-paced week; the most adventurous we got outside of doctor appointments was a walk in Santa Monica and a trip to the movies to see "La Vie en Rose.'' But a drive up Hollyridge Drive — this time with me behind the wheel — was a given.
"Mom, look, someone is there. The door is open!'' Ever the cautious, polite-to-a-fault young woman, I was surprised to hear "Let's see if we can go in!'' tumble out of my mouth. We slowly approached the door, with my normally vivacious mom grabbing my arm. Usually accustomed to letting my mom take the lead, I confidently yelled "Hello?'' into the unfurnished house and then explained our situation to the woman who greeted us.
"We bought the house in 1976 from a young couple with a baby,'' the paint-covered woman explained. "But we've been renting it out for years, so I'm here doing some touch-ups before new tenants move in.''
That "baby,'' of course, was me, and thus began the tour of the house that my parents had loved so dearly and that, despite my abbreviated stay, was my first home.
In some sense, it's also the most memorable place I've lived. More than 10 years ago, this flat-roofed house was the backdrop to a new moment in the parent-child relationship, and it showed me that the powerful pull of a home can speak to more than the time actually spent within.
Amy Wilson Sheldon is a Sudbury-based nonprofit communications consultant and writes about books, among other topics, at alifelyread.com. Send comments and a 550-word essay on your first home to [email protected]. Please note: We will not respond to submissions we won't pursue. Subscribe to our free real estate newsletter at pages.email.bostonglobe.com/AddressSignUp.