Real Estate News
Ask the Realtor: Why the highest offer isn't always the best one
Ask the Realtor's Marjorie Youngren offers tips for negotiating what you want. Get more expert advice at realestate.boston.com.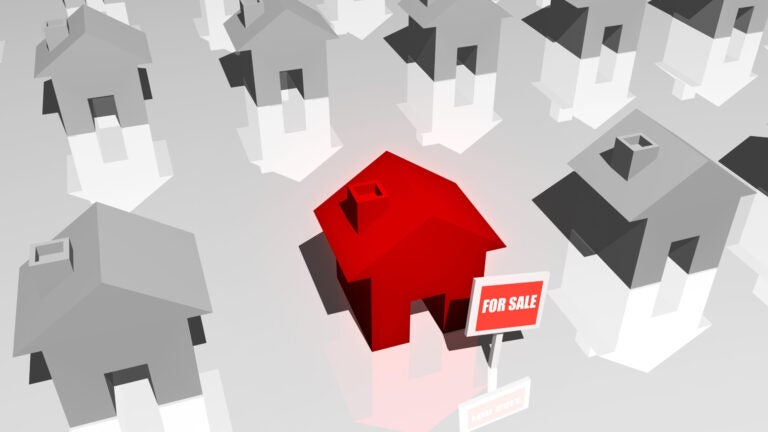 You are ecstatic because you have received seven offers on your home, many of them over the asking price. Your initial reaction is to choose the highest, but wait. The highest offer isn't always the best one. You should scrutinize every bid before you make this important decision.
For example, if you receive an offer well above the asking price but the buyer has only a 5 percent down payment, this could become a problem if the bank does not appraise your home at the proposed purchase price. If the buyer can't put more money down to bridge the difference between the offer and the appraised value, the deal could fall apart or have to be renegotiated — at a lower price. A slightly lower offer with a bigger down payment could be more appealing.
Have your agent show the components of each offer on a spreadsheet. Here are some conditions, other than price, that you will want to consider and possibly renegotiate:
■ Closing date
If closing at a particular time is important to you, make sure the date on the offer aligns with your desired one.
■ Inspection
You may find that one buyer wants one, but the other has offered to waive it. What do you do? This is something to discuss with your agent, but it's often in your best interest to take the lower offer without the home inspection contingency. If the inspection is waived, there will be no further negotiation prior to signing the purchase and sale agreement. If it is not waived, but you see the phrase "inspection for informational purposes only,'' the buyers still will be having an inspection, but are using language to suggest that they will not try to renegotiate afterward. This however, is not always the case, and creates uncertainty for the seller. Also, by the time this happens, your property could be off the market for up to 10 days.
■ Cash or no financing contingency
Most sellers believe a cash offer is much better than a financed one, and many times it is. A cash offer may come in lower, however, because some buyers rationalize that if they are paying cash they can offer less. With a cash offer, your agent must make sure that the buyers submit a proof of funds, such as a recent letter or statement from a financial institution.
In my opinion, waiving the financing contingency can be just as attractive as a cash. This has become quite common. Most buyers cannot afford to pay cash, but they know their financing will be approved, and they want to do everything they can to make their offer as attractive as possible. This also means that they would forfeit their second deposit (typically 5 percent) if the financing does not come together.
Waiving this contingency also includes forgoing the bank appraisal (unless they have stated otherwise). If you decide to accept one of these offers, your agent should call the buyer's lender to make sure the buyer has secured financing if the appraised price comes in lower.
■ Escalation clause
Such a clause states that a buyer will pay a certain amount over the highest bona fide offer that does not contain a home sale contingency. Not all agents use these, but I think they are a great way for buyers to ensure their bid stands out in a competitive situation. It's also a way for a seller to make more money. Let's use $5,000 as an example. Once all offers are reviewed, the seller's agent contacts the agent who submitted an escalation clause, forwarding him or her the highest offer (and redacting all personal information). The buyer has a certain amount of time, normally half an hour, to accept or reject the highest bid, plus the $5,000 escalation. So if the highest offer is $525,000, the buyer must agree to $530,000. An escalation clause also permits the buyer to say no if the highest offer is too high.
Whatever you end up doing, remember that every term is negotiable — and as a seller you are in the driver's seat in this market. A sharp seller's agent will compare and leverage all offers to achieve your desired pricing and terms. This is the fun part, so enjoy.
Marjorie Youngren is a broker at Century 21 Commonwealth in Lynnfield. Send your real estate questions to [email protected]. Follow her on Twitter @MarjorieTeamC21. Subscribe to our free real estate newsletter at pages.email.bostonglobe.com/AddressSignUp.