Real Estate News
Ask the Realtor: Words of wisdom for first-time renters
Ask the Realtor's Marjorie Youngren talks fees, damages, and contracts.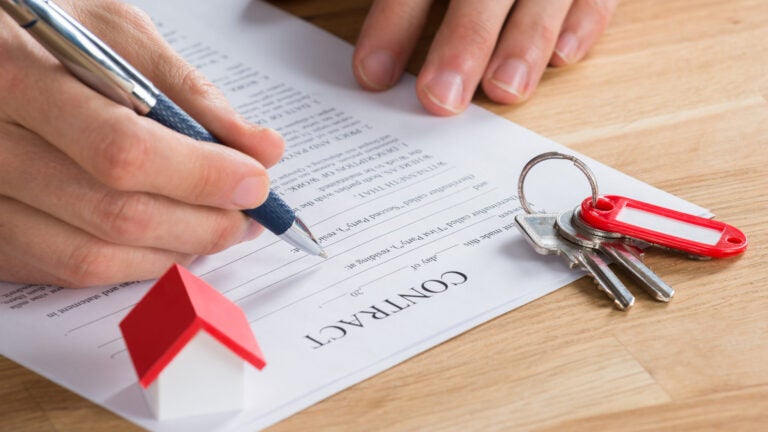 Renting an apartment for the first time can be very exciting. It usually coincides with a major milestone, such as graduating from college, getting a new job, or moving in with a partner. Whatever the reason, many new renters find out quickly that the process is much more complicated than they expected and can swiftly turn from excitement to frustration in a competitive market like this. My suggestion is to find an experienced agent who will represent your best interests and help you navigate the process.
James Danielson is a real estate agent with Century 21 Commonwealth in Newton. He works with renters in and around Boston and offered some great insight. "The first thing I do is set expectations,'' Danielson said. Many first-time renters have unrealistic expectations regarding size, price, and amenities when it comes to finding an apartment, he said. For example, if they want a washer and dryer in their unit, it may surprise them to find it will cost more money.
Parking spaces are also at a premium, so you cannot automatically expect they will be included with a Boston rental, Danielson said. "And if they are offered, they can cost an additional $200 to $400 a month, based on the location. Otherwise, make sure that there is street parking available where you are looking.''
For a renter's perspective, I turned to my son Zack, who is renting his fifth city apartment. He offered a few great tips for first-time renters.
"It's important to understand all of the fees,'' Zack said. "Some apartments have a brokers fee; others have management companies that pay the fee for you.'' Zack builds a spreadsheet with a one-year projection, broken down by month. He makes sure that he includes every anticipated fee. "If you can only afford $35,000 per year, make sure the numbers work for you, and be sure to include everything, like parking, laundry, and the security deposit.''
The City of Boston offers a great website for renters that's a must-read for first-timers and students: www.boston.gov/departments/neighborhood-development/know-your-rights-when-you-rent-boston. It outlines legal obligations and rights that renters (and property owners) need to know, including what fees a landlord can legally charge.
Did you know that in Boston a landlord cannot charge you application or credit check fees, but they can assess one to install new locks? The website also provides helpful information on when you are entitled to withhold rent — when there are code violations and the property owner refuses to make repairs, for example.
The website also talks about renter's insurance and deposits. Landlords have 30 days from the receipt of a security deposit to send you "a statement of present condition.'' It's important to make sure you check the condition of your unit prior to renting, which would save you from being charged for damage that occurred before you moved in. You have 15 days to dispute the report in writing.
As many savvy folks know, there are landlords who will try to take advantage of renters who don't know their rights.
"A good practice is to save receipts for every repair payment you make, just in case you need to go to small claims court,'' Zack said. "Landlords are not used to tenants, particularly young college-aged renters, fighting back against unlawful fees and charges, which gives a prepared renter the edge.''
Lastly, make sure you read your lease and keep a copy for your records. If you don't understand something, consult an attorney. This is a legally binding contract. Do not be afraid to ask questions, so you understand what you are signing.
Marjorie Youngren is a broker at Century 21 Commonwealth in Lynnfield. Follow her on Twitter @MarjorieTeamC21. Subscribe to our free real estate newsletter at pages.email.bostonglobe.com/AddressSignUp.