Real Estate News
Want to grow marijuana outside? Be a good neighbor
It's not just any old garden plant, so forget about just burying a few seeds and hoping for the best.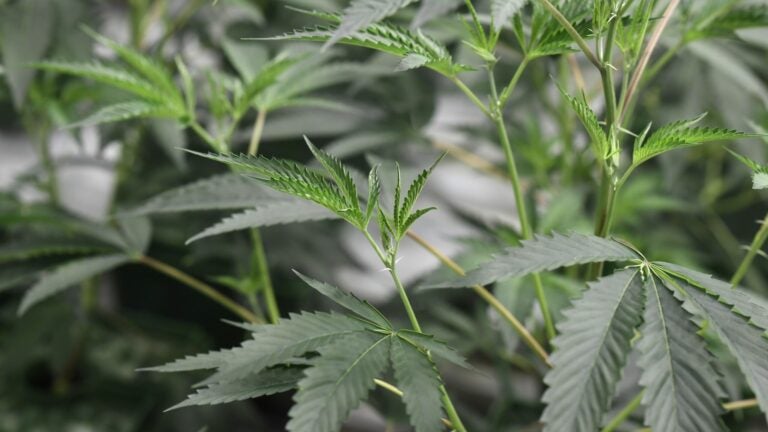 July is dawning without the opening of any recreational-marijuana stores in Massachusetts, but adults are already allowed to grow it at home.
If your want to see just how green your thumb can get, experts say, it's possible to do it without laying down big bucks for a fancy indoor setup. But growing pot outside brings its own set of considerations. It's not just any old garden plant, so forget about just burying a few seeds and hoping for the best.
Here are some things to think about if you're considering growing marijuana in your yard:
It's going to take awhile
If you're feeling impatient waiting for state regulators to approve the opening of marijuana retail outlets, imagine the agony of waiting for a cannabis plant to deliver the goods. A plant can take months to flower, though some "autoflower" varieties can start in four weeks. Jason Cullinan, co-owner of Home Grown Academy, a cannabis education organization in Carver, said users who select the right plants and get started this month could see something usable by the fall. You can grow up to six plants at home, or 12 if more than one adult at least 21 years old lives there.
Know the law
Growing marijuana is much more legally complicated than, say, growing tomatoes. Under state law, you have to make sure nobody can see it from the street without the use of binoculars. Growers also must use a lock or security device to control the area where the plants are. It's a good idea to check with your municipal government, too, to see whether there are additional restrictions.
Mind the smell?
What will the neighbors think? You may want to ask them. Cullinan said they're probably going to notice the aroma, especially if you have a small yard. Anybody who's ever been to a concert knows the substance has a distinctive smell, and that holds true when the flowers are on the plant. "It's the strongest-smelling flower I've ever smelled in my life," he said.
Cover it up
Cullinan said growers should consider buying a greenhouse. Inexpensive ones are available for $100 or so. They can prevent any legal issues with security and visibility from the street, and some of them can even work with a charcoal filter to help control the smell. A greenhouse can also help prevent mold and other confounding aspects of the New England climate.
It can be fun
Don't let all the rules get you down, Cullinan said. Just like any hobbyists, recreational-marijuana growers will have to overcome barriers to entry. He uses pot as medication, and he also enjoys the craft of cultivating it — mixing various varieties together to get a mixture that provides the effects he prefers.
"It's one of the last places where you can still create new things," Cullinan said. "It's very rewarding, just like when you grow a great tomato plant or an awesome vegetable or a huge watermelon."
Andy Rosen can be reached at [email protected]. Subscribe to our free real estate newsletter at pages.email.bostonglobe.com/AddressSignUp.