Real Estate News
PBS names Boston Post Road one of the 10 streets that changed America
In a show airing Tuesday, July 10, at 8 p.m., PBS calls it a street that "drove America toward revolution."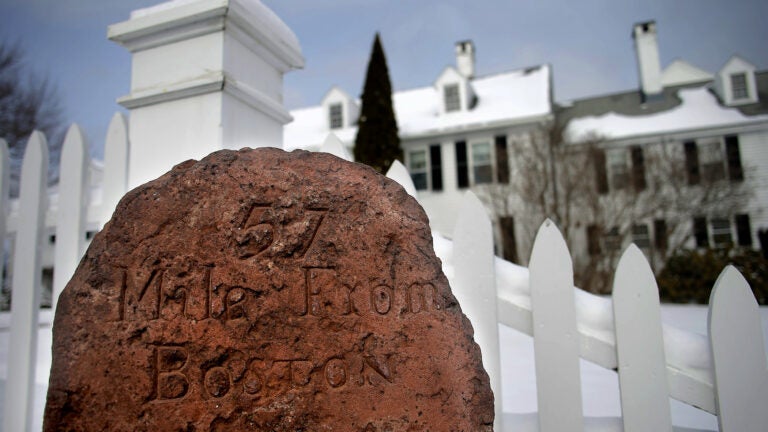 In the documentary "10 Streets that Changed America," PBS will look at roads that have played a pivotal role in the nation's history — and there's one you've probably walked or driven on before.
Boston Post Road, a route from New York to Boston that predates the Revolutionary War, made the list. PBS calls it a street that "drove America toward revolution." The show, part of the series "10 That Changed America," premieres Tuesday, July 10, at 8 p.m.
According to PBS, the series will "explore how streets have connected the nation, divided communities, and changed the way Americans live, work, and shop."
Peter Drummey, librarian of the Massachusetts Historical Society, said there were actually three roads, all of which ran slightly different routes, but began and ended in New York and Boston.
The earliest record of the road existing is from 1673, Drummey noted, and it was one of the main ways news traveled back and forth from New England to New York. The road "started making people realize they were Americans perhaps," Drummey said. "They started thinking of themselves as being a part of some larger place."
As you might have guessed from its name, mail was delivered along the road, as were newspapers. Newspapers were "a really important part of the coming revolution," he said. News would leave from Boston and travel south to the other Colonies.
"The most important thing to think about is how important it is leading up to the Revolution and the spreading of revolutionary ideas about independence and personal liberty from colony to colony," Drummey said. It formed a network for leaders to communicate.
Starting in the early 1700s, private benefactors, especially Samuel Sewall and Paul Dudley, built mile markers along the route noting how far they were from the Old State House in Boston. At that time, Drummey said, these markers would not have been that important for postal delivery men, who knew the route by heart. "These are seen as aids to travelers going along an unpaved road which looks like another country road," he added.
Recently, the Massachusetts Department of Transportation underwent a project to clean and repair some of the remaining markers.
Unlike some of the other roads that made the list, Drummey said, Boston Post Road had "not so much to do with transportation, but with communication."
Others on the list include, Broadway, Eastern Parkway, Lincoln Highway, and Wilshire Boulevard.
Subscribe to the Globe's free real estate newsletter — our weekly digest on buying, selling, and design — at pages.email.bostonglobe.com/AddressSignUp. Follow us on Facebook and Twitter @globehomes.