Real Estate News
US home prices march higher in May, throttling sales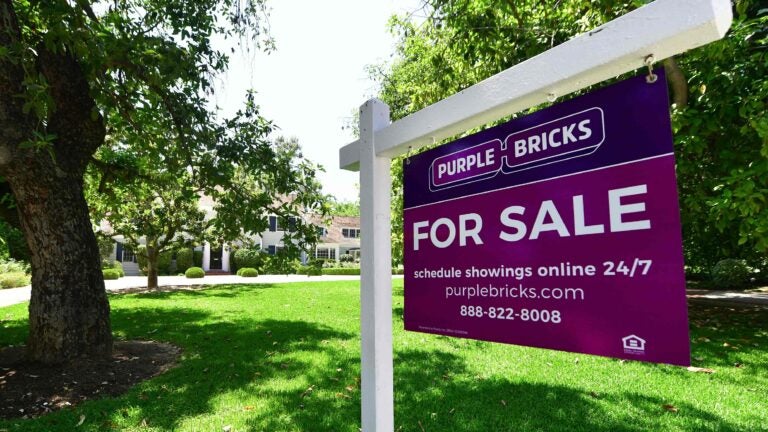 WASHINGTON (AP) — U.S home prices rose rapidly in May, a trend that is thwarting some would-be buyers and pulling down home sales.
The S&P CoreLogic Case-Shiller 20-city home price index released Tuesday rose 6.5 percent in May from a year earlier. That's down slightly from April, but is still more than double the increase workers are seeing in their paychecks.
Mortgage rates have also increased, pushing up monthly costs for home buyers even further. Sales of existing homes have fallen for three straight months after peaking in November. Pending home sales have also declined over the past year.
Sales of newly-built homes, which had been growing at a solid pace this year, tumbled 5.3 percent in June.
Still, home prices in some of the hottest real estate markets continue to move higher: Prices rose 13.6 percent in Seattle from a year earlier, 12.6 percent in Las Vegas and 10.9 percent in San Francisco.
David Blitzer, chairman of the index committee at S&P Dow Jones Indices, said the price increases are broader than in the housing boom and bust cycle that occurred in roughly 15 years ago.
Prices rose a strong 8.5 percent in Denver, 7.6 percent in Los Angeles, 7.3 percent in Phoenix, and 6 percent in Charlotte, North Carolina. Washington, D.C. reported the smallest increase, at 3.1 percent.
Demand for homes is strong, fueled by an unemployment rate near an 18-year low and modest wage gains.
Yet few homes are available for sale. In June, the number of houses on the market rose 0.5 percent from a year ago to 1.95 million. That is the first time in three years that the housing inventory has increased, a sign that housing supply may be stabilizing. But buyers are still fighting over a limited number of homes.
The situation is starker when analyzed by home price. Sales of homes worth less than $250,000 have declined nationwide over the past year, a sign that many in the middle class and possible first-time buyers are getting priced out of the market because they cannot find an affordable home.
By contrast, sales of homes worth more than $1 million have surged 7.6 percent this year.
Mortgage rates are also rising, adding another challenge for buyers. The average rate on a 30-year fixed mortgage reached 4.54 percent last week, up from 3.92 percent from a year earlier.