Real Estate News
Kendall Square: How a rundown area near Boston birthed a biotech boom and real estate empire
As Cambridge grew into a medical-innovation hub, a prescient property developer rode the transformation to riches.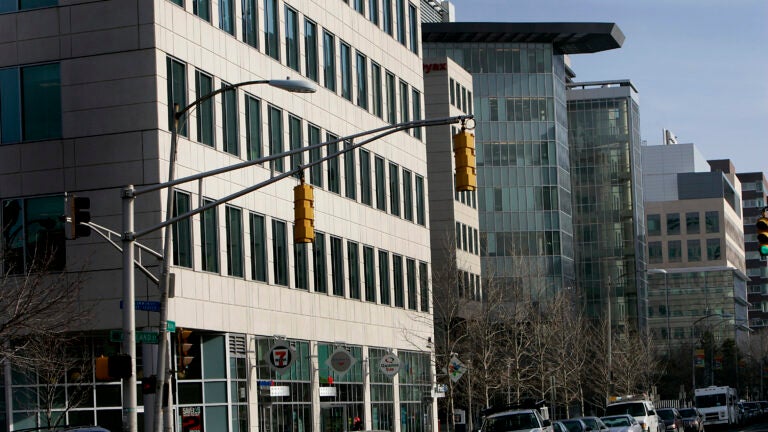 (Bloomberg) — It might have all been different had President John F. Kennedy not been assassinated. Or so the local legend goes.
Before fate intervened, the native Bostonian planned to root the U.S. space program in Cambridge, Massachusetts. A 29-acre site in Kendall Square was vacated to be the home of the electronics center of the National Aeronautics and Space Administration. But by the late 1960s, after Kennedy was shot, the agency's plans changed. "Houston, we have a problem'' entered the lexicon, while much of the Cambridge neighborhood fell into disrepair.
A half-century later, the area is among the most expensive business districts in the U.S.
The story of how office space in a blue-collar Boston suburb came to command rents comparable to the priciest pockets of Manhattan or San Francisco is also a story of scientific ambitions that match Kennedy's 1961 vow to reach the moon. The next great frontier, investors in Cambridge-area firms are betting, will be unlocking ever-deeper mysteries of life to develop unprecedented therapies.
Much of that work is being done in Kendall Square, by companies and academic centers that are often on the same block—even in the same building. Sixty-two public companies with a combined market value of about $170 billion, the majority of them biotechnology firms, call Cambridge home. Global pharmaceutical giants, including Takeda Pharmaceutical Co., Sanofi SA and Novartis AG, also have extensive research operations in the city.
"Perhaps the best way to explain Kendall Square to the people beyond the world of science and the world of Massachusetts area is this: Kendall Square is to science what New York is to finance, what Paris is to culture, what Washington is to government,'' said Jay Bradner, president of the Novartis Institutes for Biomedical Research, the research hub of the Swiss giant located across the street from the Massachusetts Institute of Technology's museum.
The sense of being at a historical crossroads has meant that Cambridge now competes with midtown Manhattan as the priciest commercial real estate market in the country. Average office rents in the third quarter were $82.23 a square foot, according to commercial real-estate firm CBRE Group Inc., just a hair behind $82.51 a square foot in midtown. East Cambridge, where Kendall Square sits, is more expensive than its New York counterpart on average, CBRE said, and laboratory space in Cambridge rented at an average of $85.10 a square foot in the quarter.
At 3.6 percent, Cambridge has the lowest vacancy rate of the major downtown markets in CBRE's report, compared with a national average of 10.5 percent. Main Street, home to academic centers that contributed to the Human Genome Project and early Crispr research, is the fourth-most-expensive commercial thoroughfare in the U.S., trailing only Silicon Valley's Sand Hill Road, Manhattan's Fifth Avenue—home of Trump Tower—and San Francisco's Mission Street.
While it may seem inevitable that the area around MIT would become exceedingly valuable, for much of its history Kendall Square was a dump. Locals recall empty parking lots and bad architecture. Rents were relatively low, which made it easy for biotech pioneers such as Biogen Inc. to grow and flourish.
That soon changed. Joel Marcus, chairman and co-founder of Alexandria Real Estate Equities Inc., was one of the driving forces of the transformation.
Marcus is an unlikely baron of Kendall Square. He's never developed a drug. He doesn't have a Ph.D. He doesn't live in Cambridge, or even on the East Coast. Instead, Marcus, who resides in Pasadena, California, trained as an accountant and became a lawyer for drugmakers.
In 1994, Marcus realized that the biotechnology companies he was representing in California needed laboratory space and wanted to be near major academic facilities. He and his partners started a real estate development company to build labs. Anticipating the growth of the industry turned Alexandria's initial $19 million investment into an empire now worth $13 billion.
"Our thesis has always been the biology revolution is really in the very early days, and very early stages,'' he said. "There are 10,000 diseases known to mankind today, only 500 of which have been addressed in some fashion, whether it be treatments or cures.''
The company's first properties were in San Diego. Soon, it also had footholds in Seattle and the Washington, D.C., suburbs. Alexandria, Virginia, was evolving at the same time that a landmark piece of economic research would change the way people think about where companies locate.
The work of Harvard Business School professor Michael Porter explores a paradox of the post-internet economy. If business can be done from anywhere, why do so many companies clump together in the same place? Corporations' physical locations shouldn't matter, yet they do—and increasingly so. What's more, companies are often located not just near other businesses but near direct competitors.
In a 1998 paper, "Clusters and the New Economics of Competition,'' Porter theorized about why companies in the same industry were so often neighbors. He called these ecosystems clusters and held up Northern California's winemakers and Italy's luxury fashion houses as examples.
Porter found that clustered businesses were more productive and innovative. Clusters led to the creation of more businesses. According to Porter, the larger ecosystem acts as a sort of mega-corporation: Individual companies benefit as if they were part of a larger organization, gaining access to suppliers, talent and capital while maintaining their independence.
"This role of locations has been long overlooked, despite striking evidence that innovation and competitive success in so many fields are geographically concentrated,'' he wrote.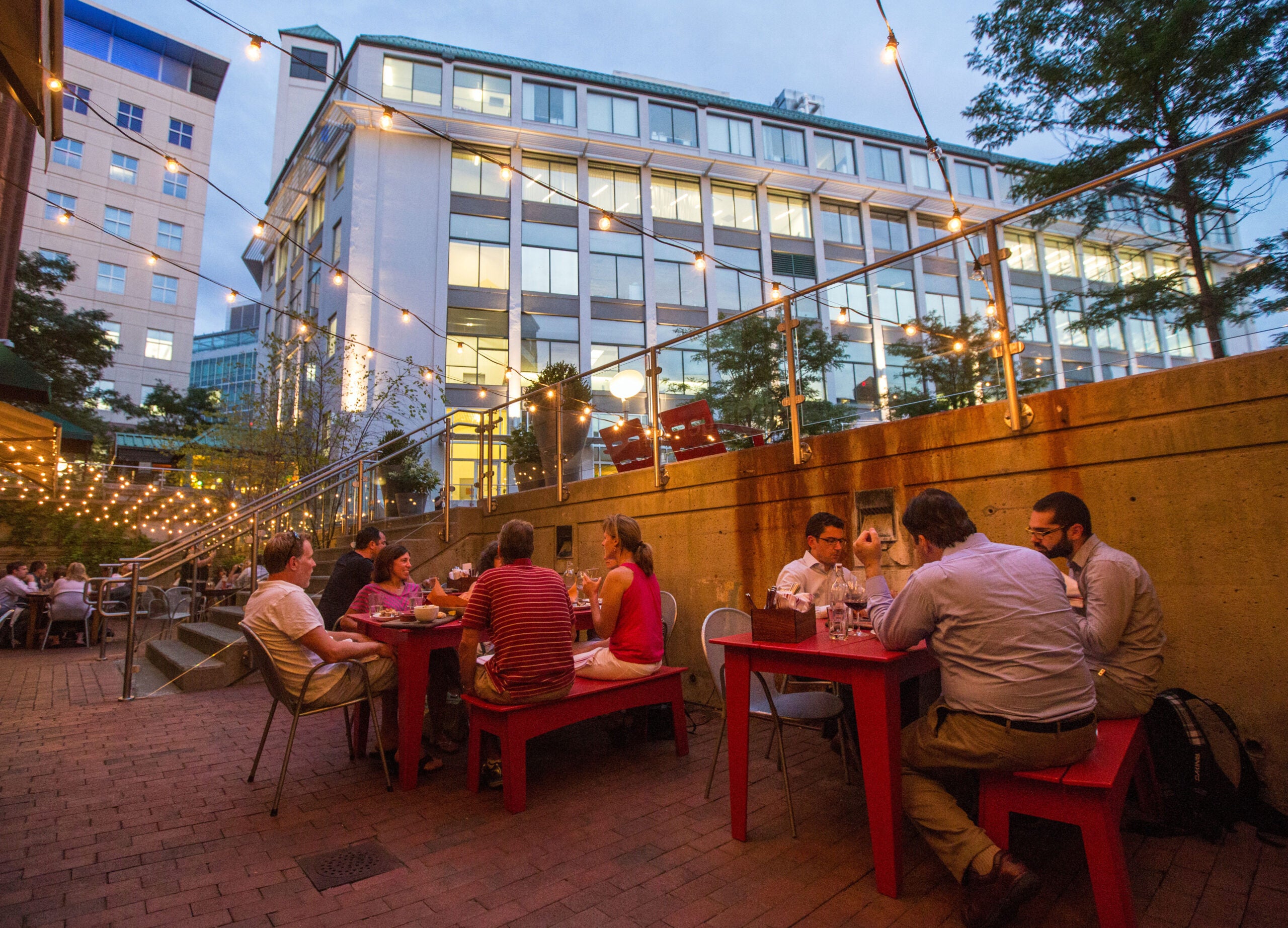 Marcus built on the idea. Alexandria's application of clustering first took firm root in the San Francisco Bay Area, which the company entered in 1999. That year, an internet startup asked about renting space in a three-building laboratory complex in Mountain View. Alexandria was reluctant. It could charge $6 a square foot for lab tenants, while office space went for about half that. The startup said it would pay the higher rent, even though it planned to rip out the labs.
"We didn't know what Google was, I'd never heard of it. I had no ability to Google Google and find out what it was,'' Marcus said.
After checking with the startups backers, Marcus decided to take a risk and rent to it. Through a venture arm, Alexandria also put money into then-private Google, an investment that remains the fund's best ever.
Pairing tech and lab tenants turned out to be a winning combination. Today, Alexandria owns 6.3 million square feet in the greater San Francisco area, where its tenants include Facebook Inc. and Uber Technologies Inc., as well as storied biotech Genentech, now owned by Roche Holding AG, and Nektar Therapeutics Inc.
Even as rents rise in San Francisco, however, Alexandria makes more more in Cambridge.
In the early 2000s, although Alexandria had the bulk of its holdings in California, something back east caught Marcus's attention. Novartis, the Swiss pharmaceutical giant, said it planned to move its research headquarters to Kendall Square.
Alexandria wagered that the Cambridge market would heat up if other global pharmaceutical players were to follow. In 2002, it bought its first building on the outer reaches of the neighborhood, along Memorial Drive, the highway that snakes along the Charles River. Then it snapped up a seven-building parcel called Technology Square from MIT for $600 million in 2006. Alexandria converted two of the buildings from office to lab space, doubling the rent. It was substantially leased before the conversion was finished and was completely leased shortly thereafter.
Seeing that success, the company bet that if it created a biotechnology campus from the ground up, it could attract further tenants. From 2006 to 2008, it assembled about a dozen parcels along Binney Street, a trucking route near NASA's old would-be site. Despite souring real estate market conditions, Alexandria kept buying and building into the recession.
Today, Alexandria's Binney Street corridor houses Sanofi, IBM Watson, Bluebird Bio Inc., Biogen, Sarepta Therapeutics Inc., Sage Therapeutics Inc., Relay Therapeutics and Constellation Pharmaceuticals Inc. Its newest building, at 100 Binney St., reflects the wider neighborhood. Bristol Myers-Squibb Co. is the anchor tenant, and venture-backed biotech startups Foghorn, Sigilon and Tango Therapeutics are there—as is Facebook, which rented three floors.
From the 35 buildings it owns in Cambridge, Alexandria brought in $318 million in rental income last year, according to its annual report, more than triple what it made there a decade ago. The city and the greater Boston area accounts for about 40 percent of its total revenue.
To be sure, it's not the only developer in town. Boston Properties Inc. and BioMed Realty Trust Inc., which Blackstone Group LP acquired in 2016 for $8 billion, have extensive holdings as well. But after MIT, Alexandria says it is Cambridge's biggest landlord, with 4.8 million operating square feet and 164,000 square feet under development.
"We started just with a business plan, a financial model and kind of a hope that our $19 million that we raised from—you know—friends and family would someday, maybe create a little company that could own a few buildings,'' Marcus said. "We never quite imagined what it is today.''
In the 1970s and early 1980s, Cambridge was broke.
"For a couple years, we had junk bond status,'' said Mayor Marc McGovern. "We couldn't build a tree house.''
Now, with Kendall Square's ascendance poised to generate billions of dollars of wealth, Cambridge, once a sleepy, middle-class community, is contending with issues far bigger cities have struggled with and not solved. Homes that were once within financial reach of teachers and postal workers fetch millions. Further, the city's poverty rate sits at about 14 percent, higher than the statewide average.
While many property owners have gained economic security amid the local land boom, others have been priced out. The high-tech tenants in Kendall account for about a third of the city's tax revenues, according to the mayor, helping fund social programs and education.
"What gives me great hope for this city is the same thing that keeps me up at night,'' said McGovern in his office, flanked by a portrait of JFK. "We are a small city with a tremendous amount of resources. That makes me very hopeful that we can be a city that really tackles issues of poverty and hunger and homelessness and housing because of those resources.''
He added, "but it keeps me up at night that we haven't—and why we haven't.''
Alexandria, which enjoys a good reputation in the city according to McGovern, is continuing to build its empire. In 2016, it acquired One Kendall Square, a part of which it is refurbishing as an incubator for early stage startups, and it recently bought the old Metropolitan Pipe and Supply Co. site, essentially a vacant lot with old warehouses that is a vestige of the area's blue-collar past.
Even for the developer, Cambridge is getting expensive. After NASA abandoned its Kendall Square site, its interest in the property was transferred to the U.S. Department of Transportation, which built a logistics research hub there known as the Volpe Center. The government sold the rights to develop the site in January 2017. Alexandria was outbid by MIT, which paid $750 million.
"MIT is a partner of ours, it's a tenant of ours. We have a deep and abiding relationship. They're also a competitor of ours,'' Marcus said. "They won because they're somewhat price-insensitive.''
John Jacob Astor, New York's 19th century real estate mogul, is said to have mused late in his life: "Could I begin life again, knowing what I now know, and had money to invest, I would buy every foot of land on the Island of Manhattan.''
When asked if he would buy more of Kendall Square knowing what he knows now, Marcus said, "Of course. Absolutely.''
To contact the author of this story: Rebecca Spalding in Boston at [email protected]
To contact the editor responsible for this story: Timothy Annett at [email protected], Mark Schoifet
©2018 Bloomberg L.P.