Real Estate News
Ask the Gardener: How to compost oak leaves, protect your lawn
Ask the Gardener's Carol Stocker dispels the myth that oak trees don't make good compost and offers advice on manure.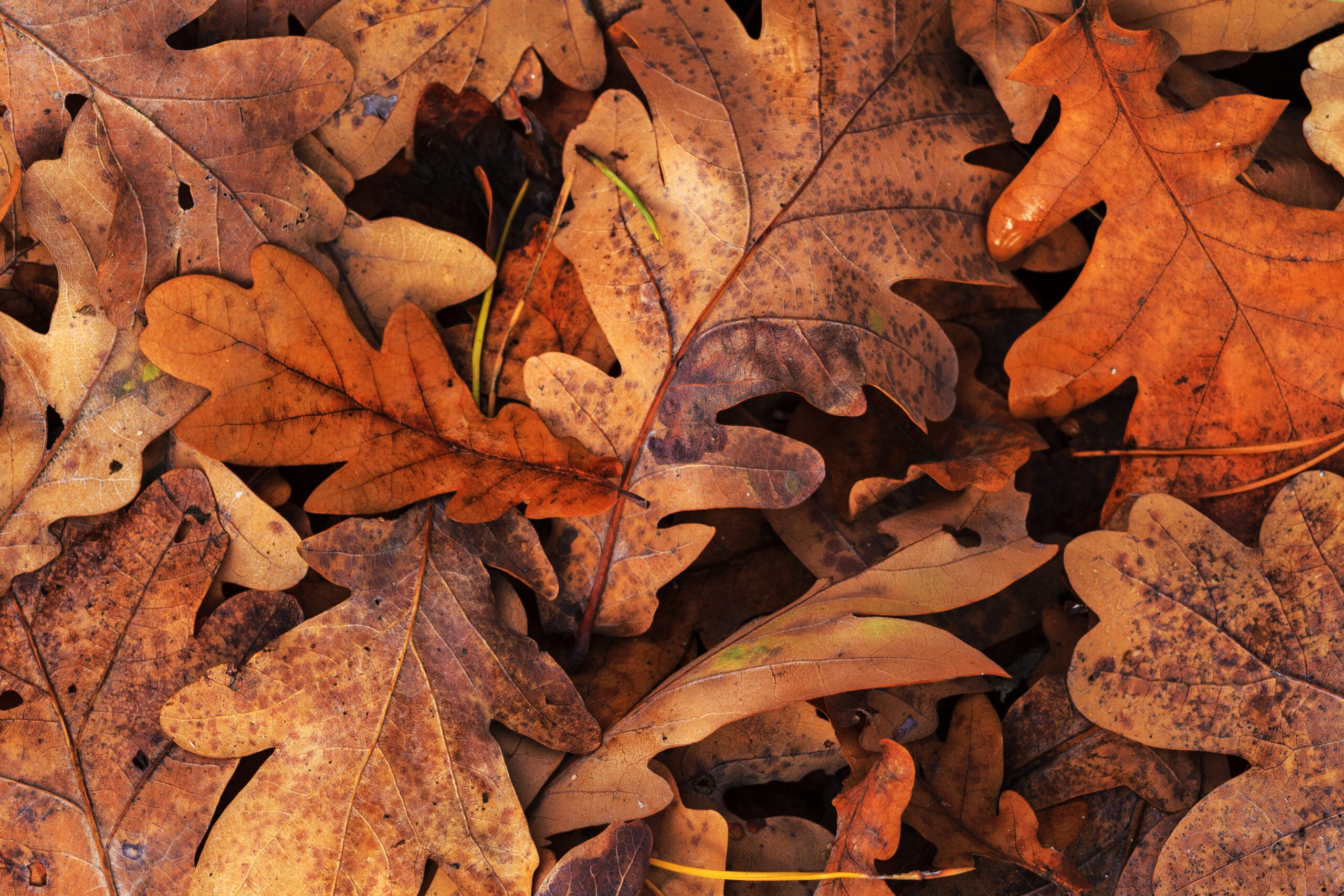 What to do this week: Clean and store remaining stakes, garden furniture, and tools. Finish planting hardy bulbs, as they cannot be stored over the winter. Resist pruning shrubs until it gets colder so you don't stimulate new growth when they should be going dormant. Don't compost plants with weed seeds. Mulch beds with ground bark, wood, or leaves.
Q. I have an issue with the Oct. 28 column on composting leaves ("Ask the Gardener: Advice on bulbs, fertilizer, and composting''). Oak leaves, the bane of my existence, take years to break down and are very acidic. I once ground up some and put them in the shrubbery. The acid leached out and killed much of my front lawn. I would gladly compost the maple leaves, but there is no way to sort them out. Is there a way to safely compost those oak leaves? I am 80, and don't have decades to wait.
N.T., Wakefield
A. Some oaks shed their leaves later than other trees, so rake the others up early and keep those in a separate pile if you want them to compost faster. Shredding with a mower also will speed decomposition. Lisa Becker of the Massachusetts Audubon Society's Habitat Education Center and Wildlife Sanctuary in Belmont uses an electric blower/vacuum/mulcher. The pulverized leaves can be composted or spread directly around trees and shrubs as nutritious mulch without worrying about weed seeds or smothering lawns. Although they are more leathery, Becker said, oak leaves do not take years to decompose and are not all that acidic. If you have lots of oaks, you probably should lime your lawn each fall. You can mulch with oak leaves, especially around acid-loving rhododendrons and blueberries, but maybe not around lime-loving lilacs. Even if you think they are a pain, lots of oaks means lots of birds. Ever since traders introduced an Asian fungus that wiped out billions of American chestnuts a century ago, the noble oaks have filled in as a foundation of the forest food chain. They deserve our care and patience.
Q. Is it OK to use dehydrated chicken manure instead of cow manure?
B.W., Reading
A. Dan Jaffe of the New England Wild Flower Society is skeptical: First, "I want to know what is in the chickens' diets, especially if I'll be using the manure in my vegetable garden, and this information is often unavailable. Secondly, chicken manure, and cow for that matter, should really be composted before being used in a garden directly. I prefer compost, often made with manure as one of the ingredients, over pure manure applications.''
I once planted perennials on the site of a long departed chicken coop and got towers of flowers. But don't try this at home with unaged manure, which can burn roots. If you keep chickens, you can let them forage organically, which will produce better quality eggs — and better feces.
Send questions and comments, along with your name/initials and community to [email protected]. Subscribe to our newsletter at pages.email.bostonglobe.com/AddressSignUp. Follow us on Facebook and Twitter @globehomes.