Real Estate News
Here's what experts are saying about marijuana legalization and property values
The National Association of Realtors weighs in on marijuana dispensaries and residential and commercial real estate.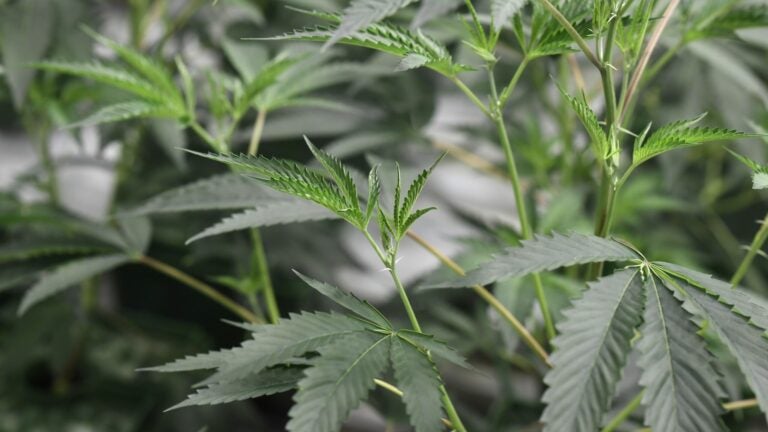 With the sale of legal recreational marijuana only in its first weeks and a bunch of locations that could potentially house new dispensaries, some residents may be concerned about property values.
What effect have dispensaries had on residential real estate? Not much, according to a study by the National Association of Realtors. Commercial spaces, on the other hand, are seeing a higher demand, and rising prices, because companies are looking to open a shop or build a cultivation facility.
It's important to note that the study, which was conducted on Election Day, does not reflect the changes in Massachusetts, said Jessica Lautz, the NAR's managing director of survey research and communication.
Residential values
"More than three-quarters of members have not seen a change in residential property values near dispensaries," the study says. "One-tenth have seen an increase, and 12 to 14 percent have seen a decrease."
As far as attempting to sell a home where marijuana was grown, roughly 75 percent of the NAR members who responded to the survey said they hadn't conducted such a sale. Of those that had, 27 percent had difficulty selling the home if the property was located where only medical marijuana is legal; that number rose to 33 percent in places where both medical and recreational marijuana are legal.
"It looks like the majority [of realtors] did disclose it was a grow house, and they didn't have title issues going forward," Lautz said.
Commercial real estate
Companies need warehouse space and land for production and grow operations, and they also want empty storefronts, Lautz said, noting that places near dispensaries or land where it can be grown would see an increase in value.
In places where only medical marijuana is legal, realtors saw a 34 percent increase in warehouse demand, 31 percent for storefronts, and 18 percent for land. In places where medicinal and recreational marijuana are legal, there was a 27 percent increase in demand for warehouses, 17 percent for storefronts, and 14 percent for land.
Twenty percent of commercial realtors saw an increase in value near dispensaries, and 10 to 13 percent reported a decrease.
Crime
The NAR also considered the "perception of crime." Lautz stressed that the results do not reflect actual crime statistics, but how people thought about dispensaries and the likelihood that crimes would be committed in area where they are located.
"They are seeing that the perception of crime does not seem to be a concern for people, especially near dispensaries," she said.
By the numbers: In places where medical marijuana is legal, 39 percent of commercial realtors didn't see a change in perception, while 16 percent said they saw an increase. For places where both recreational and medical marijuana are legal, 31 percent said there hasn't been a change in perception, while 18 percent saw an increase.
"Actual crime had only marginally risen in respondents' opinions," the study says. Where only medical marijuana is legal, 43 percent of commercial realtors said there's been no change in crime, while 7 percent said there's been an increase.
Where both recreational and medical marijuana are legal, 28 percent of commercial realtors reported no change, while 8 percent said there was an increase.
Subscribe to the Globe's free real estate newsletter — our weekly digest on buying, selling, and design — at pages.email.bostonglobe.com/AddressSignUp. Follow us on Facebook and Twitter @globehomes.