Real Estate News
Expert tips for the best holiday lighting displays
What lights you should use and where and how to avoid winding up in the emergency room.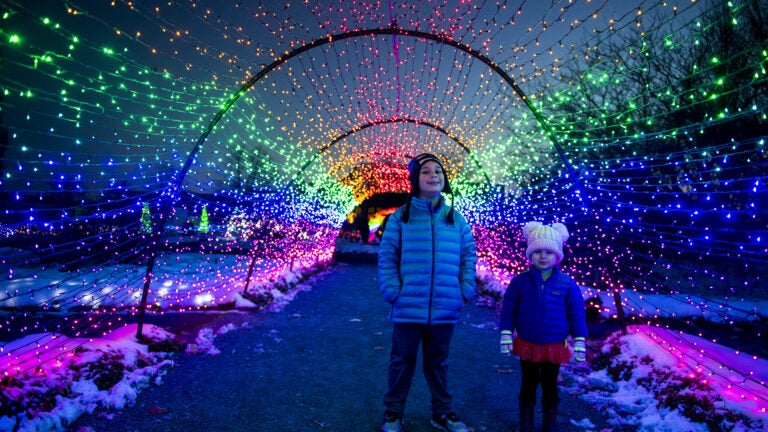 With the enchanting power to mesmerize young and old alike, they summon gazing crowds from miles around. They're also among "The 12 Pains of Christmas,'' and nearly killed farcical father figure Clark Griswold. Perhaps no holiday tradition embodies both the giddy wonder and petty frustrations of the season — the expressions of awe and of "Aw, [expletive]!'' respectively — quite like stringing up Christmas lights.
You hang them on a cold afternoon, fingers raw, neck popping out of place, and for what? By the light of day, it looks at best as if some new invasive ivy is suffocating your house and shrubbery. But when night falls, there's nothing so serenely heartwarming — or so impressively jubilant and festive, if you go all out — as a dazzling holiday lights display. So we asked the professionals for tips on making the magic happen without the cursing.
Preparation
Before you do anything, make sure those lights you stuffed in the attic for 11 months still work. There's nothing so crushing as painstakingly wrapping a dozen strings of mini lights around tree branches and porch columns only to plug them in and discover a gaping black hole in your galaxy.
And before you go to the store to buy more, make a plan; it's preferable to get all the lights you'll need in one trip (and not to mix different brands that may not emit the same light). This includes measuring areas you want to decorate, selecting a color palette, and choosing between traditional incandescent bulbs and more efficient LEDs.
At "Night Lights: Winter Reimagined,'' an annual event where roughly 15 acres' worth of lights illuminate Tower Hill Botanic Garden in Boylston through Dec. 30, LEDs are the bulb of choice. "We use strictly LED lights outside; they're much more reliable,'' said Tower Hill gardener April Tougas-Schavone. "You don't run into the problem where if one bulb goes out, the whole strand goes out, and they stand up to the elements.''
"LED is definitely the way to go,'' agreed Michael Rose, owner of Christmas Decor by Suburban Lawn and Sprinkler Co. in Framingham. They cost more upfront, but use 80 percent less energy, which adds up when you've got a thousand lights plugged in every evening for a month. And both the color and brightness of LED lights have improved in recent years. "People think incandescents look better, but the color match is almost imperceptible,'' Rose added.
If you're slowly phasing out your old lights and find yourself with sets of each type, use the LEDs outside. Incandescents still make sense for indoor use, Tougas-Schavone said. "LED light isn't as powerful, so you don't get that visual impact in dim light inside, where you might have a couple of overhead lights on or a lamp on,'' she said.
When thinking about a color palette, keep it simple: warm colors with warm and cool with cool, said Tougas-Schavone (and note whether white bulbs are "warm'' or "bright'' white — the latter of which has a cooler, bluish hue). "You get a much bigger impact if you stay with one or two colors rather than throwing five different colors in one area,'' she said. "It looks much more professional and refined.''
"One of my favorite color combinations is pink, blue, and purple,'' said Bob Chabot, chief operating officer at Zoo New England, who oversees the Stone Zoo's seasonal "ZooLights'' display. "They're all sort of complementary colors and look great together.'' That's not to say contrasting colors are off-limits, though. "Red and green is obviously a classic combination; they're contrasting colors but they work well together,'' Chabot added.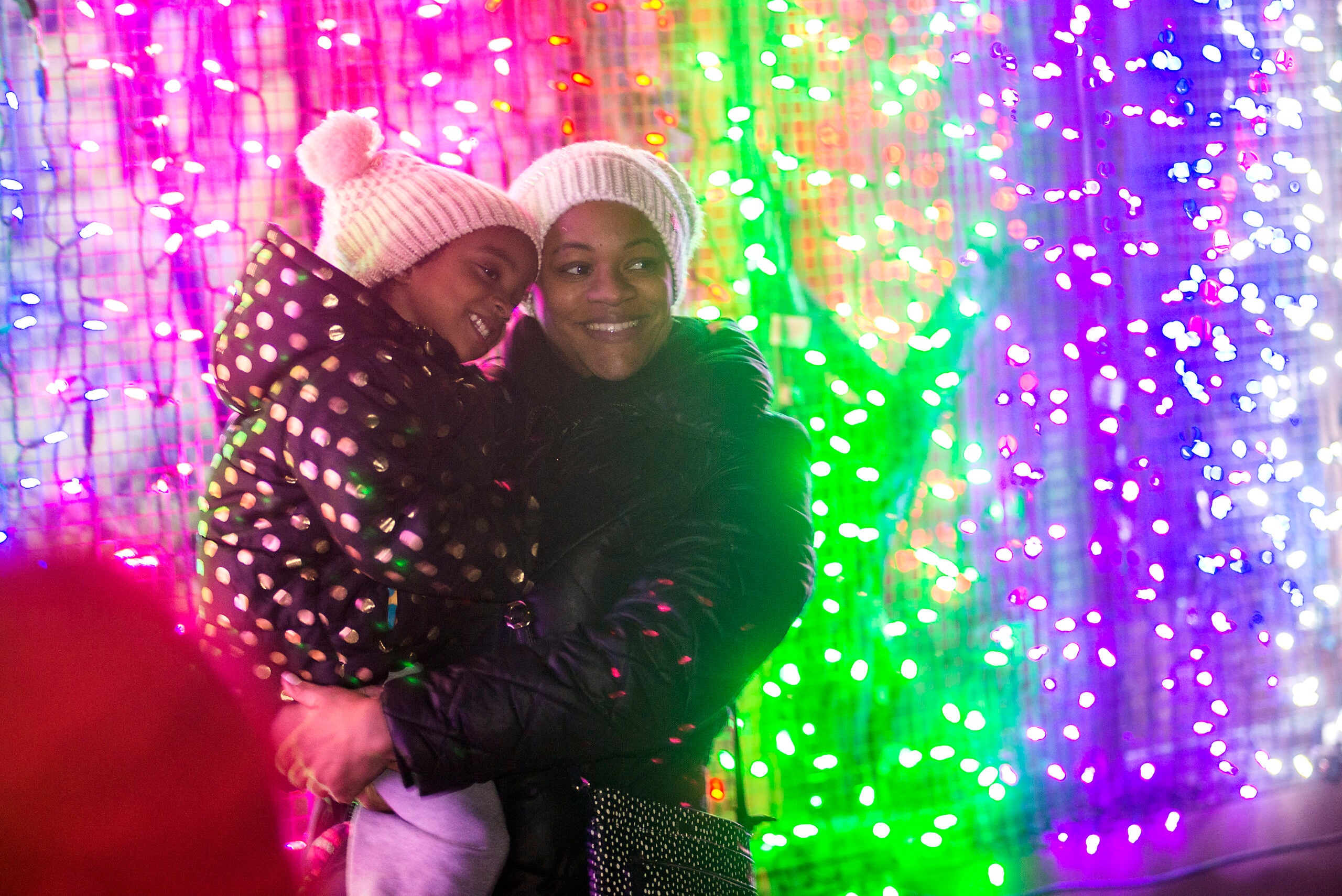 Finally, it's not just about mini lights. Larger C7 or C9 bulbs resemble those plump, old-fashioned Christmas lights of yore, and Chabot likes to hang these in vertical strands from high branches or else use a newer product called meteor or snowdrop lights. "[They're] these vertical tubes that kind of appear to be dripping down a ball of light through the tube,'' Chabot said. Rose uses C7s and C9s on big evergreen trees and along rooflines, where icicle lights also work well. The only product he avoids is the grid-style netting designed for shrubs. "You can tell they're nets,'' he said. "We try to make ours more organic looking, so they're not in rows or patterns.''
Installation and safety
In addition to hugging rooflines, wrapping tree trunks and branches with a tight coil of mini lights is a surefire crowd-pleaser. "Everybody loves the branch wraps; those are no question the most popular item,'' Rose said. "They take the longest, but they're worth every minute.''
For maximum impact, wrap branches well up into the tree. "Rather than just doing the trunks, the higher up into the branches the better it looks,'' Chabot said. Tougas-Schavone cautioned against wrapping spindly branches. "You'll get more breakage, and the more breaks that you make to a tree's branch system, the more possibilities for disease and infestation,'' she said. For the same reason, don't drive nails into the bark — use zip ties if you need a fastener.
As you stretch and strain to hook that light cord over an out-of-reach branch, remember this: The Consumer Product Safety Commission estimates there were 14,700 decorating-related injuries treated in US emergency rooms during the 2016 holiday season, 41 percent of which involved falls — including three deaths attributed to falling off a ladder. Lacerations (10 percent) and back strains (5 percent) were the other most common injuries.
Use a sturdy ladder on firm footing, Chabot said. "You don't want to be on the tippy top of that thing; you want to be a couple rungs down to be safe. Extension ladders should extend above the roofline by 3 feet at a minimum.''
Check that all of your lights and extension cords are rated for outdoor use, and don't use cut or frayed cords or lights with cracked bulbs. The safety commission recommends plugging into a ground-fault circuit interrupter (GFCI) outlet, like those found in your bathroom, which will shut off the power if a ground fault is detected from water or a damaged cord. You can purchase extension cords or adapters that add GFCI protection to any three-prong outlet.
Between the potential for slippery wipeouts and electric shocks, it's worth waiting for a dry day to hang your lights. "Obviously you should not be playing with electricity in the rain,'' Tougas-Schavone said.
Avoid using tacks, nails, screws, or staples to affix your lights — anything that might pierce the cords, Chabot said. "It's good not to have your plug connections on the ground, where they might end up under snow or in puddles and get wet,'' he added. Any open female ends should face downward so they don't collect water in the socket — or, better yet, wrap the connections with rubber electrical tape. Or use plastic outlet protectors, Tougas-Schavone said.
You also want to keep extension cords out of harm's way. Don't run them overhead, where high winds or ice buildup can bring them crashing down, and keep cords away from walkways and driveways. "If you put it across a walkway and someone takes a snowblower to it, you've got a real problem,'' Rose said.
Once everything is up and ready, use a timer so the lights come on automatically at sundown and welcome you home to a glimmering wonderland each evening.
Then, all too soon it seems, it will be time to take down your glowing masterpiece and stuff it in a box.
If, after all that work, you want to keep the lights on your trees until next year, Tougas-Schavone said there's a new type of strand light on the market that has some flexibility to the wire. "Those will accommodate the tree's growth over time so you won't be choking the tree,'' she said. Otherwise, make sure you unwrap trees at the end of each season, since the cords will start to cut into the layer under the bark as the tree grows. "That's called girdling when that happens, and you can literally kill a tree,'' Chabot said.
As you take down your lights, dry them off, toss any broken strands, and do your future self a solid by folding them accordion style so they'll be easier to work with next season. "Tape or tie them in a few spots so they don't end up in a bin all tangled up, because there's nothing more frustrating than having a jumble of Christmas lights to untangle,'' Chabot said.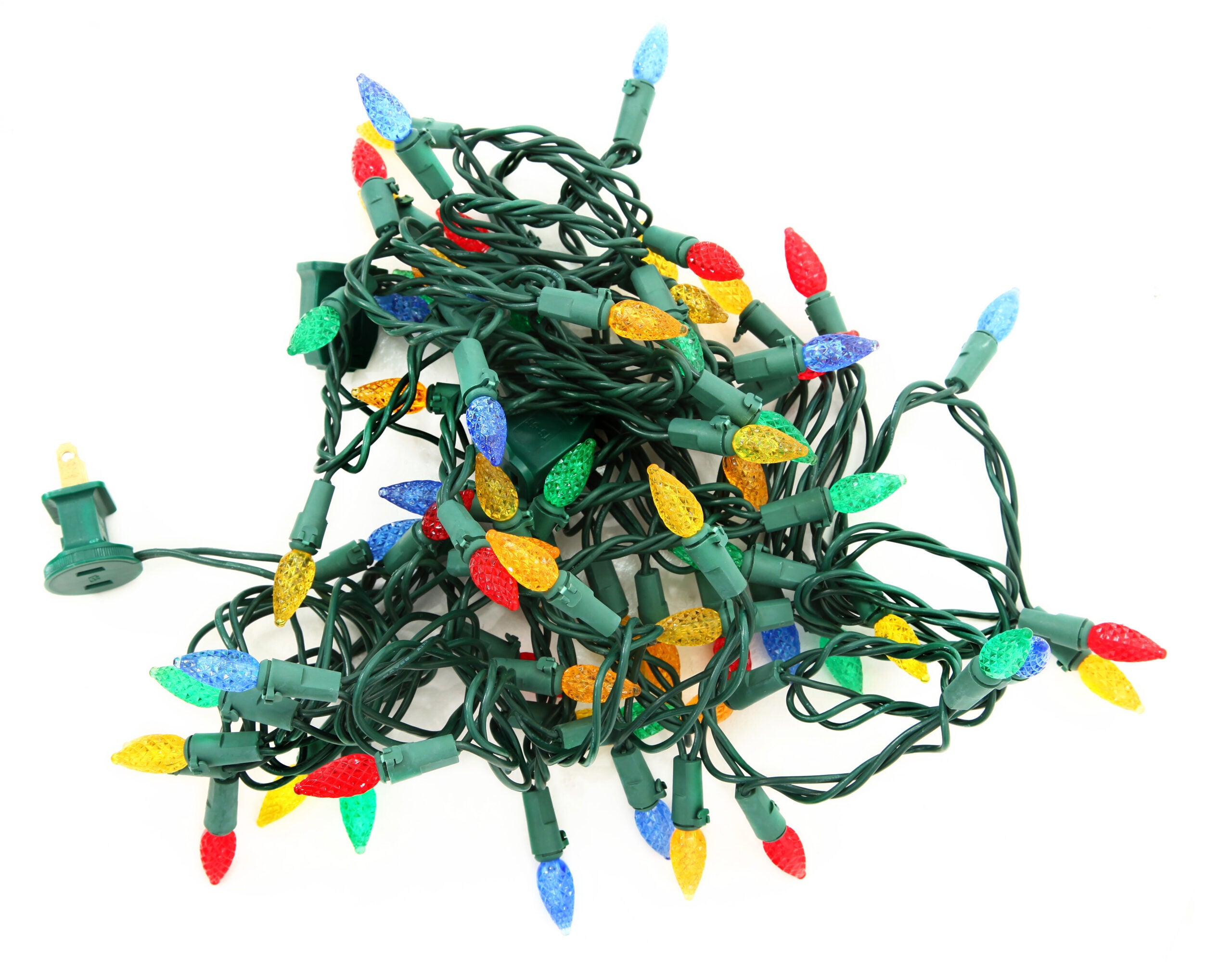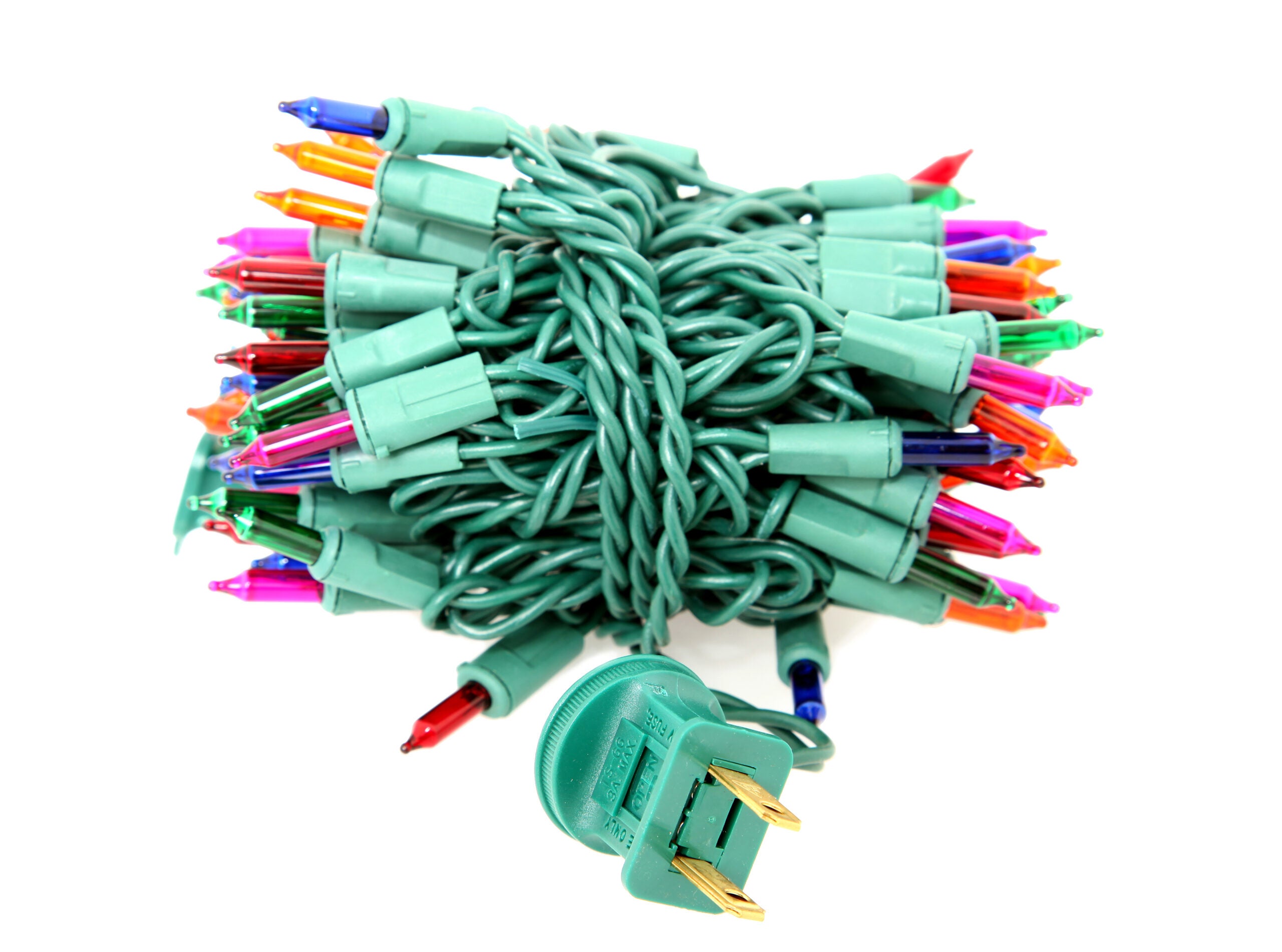 A final rule of holiday luminescence: When in doubt, add more lights.
"Everyone has their own idea of what Christmas means to them in terms of lighting,'' Rose said. "[But] nobody's ever complained about a tree being too well lit, so more is always better.''
Jon Gorey blogs about homes at HouseandHammer.com. Send comments to [email protected]. Follow him on Twitter at @jongorey. Subscribe to our free real estate newsletter at pages.email.bostonglobe.com/AddressSignUp.