Real Estate News
2019's colors of the year are bright. How to use them in your decor
Style ideas for the bold, the not-so-bold, and the downright scared.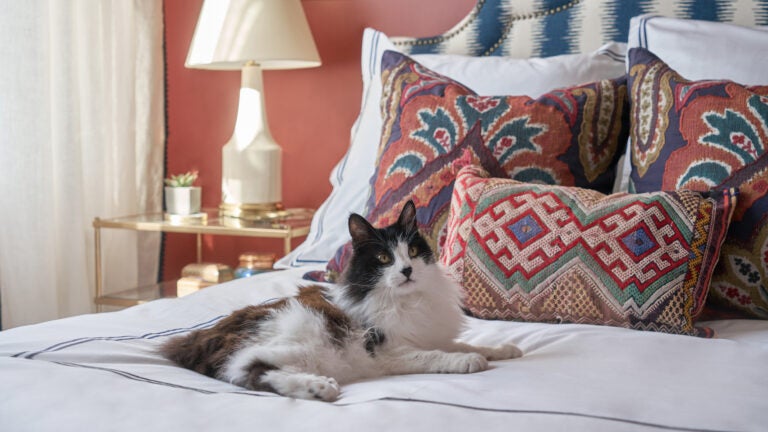 Once again, Pantone Color Institute, regarded for a proprietary color-matching system industries throughout the world use, has startled the masses with its Color of the Year selection.
For those who haven't received the memo, 2019 is all about coral — "Living Coral,'' or Pantone code 16-1546, to be exact (see swatch above). According to the company, this particular hue is as "sociable as it is spirited, and symbolizes our innate need for optimism and joyful pursuits,'' which seems quite fitting given the shorter days, stress of the holidays, and the imminent 2018 denouement.
"We get energy from nature. Just as coral reefs are a source of sustenance and shelter to sea life, vibrant yet mellow 'Living Coral' embraces us with warmth and nourishment to provide comfort and buoyancy in our continually shifting environment,'' the brand announced in a statement that, ironically, appeared in headlines the same day climate scientists reported still-soaring levels of global carbon emissions. Cue more stress.
According to New York City-based color consultant Eve Ashcraft, there is power in color, and Pantone's pick awakens the senses and the consciousness. "My first thought was that it's amazing how provocative and maybe convenient a single color can be,'' Ashcraft said, later noting that "One entry point to color is through fabric, decorative objects, and art. These are all things that can be brought into a neutral space to add color, and they are less committal than paint.''
While some might see "Living Coral'' as a hue that feels more at home on Art Deco facades in Miami or on summer toenails, there are small, digestible ways to try living with "Living Coral'' in your decor.
"I love this color and its calm but vibrant tones,'' shared Jason Saft, the founder of the home staging company Staged To Sell and a real estate agent with Compass in New York City. "It's very much suited to a small space to help it create maximum impact, like a laundry room or a powder room, and it would be lovely in a nursery.''
"But, with any color that feels a bit daring or adventurous, test it sparingly in less dominant spaces,'' Saft said. "I often test colors in hidden spaces — the inside of a closet, the inside of a drawer, or on an old bookcase. If you love the color, repurpose it in a way that fits into your home and life.''
When it comes to offering annual color predictions to consumers, Pantone isn't a tropical, coral-colored island. In fact, this past October, Benjamin Moore announced its color pick for the year — "Metropolitan'' — a gentle gray with cool undertones that the brand says couples nicely with walls, doors, and trim in a bold navy blue. The paint brand Behr offers a similar color of the year suggestion: "Blueprint,'' a polished shade that skews "warmer than denim and softer than navy.''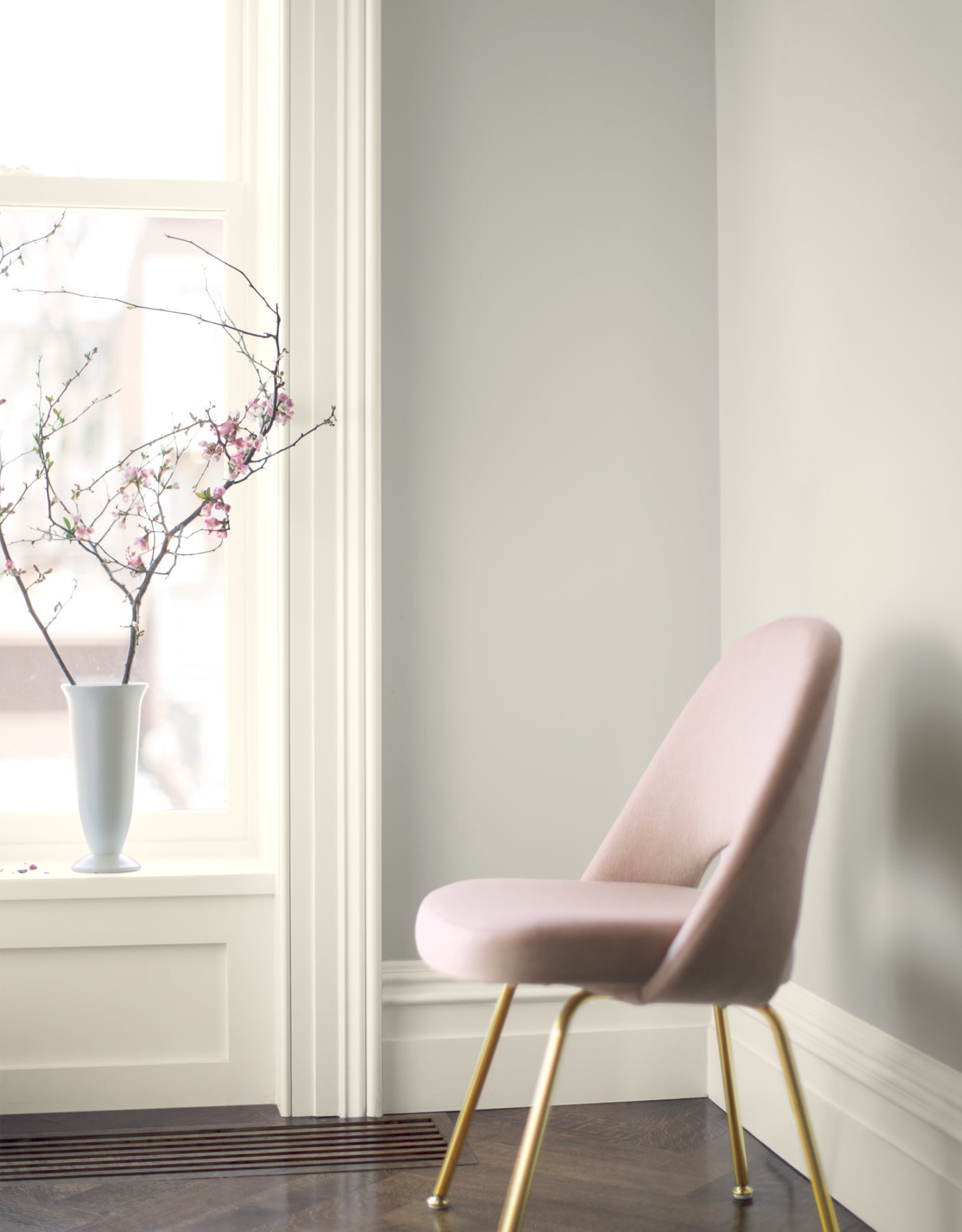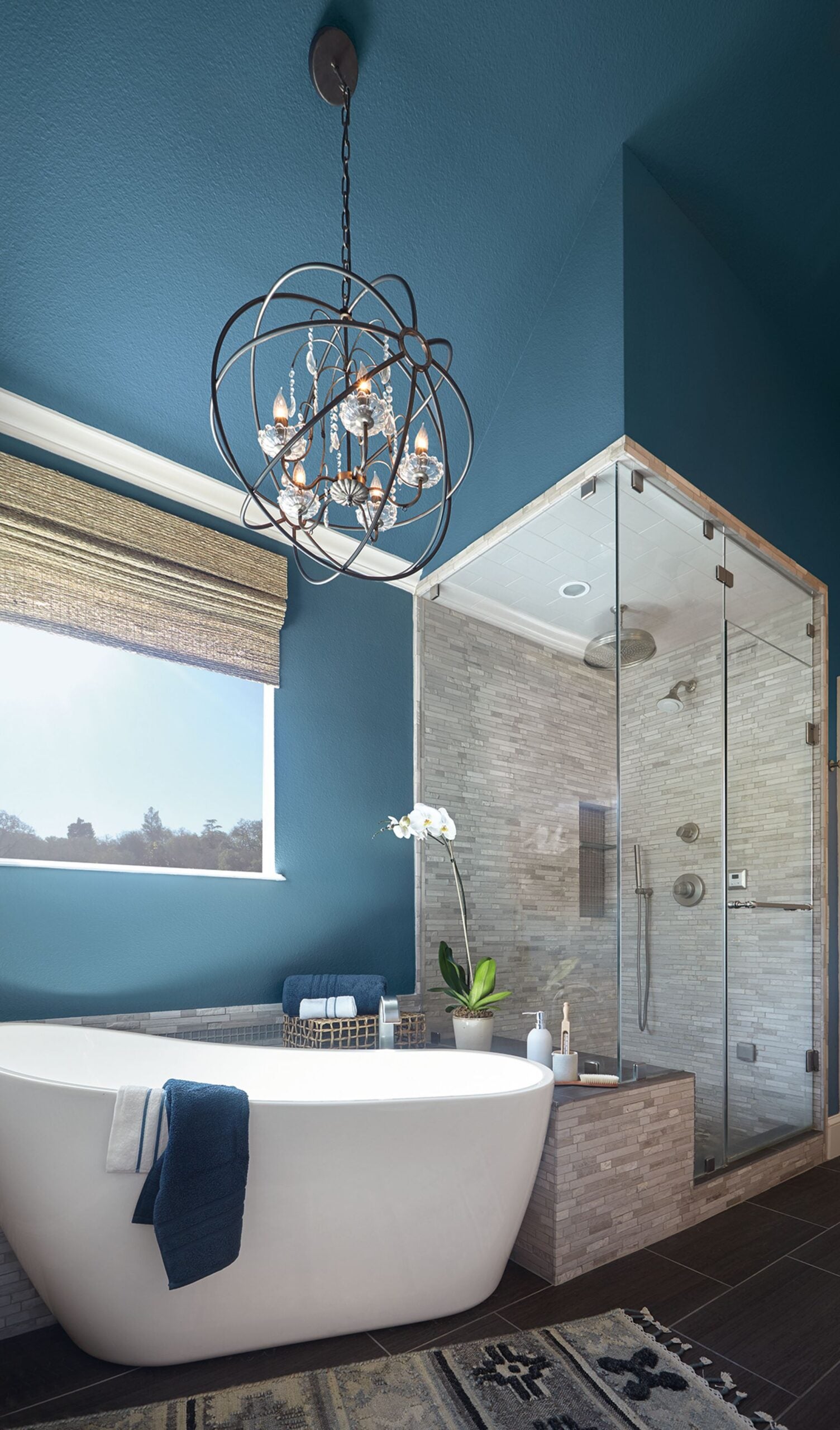 According to Newton resident Ana Bonilla, principal designer at AnaVera Design, these two shades are versatile and extremely relatable. "I can see 'Metropolitan' being used for walls in a master bedroom, living room, or a kitchen with light cabinets. I would also use it in cabinetry, in a reading nook built-ins, window seats, furniture pieces like consoles or bookshelves,'' Bonilla said. "And 'Blueprint' could be a terrific powder room color paired with an accent colorful wallpaper.''
Paint aisle rivals Sherwin-Williams and Dunn-Edwards, interestingly, have veered into a different zone of the color wheel with their collective rust-moored predictions for the year ahead, both announced in October. "Spice of Life'' by Dunn-Edwards is a rich fire brick red with orange undertones, whereas Sherwin-Williams is spotlighting "Cavern Clay,'' a warm terra-cotta color. Sherman-Williams recommends pairing "Cavern Clay'' with "a range of other autumnal hues such as clay, sunny yellow, and deep moss green.'' Dunn-Edwards matches "Spice of Life'' with bright tiles, warm stone, and sculptural greenery: "Complementary materials include leather, simple woodgrains, and indigenous cacti in contemporary, sleek gardening planters.''
If these hues resonate with you, Bonilla suggests applying them to accent walls for a dramatic effect.
Eschewing the need to promote just one new shade for the new year, British paint and wallpaper brand Farrow & Ball is all over the rainbow with its recent fall release of nine "right now'' colors. While many of the brand's core colors take their cue from historic houses, a number of the new shades are roused from travel, fauna, and even potables, like "Bancha No. 298,'' a dark shade of olive inspired by Japanese tea leaves.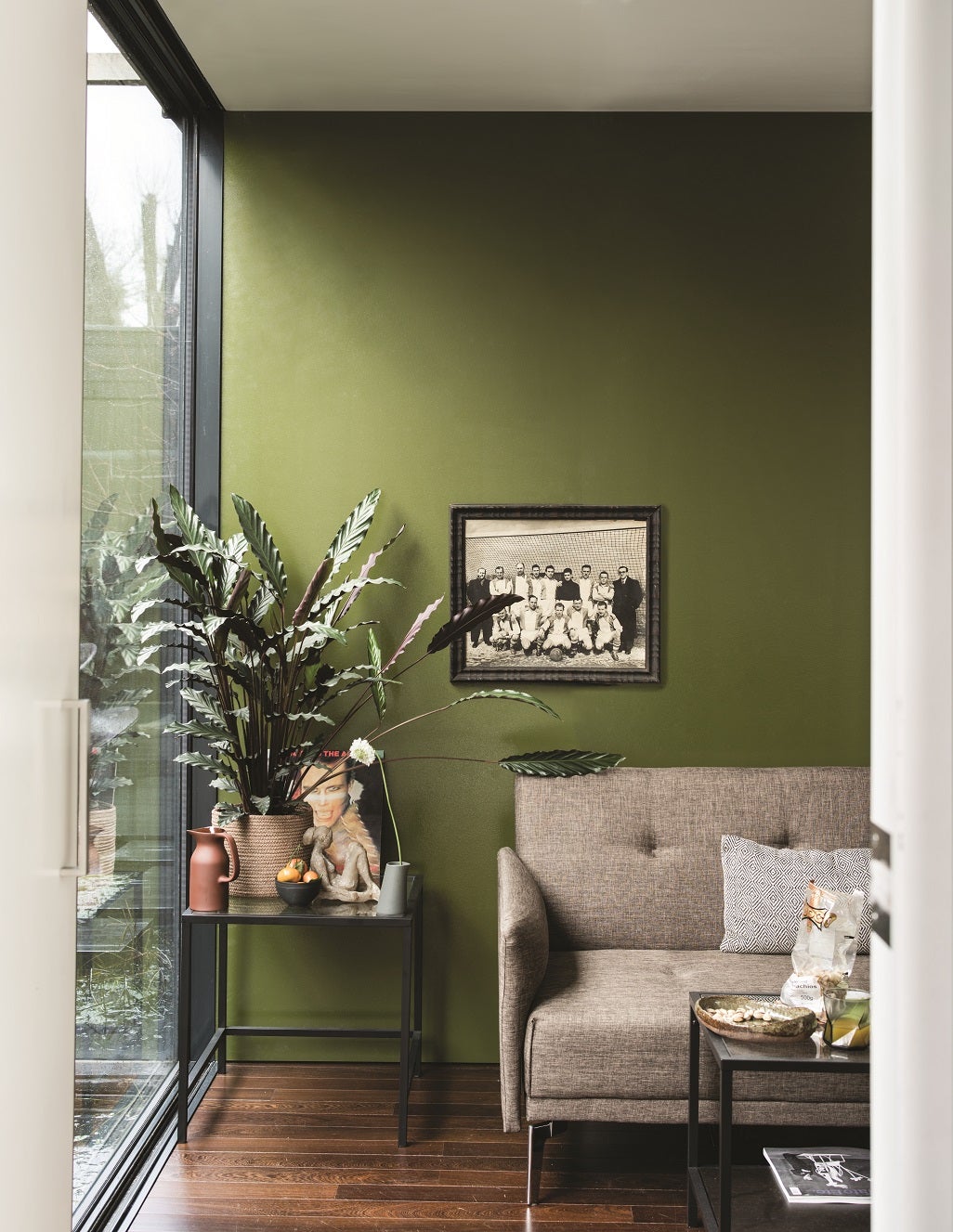 All of these brand predictions are meant to be a color compass for the year ahead, but are homeowners fearless enough to break up with neutrals and commit?
"I don't think customers are guided by these distinctions specifically, but it may inspire them to paint and maybe rethink their color choices,'' Ashcraft said. "In general, I think it underscores that consumers are curious and often confused and even intimidated by color.''
To capitalize on the confusion and tedious effort of paint shopping, two entrepreneurial paint brands — Clare and Backdrop — both launched online stores to help guide the paint averse, prepping them with the tools and tips for tackling interior paint projects on their own.
"I would constantly hear people lament about how painful their paint-shopping experiences were, and I saw an opportunity to improve the process and make it easier and more inspiring,'' said Nicole Gibbons, an interior designer by trade and founder and CEO of Clare.
Clare's Color Genius, a digital interior design-based color consultation paired with an algorithm, will suggest ideal paint colors from its palette of 55 after eight questions are answered. Removable color swatches that are 8 by 8 inches retail for $2 each, and gallons of Clare eggshell wall paint go for $49 each. Primer and supplies, if needed, are extra. Shipping is free for orders over $100.
Caleb and Natalie Ebel, the husband and wife team behind Backdrop, offer a similar streamlined approach to digital paint shopping. There are 50 hues in their launch collection. In lieu of messy sample pots, Backdrop also offers removable paint swatches for $2 each that measure 12 by 12 inches. Gallons of Backdrop's premium standard finish wall paint, a pleasant low-sheen, semi-matte, retail for $45, and there's free shipping on orders over $50. According to the brand, Backdrop paint is self-priming, but, for the best results, the brand recommends applying two coats. Backdrop offers painting supplies at an additional cost.
If all of this color talk has you craving comfort but in a more calming, neutral palette, go for it. "Neutrals are a great thing,'' Ashcraft said. "Neutrals are balancing and easy on the eyes. They provide a context for bold colors that would overwhelm in larger quantities, and they are generally easy to live with.
"Life can be so big and bright that not everyone can come home to a big power color.''
Christina Poletto lives in Brooklyn, N.Y., where she writes about unusual old homes and interior design trends. Follow her on Instagram dovetailordesignstudio. Send comments and story ideas to [email protected]. Subscribe to the Globe's free real estate newsletter — our weekly digest on buying, selling, and design — at pages.email.bostonglobe.com/AddressSignUp. Follow us on Facebook and Twitter @globehomes.