Real Estate News
Raccoons caused $80,000 in damage to this home, and insurance didn't cover it
Gouged woodwork, shattered glassware, shredded carpet ... Two furry bandits cause $80,000 in damage.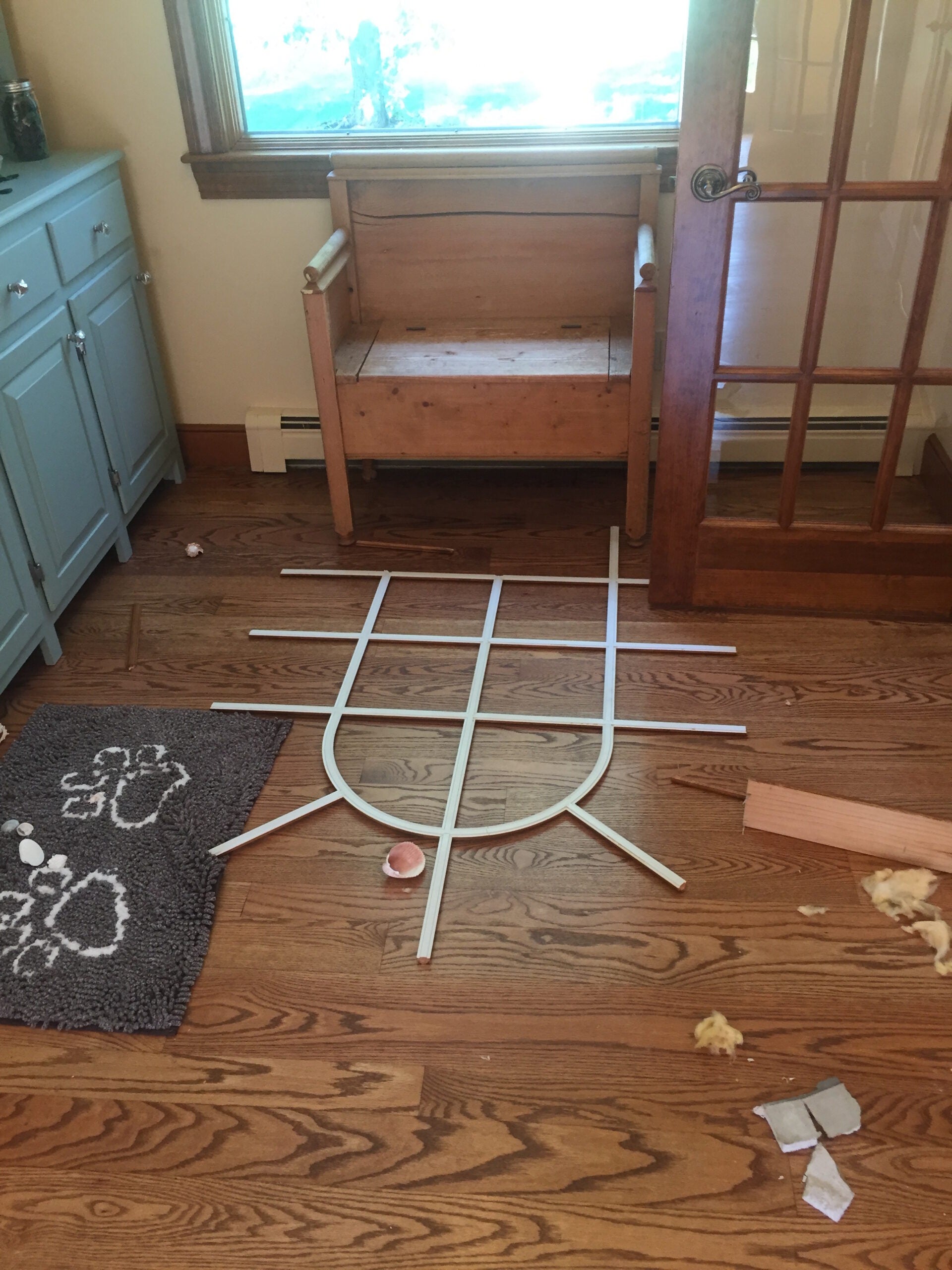 We've all seen those humorous insurance commercials: A moose runs amok at a motor home; deer have a deck dance party; canines cause chaos in a condo.
But Jon and Kathleen Sullivan of Milton found out the hard way after raccoons ransacked their residence that (cue the jingle: "Bum da bum bum bum bum bum!'') contrary to those entertaining ads, many homeowner's insurance policies have an exclusion for damage caused by animals.
The Sullivans were spending time at their second home on the Cape in August when they received a call from their daughter, Kassandra Desmond, 28. She had stopped to check the Milton house, one of the lavish homes in a neighborhood known as Indian Cliffs.
Desmond was shocked to discover the house in disarray: Plates and glassware were shattered on the kitchen floor, boxes of cereal were torn open, food was scattered everywhere, furniture was toppled.
"I couldn't really tell if it was a burglary, but it looked like someone had trashed the house on purpose,'' Desmond said.
She quickly called her mother.
Kathy Sullivan sped home and called Milton police.
Throughout the home, police discovered torn window treatments, gouged or torn off wooden trim on nearly every window, and shredded carpet. The entire house had been ransacked.
"One of the policemen came out [of the house] and said, 'Do you have someone who has a vendetta against you?' and I said, 'No, people like us!,' which I felt stupid saying, but I couldn't picture anyone doing this,'' Sullivan said.
Officers looking for evidence were surprised to discover two raccoons hiding in an upstairs bathroom.
"They were wedged behind the toilet and so scared,'' said Nancy Bersani, the Milton animal control officer who helped extricate the culprits.
The "masked bandits'' were juveniles most likely born in the spring, according to Bersani. They had climbed on the roof and fallen through a screen on an open skylight.
"The damage to the house was unbelievable,'' Bersani said. "They tried to chew out of every doorway, because they — being wild animals — just want out. They don't want to be in your house.''
Some of the damage:
raccoon damage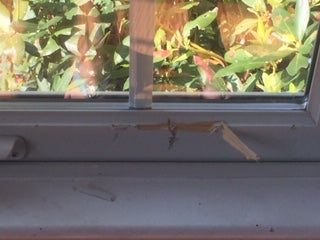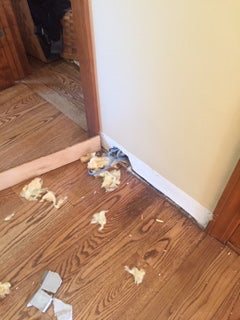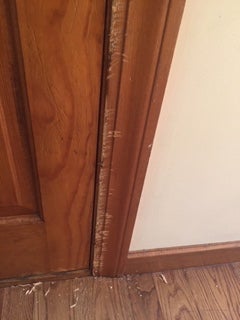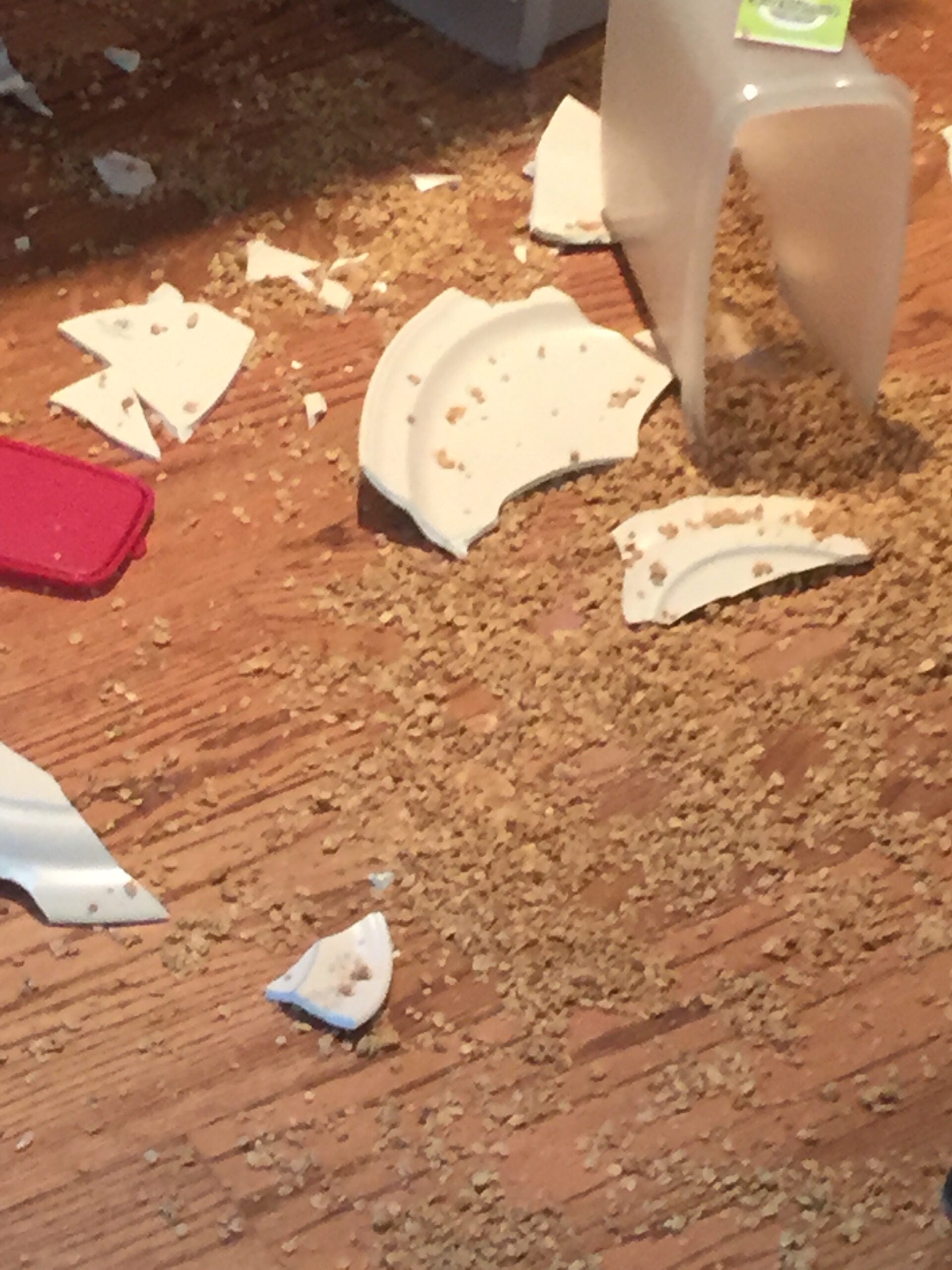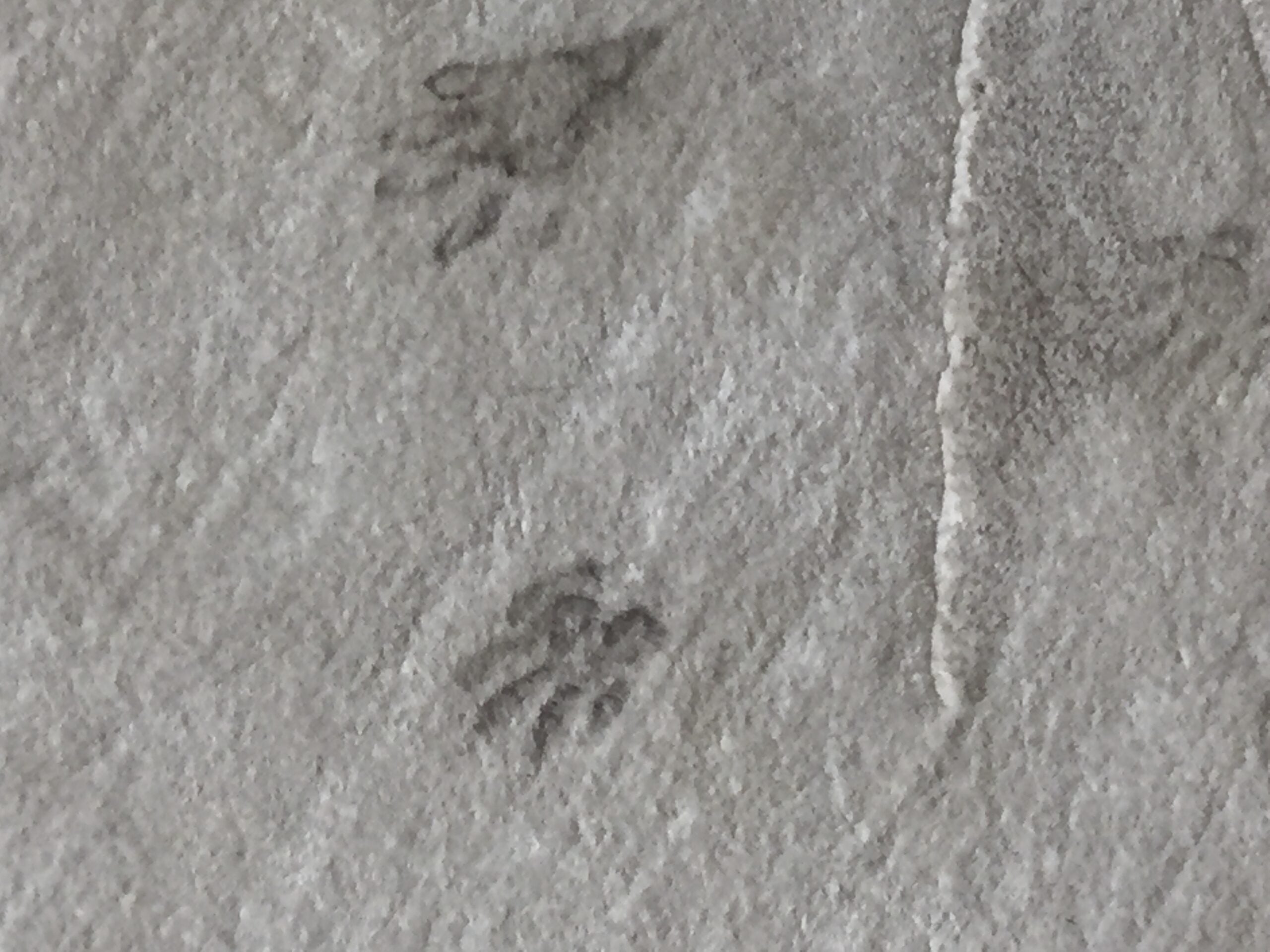 Officers were eventually able to remove the raccoons, which were released into the woods after they were deemed healthy.
Raccoon rampage offers cautionary tale on what home insurance doesn't cover. https://t.co/EDfgYMMz6G pic.twitter.com/pGc1hZ5vTO

— Boston Real Estate (@GlobeHomes) January 9, 2019
"I told the officers I just wanted [the raccoons] to stay together, because they had been through a lot,'' Sullivan said with a laugh.
Hard to imagine she could laugh after learning her homeowner's insurance had an exclusion for animal damage. All told, the damage was nearly $80,000, according to Sullivan.
The policy, written by Safety Insurance Co., is typical for home coverage, according to William Sullivan (no relation to the policyholder) of William J. Sullivan Insurance Agency in Milton, the Sullivans' insurance agent.
"I had never seen raccoon damage before,'' Billy Sullivan said. "I have seen squirrels do a lot of damage. … They do pretty good damage, but they do nothing like raccoons.''
The insurance policy states that the company does not cover damage caused by "birds, rodents, insects, or vermin. Vermin means animals that tend to access, or enter into or under, structures for foraging or shelter, and, as a result, cause loss or damage. Such animals include, but are not limited to, armadillos, bats, beavers, coyotes, lizards, opossums, porcupines, raccoons, skunks, snails, snakes, slugs, or squirrels.'' (Yup, slugs.)
Safety Insurance declined further comment for this story.
Damage from wild animals, or vermin, is actually common, according to Bryan Holtzman, vice president and claims manager with Swerling Milton Winnick Public Insurance Adjusters in Wellesley. So common that over the years that insurance companies have clarified wording in policies.
"Let's say a skunk gets into a home and sprays. Is a skunk vermin?'' Holtzman asked. "Insurance policies, written by lawyers, have added wording over the years explaining specifics as to what are vermin.''
Obviously "vermin'' includes rats, and with a growing rat population in the Boston area, according to a Boston Globe story ("Rats suddenly surge in Boston suburbs,'' Oct. 22), homeowners should take note. Insurance agents say the onus is on the owners to secure their home.
In some cases, it may make sense for those facing insurance denial to hire an adjuster to look for provisions in a policy to get a settlement, Holtzman said. For example, in one case, a homeowner's 1,000-gallon fish tank failed and flooded the house. Damage from water was covered, but not the loss of the fish.
"You always have to keep reading the policy,'' Holtzman said.
But for the Milton family, raccoon damage was clearly excluded.
So what about those funny commercials for Farmers Insurance depicting animals wreaking havoc? Farmers is not available in Massachusetts, but their ads do portray "entertaining twists'' on real insurance claims Farmers has covered, according to Carly Kraft, the company's public relations and external communications manager.
"Most standard homeowner's policies could have exclusions or limitations, based on whether the animal is owned by the homeowner or anyone else living in the home … and/or the type of animal that caused the damage, as many policies may not extend coverage for damage caused by insects, pests, and different types of vermin,'' Kraft explained in an e-mail.
Damage by your children is also often excluded.
"I had a client whose 2-year-old took a Sharpie and ruined $7,000 worth of furniture. It's not covered,'' said Jane Driscoll Henesey, vice president at the Driscoll Agency in Norwell.
Dog owners have an additional problem. Insurers fear dog bite claims and may not write policies for certain dog breeds, Henesey said, noting that if a dog bites someone, some companies will cancel the policy.
Insurance is one of those things homeowners hope they never need but have to have. So what does it cover?
The most common claims are caused by fire and water. "People think it won't happen. Well, fires can happen,'' Henesey said, adding that homeowners should review their insurance policy every four to five years. Make sure it covers today's replacement costs, not at a value from 20 years ago.
While some may feel they get a better deal working directly with a national insurer, a local agent who represents many companies can help compare costs and pick the right policy for the situation, Henesey said. "When an issue with a claim comes up, we advocate for you.''
But in the case of exclusions — which can range from earthquakes, floods, and yes, raccoons — there's little a local agent can do.
"And believe me, the agent feels as bad about it as they do,'' Henesey added.
Kathleen Sullivan said she feels lucky that she was able to fix the damage and praised the response by the police, animal control, and Sullivan Insurance Agency.
It's a cautionary tail — uh, tale. Despite what those humorous TV commercials depict, if your insurance claim involves a tail, your coverage may be worth about as much as Baby Bear's chair after Goldilocks broke it. Now that might be covered.
Subscribe to the Globe's free real estate newsletter — our weekly digest on buying, selling, and design — at pages.email.bostonglobe.com/AddressSignUp. Follow us on Facebookand Twitter @globehomes. Send comments to [email protected].