Real Estate News
'For the town to be saying we're worth $807,000 — it's bonkers.'
Owners of properties in a sought-after section of Arlington are shocked to see an average tax increase of 25 percent.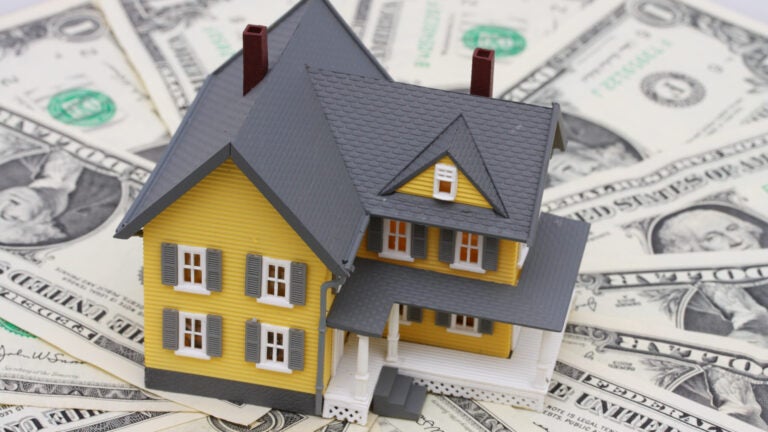 Massachusetts has strict controls to prevent big spikes in property tax rates, but they don't protect every owner from seeing sudden, jaw-dropping increases in what they must pay their cities and towns. For people who live in areas where home values are growing rapidly, any given tax notice can come with an unwelcome surprise.
Just ask the residents of Kelwyn Manor, a small neighborhood on Spy Pond in Arlington. This year the community saw a sharp increase in assessed values, which the town uses in combination with the tax rate to calculate how much tax owners must pay. That meant that properties in the area saw an average tax increase of 25 percent.
For Emily Logan and her husband, the latest bill came as a shock. The town now values their 849-square-foot two-bedroom home at about $807,000, up from roughly $537,000 a year ago.
They are asking the town to reconsider the new assessment, but if it goes through, they'll have to pay about $400 more to the town each month.
"We've seen jumps here and there, but never anything like this," said Logan, whose home is among the smallest in Kelwyn Manor. "For the town to be saying we're worth $807,000 — it's bonkers."
In Massachusetts, homeowners who disagree with their assessment can ask the town for an abatement. And if they are denied, they can appeal to the state Appellate Tax Board.
State law says a town's actual tax income can't go up more than 2.5 percent in a year without special dispensation from voters (Arlington approved two school building projects that increased its taxes beyond this level), but that doesn't mean specific homes or even areas of town can't go up by more because of assessment changes.
Town officials say the dramatic increases in value make Kelwyn Manor an outlier here. Across Arlington, the town says, properties that did not see significant improvements or changes saw their tax bills increase by an average of 4.9 percent. And the actual town tax rate went down as values went up, from $12.13 per $1,000 of assessed value to $11.26.
Sandy Pooler, deputy town manager, said in an interview that the town has a duty to keep assessments in line with market values, even if that means big jumps for some residents.
"It's been a hot market around here, and that is a particularly hot neighborhood," he said of Kelwyn Manor.
The town based its assessment information on 2017 sales, which were robust in Logan's neighborhood. The letter from the assessors cites a handful of sales near or above $1 million — all of which were significantly above the town's assessed value.
"It's good news that they own valuable property, and our commitment is to a fair, equal taxation system for every resident of the town," Pooler said.
But Logan doesn't think any of that applies to her modest home, which she compared with the compact house from the Pixar movie "Up." She said she got her own estimate from a real estate agent, who said it would be worth closer to $600,000 if it hit the market.
Logan believes her home is being compared with properties that are much more expansive, such as a nearby plot where a developer knocked down a house similar to hers and built an imposing structure. The town's assessment valued her land alone at about $650,000.
"I never thought that we would have to pay the direct price on paper for the development happening across the street from us. I don't know if this is the cost of development," she said. "It feels a bit like the cost of development to us, and not in a good way."
Send comments to [email protected]. Subscribe to the Globe's free real estate newsletter — our weekly digest on buying, selling, and design — at pages.email.bostonglobe.com/AddressSignUp. Follow us on Facebook and Twitter @globehomes.
Clarification: A previous version of this story didn't fully describe how assessed values affect the amount of taxes a town may collect under state law.