Real Estate News
Heard the term 'rent control' lately? What it is and the pros and cons
As prices continue their upward trajectory in and around Boston, lawmakers have begun dusting off the old idea.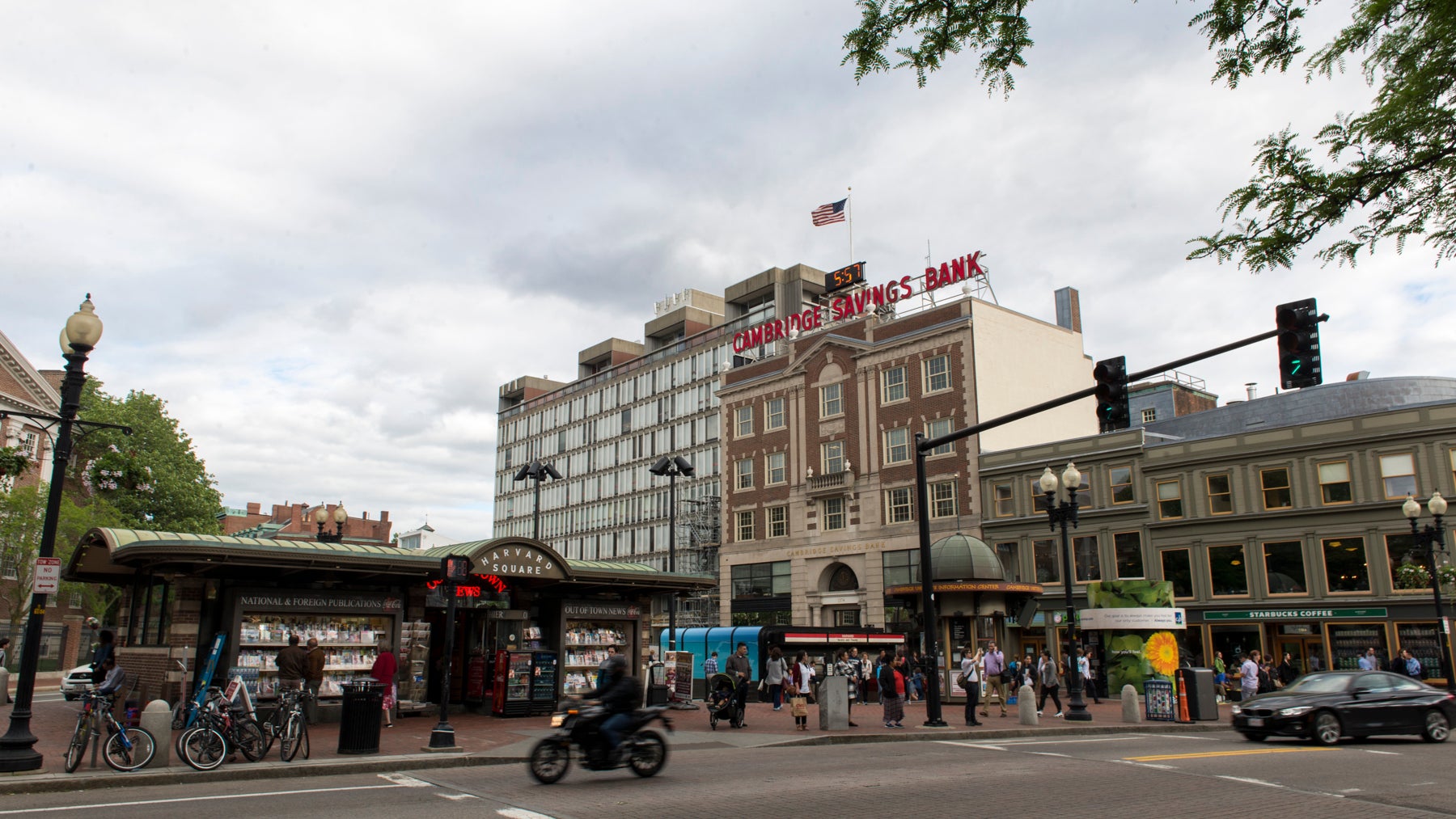 As prices continue their upward trajectory in and around Boston, lawmakers have begun dusting off an old idea: rent control.
Back in January, Cambridge state Rep. David Rogers proposed a rent control bill that has since been referred to the Housing Committee. More recently, The Boston Globe reported that other state lawmakers intend to propose another law that, along with rent control, would include other ways to help tenants.
"It's all in response to our ongoing housing emergency," state Rep. Michael Connolly, also from Cambridge, told the Globe. "The burden of renting in so many of our communities has become so extreme. People are asking what can we do about it."
For reference, Boston sits in fourth place in Zumper's list of the highest rents in the country. In April, the median rent for a one-bedroom apartment is expected to be about $2,400 per month.
But is rent control the balm for residents getting burned by high-housing costs? Governor Charlie Baker doesn't think so.
"Rent control will stifle the production of new housing," Baker said in a State House News Service article. "That's exactly the wrong direction we should go."
Here's a look at rent control and what some studies, recommended for this article by the Joint Center for Housing Studies of Harvard University, say about its effects:
Rent control explained
Rent control either stops property owners from being able to raise rents or puts a cap on how much they can raise them, according to the National Multifamily Housing Council.
Rent control was first used in the United States in World War II when returning soldiers moved throughout the country, "Rent Control: Do Economists Agree?" by Blair Jenkins says.
"A declared goal was to 'ensure affordable housing and to prevent profiteering' by landlords who may have taken advantage of the extreme market pressures," according to the article.
Cambridge had rent control from December 1970 through 1994, according to "What does economic evidence tell us about the effects of rent control?" an article written by Rebecca Diamond, an associate professor of economics at the Stanford Graduate School of Business.
The regulation applied only to apartments built before 1969. There was a limit on rent increases, and it " tightly restricted the removal of units from the rental stock," the article said.
"The legislative intent of the rent control ordinance was to provide affordable rental housing, and at the eve of rent control's elimination in 1994, controlled units typically rented at 40-plus percent below the price of nearby non-controlled properties," the article says. "In November 1994, the Massachusetts electorate passed a referendum to eliminate rent control by a narrow 51–49 percent margin, with nearly 60 percent of Cambridge residents voting to retain the rent control ordinance."
Pros and cons
New York University's Furman Center released, "Gentrification Response: A survey of strategies to maintain neighborhood economic diversity" in October 2016. The survey, in a section on how to help renters who are "at risk of displacement," suggests rent control as a potential solution, with allowing "regular but modest increases" set either for the entire city or town, or by neighborhood.
"Once an existing tenant vacates, landlords can typically raise the rent for a new tenant by a greater degree than would be allowed during the course of a lease, or even reset the rent to market rate."
However, the survey indicates that the regulated rent could be helping tenants that don't actually need it, and it could also limit the housing supply by "undermining investment in housing and discouraging long-term tenants to vacate units."
The Stanford article notes that the regulation helps to ensure tenants can stay in their homes, adding that housing advocates say this is important for the renters.
"For instance, if long-term tenants have developed neighborhood-specific capital, such as a network of friends and family, proximity to a job, or children enrolled in local schools, then tenants face large risks from rent appreciation," the article says. It's different for people who aren't partial to a specific location; they just move if the rent becomes too expensive. "Those invested in the local community are not able to use this type of 'self-insurance' as easily, since they must give up some or all of their neighborhood specific capital. Rent control can provide these tenants with this type of insurance."
But looking at when Cambridge ended rent control, the article notes that property values skyrocketed after regulation ended. They shot up $2 billion collectively between 1994 and 2004. It goes on to say the cost of rent control actually had fallen on the owners of properties that weren't under the regulation.
"Rent-controlled properties create substantial negative externalities on the nearby housing market, lowering the amenity value of these neighborhoods and making them less desirable places to live," the article said. "In short, the policy imposed $2 billion in costs to local property owners, but only $300 million of that cost was transferred to renters in rent-controlled apartments."
The National Multifamily Housing Council notes that Forbes called it "one of the worst economic ideas of the 20th century."
The council says that while the goal of rent control is to preserve affordable housing, it has "unintended consequences" that negatively affect those who manage or own property.
Some consequences include rents being higher for apartments not regulated, owners not maintaining their buildings because the lower rents aren't enough to help cover repair and maintenance costs, and renters staying in apartments because of the lower cost, despite the home no longer meeting their needs.
"Rent control appears to help affordability in the short run for current tenants, but in the long-run decreases affordability, fuels gentrification, and creates negative externalities on the surrounding neighborhood," the Stanford article says. "These results highlight that forcing landlords to provide insurance to tenants against rent increases can ultimately be counterproductive."
Subscribe to the Globe's free real estate newsletter — our weekly digest on buying, selling, and design — at pages.email.bostonglobe.com/AddressSignUp. Follow us on Facebook and Twitter @globehomes.